APU AMD A10-6790K: review and testing
In the current environment the AMD APUs look quite attractive purchase. This is primarily due to the fairly rapid integrated graphics core. For many users it can be useful not only when watching videos and work with standard applications, but also can be used to run various modern games. This functionality can replace the capabilities of a discrete graphics accelerator.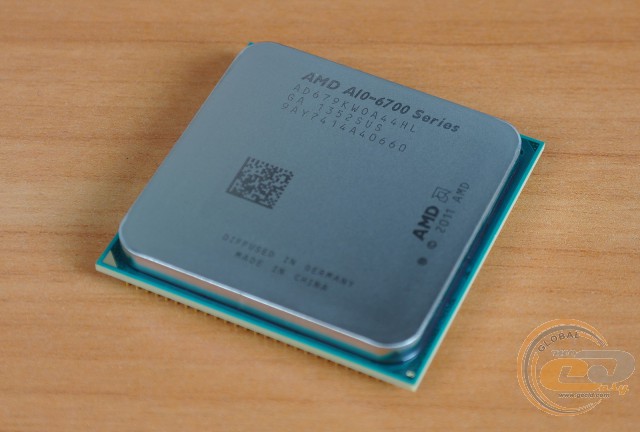 This material will contain a description of one of the most efficient APU model in series AMD Richland, based on microarchitecture AMD Piledriver. Representatives of this lineup are active constituent for components market. AMD A10-6790K version is equipped with four processor cores with a base clock speed of 4000 MHz and the function of dynamic acceleration speed up to 4300 MHz. We have to evaluate how well the device looks in comparison with competitors and neighbors in the lineup.
The specs:
Model

AMD A10-6790K

Marking

AD679KWOA44HL

CPU socket

Socket FM2

Basic clock frequency, MHz

4000

Max clock frequency with AMD Turbo Core 3.0, MHz

4300

Multiplier (nominal/in turbo mode)

40 / 43

Basic system bus frequency, MHz

100

L1 cache, KB

4 х 16 (data memory)

2 x 64 (instruction memory)

L2 cache, KB

2 x 2048

L3 cache, KB

No

Microarchitecture

AMD Piledriver

Code title

AMD Richland

Quantity of cores-threads

4/4

Instruction support

MMX(+), SSE, SSE2, SSE3, SSSE3, SSE4A, SSE4.1, SSE4.2, x86-64, AMD-V, AES, AVX, XOP, FMA3, FMA4

Max designed capacity (TDP), W

100

Max operating temperature, °C

74

Manufacturing process, nm

32

Technology support

AMD 64-bit, AMD Virtualization, EVP (Enhanced Virus Protection), AMD PowerNow!, AMD Turbo Core 3.0

Built-in memory controller

Max memory capacity, GB

-

Memory type

DDR3

Max frequency, MHz

1866

Quantity of memory channels

2

Built-in graphics core AMD Radeon HD 8670D

Thread processors

384

Texture blocks

48

Rasterization modules

8

GPU clock frequency, MHz

844

Instraction support

DirectX 11, OpenGL 4.3, DirectCompute 5.0, OpenCL 1.2, Shader Model 5.0

Producer website

Product page
Package, content and design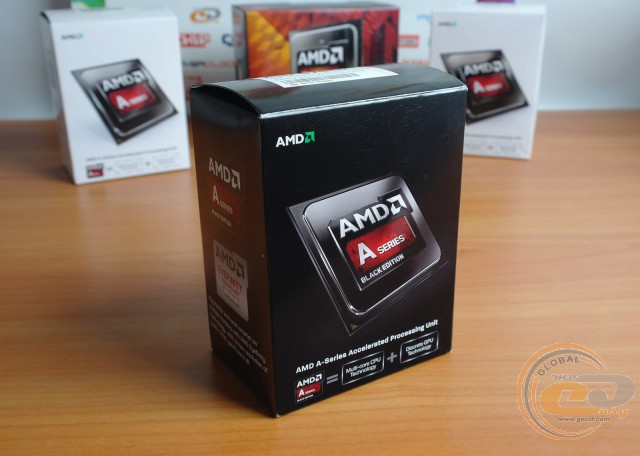 Packaging of processor AMD A10-6790K is entirely made in black color, symbolizing a series Black Edition with an unlocked multiplier. Its front side contains icons that confirm the presence of graphics and processing cores.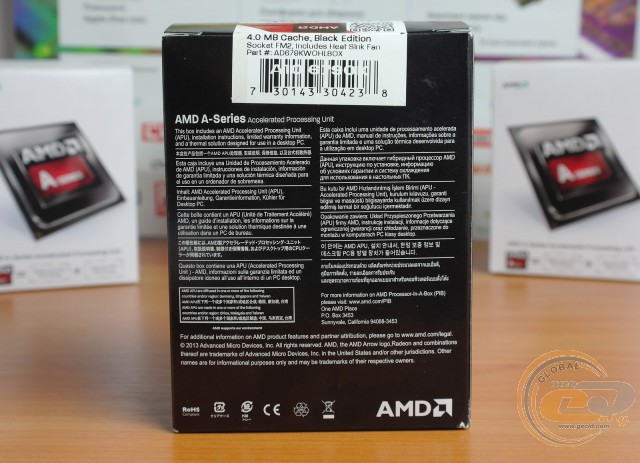 The reverse side of the box contains only a supplied list in different languages and a sticker with the serial number and bar code.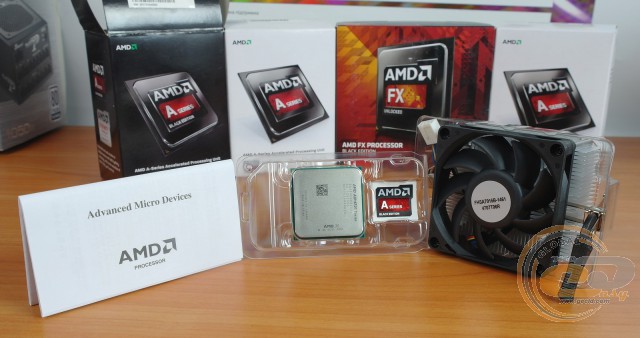 AMD A10-6790K supplied set consists of:
cooling system;
sticker on the computer case;
brief instructions on how to install the APU and cooling system.
Design of heat distribution lid is made in the same manner as many other branded devices. Here are the model name, labeling and QR-Code. The lower part contains the country of chip production (Germany) and the final assembly (China).
Cooling system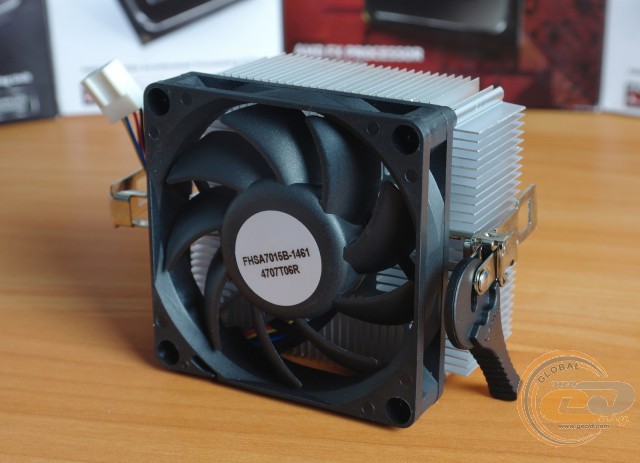 The complete cooling system is equipped with a sufficiently large aluminum heatsink. It is comparable with used in conjunction with the previously tested AMD FX-8320E. For active cooling there are 70-mm fan with the marking «FHSA7015B», based on the ball bearing. Its connection is made using a four-pin connector, that is the speed control by PWM method is supported.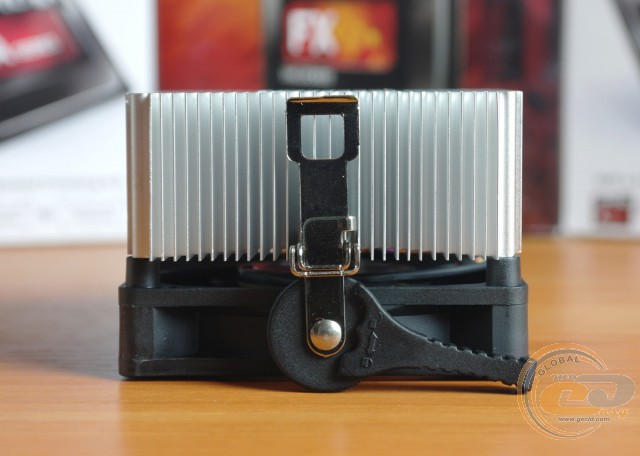 In order to fix the standard metal mount with plastic latches is used.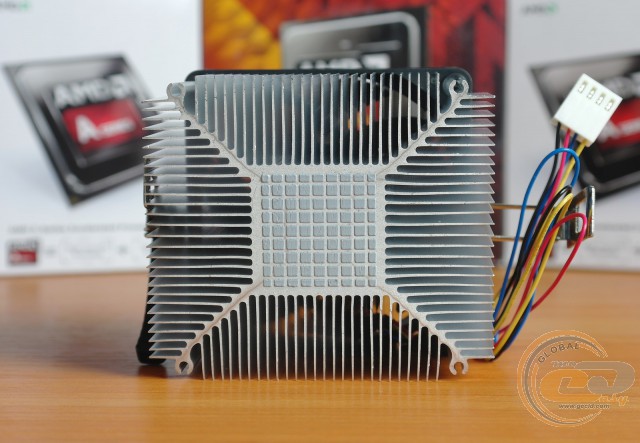 Radiator is in contact with the processor through a thin layer of thermal paste pre-applied to a special area in the center.
The analysis of technical parameters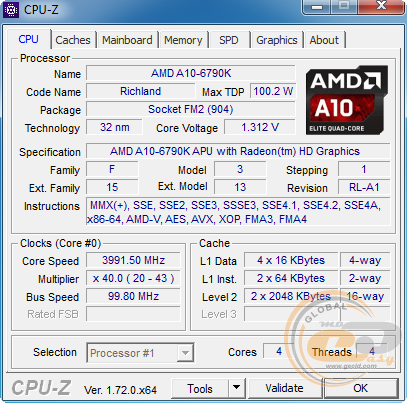 APU AMD A10-6790K is equipped with four processor cores. They work in four-thread mode and clock frequency is 4000 MHz in case of inactive technology AMD Turbo Core 3.0. Core voltage in this case was at 1,312 V at multiplier "x40" and the reference frequency of 100 MHz.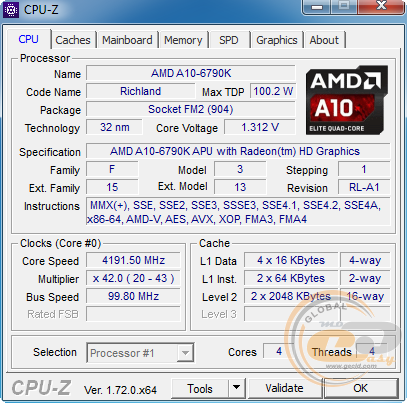 After activation technology AMD Turbo Core 3.0, the processor most worked at a frequency of about 4200 MHz with multiplier "x42" and voltage 1,312 V.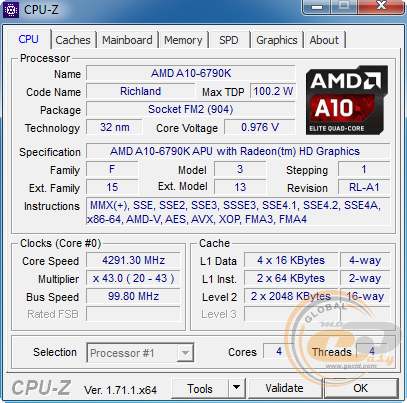 Sometimes when you run the application, the core frequency rose to 4300 MHz with multiplier "x43". Interestingly, the core voltage at this point is at a low level (about 0.976 V).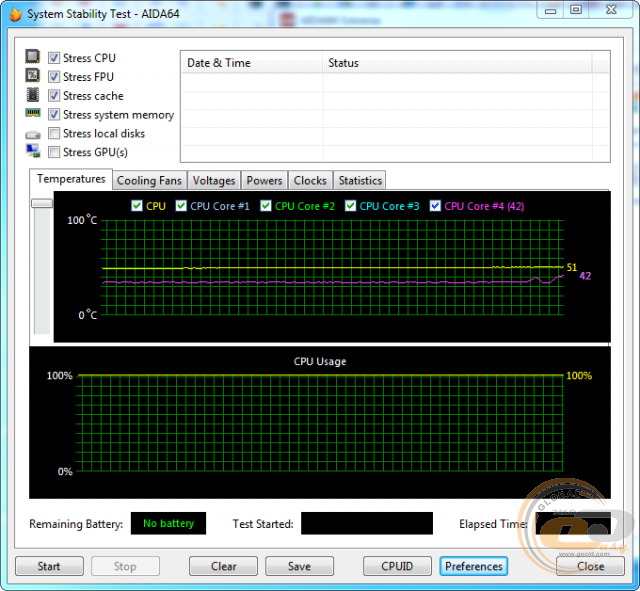 In case of benchmark LinX 0.6.5 bench cooling system was used, and the core temperature did not exceed 51°C.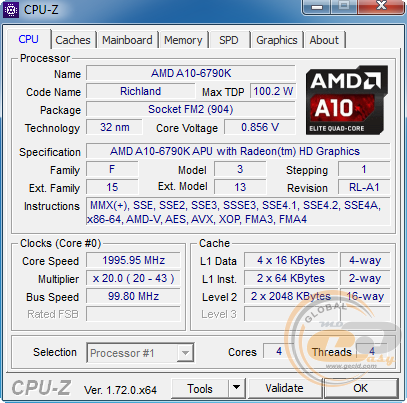 After the transition to the idle mode, the frequency of processor cores reduced to 2000 MHz with a multiplier value of "x20". The core voltage was at 0.856 V.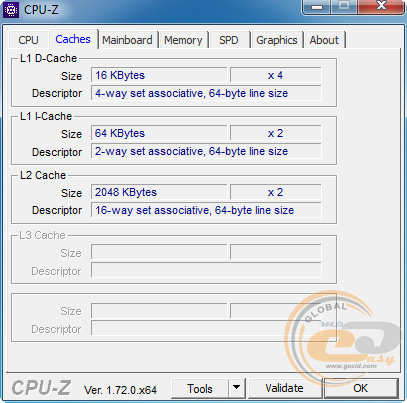 Scheme of cache allocation is as follows. 16 KB of L1 cache per core with 4 channels of associativity allocated for data caching. For instructions there is 64 KB of L1 cache with 2 channels of associativity for each dual-core module. Also there is 2048 KB pf L2 cache with 16 channels of associativity for each dual-core module. Cache memory of L3 is absent in a given processor.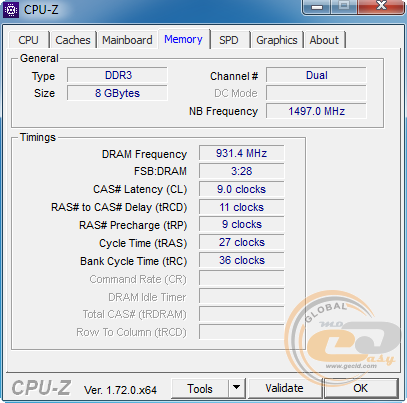 There is an integrated memory controller. It supports dual channel mode and DDR3 modules with an effective rate of up to 1866 MHz.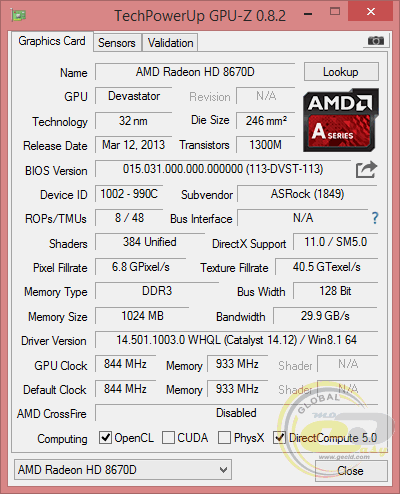 Социальные комментарии Cackle