APU AMD A4-6320: review and testing
If you want to build the budget office or home computer one of the most important roles plays the correct selection of the processor. In many cases, one of the low-cost APU models from AMD will be suitable. The advantages of this solution are:
the ability to use inexpensive motherboard;
easier cooling system;
lower cost compared with a set of processor and discrete accelerator with the same performance.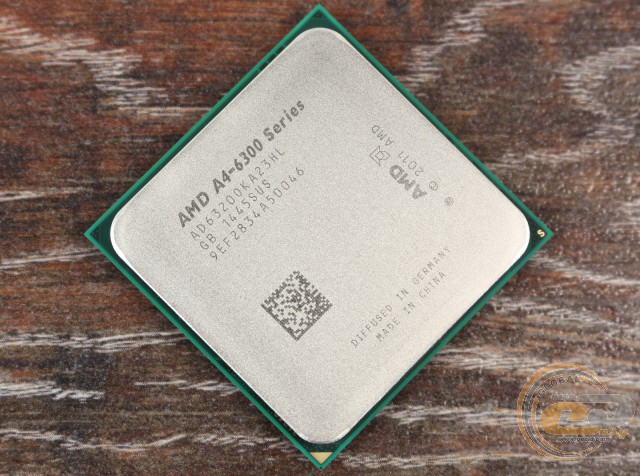 As you can see, the acquisition of APU has many benefits. If we talk about the hero of this review, AMD A4-6320, the advantages are extended by relatively low cost. As a result you will have a well-balanced computer for watching video and surfing the Web.
The specs:
Model

AMD A4-6320

Marking

AD6320OKA23HL

APU socket

Socket FM2

Basic clock frequency, MHz

3800

Max clock frequency with AMD Turbo Core 3.0, MHz

4000

Multiplier (nominal / in turbo mode)

38 / 40

Basic system bus frequency, MHz

100

L1 cache memory, KB

2 х 16 (data memory)

64 (instruction memory)

L2 cache memory, KB

1024

L3 cache memory, KB

No

Microarchitecture

AMD Piledriver

Code name

AMD Richland

Quantity of cores/threads

2/2

Instruction support

MMX(+), SSE, SSE2, SSE3, SSSE3, SSE4A, SSE4.1, SSE4.2, x86-64, AMD-V, AES, AVX, XOP, FMA3, FMA4

Max calculated power (TDP), W

65

Max operating temperature, °C

70

Manufacturing process, nm

32

Technology support

AMD 64-bit, AMD Virtualization, EVP (Enhanced Virus Protection), AMD PowerNow!, AMD Turbo Core 3.0

Build-in memory controller

Max memory capacity, GB

-

Memory type

DDR3

Max frequency, MHz

1600

Memory channels quantity

2

Built-in graphics core AMD Radeon R7 Graphics

Thread processors

128

Tetxture blocks

16

Rasterization blocks

4

GPU clock frequency, MHz

760

Instruction support

DirectX 11, OpenGL 4.3, DirectCompute 5.0, OpenCL 1.2, Shader Model 5.0

Producer website

Product page
Package, content and design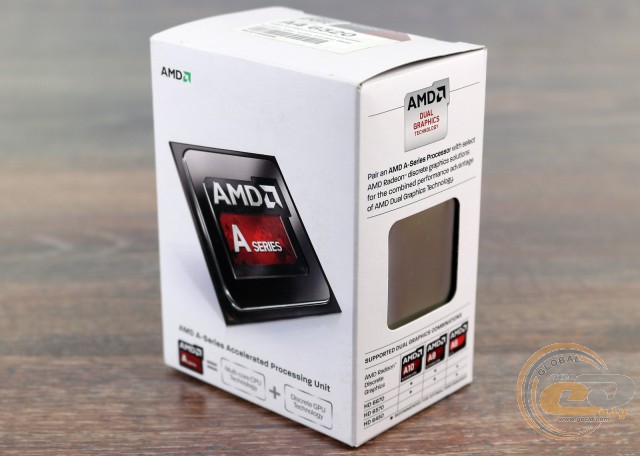 AMD A4-6320 processor comes in white standard packaging typical for all APUs produced by AMD. They don't have an unlocked CPU multiplier.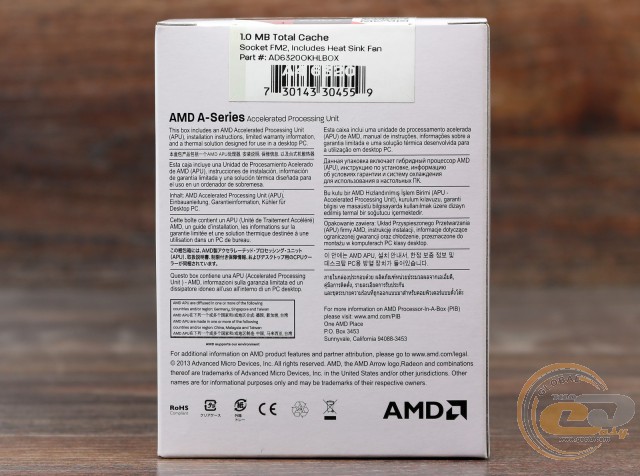 The reverse side of the box features a delivery set in different languages.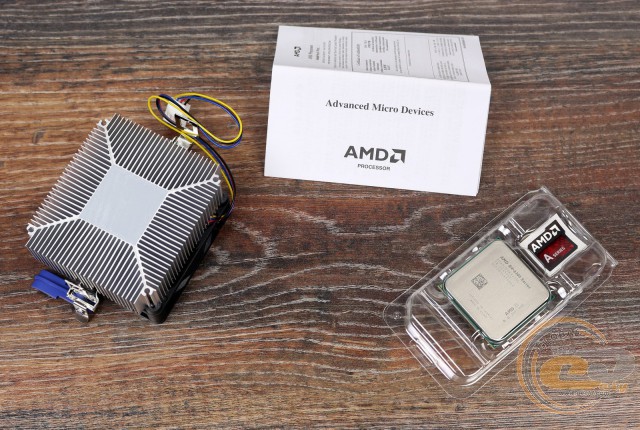 Delivery set of APU AMD A4-6320 includes:
cooling system;
quick guide for installing the processor and cooling system;
sticker for the computer case.
This set is typical for the majority of boxed processors and includes everything you may need to start the building the computer.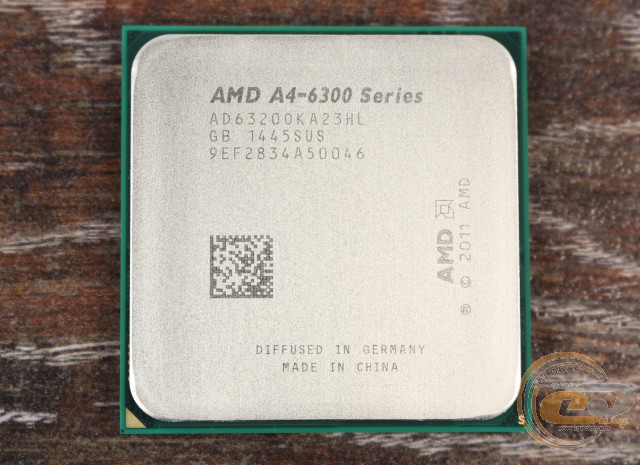 Externally the APU also looks quite standard. Its heat-spreading lid has the manufacturer's logo, name and serial number of model. Also here you can find the list of countries of chip production (Germany) and final assembly (China).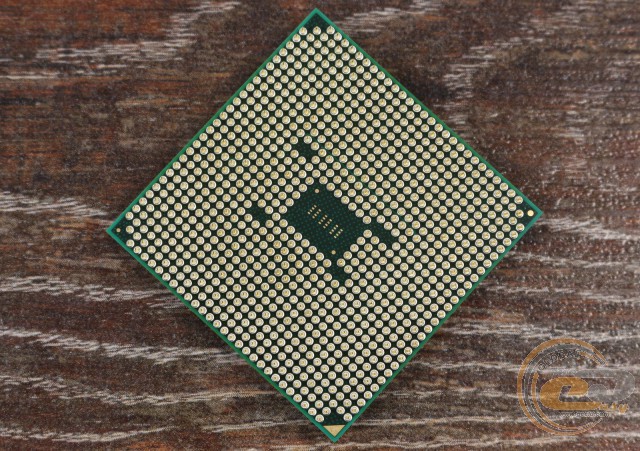 The reverse side of the device is equipped with a standard set of contacts that are compatible with the CPU socket Socket FM2. This means that AMD A4-6320 can be used in tandem with the new motherboards (Socket FM2+).
Cooling system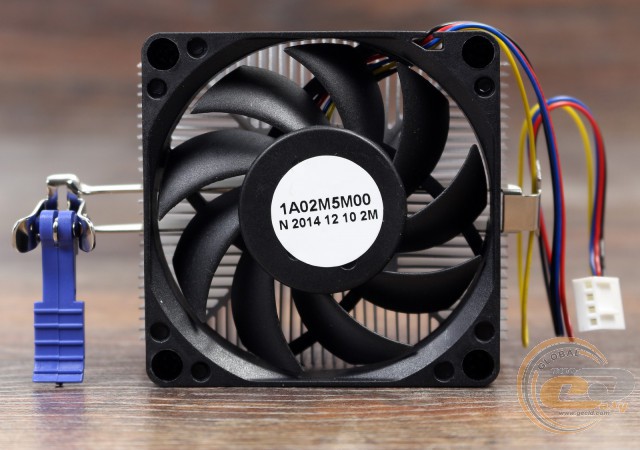 The delivery set of today's product under review contains compact cooling system which consists of the fan blades with a diameter of 70 mm and a small aluminum radiator. In general, it is quite typical for the APU with TDP level of 65 W.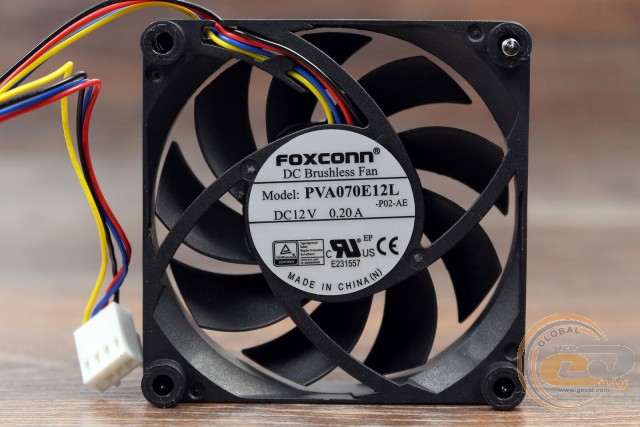 The active blowing is provided by fan Foxconn PVA070E12L (12 V; 0.20 A), which is attached to the radiator by means of conventional screws and it connects to the motherboard via a standard 4-pin connector. Speed adjustment of blades is supported by PWM method.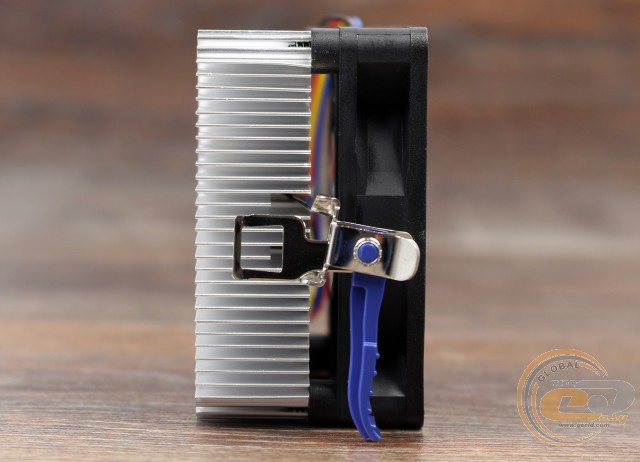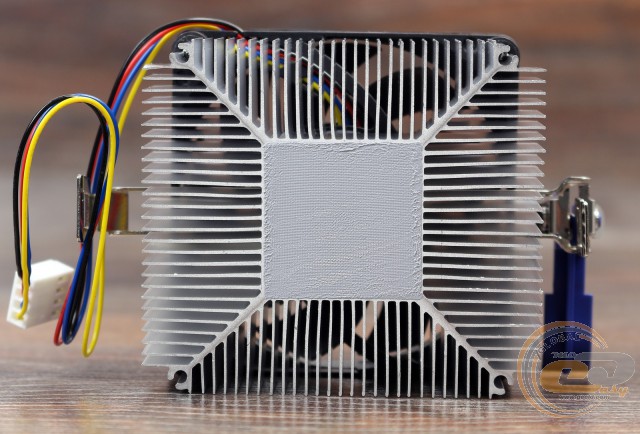 The radiator is in contact with the processor through a thin layer of thermal paste. The entire cooling system is attached by using standard metal staples and a plastic latch.
Analysis of technical features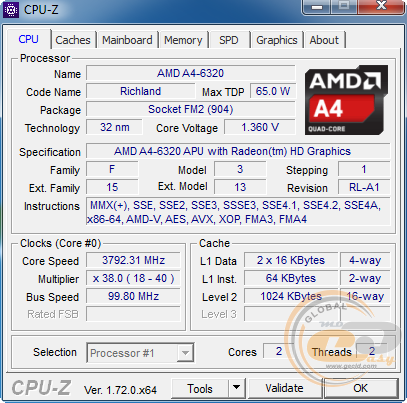 In case of disabled technology AMD Turbo Core 3.0, our APU AMD A4-6320 worked at a frequency of about 3800 MHz at multiplier of "x38", and a reference frequency of 100 MHz. The voltage on the core was at the level of 1,360 V.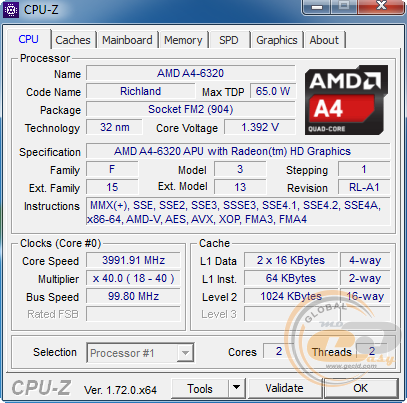 After activation of technology AMD Turbo Core 3.0 the frequency of processor cores was increased. During the testing it eas in the range from 3800 to 4000 MHz. Core voltage varied from 1.312 to 1.4 V (most of the time it was on the level of 1,366 V).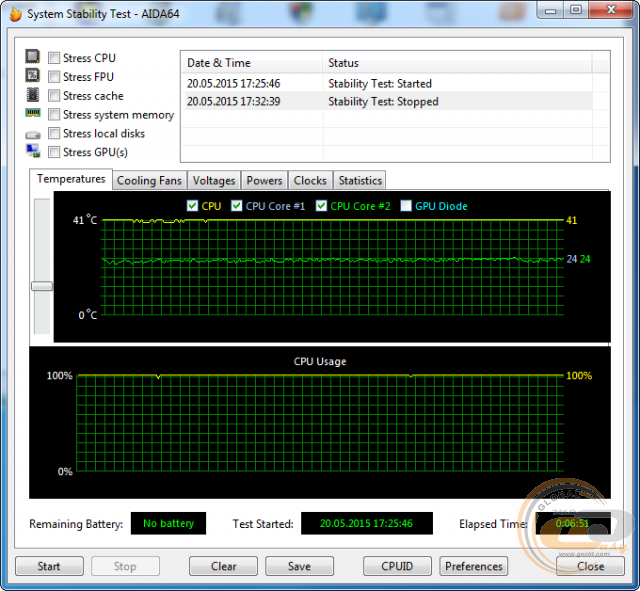 When using bench cooling system and during stress tests core temperature does not exceed 41°C, which is an excellent indicator.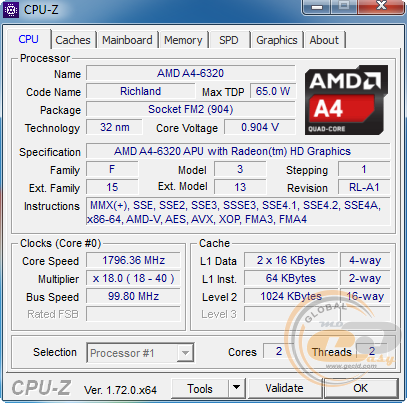 After moving to the idle mode the multiplier was decreased to "x18", and CPU clock speed has dropped to 1800 MHz. The power voltage was at the level of 0.904 V.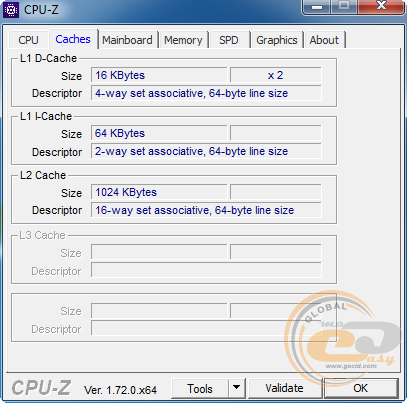 Distribution of APU AMD A4-6320 cache memory is carried out as follows. L1 cache memory of: 16 KB per each of the 2 cores is allocated to the data with 4 channels of associativity, and for instruction has 64 KB with 2 channels of associativity. L2 cache memory: 1 MB with 16 channels of associativity. L3 cache memory is absent.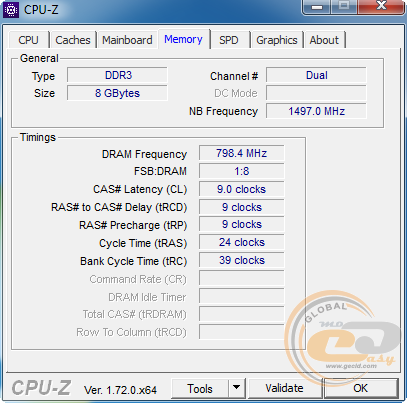 Integrated memory controller supports DDR3 memory modules with a maximum frequency of 1600 MHz, which can operate in dual channel mode.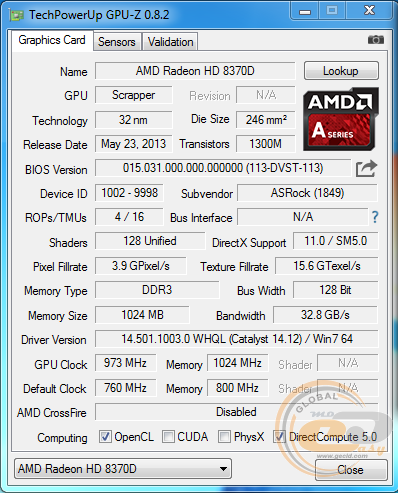 Социальные комментарии Cackle