CPUAMD FX-4350: review and testing
AMD FX series is currently unique among all popular lines for desktop PCs. It may interest users who don't want to overpay for a built-in graphics core. This is important in case when you want to build a gaming computer with efficient graphics card. The second category is the buyers who are fond of overclocking (all processors in this series have a good overclocking potential).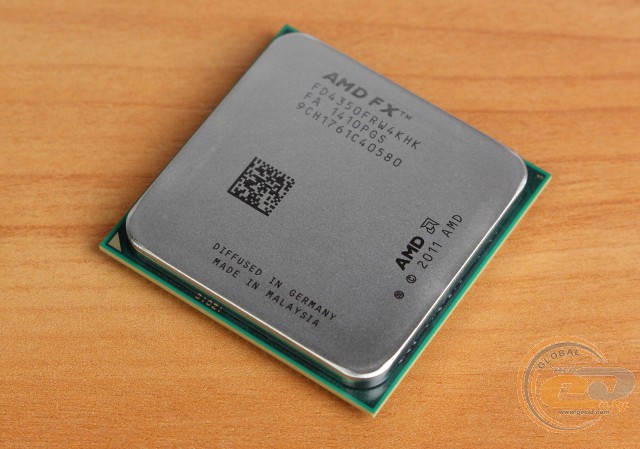 In this article we will introduce you to a representative of the younger models a high-performance lineup AMD FX called "AMD FX-4350." Novelty is equipped with four cores with maximum dynamic frequency up to 4300 MHz. It has an unlocked multiplier, which gives good overclocking capabilities.
The specs:
Model

AMD FX-4350

Marking

FD4350FRW4KHK

CPU socket

Socket AM3+

Clock frequency, MHz

4200

Max clock frequency with AMD Turbo Core 3.0, MHz

4300

Multiplier (nominal/in turbo mode)

21 / 21,5

Basic frequency of system bus, MHz

200

L1 cache-memory capacity, KB

4 х 16 (data memory)

2 x 64 (instruction memory)

L2 cache-memory capacity, KB

2 x 2048

L3 cache-memory capacity, KB

8192

Microarchitecture

AMD Piledriver

Code name

AMD Vishera

Quantity of core/threads

4/4

Instruction support

MMX(+), SSE, SSE2, SSE3, SSSE3, SSE4A, SSE4.1, SSE4.2, x86-64, AMD-V, AES, AVX, XOP, FMA3, FMA4

Max calculated power (TDP), W

125

Max operating temperature, °C

-

Manufacturing process, nm

32

Technology support

AMD 64-bit, AMD Virtualization, EVP (Enhanced Virus Protection), AMD PowerNow!, AMD Turbo Core 3.0

Build-in memory controller

Max memory capacity, GB

-

Memory type

DDR3

Max frequency, MHz

1866

Memory channels quantity

2

Built-in graphics core

-

Producer website
Packaging, set of delivery and design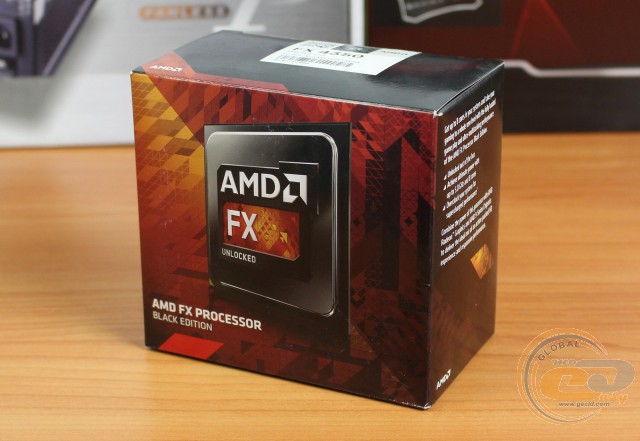 Processor AMD FX-4350 comes in a familiar package made in the series AMD FX colors. Its front side contains an illustration that represents the solution with an unlocked multiplier.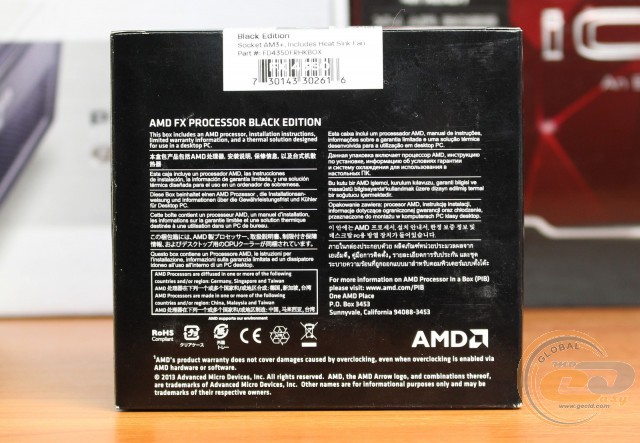 The back side of the box has a list of its contents in different languages. Also here you can notice part of the sticker with printed bar code and serial number of CPU.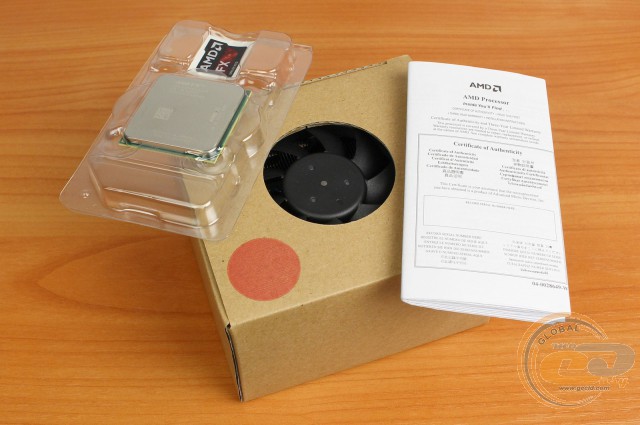 Supplied set of AMD FX-4350 include:
cooling system;
sticker on the computer case;
Quick Installation Guide of CPU and cooling system.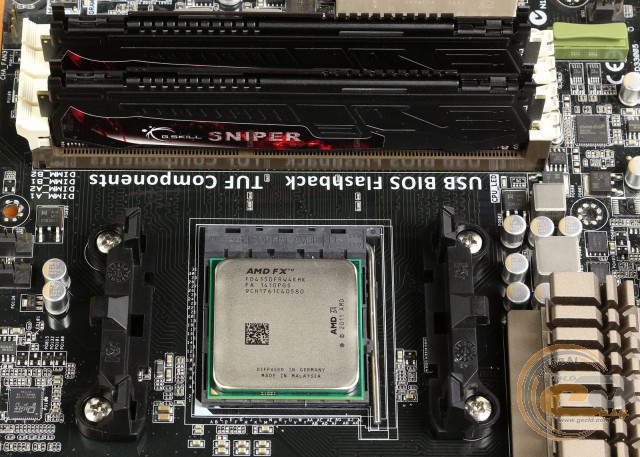 The heat-spreading lid contains the model name and labeling. At the bottom there is information about place of chip production (Germany) and the final assembly (Malaysia).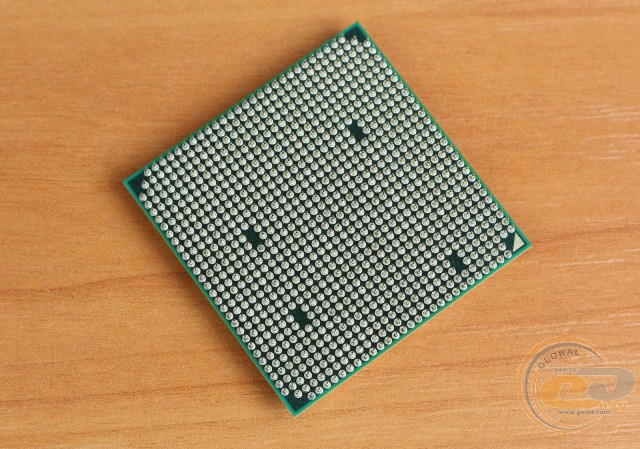 On the reverse side there is a set of thin copper contacts that are compatible with the CPU socket Socket AM3+.
Cooling system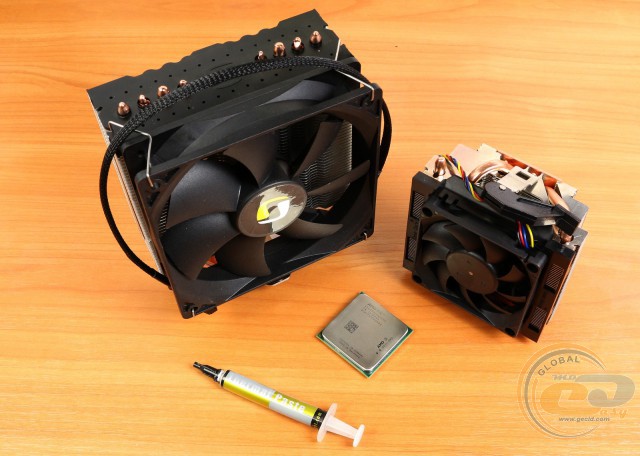 The scope of delivery includes compact cooling system, equipped with copper heat pipes and nickel-plated radiator fins. In general, similar cooling systems are supplied with other series of processors AMD FX, TDP which is located at 125 W (for example, AMD FX-8370).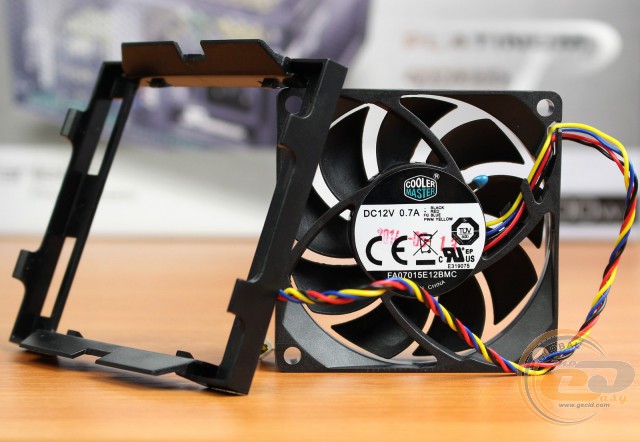 Blowing function is performed by fan Cooler Master FA07015E12BMC (12 V; 0.7 A) with a diameter of 70 mm, which is mounted on a special plastic box. It is connected to the motherboard by a standard four-pin connector, which allows you to control the speed of blades rotation by PWM method.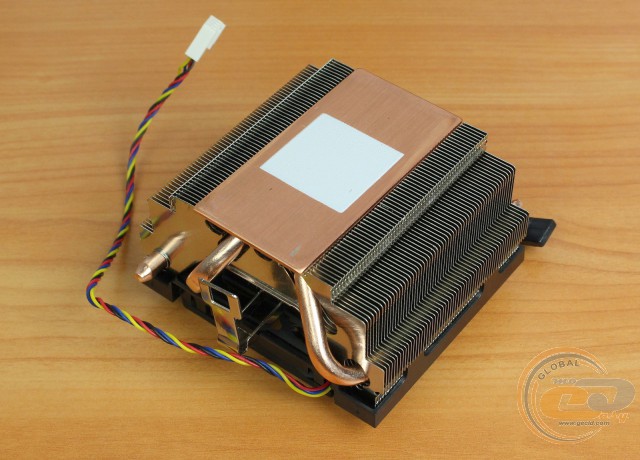 The radiator is not in direct contact with the processor, but through a special copper base, covered with a thin layer of thermal compound. This allows to distribute heat more evenly over the entire area.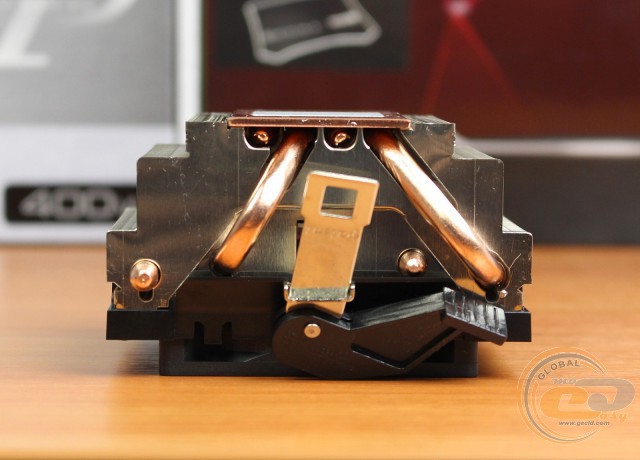 The process of heat removal is provided by four copper heat pipes, spread it over stepped heatsink fins. The whole structure is securely fastened using standard metal clips and a small plastic latches.
Performance analysis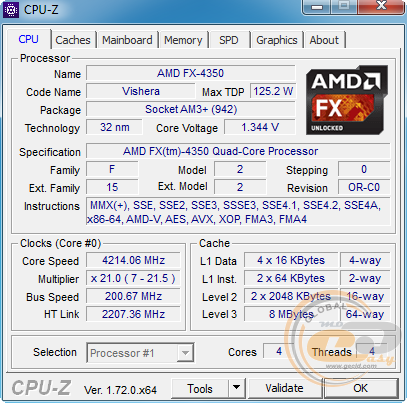 AMD FX-4350 consists of four processing cores that can operate in four-thread mode. Firstly we realized a test under full load with the utility LinX 0.6.5, during which technology AMD Turbo Core 3.0 has been disabled. In carrying out the tasks CPU clock rate stood at 4200 MHz with multiplier "x21" and the reference frequency of 200 MHz. Core voltage was around 1,344 V.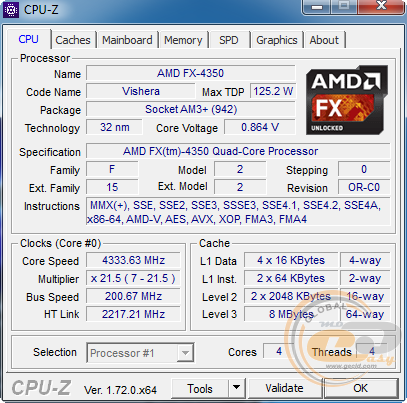 Sometimes the core frequency rises to the level of 4300 MHz with multiplier "x21,5", which corresponds to the maximum stated parameters with activated technology AMD Turbo Core 3.0. The voltage dropped to 0.864 V.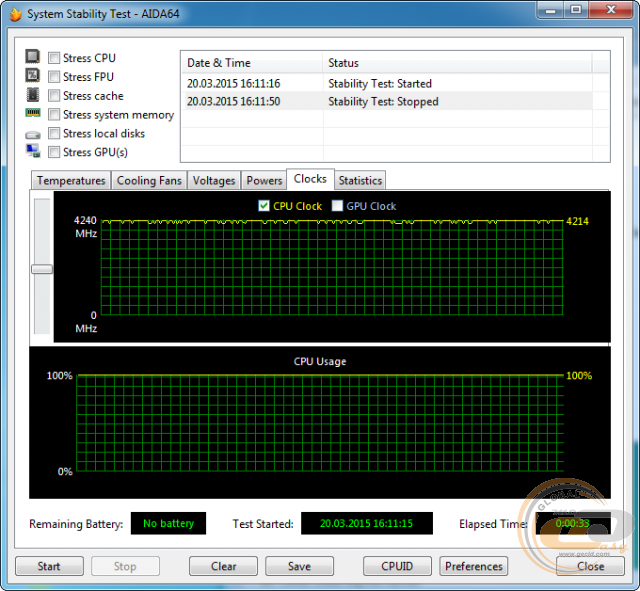 In general, during continuous load most of the time (based on the program AIDA64) processor was operating at a frequency of 4200 MHz. Looking at the chart, sometimes it drops to 4100 MHz.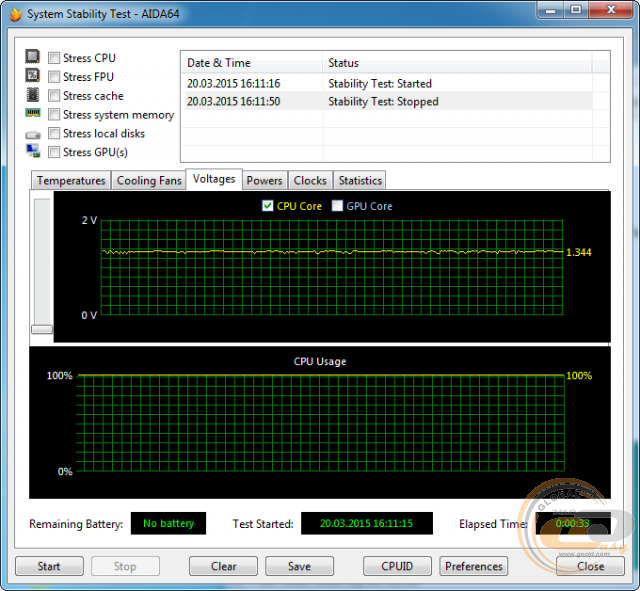 During testing, the core voltage varied in the range of 1,320 - 1,366 V.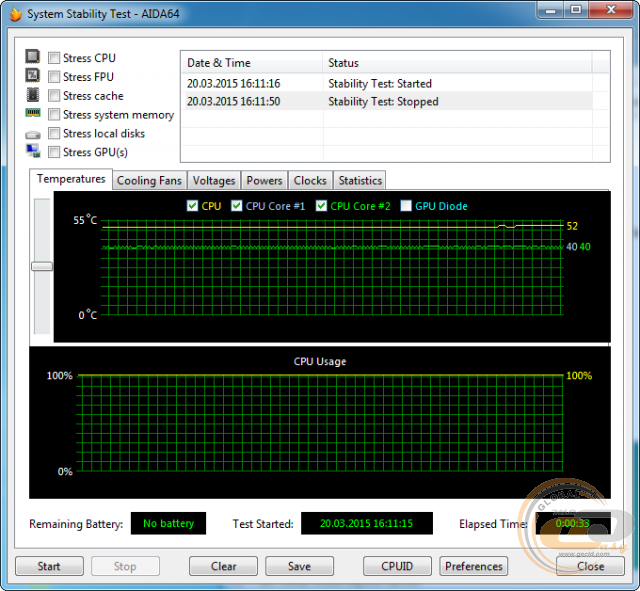 During testing we used bench cooling system, and the CPU did not exceed the temperature of 52°C.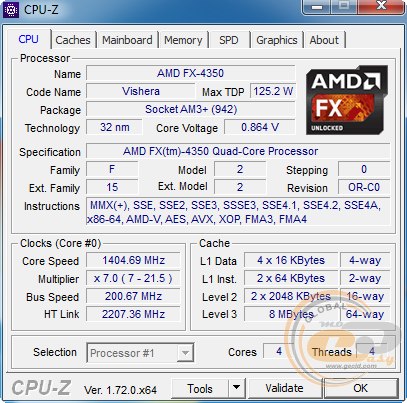 After the transition to the idle mode, the processing speed was decreased to 1400 MHz with multiplier "x7" and the voltage 0.864 V.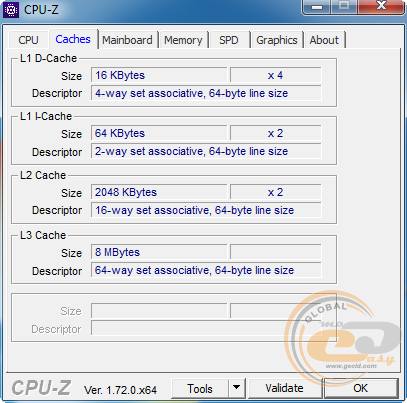 Distribution of cache is performed as follows. 16 KB of L1 cache per core with 4 channels of associativity are allocated for caching data. For instructions there are 64 KB of L1 cache with 2 channels of associativity for each dual-core module. There is a 2048 KB of L2 cache with 16 channels of associativity for each dual-core module. Additionally there is 8 MB of shared L3 cache with 64 channels of associativity.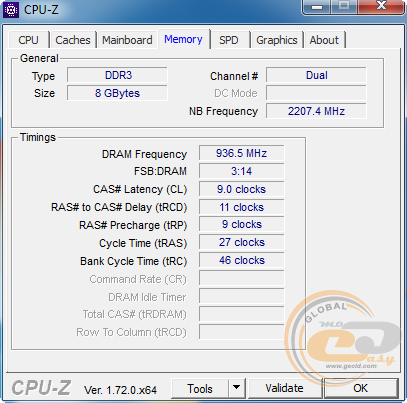 Социальные комментарии Cackle