CPU Intel Core i5-4690: review and testing
In a previous material we introduced you to the processor Intel Core i5-4690K, which is based on microarchitecture Intel Haswell and belongs to the family Intel Devil's Canyon. According to test results, it showed good overclocking potential and high speed, so it will be interesting to look at another processor of this level, but with a more affordable price tag.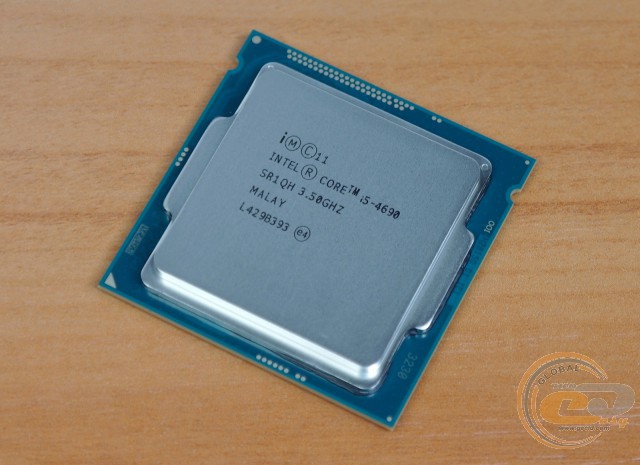 According to the performance today's Intel Core i5-4690is the twin brother of the above processor. The only significant difference is its locked multiplier. And due to this fact it will be more interesting to look to the detailed results of performance tests and to identify possible hidden features of new item.
The specs:
Model

Intel Core i5-4690

Marking

SR1QH

CPU socket

Socket LGA1150

Basic clock frequency, MHz

3500

Max clock frequency with Intel Turbo Boost 2.0, MHz

3900

Multiplier (nominal/in turbo mode)

35 / 39

Basic frequency of system bus, MHz

100

L1 cache capacity, KB

4 х 32 (data memory)

4 х 32 (instruction memory)

L2 cache capacity, KB

4 х 256

L3cache capacity, KB

6144

Microarchitecture

Intel Haswell

Code name

Intel Haswell Refresh

Quantity of cores/threads

4/4

Instruction support

MMX, SSE, SSE2, SSE3, SSSE3, SSE4.1, SSE4.2, EM64T, VT-x, AES, AVX, AVX2, FMA3, TSX

Max designed capacity (TDP), W

84

Max temperature (TCASE), °C

72,7

Manufacturing process, nm

22

Support for instructions and technologies

Intel Turbo Boost 2.0, Intel vPro, Intel VT-x, Intel VT-d, Intel VT-x+EPT, Intel 64, Intel My WiFi, Intel SIPP, Intel SpeedStep, Intel Data Protection, Intel Platform Protection, Intel Identity Protection, Intel Idle States, Intel Thermal Monitoring

Built-in memory controller

Max memory capacity, GB

32

Memory type

DDR3

Max frequency, MHz

1600

Quantity of memory channels

2

Built-in graphics core Intel HD Graphics 4600

GPU rated clock frequency, MHz

350

GPU dynamic clock frequency, MHz

1200

Max resolution of video memory in graphics subsystem, GB

1,7

Quantity of supported displays

3

Support for instructions and technologies

Intel Quick Sync Video, Intel InTru 3D, Intel Insider, Intel Wireless Display, Intel FDI, Intel Clear Video HD

Producer website

Product page
Package, delivery set and design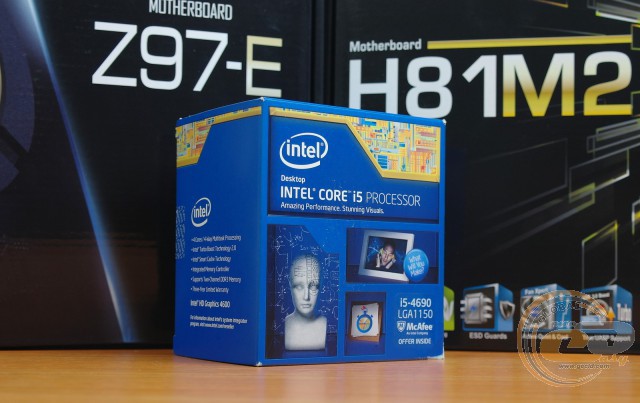 The processor is supplied in small blue package with lots of colorful printing. Its face includes the name of the model and several illustrations.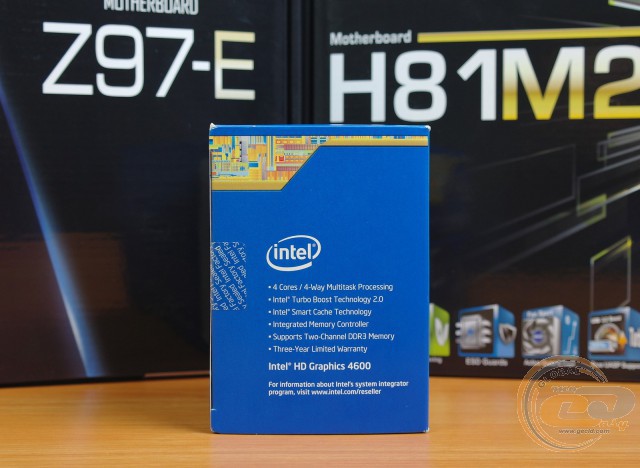 The side of the box has a list of the key advantages of Intel Core i5-4690:
four cores that operate in four thtread mode;
dynamic overclocking Intel Turbo Boost 2.0;
technology Intel Smart Cache;
integrated graphics core of series Intel HD Graphics 4600;
integrated memory controller with support for dual-channel mode and memory DDR3;
limited three-year warranty.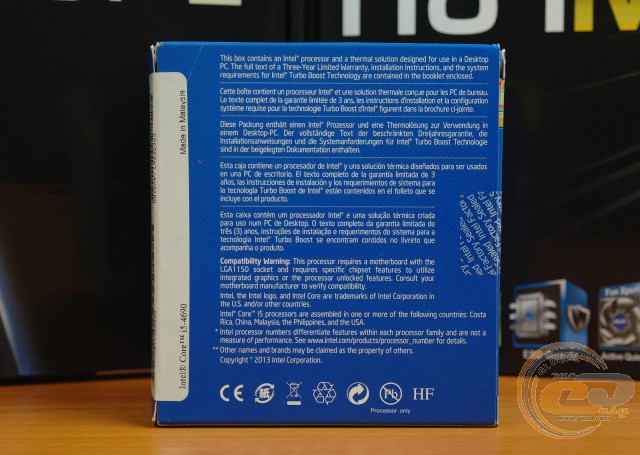 The reverse side of the box contains supplied a list in different languages and a message that the CPU is designed for motherboards with Socket LGA1150.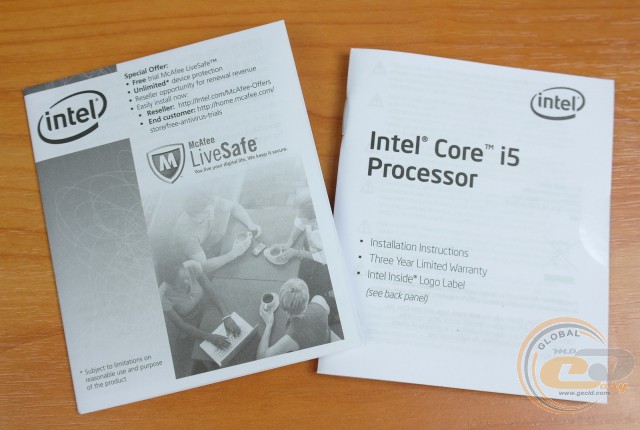 The package includes the following items:
cooling system;
sticker on the computer case;
limited three-year warranty;
flyer with a list of links where you can download a trial version of the software for data protection (McAfee LiveSafe).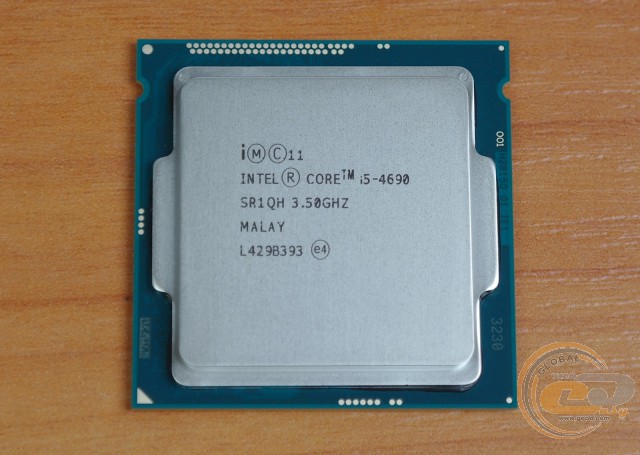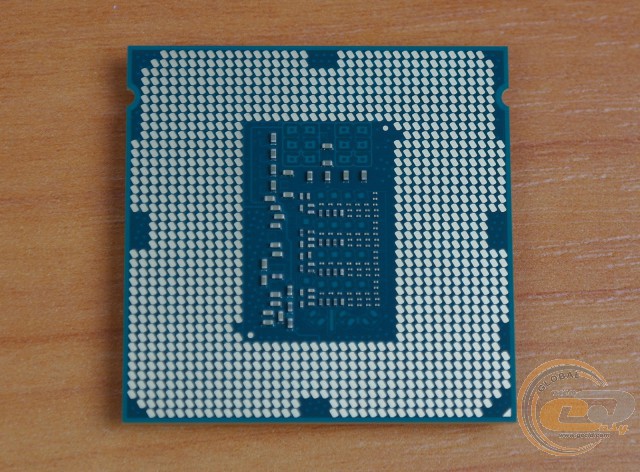 The heat-spreading lid contains the model name, labeling and the country where production facilities are located (in this case Malaysia). On the other side, you can watch set of contacts compatible with Socket LGA1150.
Also do note additional set of capacitors (they are placed in the center of the board), which are designed to smooth the voltage ripple.
Cooling system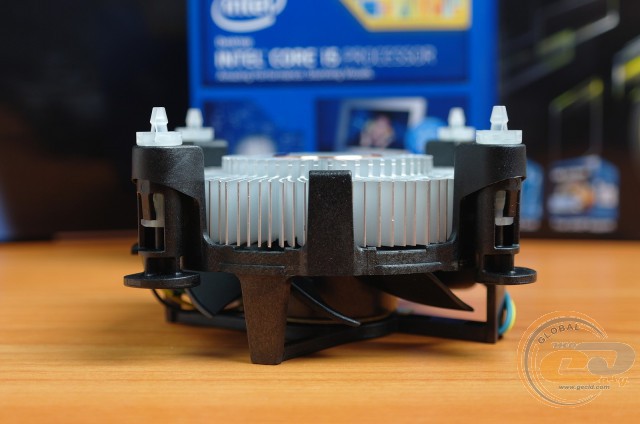 The package includes a cooling system Intel E97378-001 based on small aluminum radiator and compact fan. It has dimensions of 92 x 92 x 50 mm and is manufactured by Foxconn. To install a connector Socket LGA1150 use four classical plastic latches.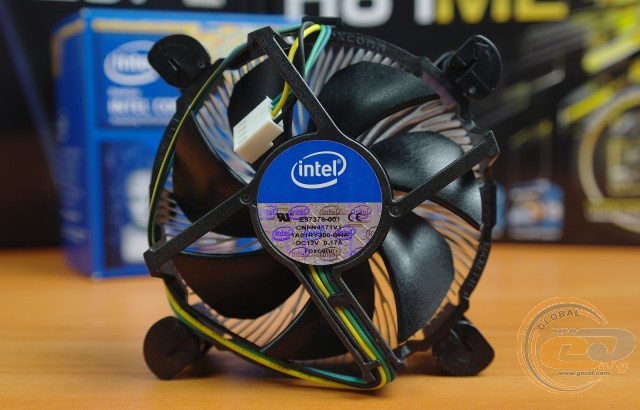 The fan is equipped with a blade diameter of 92 mm and has the characteristics of 12 V, 0.17 A. It is connected with standard four-contact connector and supports the management of blade rotation speed by PWM method.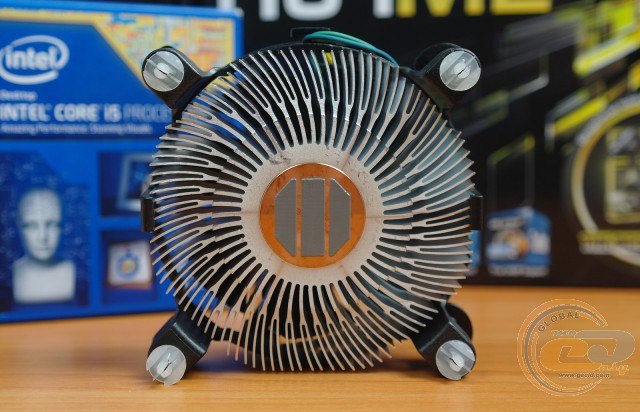 Removal and heat dissipation performs radiator of the original form of ribs to increase the effective area. A small copper core contacts with the processor via a small through a thin layer of thermal paste.
The analysis of technical parameters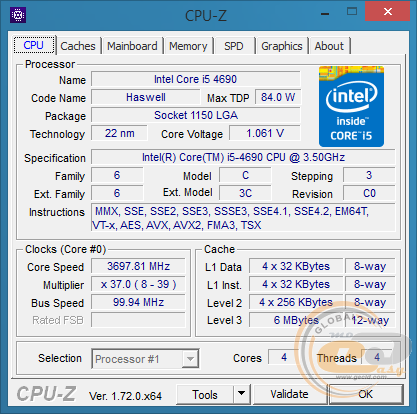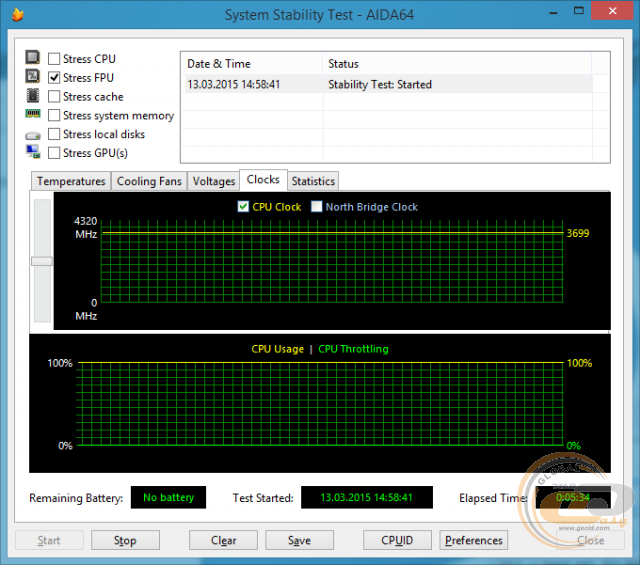 Intel Core i5-4690 has four cores that operate in for thread mode. Automatic overclocking Intel Turbo Boost 2.0 is initially activated. The CPU under load (stress tests AIDA64) most of the time operate at 3700 MHz (for the multiplier "x37", and the reference frequency of 100 MHz). Voltage during the test was varied in the range 1.224 - 1.264 V.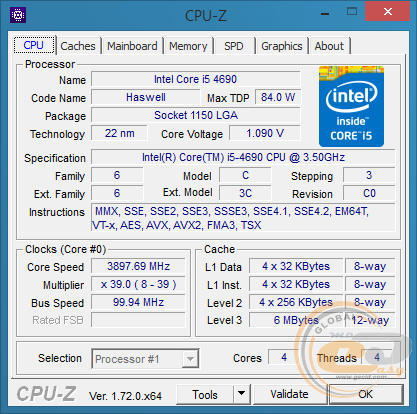 Sometimes, when you start an application or other small loads, frequency briefly rose to 3900 MHz with multiplier "x39" and the voltage 1.090 V.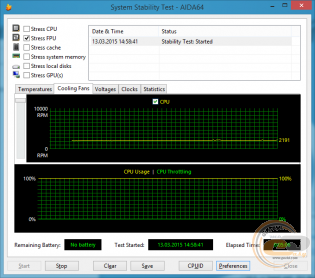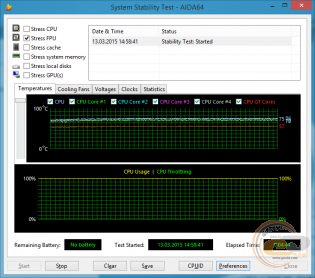 For all tests we used a complete cooling system. Under load, its fan was rotated at about 2191 rpm, and the CPU temperature did not exceed 76°C.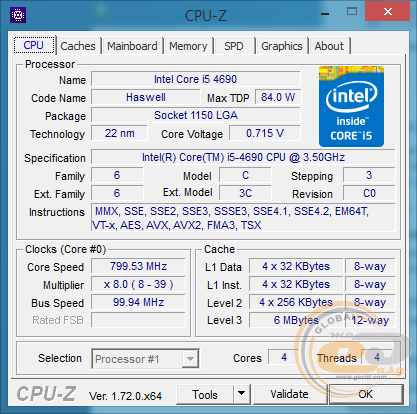 In idle mode the processor frequency dropped to 800 MHz with multiplier "x8" and the voltage 0.715 V.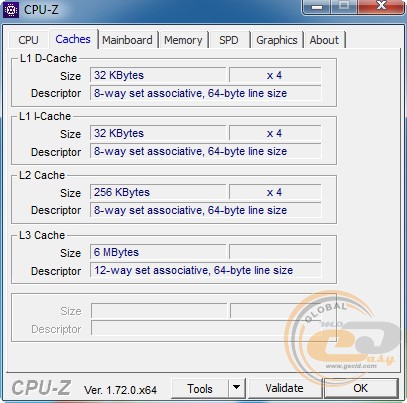 Cache Memory of Intel Core i5-4690 is distributed as follows. 32 KB of L1 cache per core with 8 channels of associativity allocated for data caching. A similar scheme is used for caching instructions. L2 cache is 256 KB per core with 8 channels of associativity. There is 6MB of shared L3 cache with 12 channels of associativity.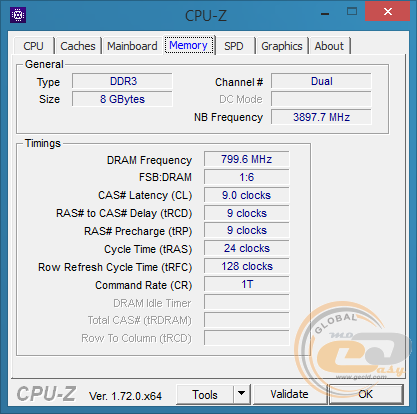 Built-in RAM controller has support for dual channel mode and DDR3 modules with the effective frequency up to 1600 MHz.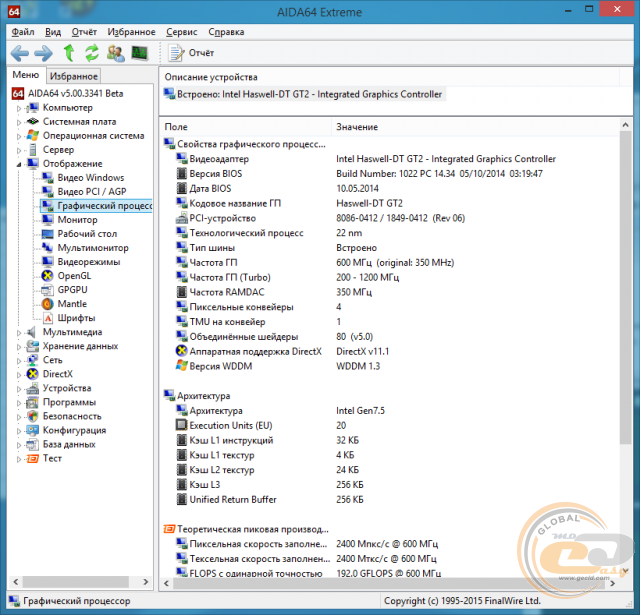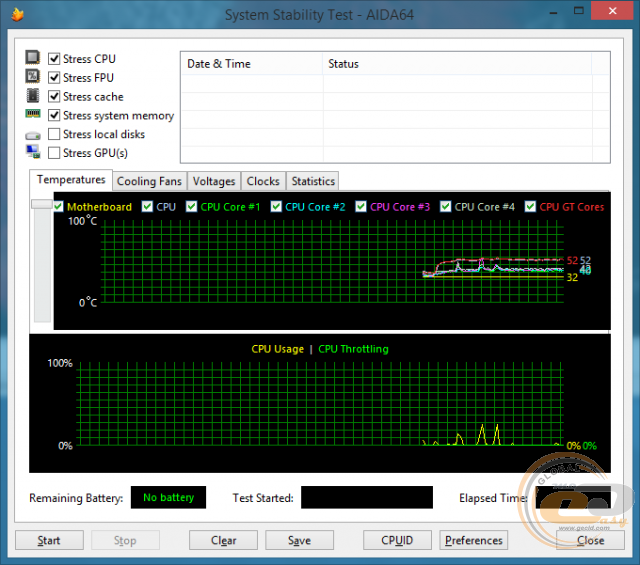 Социальные комментарии Cackle