Processor Intel Core i5-6600K based on Intel Skylake: review and testing
Less than two months from the release of the processors family Intel Broadwell, and we have a new six generation of Intel Core with code name «Intel Skylake». Such haste was a forced measure. Firstly, the family of Intel Broadwell appeared later than planned. Secondly, it is intended mainly for mobile devices, and two desktop models (Intel Core i7-5775C and Intel Core i5-5675C) were not able to meet the needs of all PC owners.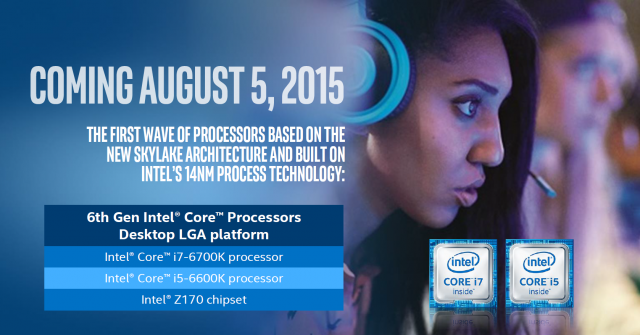 In short, Intel revealed the family Intel Skylake. Today, August 5 we have an announcement, and flagship models Intel Core i7-6700K and Intel Core i5-6600K were revealed. Unfortunately, the manufacturer does not provide details of the new microarchitecture, so we have the information from the official press release.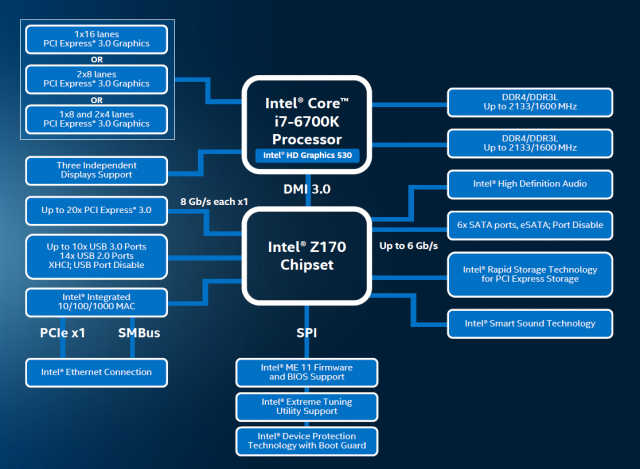 Long before the advent of Intel Skylake solutions it was clear that they would lose compatibility with the CPU socket Socket LGA1150. Too many changes in the structural and electrical plan were intended to do. Therefore, absolutely new platform based on Socket LGA1151 and chipset Intel Z170 was revealed. Its main feature is that Intel has finally renounced the use of obsolete PCI Express 2.0 interface, and moved to a higher level - PCI Express 3.0. This solution significantly increases the speed of data exchange within the system (at least twice), and therefore, eliminates the so-called bottleneck in any direction. This is especially true for the area "chipset - processor." Here, the connection will now be carried out via a bus DMI 3.0 with theoretical bandwidth of 8 GT/s.
The second important feature is the introduction of standard memory DDR4. It is important to note that DDR3 support is also available. The processors Intel Skylake feature built two respective controllers, but only in dual-channel design. The four channels will continue to be the prerogative of the solutions of the family Intel Haswell-E.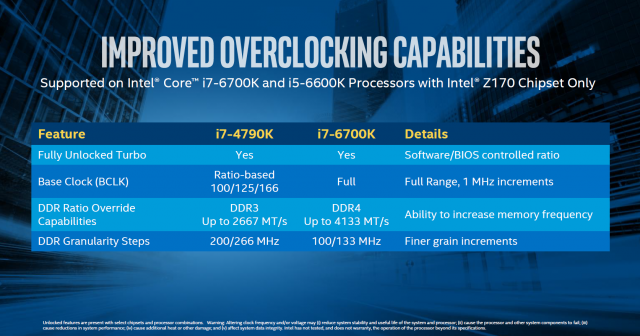 The manufacturer didn't forget about the overclocking abilities of the new processors. In addition to unlocked multiplier (for solutions with the index «K» in the end of the name), the top model will also be available to choose the base frequency processor cores up to 1 MHz. Before that it can be set only with a limited number of coefficients: 1.00; 1.33; 1.66 and 2.55, in some cases. Clearly, now that acceleration of the bus should become more easy and popular process because theoretically it should be easier to select appropriate settings to achieve stable operation of the entire computer. Also frequency dividers of RAM were reduced (from 200/266 MHz to 100/133 MHz), which will provide the best results during the optimization of the parameters of this subsystem. In short, enthusiasts should stay happy. However, it is not clear what is under the hood of the processor. Hopefully, the thermal interface is no worse than that of the line Intel Devil's Canyon.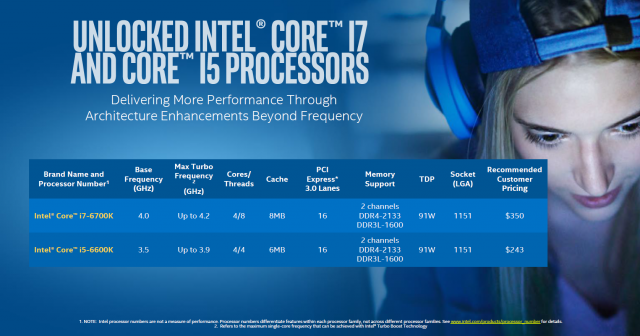 And this moment is quite important. After all, despite the transition to finer 14-nm process, TDP value in flagship family of Intel Skylake has a remained at a relatively high level - 91 W. However, it is still much better than competing solutions from AMD, where TDP varies between 125 - 220 W. It is also pleased that the manufacturer did not reduce the frequency of processors in favor of reducing their energy consumption and heat dissipation, as was done with the line Intel Broadwell. Intel Core i7-5775C with its 3000 MHz in nominal and 3700 MHz in turbo mode looked like a rather weak against the backdrop of Intel Core i7-4790K, where the corresponding figures were 4000 and 4400 MHz, respectively.
Here picture is much better - leader of a new family of Intel Core i7-6700K is comparable to the Intel Core i7-4790K, and only in turbo mode it is inferior at 200 MHz. With regard to other indicators (number of cores/threads, cache size, number of lines PCI Express 3.0), then there is parity of both processors. The same applies to models of Intel Core i5-6600K and Intel Core i5-4690K. Here, even the frequency is the same formula - 3500 MHz in nominal and 3900 MHz in turbo mode.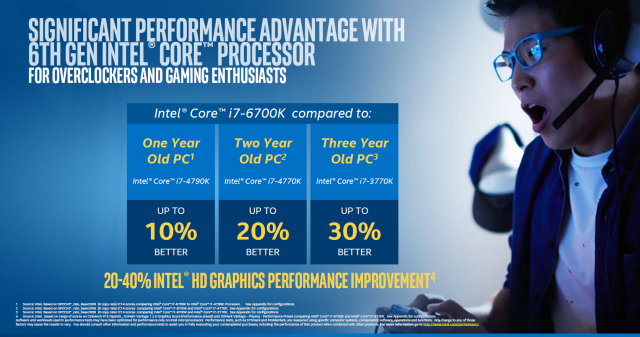 Given the introduction of a new microarchitecture and support for memory standard DDR4, all this in theory should give a good performance gain with respect to the models of the previous generation, but the company Intel was quite restrained in their calculations. In the transition to Intel Devils' Canyon on Intel Skylake we are promised to have increased speed at only 10%. Frankly, we expected 15-25%. For owners of the platforms Intel Haswell and Intel Ivy Bridge the growth should be more significant - 20% and 30% respectively. But let's not forget that we are talking about the "press-release" figures. In reality, the values may differ both in smaller and bigger side.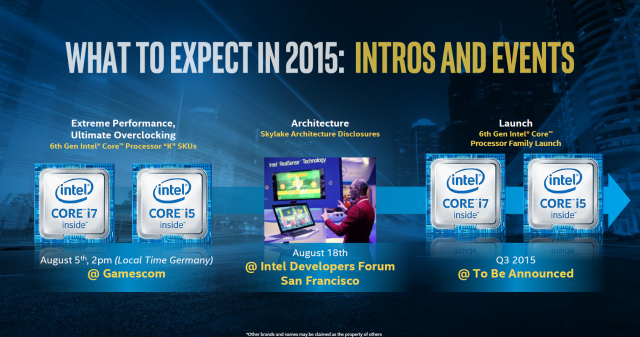 As for the lineup, then today it includes only two processors: Intel Core i7-6700K and Intel Core i5-6600K. By the end of the third quarter of this year there will be quad-core model with locked multiplier and energy-efficient version. Versions Intel Core i3, and Intel Pentium are expected in September (according to unofficial information). By the way, on August 18 in San Francisco there will be forum and a new microarchitecture features will be revealed. Hopefully by the time we will be able to get a top model Intel Core i7-6700K and provide a more comprehensive report on its capabilities. And now we limit ourselves to test its younger brother, a processor Intel Core i5-6600K, which is also quite interesting. As its recommended price of about $ 100 lower than that of Intel Core i7-6700K, and accordingly, in terms of "price/performance" theoretically it should look more attractive.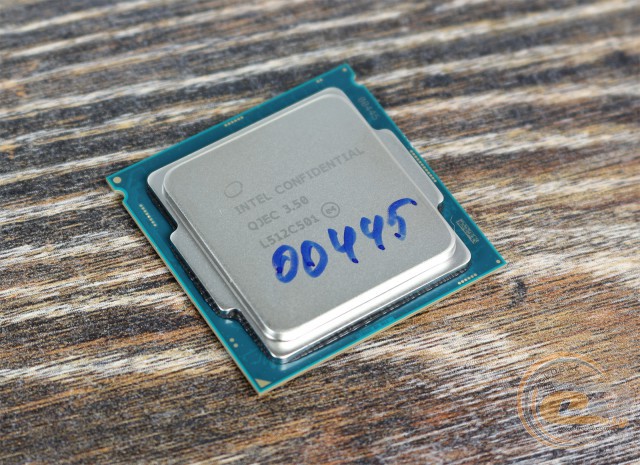 Since in the presentation Intel constantly compares Intel Core i7-6700K with Intel Core i7-4790K, it is logical that Intel Core i5-6600K will be main opponent to the Intel Core i5-4690K.
The specs:
Model

Intel Core i5-6600K

Intel Core i5-4690K

CPU socket

Socket LGA1151

Socket LGA1150

Clock frequency (nominal/in turbo mode), MHz

3500 / 3900

Multiplier (nominal/in turbo mode)

35 / 39

Reference frequency, MHz

100

L1 cache, КB

4 х 32 (instruction set)

4 х 32 (data set)

L2 cache, КB

4 х 256

L3 cache, MB

6

L4 cache, MB

No

Microarchitecture

Intel Skylake

Intel Haswell

Code name

Intel Skylake

Intel Devil's Canyon

Quantity of CPU cores/threads

4 / 4

Instruction support

MMX, SSE, SSE2, SSE3, SSSE3, SSE4.1, SSE4.2, EM64T, F16C, BMI, AES, AVX, AVX2, FMA3

Supply voltage, V

-

-

Max calculated capacity (TDP), W

91

88

Temperature tolerance, °C

-

72,7

Manufacturing process, nm

14

22

Technology support

VT-x, VT-d, TXT, TSX, Turbo Boost 2.0

Built-in memory controller

Max memory capacity, GB

-

32

Memory type

DDR4 / DDR3L

DDR3

Supported frequency, MHz

2133 (for DDR4)

1600 (for DDR3L)

1600

Quantity of memory channels

2

Max quantity of modules per one channel

2

Built-in graphics core




Intel HD Graphics 530

Intel HD Graphics 4600

Quantity of executive unit

48

20

Rasterization modules

8

4

Texture blocks

16

8

GPU clock frequency (nominal/ in turbo mode), MHz

350 / 1150

350 / 1200

Max quantity of supported displays

3

Support for instructions and technologies

DirectX 11.2, OpenGL 4.3, OpenCL 2.0, Shader Model 5.0, Intel Quick Sync Video, InTru 3D, Intel Insider, Intel Wireless Display, Intel Clear Video HD

DirectX 11.2, OpenGL 4.3, OpenCL 1.2, Shader Model 5.0, Intel Quick Sync Video, InTru 3D, Intel Insider, Intel Wireless Display, Intel Clear Video HD
Package, delivery set and design
For testing we have a laboratory (engineering) sample of CPU Intel Core i5-6600K, so the traditional description of the box and the cooling system is not available. While it is possible that the top models are supplied without regular cooler.
The physical dimensions of the models Intel Skylake and the size of their heat-spreading lid were not changed; the design of the slots for the CPU also remains the same. Nevertheless, there is not forward or reverse compatibility between terminals Socket LGA1151 and Socket LGA1150, as the representatives of the family of Intel Skylake happened quite a few changes in the electrical level. Moreover, another contact is added on the rear side.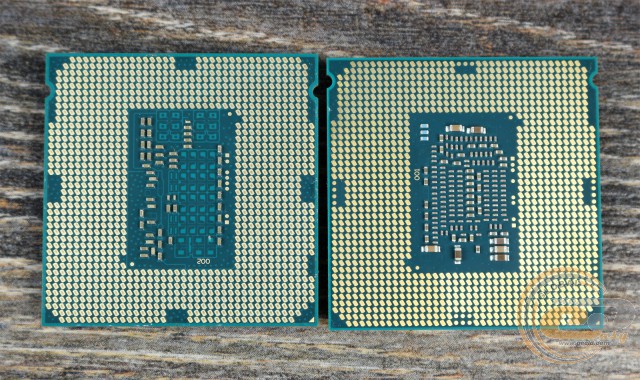 Left - Intel Core i7-4770K (Intel Haswell), right - Intel Core i5-6600K (Intel Skylake)
In any case, the company Intel has changed the location of the lock key. Now they are almost at the corner of the PCB.
Also, many readers probably have a question at the expense of compatibility cooling systems for platforms Socket LGA1151 and Socket LGA1150. Nothing changed in this respect - the cooler, which was used during the experiments with processors Intel Haswell, was successfully applied during the test of the hero of this review.
Performance analysis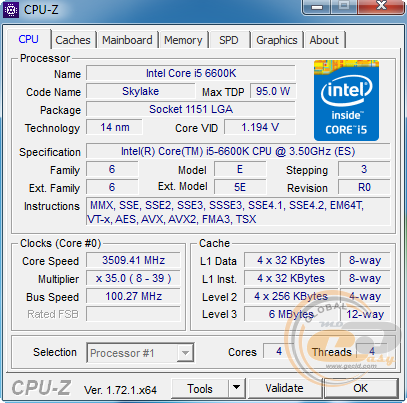 In normal operation (technology Intel Turbo Boost 2.0 is off) the speed of Intel Core i5-6600K equals 3500 MHz, at the reference frequency it is 100 MHz and multiplier "x35". At the time of readout core voltage was 1,194 V. Quite a lot, considering the fact that the Intel Core i5-4690K to operate at the same frequency required about 0.1 V less. This once again confirms the view that Intel has some problems with the transition to 14-nm.
Also It is interesting to note that all the diagnostic utility determines the TDP value of new item of 95 W, not 91 W as stated by the manufacturer. Recall that the for Intel Core i5-4690K the figure is 88 W.
When activated the proprietary technology Intel Turbo Boost 2.0, the speed of Intel Core i5-6600K occasionally rose to the declared level 3900 MHz. Mostly the processor operated at a frequency of 3600 MHz. The voltage at the same time was 1,304 V and 1,193 V respectively. For comparison, to ensure stable operation at a frequency of 3900 MHz Intel Core i5-4690K processor was sufficient voltage at 1,198 V. That is, once we get the difference at about 0.1 V.
The very same algorithm of Intel Turbo Boost 2.0 did not have significant changes: turn off the cores at the maximum rate and the presence of several intermediate states - all that we have seen in previous generations of processors Intel.
With regard to energy saving mode, then here are some developments. As before, when it is activated the processor speed is lowered to the level of 800 MHz, but unlike other solutions, it can rise up to 1000 MHz. Supply voltage varies within 0.846 - 0.869 V.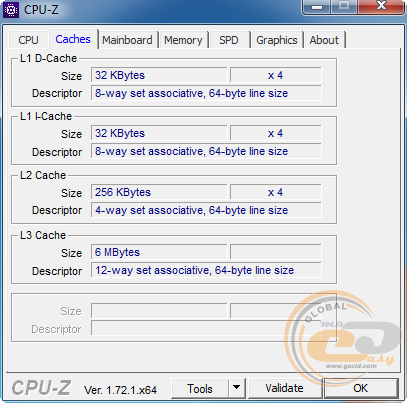 The structure of the cache memory for both processors (Intel Core i5-6600K and Intel Core i5-4690K) is completely identical:
L1 cache: each of the 4 cores has 32 KB for data with 8 channels of associativity and 32 KB for instructions and with 8 channels of associativity;
L2 cache: each core has 256 KB with 4 channels of associativity;
L3 cache: 6 MB for all cores with 12 channels of associativity.
Note that the company Intel decided not to equip the members of the family Intel Skylake by 128MB L4 cache. Perhaps they decided that the technology is still unpopular today, but requires additional expenses for its realization, takes up too much space on the chip and increases the heat of the processor. Block eDRAM can significantly increase the performance of the integrated graphics, but this aspect would not worry people buying CPU for $ 250 - 350.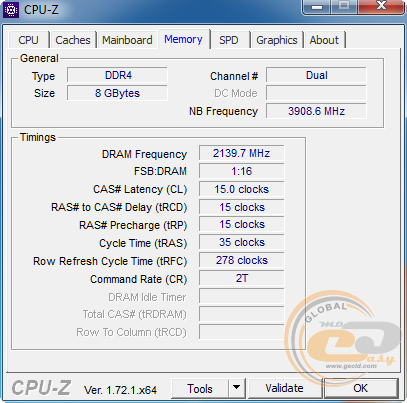 Due to the family Intel Skylake users got affordable platform of standard DDR4 memory on board. Although new items can operate without problems with modules DDR3L, since the crystal has integrated both memory controller. In the case of Intel Core i5-6600K the guaranteed supported frequency of modules for standard DDR4 and DDR3L is 2133 and 1600 MHz respectively. Both controllers operate in dual-channel mode, each channel can serve two modules. The maximum amount of memory has not yet been reported.