Review and testing of Scythe Kro Craft Speaker Rev.B (SCBKS-1100) and digital amplifier Scythe Kama Bay AMP 2000 Rev.B
Company Scythe is known primarily due to the efficient cooling systems. But its arsenal includes other products, such as speakers. And today we are going to test one of them, Scythe Kro Craft Speaker Rev.B (SCBKS-1100).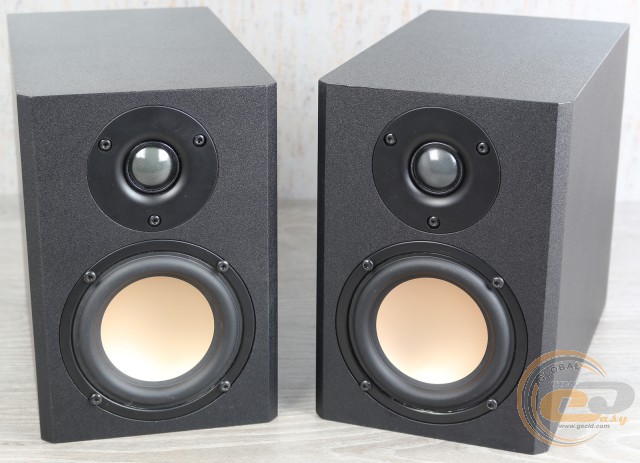 It has a stylish classic design and is not intended to conquer the hearts of music lovers but primary is designed for the average user decided to give PC a voice with a total capacity of 20 W.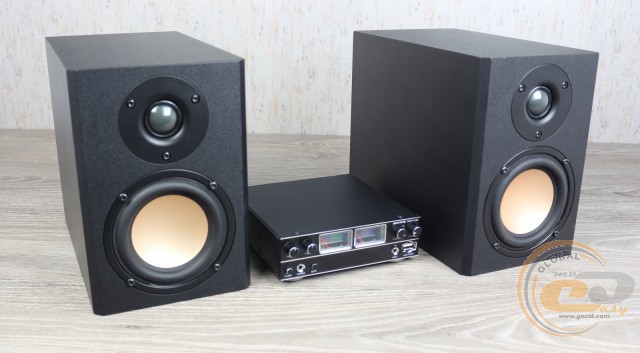 The box with speakers contains a surprise in the form of a digital amplifier of D class - Scythe Kama Bay AMP 2000 Rev.B (SDAR-2100), built on the basis of the audio chip YAMAHA YDA138. It is designed in a standard 5.25-inch form factor, so it is easy to hide it in a conventional system unit. The device promises signal multiplication with output power of 10 W per channel. Let's take a look and evaluate how it all works.
The specs:
Stereo speaker

Producer and model

Scythe Kro Craft Speaker Rev.B (SCBKS-1100)

Type

Stationary

Color

Black

Speaker system

2.0

Max input capacity, W

20

Interface

Connectors for satellites

Terminal screw

Dimensions

Audio jack 3 x RCA
3,5 mm mini-jack

Phase inverter output

Back panel

Frequency range, Hz

58 – 20 000

Signal/noise ratio, dB (A)

85

Speaker diameter, mm

LF

100

HF

25

Speaker impedance, Оhm

8

Features

Separate amplifier

Control

High and low frequencies

Power

Volume

Input choice

One satellite size, mm

144 х 250 х 210

Weight, kg

2 х 2,9

Digital amplifier

Model

Scythe Kama Bay AMP 2000 Rev.B (SDAR-2100)

Type

D class

Form factor, in

5,25

Interfaces

Output

Audio jack (2 channel) + 3,5-mm audio for headphones

Input

3 х 2 RCA
1 x 3,5-mm audio

Data transfer

1 x USB 2.0

Input capacity, W/channel

10

Optimum efficiency, % (Оhm/ W)

88 (8 / 10)

Signal/noise ratio (for headphones), dB

103 (95)

Nonlinear distortion ratio, %

0,02

Headphones amplifier, mW/channel

50

Weight, g

760

Producer website

Product page

Scythe Kro Craft Speaker Rev.B
Scythe Kama Bay AMP 2000 Rev.B
Package and content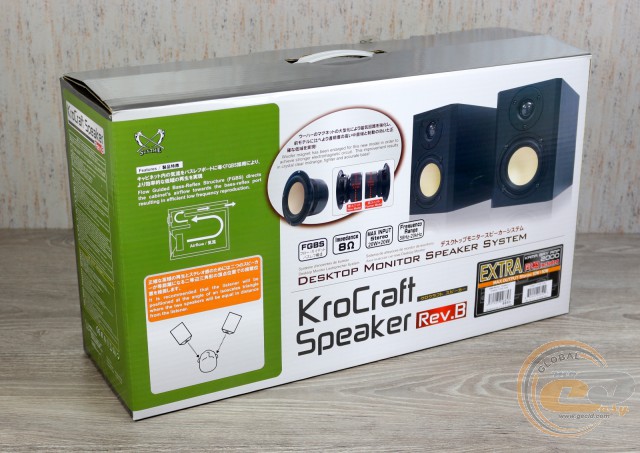 Scythe Kro Craft Speaker Rev.B (SCBKS-1100) comes in a large cardboard box with a convenient handle and high-quality color printing. The front side of the box is made in white and green colors and contains pictures of the goods, the name of the model and the basic specifications, most of which are summarized in the table on its side.
It contains the complete set and two photos of the device (the front and rear sides).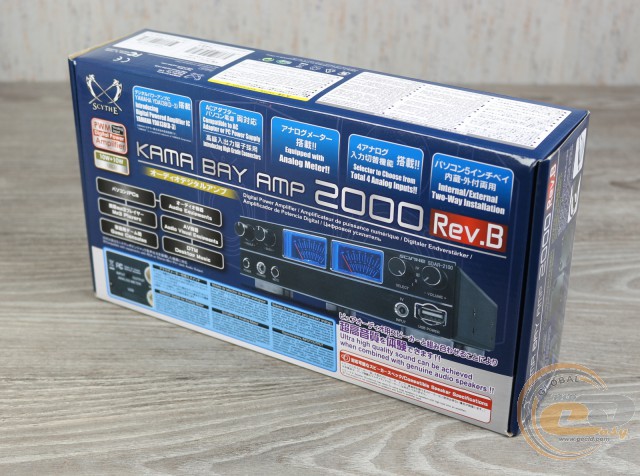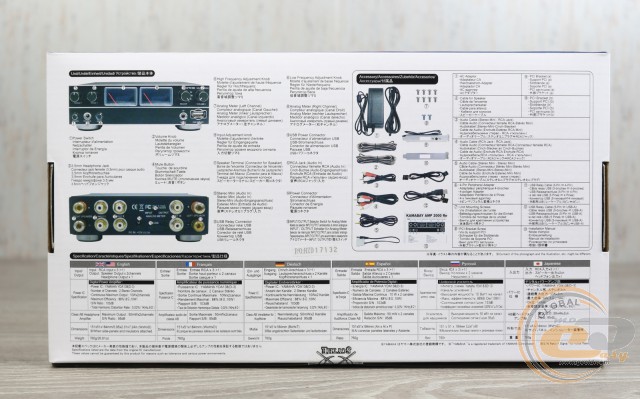 Digital amplifier Scythe Kama Bay AMP 2000 Rev.B (SDAR-2100) comes in a compact cardboard box with high-quality and informative printing. The front of the package and some sidewalls contain key advantages of this device, and on the back side you can find the supplied set, the key characteristics and the name of each interface connector.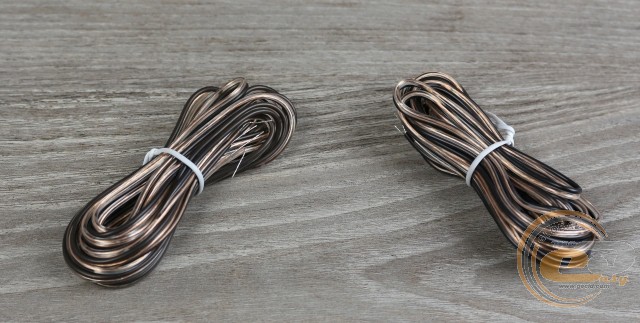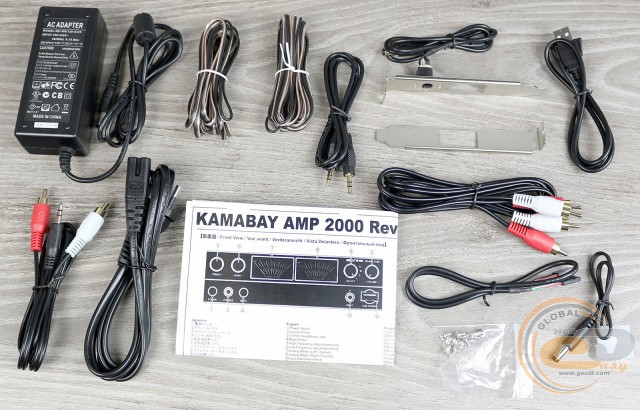 Delivery set of Scythe Kro Craft Speaker Rev.B includes only two two-core cables with length of 292 cm each. The set of accessories includes:
the power supply (12 V, 3 A) with a network cable length of 160 cm;
signal cable 2 RCA ↔ 2 RCA length of 160 cm;
signal cable 3.5 mm 2 ↔ RCA length of 160 cm;
signal cable 3.5 mm ↔ 3,5 mm;
two two-core cables to connect the speakers to each other in length 292 cm each;
adapter to power amplifier for 4-pin Molex (PATA);
USB-cable (4-pin ↔ 5-pin);
USB-cable (5-pin ↔ USB Type-A);
rear panel plug with connector for mains power to the extension;
the back panel plug with a slot for wiring;
set of screws;
manual.
Design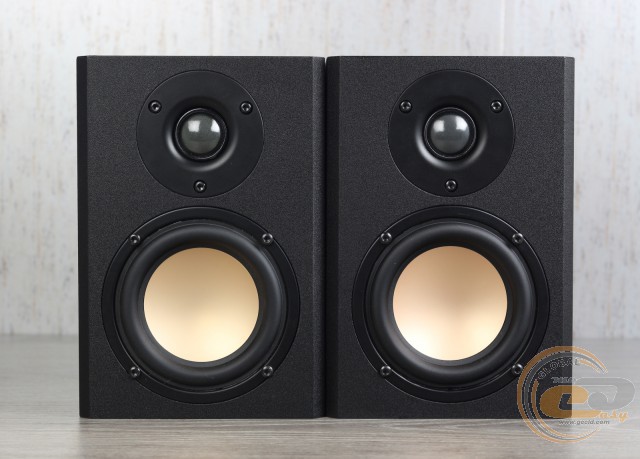 The speakers Scythe SCBKS-1100 have classic design. The case of speakers is made of MDF and covered with black vinyl film. The use of this material must have a good impact on the quality of the sound, because it is quite inert and absorbs sound waves.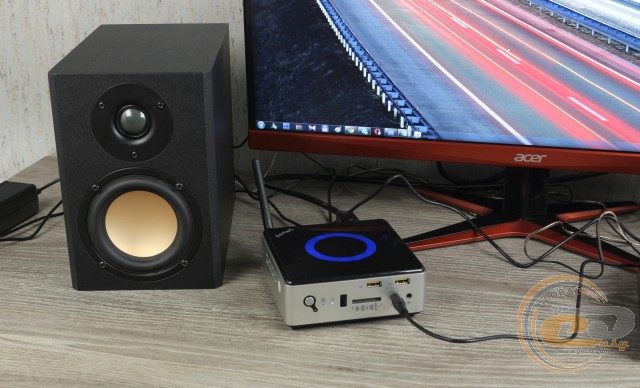 In terms of shape the speakers Scythe Kro Craft Speaker Rev.B are extended upwards. Large woofer is placed in the bottom of the front panel. Concave metal diffuser with diameter of 100 mm is attached to the suspension of a soft rubber material that provides sufficient freedom of travel. Soft plastic tweeter is placed on the top.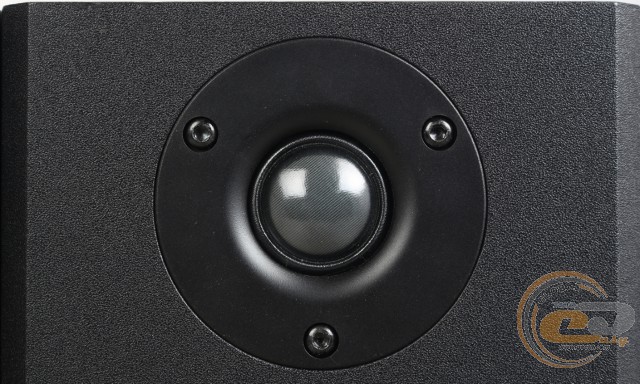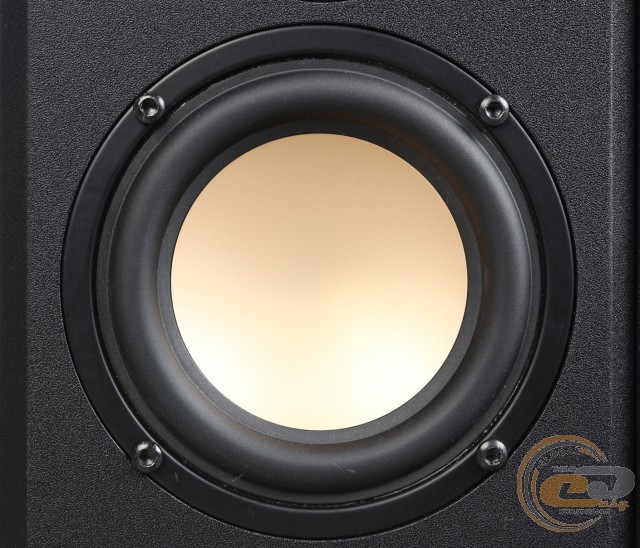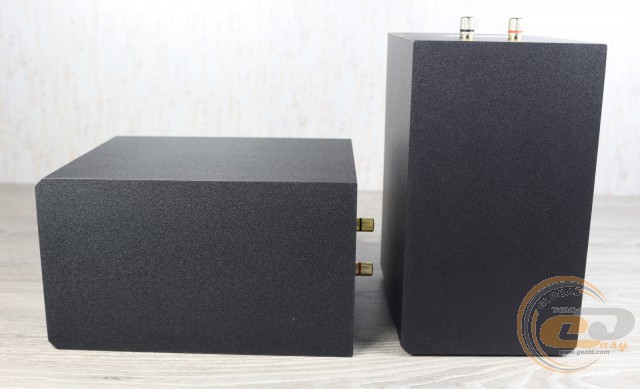 External examination of product revealed no defects found in other products in this price range. That is defective seams or glue stains were not found. Unfortunately, the speakers don't have rubber legs for mounting on a work surface. On a large scale, this is not the worst thing that you can find.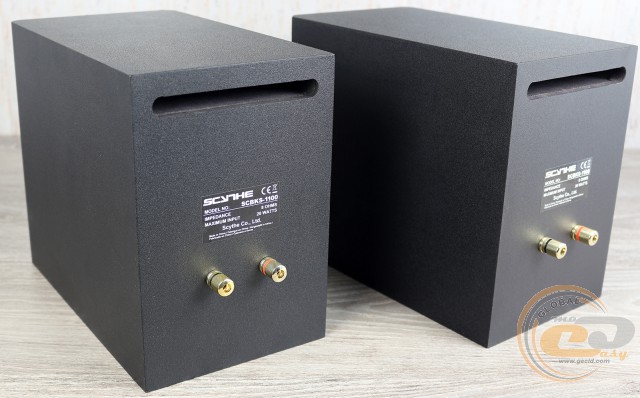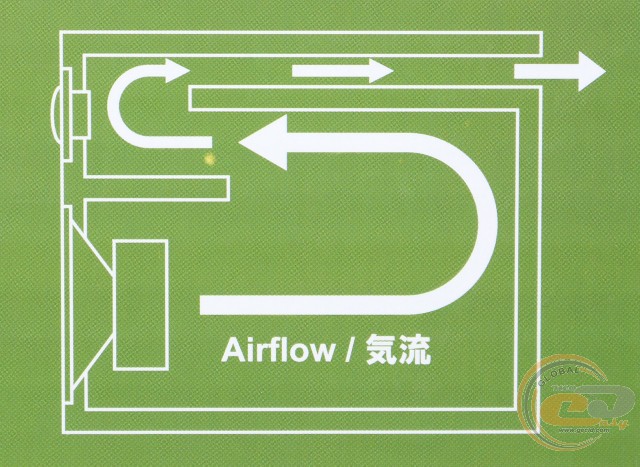 Phase inverter in the form of slots is located at the top rear of the case. For more effective neutralization of noise the housing has an additional partition. Rear placement of phase inverter does not allow to put the speakers close to the wall, which can cause some discomfort when placing them on the table. To be clear it is possible but, but in this case you will have some distortion of bass. On the other hand, if it was placed in the front, it would increase the vertical dimensions.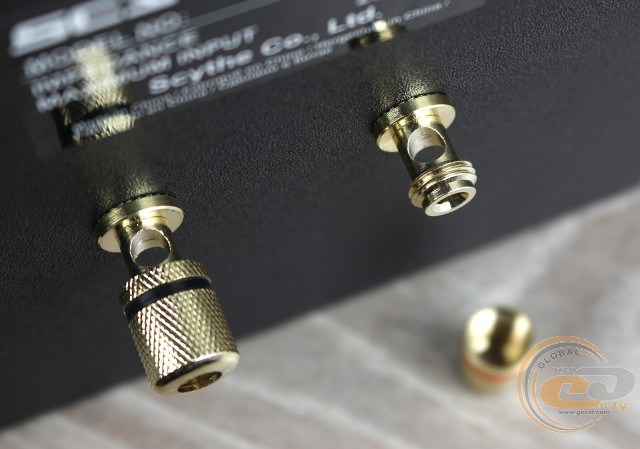 Input signal is realized via gold-plated screw terminals, where you can tie a fairly thick wire. The set of Scythe Kro Craft Speaker Rev.B contains wire with a thin cross section, so foe higher quality of sound it is recommended to buy thicker cables.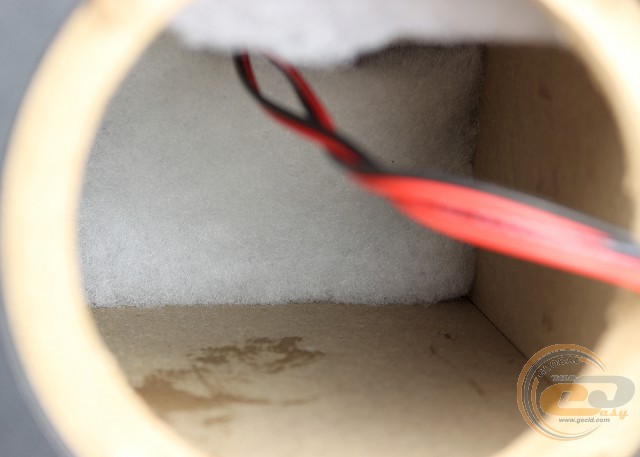 The internal structure is organized on a high level. The dampers are made of polyester, which is a good sound absorber.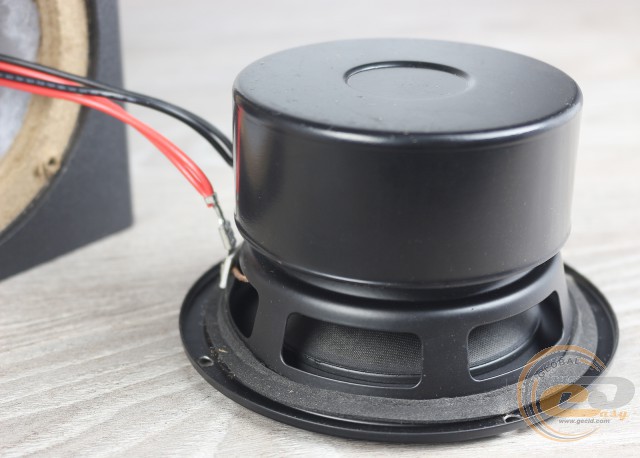 A significant innovation in the design of Scythe Kro Craft Speaker Rev.B is increased magnet woofer with diameter of 8.4 mm that improves the playback medium and low frequencies.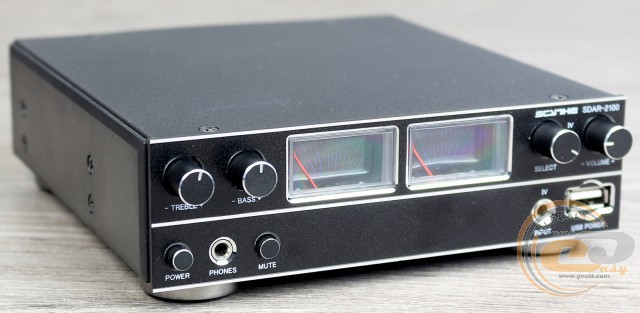 Digital amplifier Scythe Kama Bay AMP 2000 Rev.B (SDAR-2100) on the chip Yamaha YDA138 at relatively high performance has a rather low level of power consumption.

The rear panel has three input RCA-jacks and one 3.5 mm mini-jack on the front. In addition, the rear panel contains the selector input/output that can be used to switch the analog meter on the incoming or outgoing signal. Also, the device is equipped with one USB-port on the front side, designed for charging mobile devices, or data transfer. Rear USB port is connected to the motherboard via a cable from the package.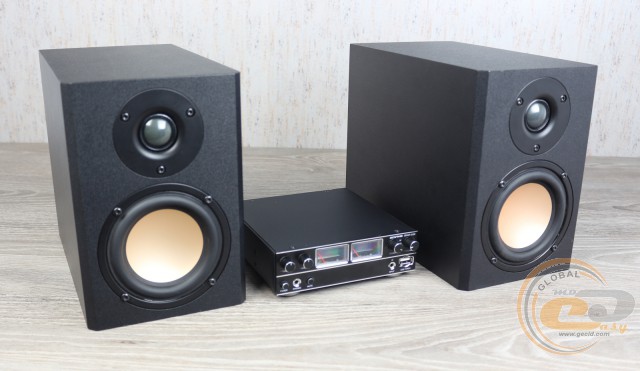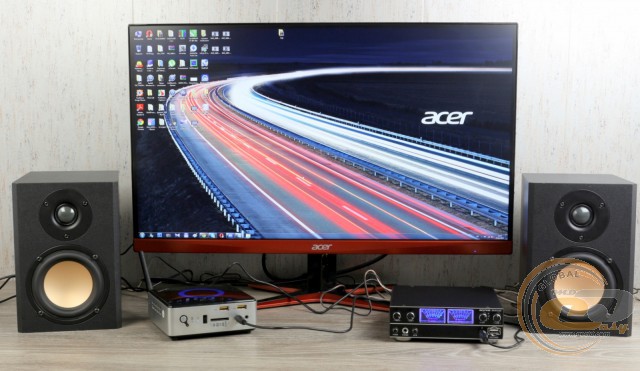 Amplifier Scythe Kama Bay AMP 2000 Rev.B (SDAR-2100) can be put on the table next to the speakers (there are legs for a secure fit), or mounted in a 5.25-inch bay of system unit.
The low frequency filter is represented by one non-polar film capacitors. This is good news for music lovers who can fix the smallest noise and harmonic distortion of sound section. In terms of characteristics affecting the clarity, non-polar film capacitors are superior of electrolytic.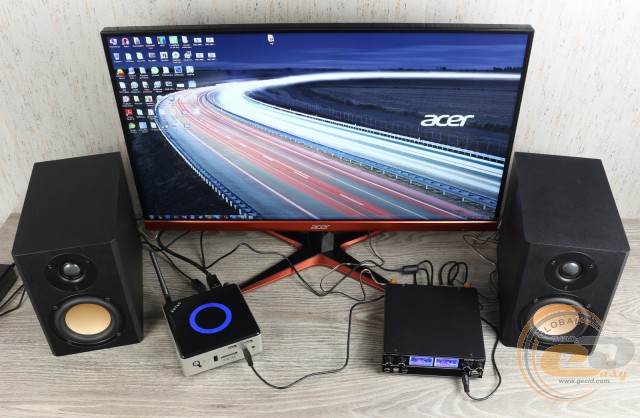 Социальные комментарии Cackle