LUXA2 TX-P1 Wireless Charging Power Bank: review and testing
Despite the outstanding performance and the widespread introduction of advanced technologies, the main and perhaps the most unpleasant aspect of modern mobile devices is their low rate of battery life. It's hard to find a user who didn't face with a suddenly discharged smartphone or digital camera battery, which is not allowed to capture any important event.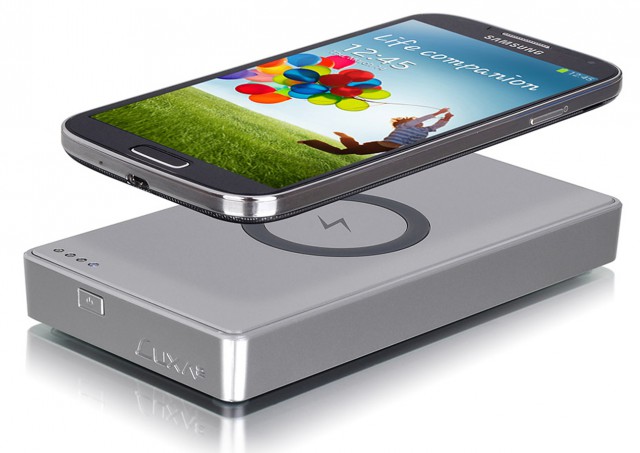 In this review we will look at a fairly simple and very convenient solution to the above problem in the face of compact charger LUXA2 TX-P1. Due to an integrated accumulator and support for Qi wireless standard, it can significantly extend the battery life of almost any mobile gadget.
The specs:
Producer and model

LUXA2 TX-P1

Type

Wireless Charging Power Bank

Input supply parameters

Type

Constant

Voltage, V

5

Max current strength, А

1

Output supply parameters

Type

Constant

Voltage, V

5

Max current strength, А

1

Supported devices

Smartphones, tablets, digital cameras, game pads

Built-in battery

Lithium-ion cell

Capacity, mАh

5000

Charging time, h

6

Interfaces

1 x USB
1 x micro-USB

Quantity of recharge cycles

500

Additional features

LED display, wireless charging of Qi-compatible devices

Case material

Plastic, silicon

Color

Silver

Dimensions, mm

137 х 72 х 17

Weight, g

215

Warranty, years

2

Producer website
Package and content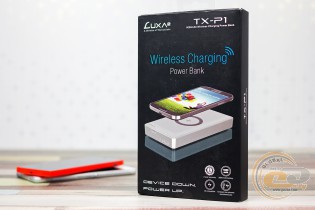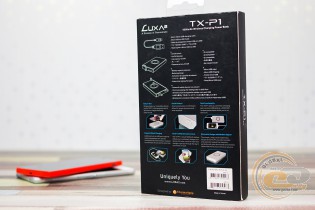 Charger LUXA2 TX-P1 comes in a small, but quite informative box. It is made of high quality medium density cardboard and features an attractive graphic printing. Here you can find all the necessary technical information about the gadget, as well as get acquainted with his appearance due to photos.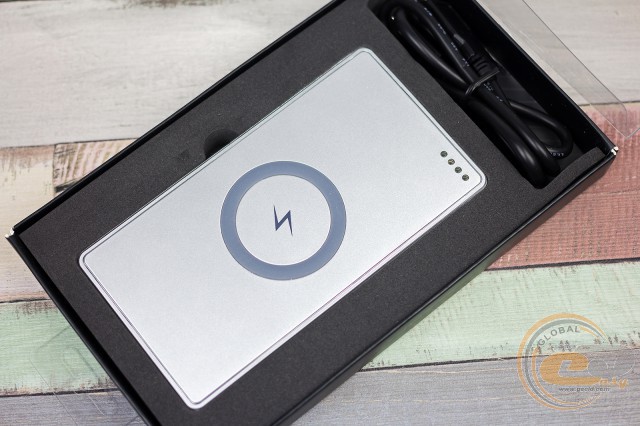 The box is filled with soft foam, which allows to reliably protect the device during transportation.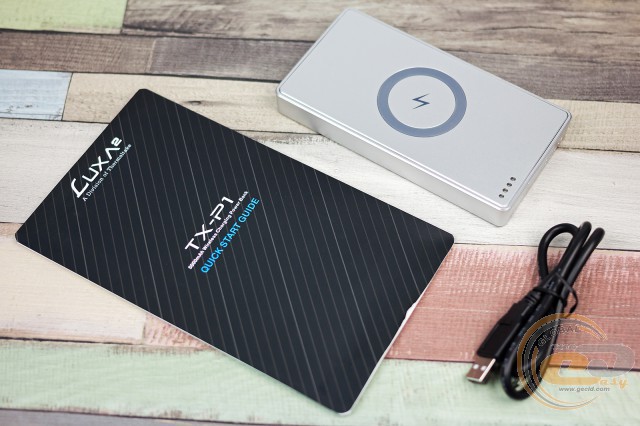 Package LUXA2 TX-P1 contains only the most essential set of elements: USB-cable and quick start guide.
Appearance and design features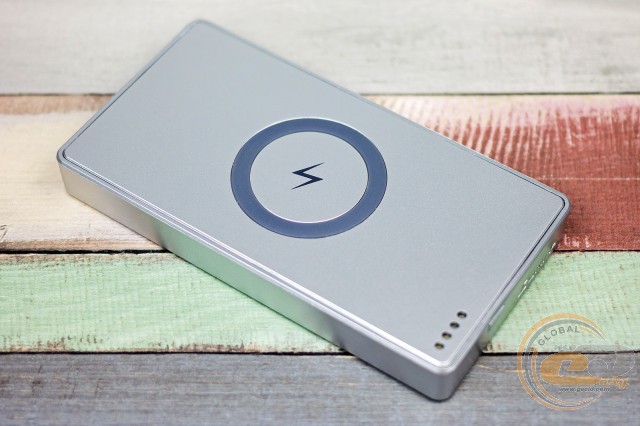 The device has a stylish and rather attractive appearance. Due to the classic rectangular shape, smooth rounded edges and conveniently choose colors (silver color is associated with the high-tech), it blends well with most modern gadgets.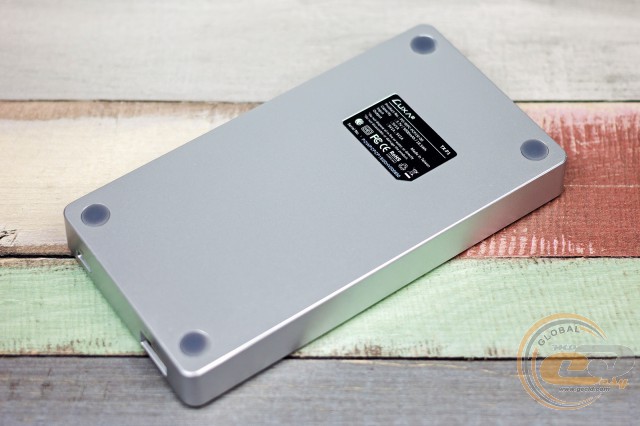 Like other similar solutions on the market, charging LUXA2 TX-P1 has compact dimensions (137 x 72 x 17 mm) and lightweight (215 g), which affects its excellent handling properties. The unit is equally easy to fit in a jacket pocket and woman's compact bags. In addition charging sidewalls have a slightly sloping trapezoidal profile (they are slightly tapered from the top to the bottom), which significantly facilitates the grip when you need to lift or move the unit.
The case of LUXA2 TX-P1 can be divided into two components: a solid base in the form of a small rectangular tray with all the technical part, and a small flat cap, which contains several important functional elements. The last one is tightly fixed to the base through a series of latches located on the perimeter.
Both of the above items (base and cap) are made of high-quality matte plastic, which is characterized by the pleasant tactile properties, and also copes well with fingerprints. In addition, the material has a good resistance to wear.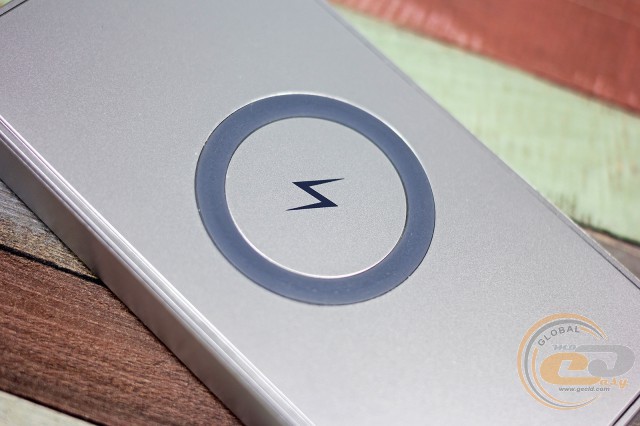 The front side of the LUXA2 TX-P1 contains a small silicone ring. It has a dense texture and provides good contact with the rechargeable device. Under it we found an induction coil, which is directly involved in the wireless charging. It is enough to put Qi-compatible smartphone or tablet on the device and press the power button.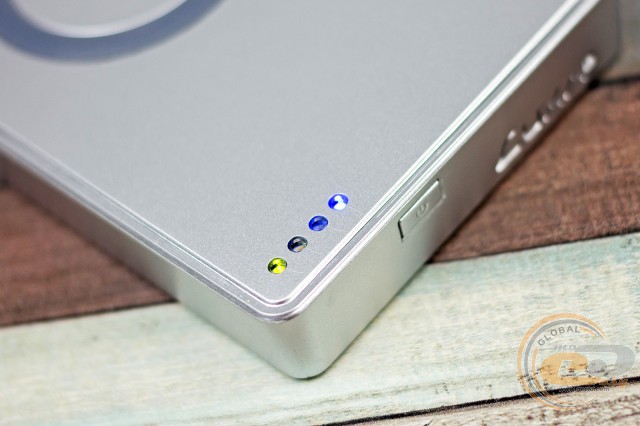 Four LED indicators are on the right side of the silicone ring. They inform the user about the status and mode of operation: green means that accessory is activated and ready for use; orange - built-in battery needs to be recharged; red - low battery level (less than 30%); blue - enabled wireless charging.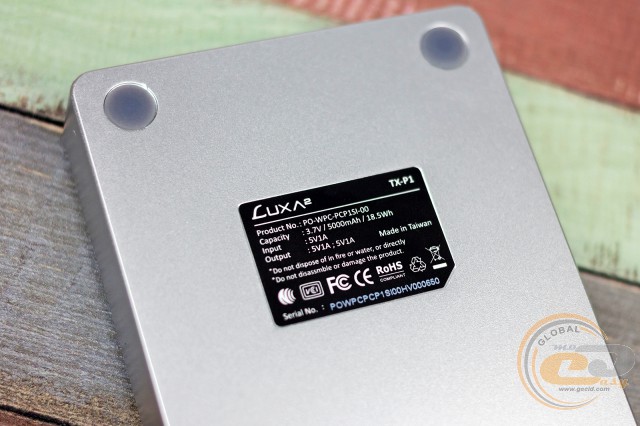 Four small plastic legs and a small sticker with the traditional technical information (full name of the model, serial number, country of manufacture, the key parameters, etc.) are on the bottom side.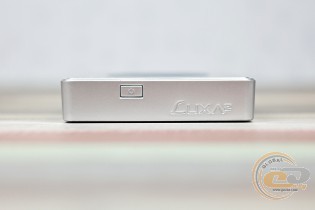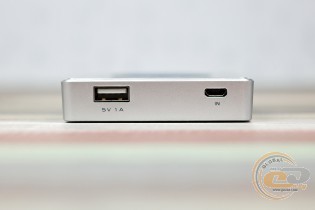 Top side is taken by charging start button and engraved producer's logo, while the bottom contains two ports (USB, micro-USB) for charging the external devices and the mobile built-in battery respectively.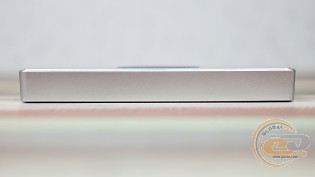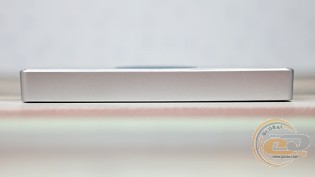 As for the left and right sidewalls of the gadget, then they are free of any functional elements, connectors or ports.
Build quality of LUXA2 TX-P1 does not cause substantial claims. The body parts are assembled tightly without apparent backlashes or gaps. Rigidity resists moderate pressure and attempts to twist. The only unpleasant moment can be considered as characteristic creaking in one corner of the case. However, it occurs only at sufficiently strong squeezing and doesn't cause any significant discomfort. In addition, this design feature could be a drawback of our test sample it, but not for serial copies.
Социальные комментарии Cackle