Memory card Silicon Power microSDHC Superior USH-1 (U3) (32 GB): review and testing
Every year we are seeing a gradual increase in the quality of multimedia content. More recently, a video in Full HD was a standard, but the resolution of cameras was within 8 megapixel. Now popular are 4K Ultra HD and 20-megapixel sensors in smartphones. It is logical that with the increasing quality, requirements are growing to the volume and speed of the memory card. To satisfy these requirements, a solution High-Speed Class 3 (UHS-I (U3)) was developed, which provides a minimum write speed of 30 MB/s.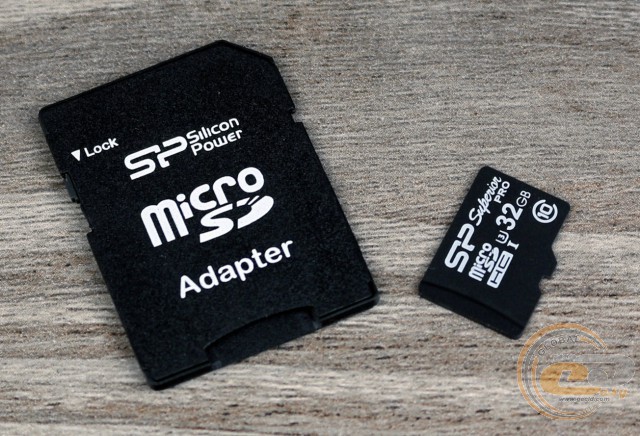 As you might guess, in this review we will describe such memory card, namely Silicon Power microSDHC Superior USH-1 (U3) which has a very high read and write speed. Let's take a look at its specifications.
The specs:
Producer and model

Silicon Power microSDHC Superior USH-1 (U3)

(under testing 32 GB option)

Form-factor

microSDHC

Speed class

UHS Speed Class 3 (U3)

Stated read/write speed, MB/s

90 / 45

Capacity, GB

64 (SP064GBSTHDU3V10SP)

32 (SP032GBSTHDU3V10SP)
16 (SP016GBSTHDU3V10SP)

Operating temperature range, °C

0…+70

Storage temperature range, °C

-40…+85

Producer's warranty

Life assurance

Producer's website
Tested novelty is available in three different versions of capacity, two of which are microSDHC (16 and 32 GB), and one is 64 GB microSDXC. Another interesting detail is the fact that on the product page the manufacturer claims the write speed up to 80 MB/s, whereas on the package we can see the value of 45 MB/s.
Design and package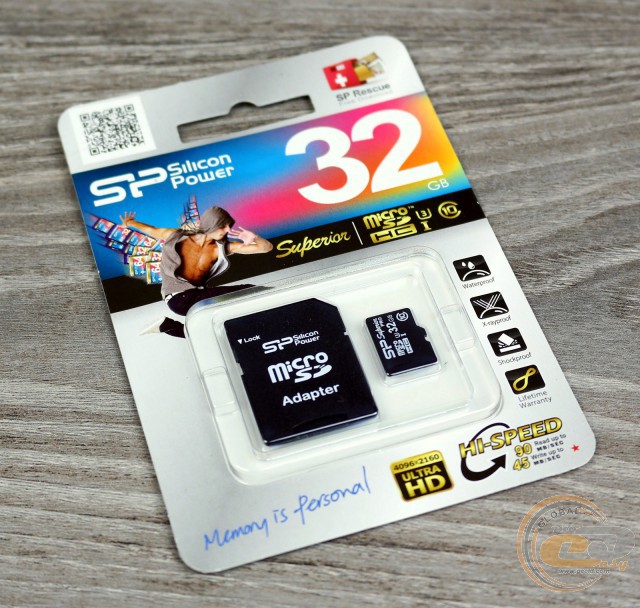 The memory card is supplied in the traditional disposable blister pack, which allows to evaluate the appearance of the product before buying. The front side of the package contains the name of the manufacturer, model, and memory storage. In addition here is an indication about the increased protection Silicon Power microSDHC Superior USH-1 (U3) from moisture, dust, shocks and a lifetime warranty. In the lower right corner you can find the above-mentioned high read and write characteristics 90 and 45 MB/s respectively.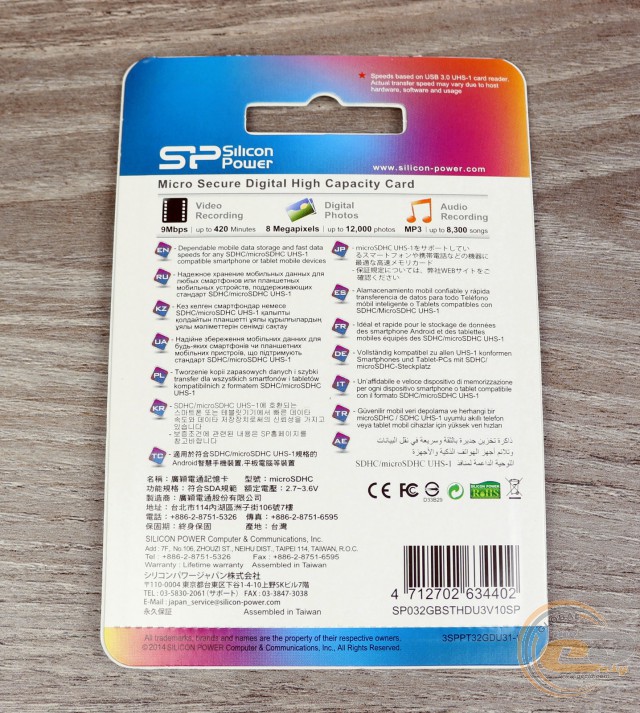 The reverse side of the package has a small advertising description in several languages and an estimated amount of different content that can fit on a memory card:
| | | | |
| --- | --- | --- | --- |
| Data type | Video | Photo | Audio |
| Characteristics | Bit rate 9 MB/s | 8 МP | MP3 |
| Capacity | 420 min | 12 000 photos | 8 300 songs |
Design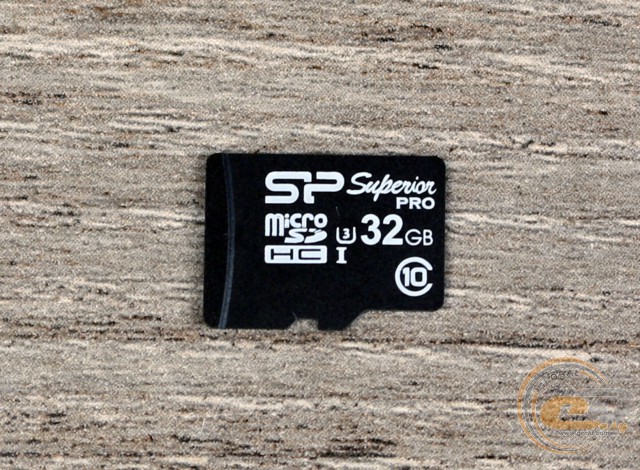 Model Silicon Power microSDHC Superior USH-1 (U3) is made of black plastic. Dimensions are absolutely standard and fully comply with the format microSD (15 x 11 x 1 mm). The front side of the device has a name of the product, its scope, as well as compliance with standard Ultra High-Speed Class 3 (UHS-1 (U3)).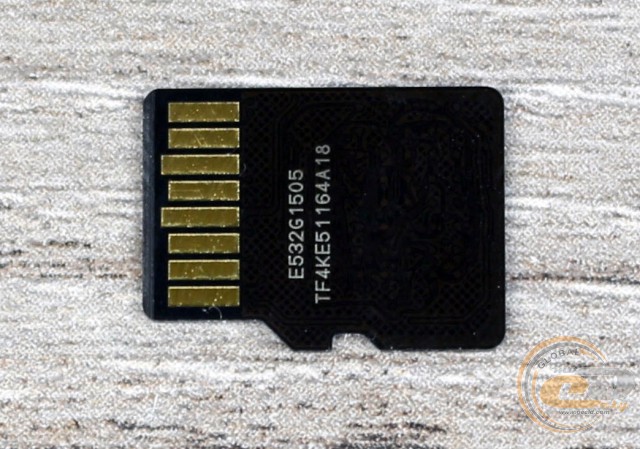 The reverse side contains eight standard pads and labeling.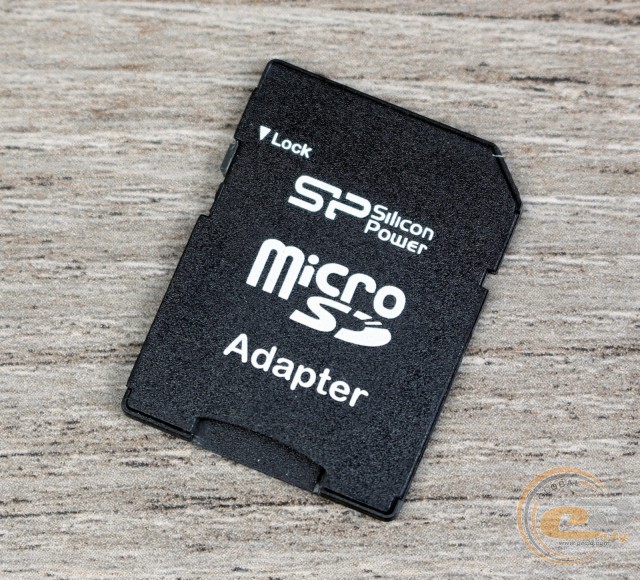 Do note the presence of adapter from a microSD to SD, which is still widespread in the photographic and video equipment.
File system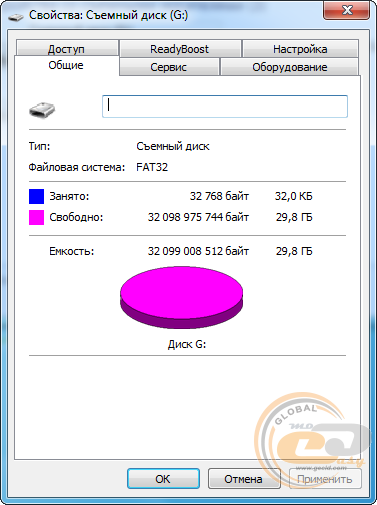 By default, the memory card is formatted in system FAT32, which is characterized by restrictions on the maximum size of the file (4GB). Moreover, its effective capacity is 29.8 GB. Lack of space to the declared capacity is due to the decimal unit conversion, which is a common marketing ploy of all manufacturers.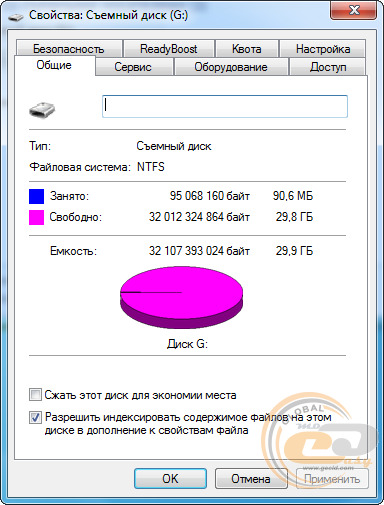 After formatting the memory card into the file system NTFS, 90.6 MB is reserved for its needs, and the available space gets even smaller. However, in connection with the above restriction in the file system FAT32, it is more logical to use the device of 32 GB for NTFS or exFAT, which are devoid of such shortcomings.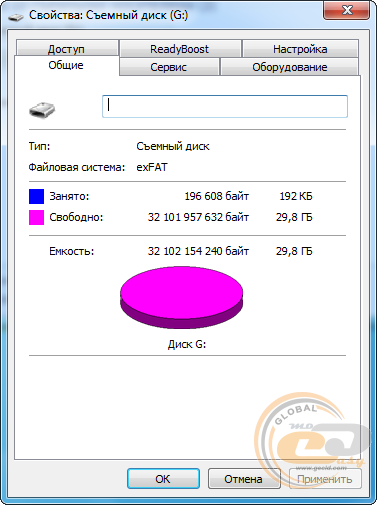 Социальные комментарии Cackle