Transcend SDXC UHS-I U3 (TS256GSDU3) with capacity of 256 GB: review and testing
In this review we will examine the flagship memory card produced by company Transcend. The new product is realized in SD format, which corresponds to the maximum efficient standard Ultra High Speed Class 3 (UHS-I (U3)). It provides a minimum write speed at a level of 30 MB/s.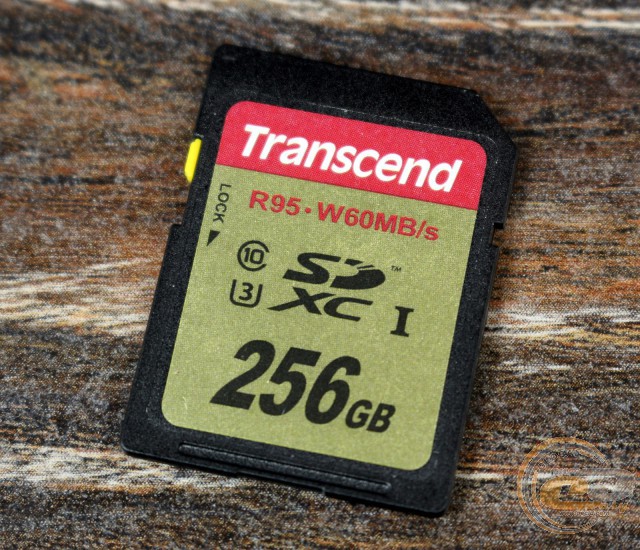 In fact, Transcend SDXC UHS-I U3 (TS256GSDU3) features higher claimed speeds, namely read 95 MB/s and write 60 MB/s, together a large volume makes the card an excellent choice for professional and amateur video in 4K format Ultra HD. Also it is important to note a nice bonus in the form of a lifetime warranty, which indirectly confirms the high quality of the drive.
Let's take a look at the detailed characteristics:
Producer and model

Transcend SDXC UHS-I U3

(TS256GSDU3)

Form-factor

SD

Speed class

UHS Speed Class 3 (U3)

Claimed speed of sequential read/write, MB/s

95 / 60

Capacity options, GB

256 (TS256GSDU3)

128 (TS128GSDU3)

64 (TS64GSDU3)

Operating temperature range, °C

-25…+85

Working voltage, V

2,7 – 3,6

Support for ECC-correction

Yes

Manufacturer's warranty

Lifetime

Longevity, connection/ disconnection cycles

10 000

Dimensions, mm

32 х 24 х 2,1

Weight, g

2

Producer website
Tested new product is available in three versions, which differ only in capacity (64, 128 or 256 GB).
Appearance and package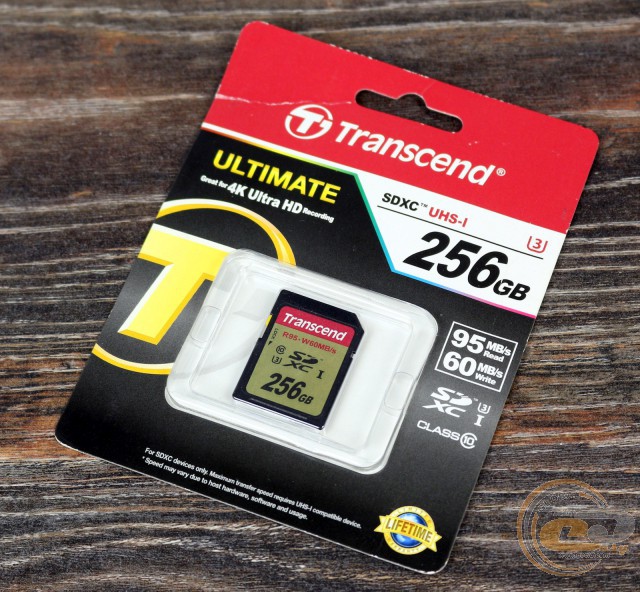 The memory card is shipped in the traditional blister packaging, which allows to evaluate the appearance of the product before buying. The front side contains an indication about the manufacturer, model, and memory capacity. Also here is information about lifetime warranty. The serial read and write is 95 and 60 MB/s respectively. If your device does not support the specification of the UHS-I (U3), the card will operate in accordance with the class of 10 high-speed performance, as evidenced by the inscription "Class 10".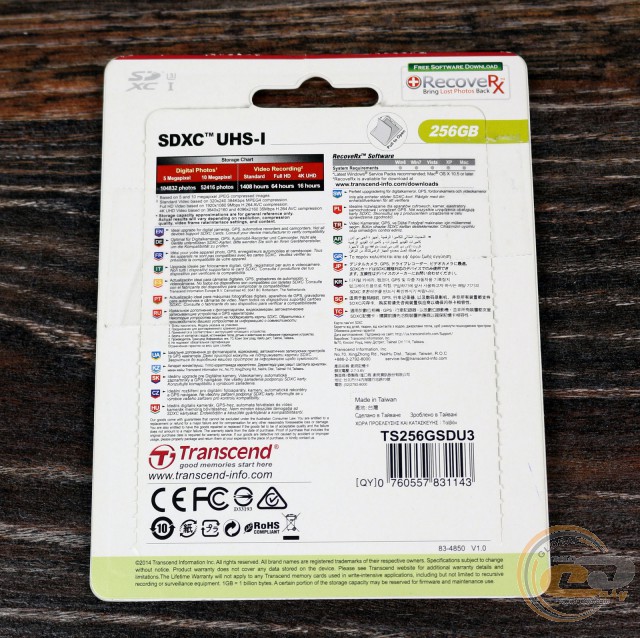 On the reverse side you can find a short description of the product advertising in several languages. There is mention about the possibility of downloading the firmware application RecoveRx, designed to recover lost or mistakenly deleted files, format drives and block access to its contents with a password.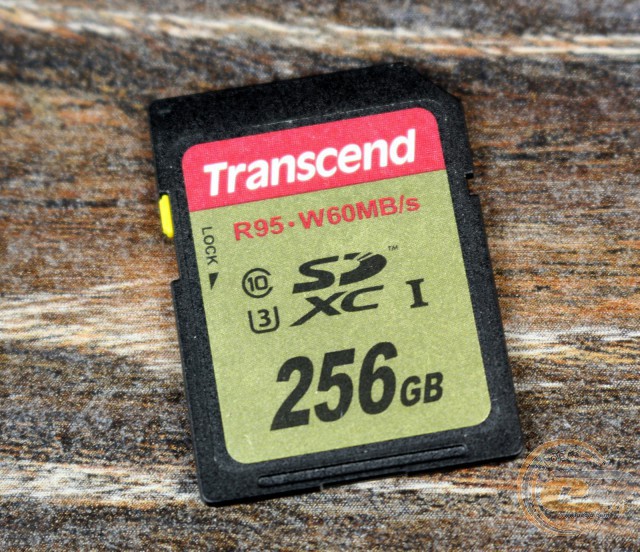 Transcend TS256GSDU3 is made of the usual black plastic. Its dimensions are absolutely standard and fully comply with the format of SD (32 x 24 x 2,1 mm). The front side features label with the name of the device, its scope, compliance with Ultra High Speed Class 3 (UHS-I (U3)) and sequential read and write speed.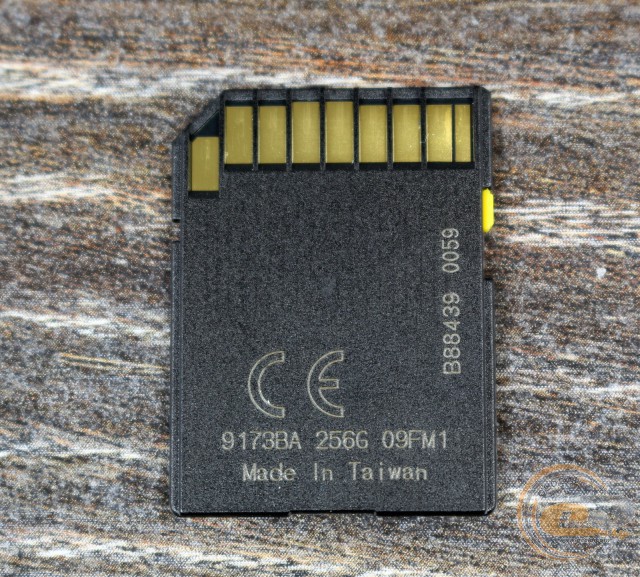 The reverse side contains the standard pads, marking and an indication of manufacturing country (Taiwan).
File system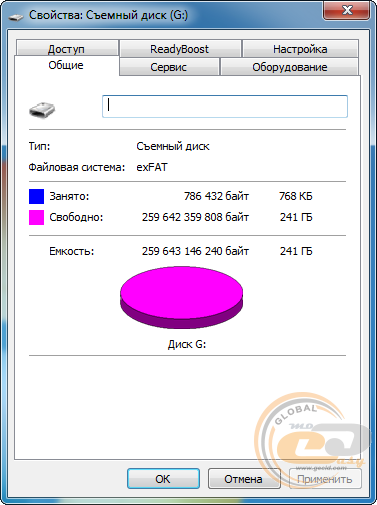 By default, the memory card has a file system exFAT. Moreover, its effective capacity is 259 GB.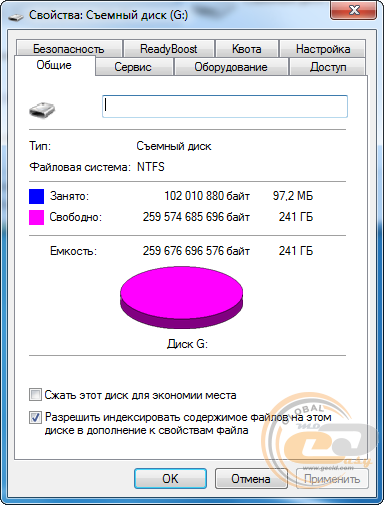 After formatted to NTFS 102 MB are reserved for its needs, so the available space is slightly smaller.
Социальные комментарии Cackle