Hybrid drive WD Black2 (WD1001X06XDTL) with capacity of 120 GB SSD + 1 ТB HDD: review and testing
Hybrid drives are the devices that combine standard HDD with high capacity and much less capacious SSD, which plays the role of the cache. They are well-known in our market, but due to a number of restrictions in terms of fast memory and the principle of its use they did not gain wide customers attention.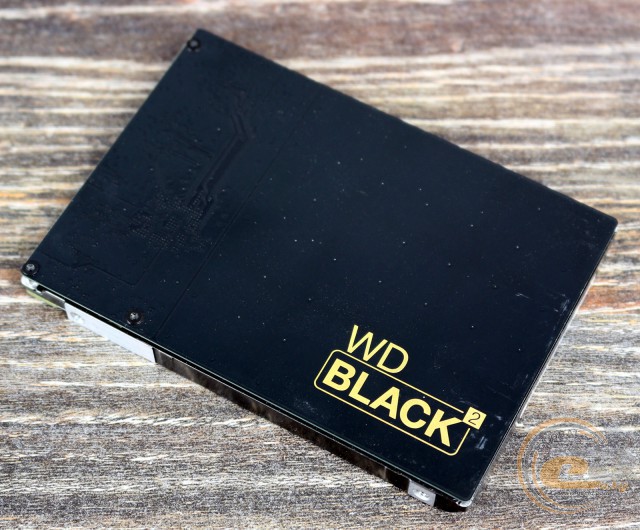 In this review we will describe the hybrid drive WD Black2 (WD1001X06XDTL) which is an improved type of conventional hybrid drive. In fact, we have two storage devices, combined in one package of size 2.5 inches. Traditional HDD-drive of laptop type is added by PCB of SSD-drive.
Let's take a look at features of this new product. The specification of hybrid drive WD Black2:
Producer and model

WD Black2 (WD1001X06XDTL)

Form-factor, in

2,5

Interface

SATA 6 Gb/s

Capacity, TB

0,12 + 1

Applied controller of SSD-component

JMicron JMF667H

HDD-drive spindle rotation speed, rpm

5400

Peak rate of linear reading, MB/s

350

Peak rate of linear writing, MB/s

140

Power consumption, W

Idle

0,9

Read and write

1,8

Noise level on idle, dBA

20

Noise level on search mode, dBA

21

Shock resistance in active status, G

300

Shock resistance in inactive status, G

1000

Dimensions, mm

100,30 х 69,85 х 9,50

Weight, g

125

Warranty, years

5

Colors

Black

Producer website
Drive WD Black2 is available only in one modification (WD1001X06XDTL) and one color (black).
Package and content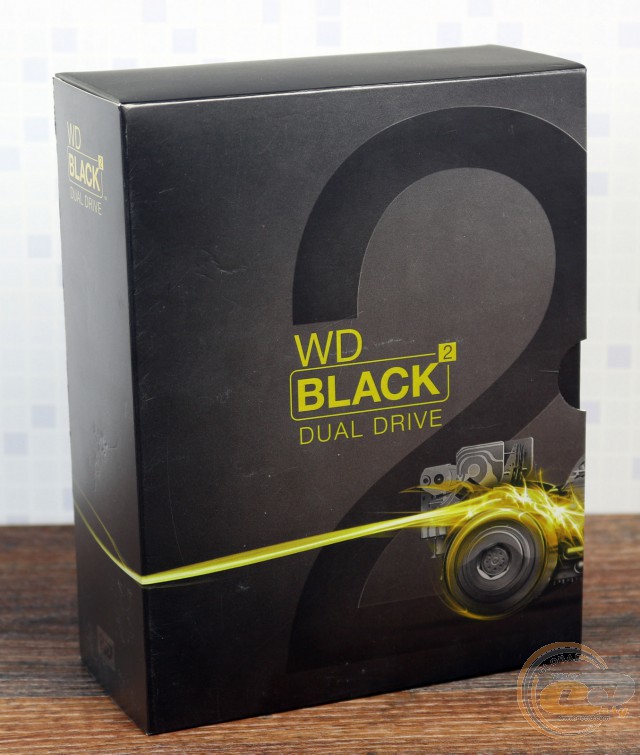 The product is shipped in a compact cardboard box decorated in restrained style with dark shades. The central element of the front side is the product name.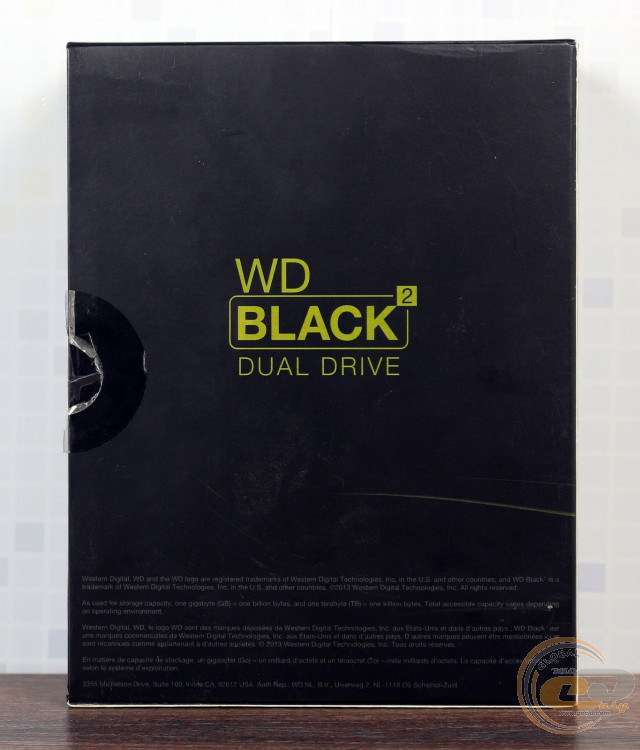 The reverse side is also quite concise and does not provide much useful information.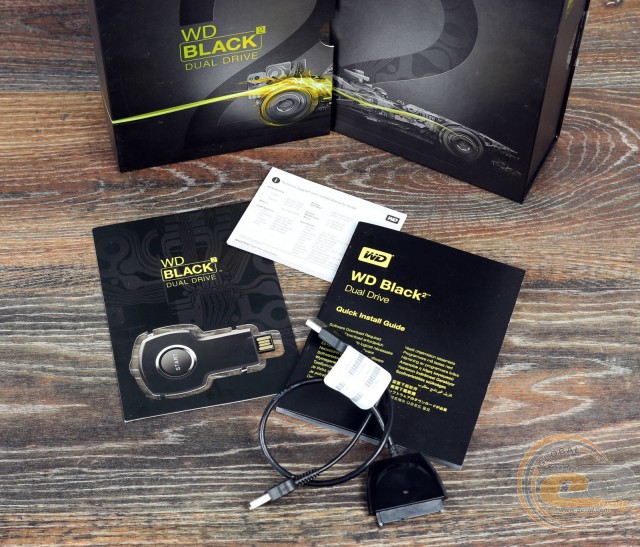 The delivery set includes SATA↔USB 3.0 adapter and USB flash drive contains the script that automatically runs the official page for downloading drivers. USB flash drive is not detected by the system, so it is impossible to use it to store the information.
Design and features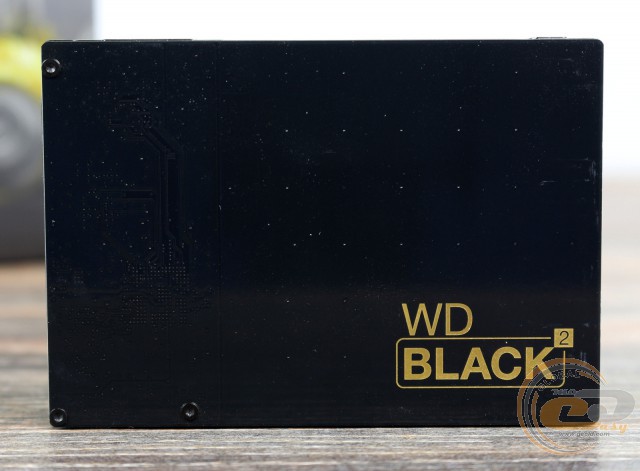 The drive is made in the traditional 2.5-inch format and looks like a standard SSD-drive. As you can see, the front side contains only the name of the device.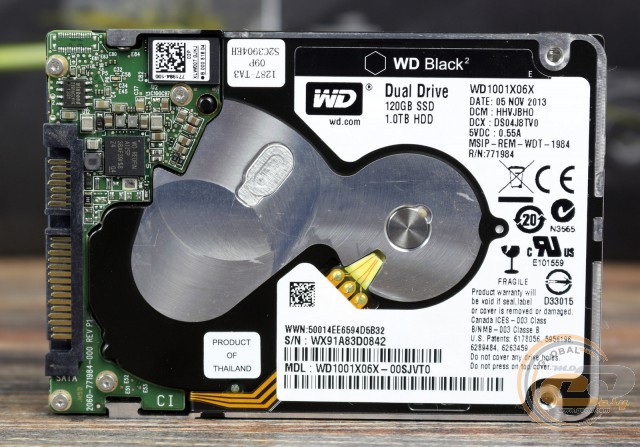 Turning the novelty it becomes clear that this is a hybrid device. Here is a sticker with basic information about the device. In particular, the name (WD1001X06X), belonging to the lineup WD Black2, capacity of device (120 GB) and HDD-component (1 TB). Additionally you can see the date of manufacturing, its maximum power consumption through +5V line and a considerable list of received certificates. The product is produced in Thailand.

Looking at the low sidewall of WD Black2, you may notice not only the connector SATA 6 Gb/s, but also the fact that the device consists of two parts, and the top cover is not a part of the body.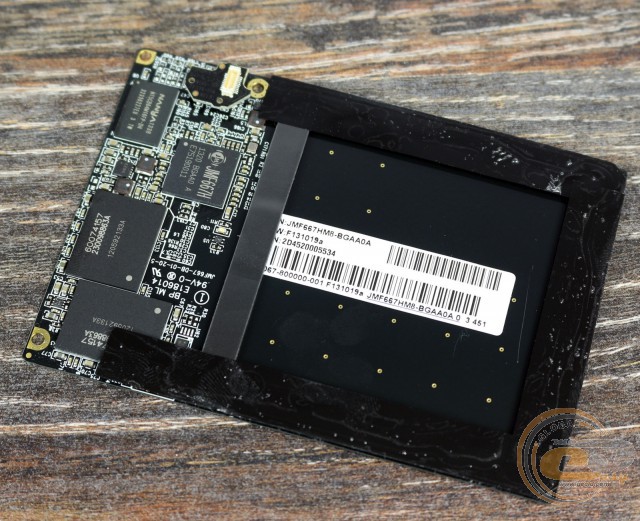 In fact, this is a printed circuit board, covered on one side with a thick layer of black varnish and on the other it has a flash memory chip, controller and RAM chip.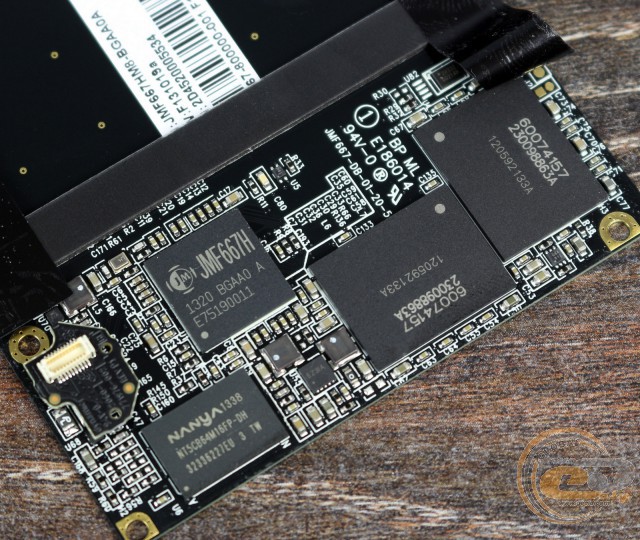 The controller is provided by a chip JMicron JMF667H. It works in tandem with the bank RAM Nanya NT5CB64M16FP of standard DDR3-1600 with capacity of 1 GB. As for the flash memory chips, in this case we have two 20-nm chips MLC NAND labeled "60074157".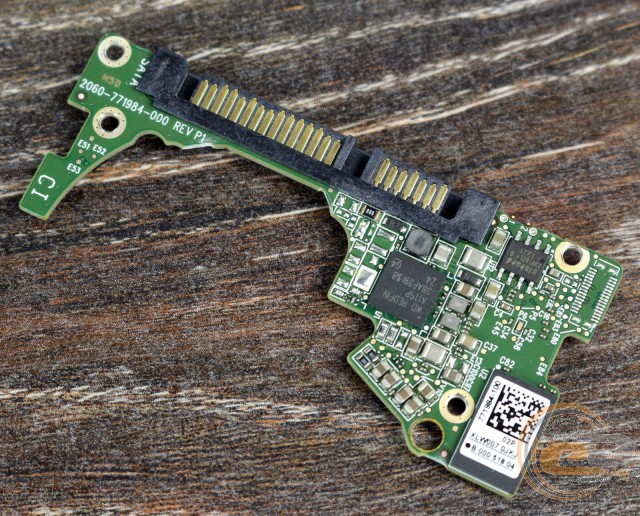 The other board has wired controller of HDD-drive WD REDFIN and multiplier of ports Marvell 88SM9642, which provides the connection of two drives to one port of host-controller SATA.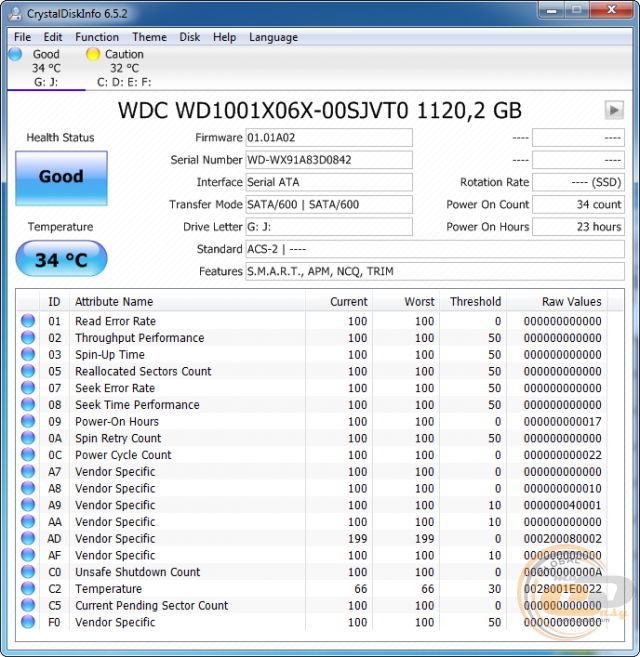 The temperature of the hard disk in the scanning process reached 40°C at an ambient temperature of 25°C. The novelty works reasonably quiet. Noise of head movement is visible in active use, but does not attract undue attention.
The drive is pre-formatted for NTFS file system. Its effective capacity is 1 TB for HDD-component and 120 GB or for the SSD.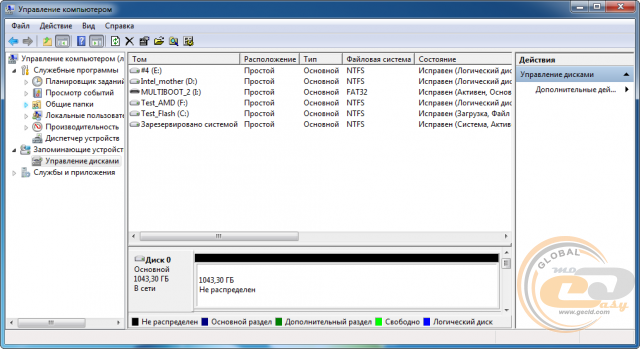 In case of driver absence only SSD-drive part is available. If you accidentally delete the items created for SSD and HDD, you will have one unallocated area.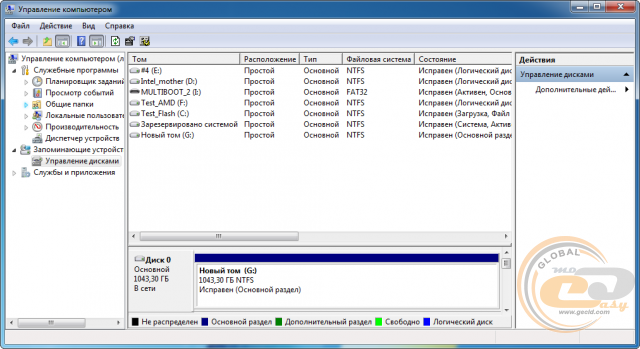 Also you can create a section consisting of SSD and HDD simultaneously. First of all you need to use SSD-disk and then HDD.

To restore the normal section it is enough to re-launch the driver installation. For SSD and HDD hare is a default limit on the number of available sections.
Социальные комментарии Cackle