Hard disk WD Red Pro (WD4001FFSX) with capacity of 4 TB: review and testing
Based on previous successes of lineup WD Red, designed for use in NAS-systems or in for RAID-arrays, in the summer of 2014 the company Western Digital has expanded its product range by lineup WD Red Pro, which includes a model for the storage medium and large scale with 8 - 16 compartments. The drives WD Red Pro use a unique technology WD NASware 3.0, providing an unmatched level of compatibility, stability, reliability and performance.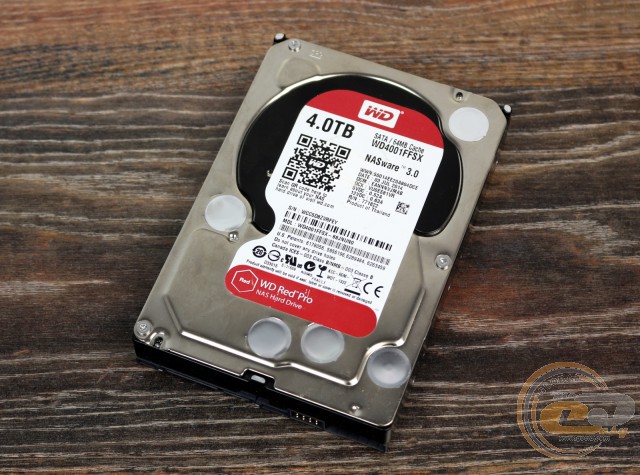 Unlike the lineup WD Red, model of the new series got extended five-year warranty, as well as a higher spindle rotation speed (7200 rpm). Recall that the series WD Red drives have a three-year warranty and the spindle rotation speed at 5400 rpm.
WD Red Pro lineup includes three HDD-drive with a different capacity: 2, 3, and 4 TB respectively. For testing we have the flagship version with a maximum capacity WD WD4001FFSX.
The specs:
Producer and model

WD Red Pro

(WD WD4001FFSX)

Form-factor, in

3,5

Interface

SATA 6 Gb/s

Capacity, TB

4 (WD4001FFSX)

3 (WD3001FFSX)

2 (WD2001FFSX)

Spindle rotation speed, rpm

7200

Cache memory, MB

64

The maximum data transfer rate from the cache memory into system Gb/s

6

Supported data transfer rate between the system and drive, MB/s

171

Noise level at idle, dBA

31

Noise level in the search mode, dBA

34

Power consumption, W

read/write

8,6

idle

6,5

waiting/sleep mode

0,6

Operation/storage temperature, °C

+5…+60 / -40…+70

Shock resistance in operating mode, G

during 2 ms at reading

65

during 2 ms at reading/writing

30

Shock resistance in disabled state (during 2 ms), G

300

Dimensions, mm

147 x 101,6 x 26,1

Weight, g

750

Limited producer's warranty, years

5

Producer website
Design
In contrast to the more affordable models of the company Western Digital, which are delivered in the antistatic bag, the flagship device of lineup WD Red Pro received a plastic bag, which protects device during transportation to the final customer.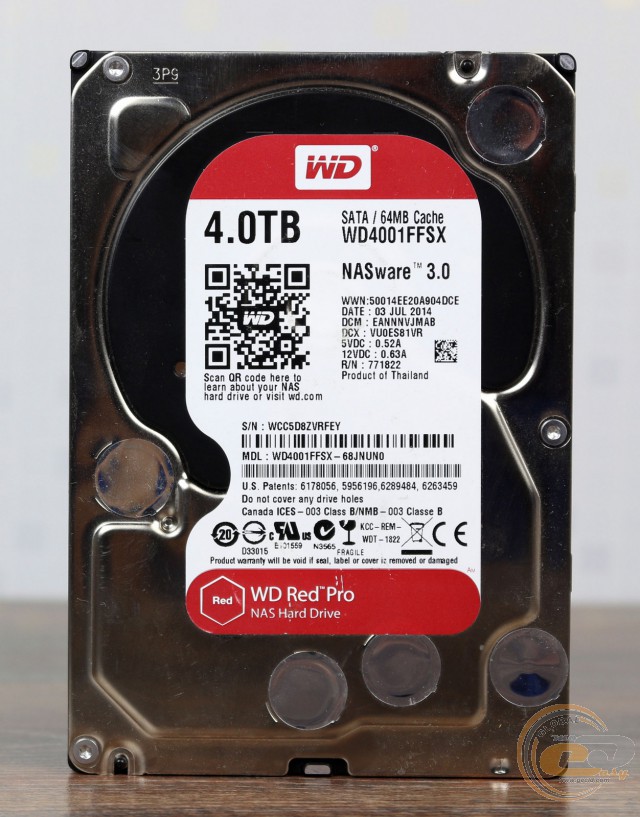 The front side of the hard drive is notable for the traditional label, which contains basic information about the device. In particular, the name (WD4001FFSX), belonging to the lineup WD Red Pro NAS and 64 MB of cache. Additionally, you can see the date of manufacturing, its maximum power at 12V and 5V lines, as well as a considerable list of received certificates. The drive is manufactured in Thailand.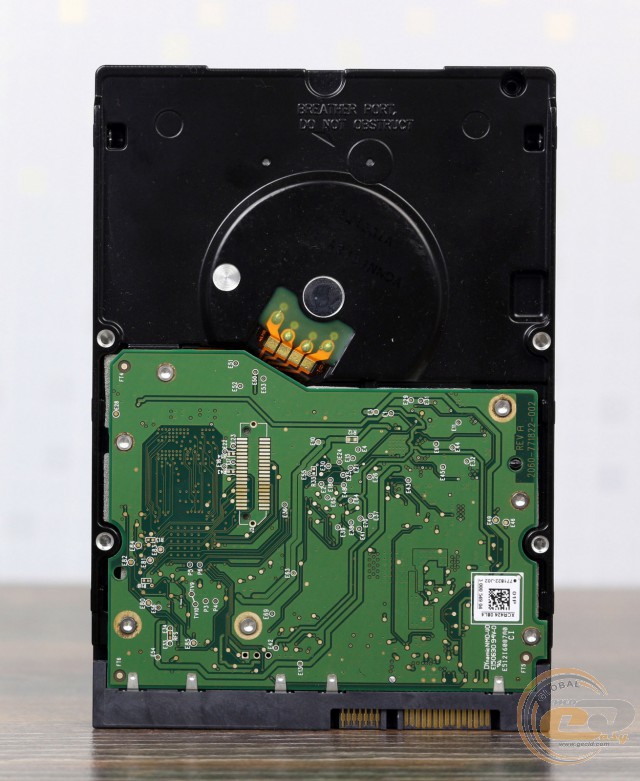 The reverse has a control board with a sticker in the form of QR-code and service information.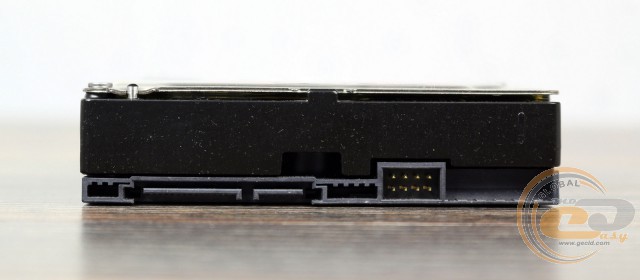 The lower sidewall WD WD4001FFSX contains connector SATA 6 Gb/s and 8-pin jumper, which allows you to adjust modes by closing various contacts.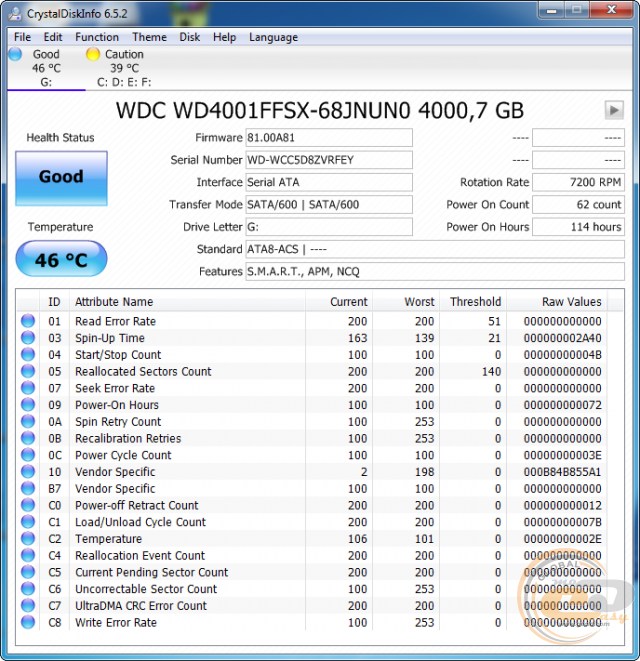 CrystalDiskInfo 6.5.2 utility confirms the stated spindle rotation speed of the drive at 7200 rpm. Also note the support of some useful technologies:
NCQ (native command queuing) - command queuing, which allows to optimize the productivity of storage;
S.M.A.R.T. (Self-monitoring, analysis and reporting technology) - a monitoring system that monitors the state of the drive, making possible to predict the time of its failure.
Temperature of WD WD4001FFSX during scanning was 46°C at an ambient temperature of 27°C. The product operates quietly: noise of head movement is visible, but does not attract attention.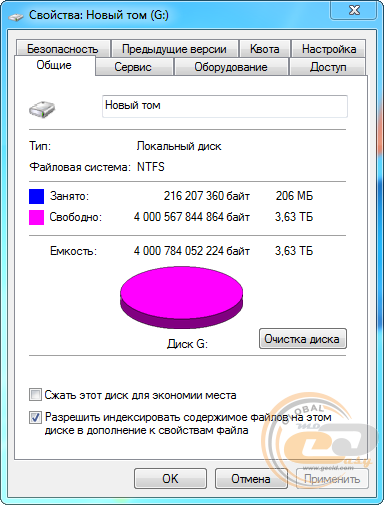 The drive comes pre-formatted for NTFS. Moreover, its effective capacity is 4 TB.
Социальные комментарии Cackle