---
Smartphone Lenovo S60: review and testing
Just few years ago we have met the technology expansion, when the company Lenovo entered the mobile phone market. Due to a very reasonable price policy and constant introduction of advanced technologies it could to gain loyal fans around the world and make tangible nervous most famous competitors.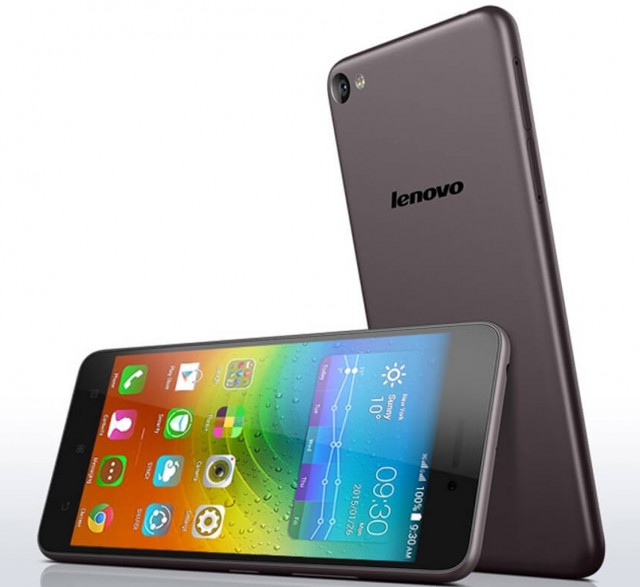 This article will be focused on a stylish and multifunctional smartphone Lenovo S60, which, thanks to attractive design, modern hardware platform and more than adequate cost is a perfect solution for a fairly wide audience of users. But let's begin our review with a review of the specifications.
Read the full review >>>
---
Smartphone GIGABYTE GSMART Rome RX: review and testing
Despite the huge advertising budgets and very productive marketeers, not every user is willing to pay a significant amount of money for the advertised brand or invest in a completely uncalled range of options. Often, for such a category of people the main criteria for selection of new mobile devices are reasonable price and practicality that cover all of the advanced functionality.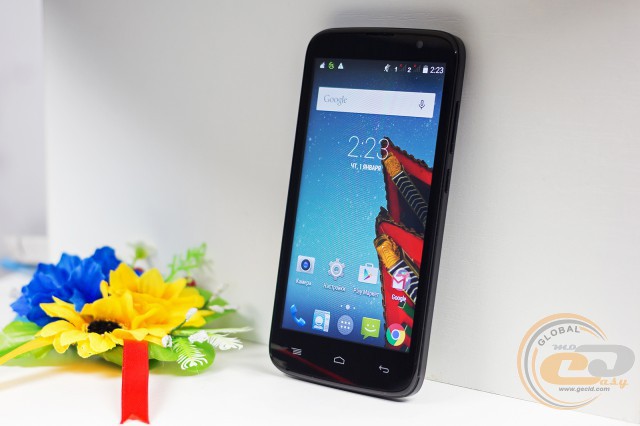 In this article we will talk about a relatively inexpensive, but quite required smartphone - GIGABYTE GSMART Rome RX, which is due to the classic design, good hardware platform and a very reasonable cost can be a good option. And we begin our review from a detailed review of the technical characteristics.
Read the full review >>>
---
Globex X8 (GU8012C) tablet: review and testing
When choosing inexpensive and efficient tablet the user faces with a difficult task, since the domestic market includes a large number of manufacturers and models. Such type of gadgets includes the hero of our next review, namely Globex X8 (GU8012C).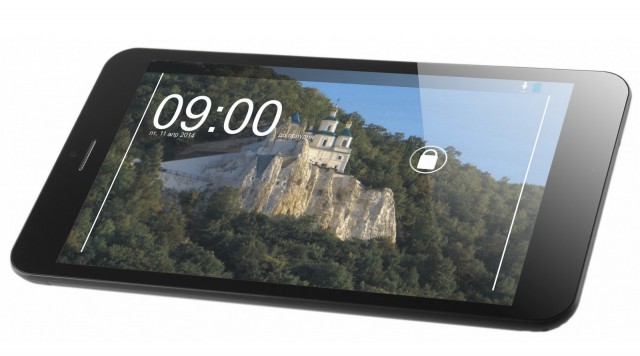 Novelty has a classic look, 8-inch IPS-display, efficient hardware platform and a wide range of wireless communication technologies. We will try to answer to the question: "What the potential buyer can expect from the tablet?" But fist of all let's start from the technical characteristics:
Read the full review >>>
---
Smartphone Fly EVO Tech 4 (IQ4514 Quad): review and testing
For quite a long time on the domestic market, the brand Fly won the favor and loyalty of users due to the wide range of different product range and very good price/features ratio. Today for testing we have a mid-range smartphone Fly EVO Tech 4 (IQ4514 Quad), designed for a wide range of users.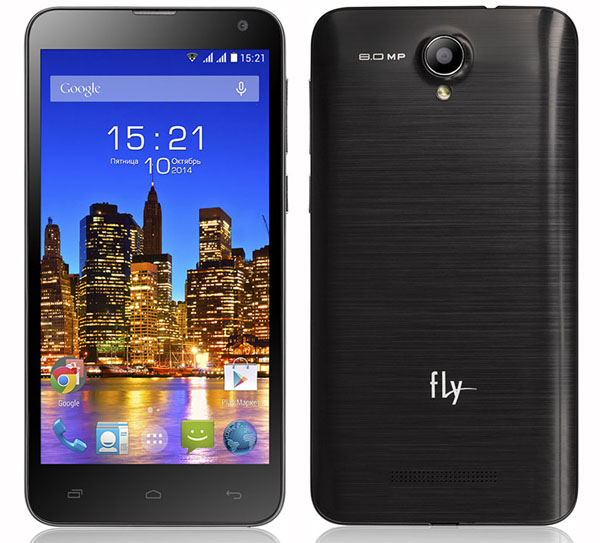 New product offers classic appearance in the popular 5-inch form factor, good performance and good functionality. How successful is the smartphone will be descried in this review. But first of all lets notice a technical specification of the device:
Read the full review >>>
---
Tablet Impression ImPAD 9314: review and testing
Not always the desire to buy a new tablet computer coincides with the presence of a sufficient amount of fund, which significantly reduces the range of devices available for purchase. In connection with the financial crisis, the price for models of famous brands was significantly increased, making them even less affordable to many users. Fortunately, the mobile market almost every day is extended with new and very interesting devices, many of which can boast of a good balance between functionality and reasonable price.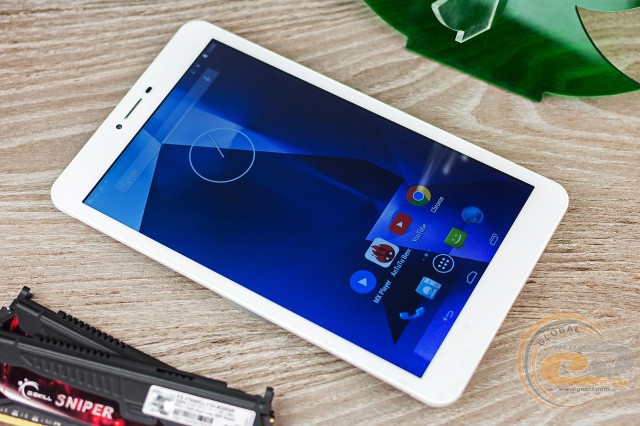 With one of these devices will be described in today's article. Fir testing we have a promising and well-balanced tablet Impression ImPAD 9314, that has a number of attractive and highly demanded features. The interesting features of mobile gadget for a relatively modest cost of 2899 ($ 139) and some hidden features will be learnt by reading our further review. We will start it traditionally from the detailed consideration of technical characteristics.
Read the full review >>>
---
SmartphoneBenQ F5: review and testing
Probably for most users the Taiwanese company BenQ is primarily associated with monitors, projectors and various computer peripherals. Some may remember the mobile phones under the brand BenQ-Siemens, which were issued from 2006 to the second half of 2008. After five year break the company decides to return to the rapidly growing smartphone market with two models: BenQ F3 and A3, which received good specifications and were aimed at the local market. For now the arsenal of the Taiwanese manufacturer includes two current smartphones - BenQ T3 and BenQ F5, designed for the international market in the medium and high price range, respectively. The older model was tested in our test lab and we will try to understand how it is interesting to potential buyers.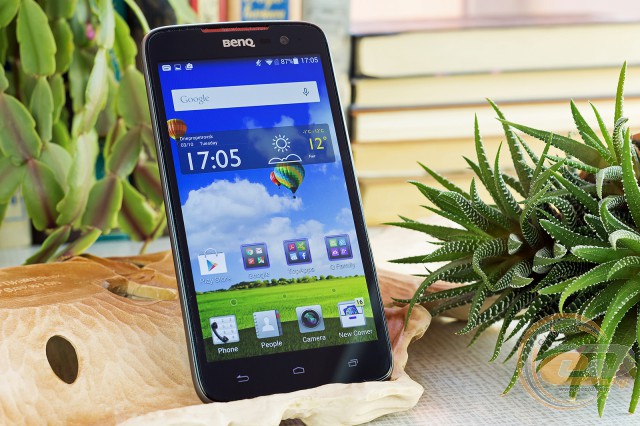 The novelty has a modern look with qualitative materials, 5-inch HD IPS-display, common quad-core processor Qualcomm Snapdragon 400, the main camera module 13-megapixel Sony Exmor sensor and a number of other equally interesting features.
The specs:
Read the full review >>>
---
SmarphoneLenovo VIBE X2: review and testing
Many modern smartphone manufacturers trying to draw attention to their devices through a kind of "arms race", which means an increase in the size of the display, the number of processor cores, camera resolution, and other important parameters. So sometimes it turns out that the smartphone has pretty interesting specifications, but from the outside nothing special apart from the competition - all the same unsightly monoblock. All this is clear for the company Lenovo, which is able to create not only interesting gadgets in terms of price/features, but may surprise potential buyer by original appearance. In this regard, nice is a model from lineup Lenovo VIBE, absorbed the advanced technical features and interesting design. A striking example is the hero of our regular review Lenovo VIBE X2.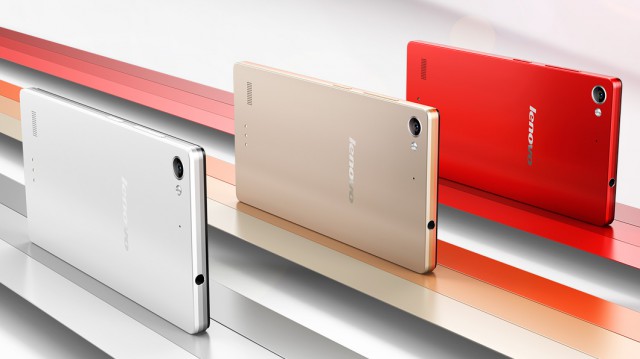 This model is original and has quite sophisticated design with qualitative materials. All this is wonderfully complemented by 5-inch Full HD IPS-screen, high-performance processor MediaTek MT6595M, the main 13 megapixels camera and a number of other equally interesting features, which we will discuss below. The specs:
Read the full review >>>
---
Smartphone ZTE Nubia Z7 mini: review and testing
Over the past few years Chinese mobile phone manufacturers made a huge burst in development. Until recently their products had a plain design, low-quality build quality, slurred hardware and software with uncomfortable control aspect. The appearance of Android OS greatly simplified life of the creator of such devices and at the same time increased competition between them. "Fashion" OS applied in smartphones of world-known manufacturers strongly pulled Chinese devices in terms of functionality, but at the same time has increased demands to the hardware. The Chinese unnamed devices became popular for user with higher demands in terms of performance and design.
After a few years of competition for buyers in the domestic and foreign markets the Chinese smartphones were completely transformed. Companies whose names are in our area were not popular now offer phones with flagship systems, high-quality screen and uninteresting design. This is complemented by current versions of the Android OS with useful add-ons from the manufacturer and affordable price.
Against the background of bold newcomers more notable Chinese companies are in an interesting position. On the one hand, their image doesn't allow to skim the cream like global brands, often offering overpriced smartphones with outdated features. On the other hand, they cannot make price dumping as the cost is higher than that of their younger compatriots with a small staff and advertising costs.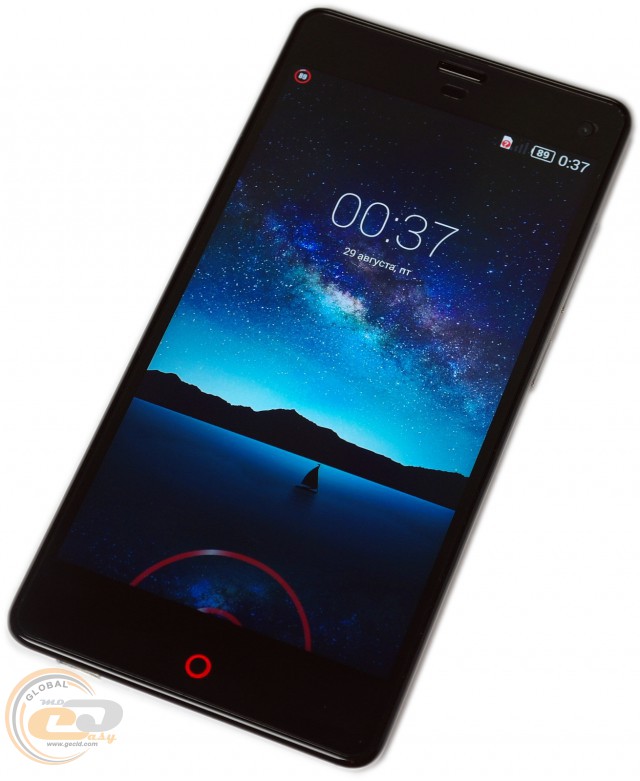 In such circumstances some Chinese brands try to offer smartphones with good quality equipment and technical support at a price slightly higher than "anonymous" devices, but much lower than that of identical offers from international companies. This class of solutions includes the smartphone ZTE Nubia Z7 mini. This model was bought by the author for personal use, and now will try to tell you about the pros and cons of this model.
Read the full review >>>
---
Smart Watch and Phone: sWaP Social review and testing
Fiction of the past dreamed of a time when advanced technology will give people bright and unusual gadgets that provide unprecedented functionality. Movie characters certainly had a small device able to instantly process the vast amounts of information, or provide an advantage in battle.
And during last few years we have almost completely surrounded by high-performance mobile systems, thin and quite powerful smartphones, as well as a variety of other electronic gadgets. And due to the current trend toward miniaturization and the introduction of new technologies, we became the observers of the emergence of something extremely compact and rather unusual. And this is smart watch. The turning point in the industry was in 2013, when "arms race" had not only the world-famous industrial giants Apple, BlackBerry, Google, LG and Samsung, but other equally ambitious and persistent enthusiasts.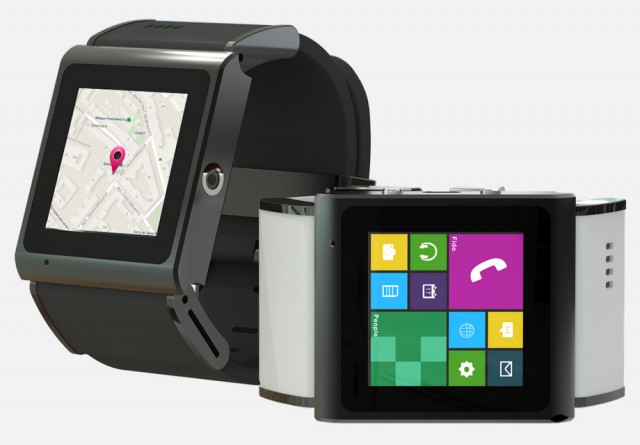 This time we managed to get quite interesting and very promising device in terms of the functionality Smart Watch and Phone sWaP Social. Unlike most of the competitors in the market, this model is not just a stylish accessory with a slightly expanded set of functions, but is a full-fledged smartphone in a compact wristwatch form factor. So let's start our acquaintance with the detailed examination of the technical characteristics of the gadget.
Read the full review >>>
---
Read the full review >>>
---
Read the full review >>>
---
Samsung Galaxy S5 (SM-G900H) smartphone: review and testing
he Korean company Samsung Electronics Co., Ltd. is one of the biggest and most famous players in the IT-industry. It does not need any introduction, as well as its range of devices Samsung Galaxy. The story of one of the most popular and most successful lineup of Android-devices dates back to 2009 with the launch of the first smartphone Samsung i7500. Now it has expanded considerably and includes not only smartphones, but also a number of other equally interesting devices such as: phablet, tablet, iPod, camera and smart watches. Therefore, the family of Samsung Galaxy has a division into subfamilies: Samsung Galaxy S and Samsung Galaxy Mega, Samsung Galaxy Tab, Samsung Galaxy Note, Samsung Galaxy Player, Samsung Galaxy Camera and Samsung Galaxy Gear. Due to this diversity lineup of "Galaxy" can meet the needs of most users. Howeverthe main business card of the Korean manufacturer is a series of smartphones Samsung Galaxy S, which with each generation takes up at all the successful practices of the company and successfully competes with the flagships of other manufacturers (primarily smartphones Apple iPhone). Therefore, the appearance of each new model is a significant event in the smartphone market.
This year (February 24) a new flagship smartphone of Koforean companie Samsung Galaxy S5 was introduced. During the first month of sales the sold copies were more than 11 million. Thereby surpassing the 10% performance of its predecessor (Samsung Galaxy S4) for the same period. It should be noted that to achieve this level for the model Samsung Galaxy S3 the company spent 50 days, and the similar amounts of models Samsung Galaxy S2 and Samsung Galaxy S have been implemented during only five and seven months respectively.
We suggest to start form the technical characteristics:
Read the full review >>>
---
Samsung Galaxy Tab 4 8.0 4G LTE tablet: review and testing
It's not a secret that today's mobile technology gradually and irrevocably intrudes on the lives of every person without exception. And this, in our opinion is a very positive occurrence. Try to figure it out for yourself, it's not bad to have at own disposal a device with a good performance and a relatively large screen and at the same time in a rather small and lightweight case. Well typing and editing the text, watch videos, play your favorite games and at the same time you don't need to screw up own eyes to the small screen of the smartphone or carry a heavy laptop. Recently, these features were combined in one device named tablet. Totally "have killed" the laptop market, it has become an integral part of the modern person. And it is worth to note that one of the leading roles in this situation played a Korean company Samsung. The range of devices from this manufacturer is expanding every year, constantly introducing advanced technology and giving users new opportunities.
Confirmation of the above said is Samsung Galaxy Tab 4 8.0 4G LTE which came to us for testing. This 8-inch device is a bright representative of fourth generation tablet from the Korean manufacturer. The gadget has a good hardware platform provided by the tandem of quad-core Qualcomm Snapdragon 400 and graphics accelerator Qualcomm Adreno 305, which are running under the latest operating system Android 4.4.2 KitKat. But the main highlight of the new product in our view is the support of a new generation of mobile networks - 4G LTE.
Read the full review >>>
---
ALCATEL ONETOUCH IDOL X+ smartphone: review and testing
In 2004 the French telecommunications company Alcatel-Lucent specifically its department engaged in mobile devices, has joined hands with the same department of the Chinese company TCL Communication. As a result now we have joint company of TCL & Alcatel Mobile Phones Limited (TAMP), where 55% of the stock owned by TCL and 45 % by Alcatel-Lucent. All plants for the production of phones have been moved to China. And in 2005 TCL had completely bought safety stock and renamed the company as TCT Mobile and conclude an agreement that allows it to produce phones under the brand Alcatel. Now the company developings smartphones under the brands TCL and ALCATEL ONETOUCH for markets in Asia, Latin America, Europe and other regions. It is actively cooperating with the big operators and distributors. TCL Communication is among the top ten fastest-growing mobile phone manufacturers.
For testing we have smartphone ALCATEL ONETOUCH IDOL X+ which bears the title of leader and meets all the canons of the market. Novelty can boast the newest platform MediaTek MT6592, 5-inch Full HD IPS-display, progressive audio decoder Hi-Fi ES9018 and a number of other interesting features which will be discussed below. We suggest to start with a review of the technical characteristics of new item:
Read the full review >>>
---