---
Hard disk WD Red Pro (WD4001FFSX) with capacity of 4 TB: review and testing
Based on previous successes of lineup WD Red, designed for use in NAS-systems or in for RAID-arrays, in the summer of 2014 the company Western Digital has expanded its product range by lineup WD Red Pro, which includes a model for the storage medium and large scale with 8 - 16 compartments. The drives WD Red Pro use a unique technology WD NASware 3.0, providing an unmatched level of compatibility, stability, reliability and performance.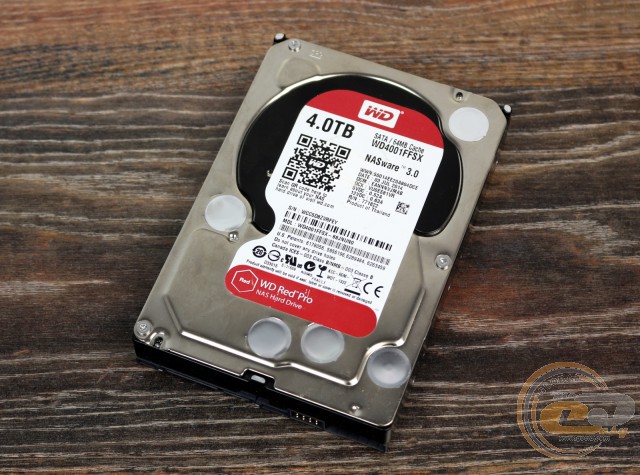 Unlike the lineup WD Red, model of the new series got extended five-year warranty, as well as a higher spindle rotation speed (7200 rpm). Recall that the series WD Red drives have a three-year warranty and the spindle rotation speed at 5400 rpm.
WD Red Pro lineup includes three HDD-drive with a different capacity: 2, 3, and 4 TB respectively. For testing we have the flagship version with a maximum capacity WD WD4001FFSX.
The specs:
Read the full review >>>
---