Portable speakers ColorWay Bass boost CW-BT12GR:
ColorWay company is widely known for many users primarily as a manufacturer of various printing supplies. Due to the high quality of its products, it is among the ten market leaders in integrated inkjet printing. But, like most large companies, ColorWay constantly expanding its range of services.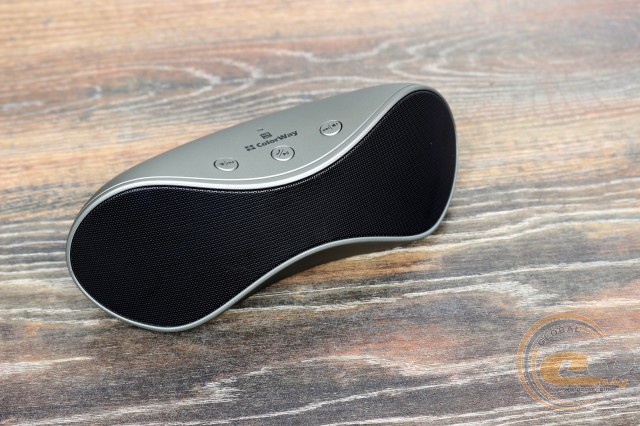 So, since 2012 its product line is extended by portable speakers that include unusual vibration speaker ColorWay CW-SPB02BK. It features the unique vibrating speaker, which had to be pasted on any object. Subsequently, even an ordinary cardboard box might sound like familiar portable speakers due to the resonant vibrations.
Product manufactured in 2015 is Bluetooth-speaker ColorWay Bass boost CW-BT12GR. It has an interesting look and boasts a long battery operation (about 12 hours).
The specs:
Producer and model

ColorWay Bass boost CW-BT12GR

Color

Gray, red

Material

Plastic

Capacity, W

2 × 3

Frequency range, Hz

100 − 18000

Connection

Wire, wireless

Bluetooth version

3 + EDR

Range of operation, m

10

Interfaces

1 x micro-USB
1 x AUX
1 x microSD

Integrated battery, mА·h

2200

Power consumption, V

5

Battery life, h

12

Charging time, h

5 − 6

Features

NFC support

Dimensions, mm

196 × 87 × 74,5

Weight, g

385

Producer website
Package and content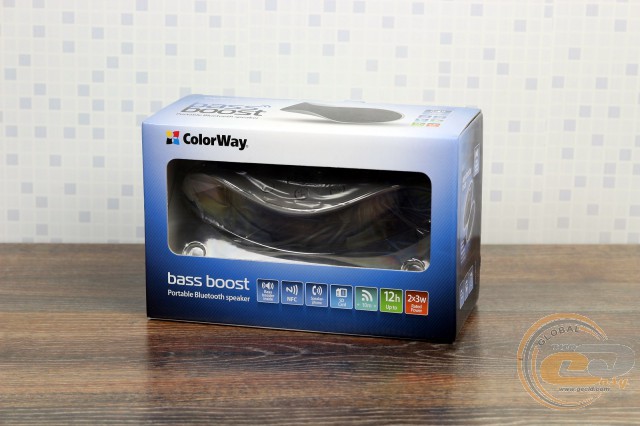 Portable speakers ColorWay Bass boost CW-BT12GR comes in a dense cardboard box of compact dimensions. On the front side houses the transparent window and you can evaluate the design without unpacking the box. It is also seen that the speaker is placed in cellophane and securely fixed in a plastic blister.
Front panel features the key information about ColorWay Bass boost CW-BT12GR with clear and understandable icons that are duplicated on the top cover.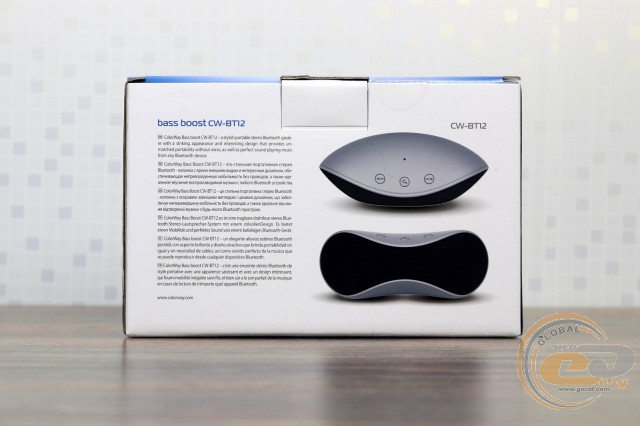 The back sports advertising information, with the illustration of appearance and controls.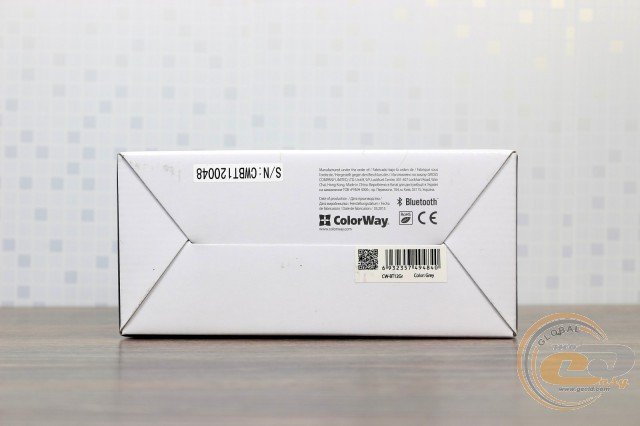 The serial number, model and date of manufacture of the device can be found on the base.
The sides of the box contain detailed information about the characteristics of speaker and its delivery set.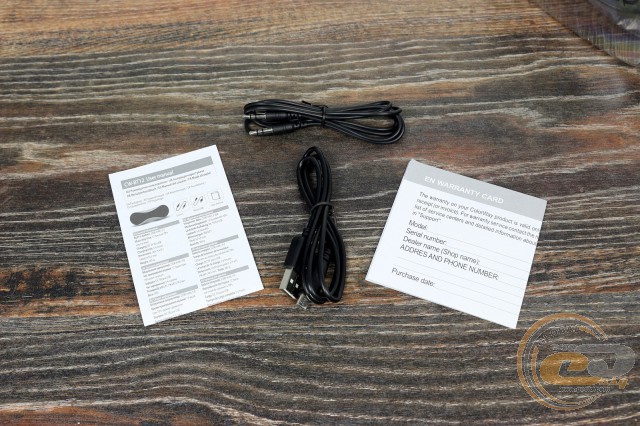 The kit includes:
AUX-cable to connect the mobile device;
charging cable micro-USB;
instruction;
warranty card.
As you can see, everything you need is available.
Design and structure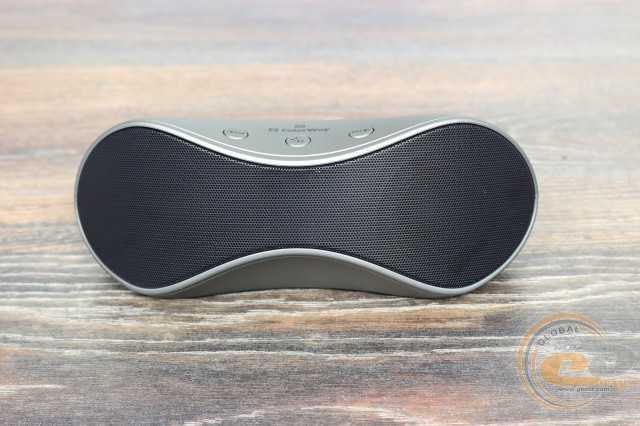 Appearance of ColorWay Bass boost CW-BT12GR is not extremely extraordinary, but at the same time it is not plain. Smooth beveled lines without sharp angles give the device a little unearthly form, and when viewed from above, it is a rugby ball.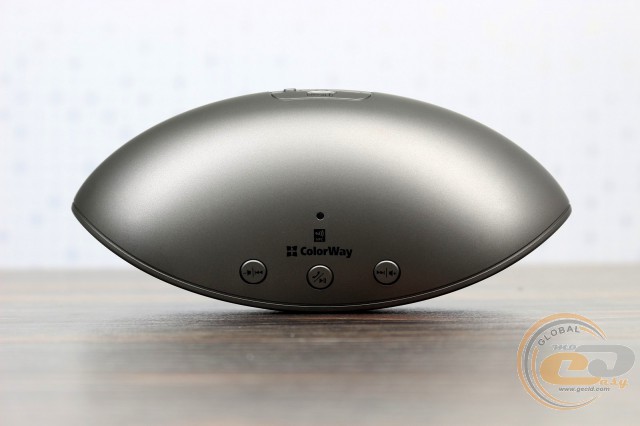 Almost the entire front panel is taken by an iron mesh that covers the loud speakers and protects them from damage. Other materials are made of soft-touch plastic that doesn't depict the fingerprints. Besides the novelty is easy to handle.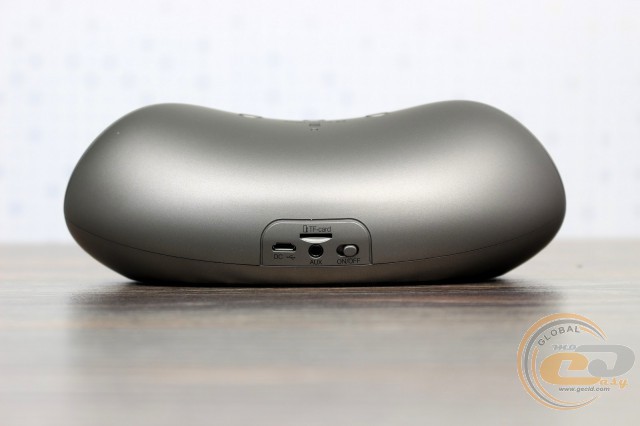 On the back side you can find the interface connectors and a slider supply.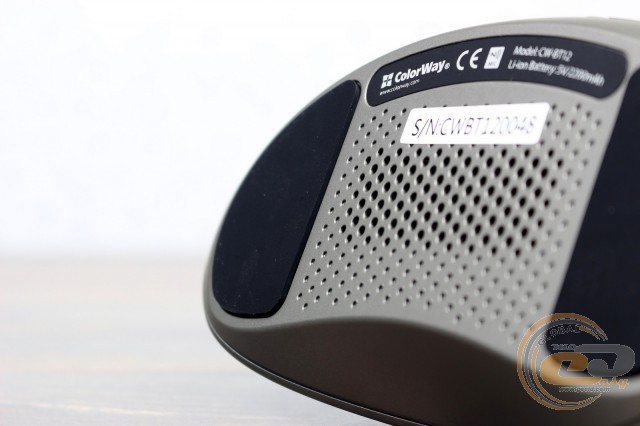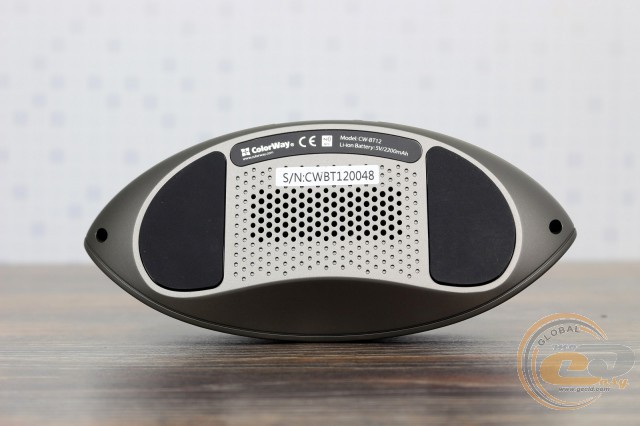 On the basis features plenty of holes for venting. For stability and preventing the slipping when playing music, there are two large rubber legs that are firmly fixed on the surface of the speaker system.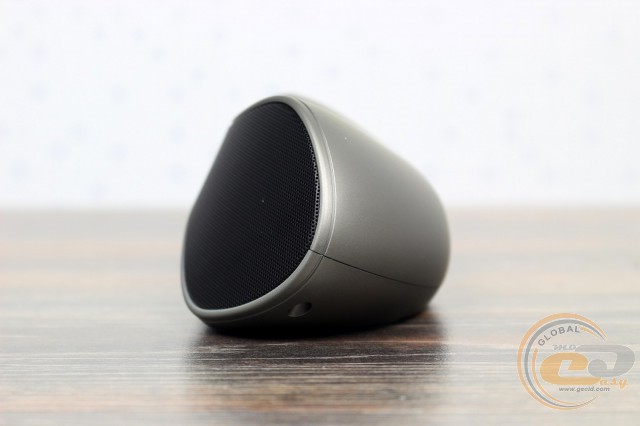 The build quality has no major complaints: parts fit exactly; the gaps are uniform and slightly too large; squeaks were not noticed.
Социальные комментарии Cackle