Wireless router TP-LINK TL-WR842ND: review and testing
Wireless router in our Internet-dependent world is a necessity, especially for owners of mobile gadgets. For modern user the functionality of Wi-Fi-router, which only works with the routes and permissions is not enough. Therefore, the manufacturers try to make it more attractive and versatile, adding functions that had previously been developed for a specialized server.
For example, pay attention to the functionality of file server that provides shared access to network file storage or the functionality of print server, providing access to a network printer.
This review focuses on the Wi-Fi router with advanced functionality TP-LINK TL-WR842ND.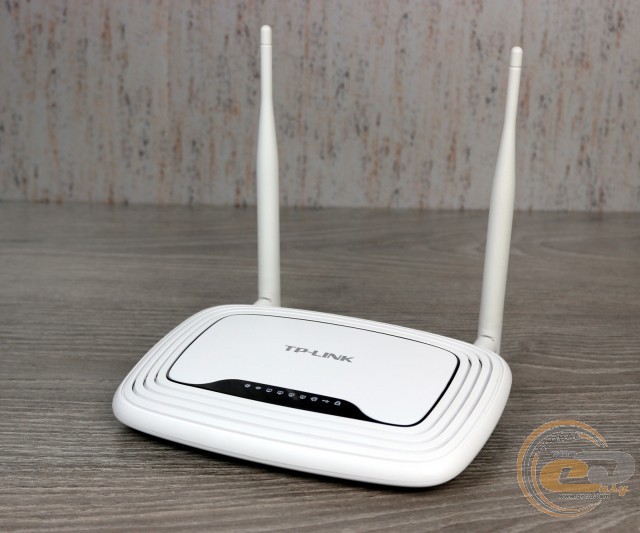 The specs:
Model

TP-LINK TL-WR842ND

Type

Wireless router

Class

N300

Wireless data transfer standards

IEEE 802.11b, IEEE 802.11g, IEEE 802.11n

Frequency range for wireless connection

2,4-2,4835 GHz

Data transfer speed

Up to 300 Мb/s

Antennas

2 (Removable, omnidirectional, socket RP-SMA) х 5 дБи

Interfaces

1 х RJ45 (WAN) 10/100 Мb/s

4 х RJ45 (LAN) 10/100 Мb/s

1 x USB 2.0

WAN connection

Dynamic IP / static IP / PPPoE/

PPTP / L2TP / BigPond

Enciphering mode

64/128/152-bit WEP / WPA / WPA2, WPA-PSK / WPA2-PSK

Network security

DoS-attack protection, internet screen SPI, IP-address filtration, MAC-address/domain, bunch of IP- and MAC-addresses

Data prioritization (QoS)

WMM, pass band control

Ports redirection

Virtual server, Port Triggering, UPnP, DMZ

Additional services

Parental control, local control, the list of sites, accessible on the schedule, rules management, the ability to connect a printer, Samba/FTP/media servers

Power

External PSU (DC: 12 V/1,0 А)

Dimensions

192 x 130 x 33 mm

Product page
Package and content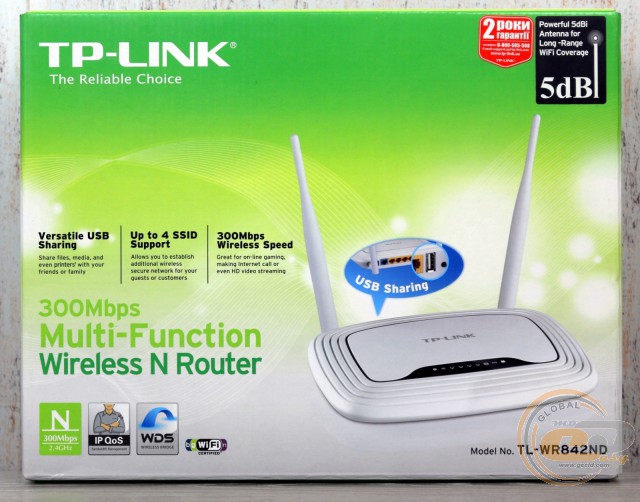 Package of TP-LINK TL-WR842ND id quite standard for networking devices of the lineup TP-LINK. The interior has white and green corporate style, characterized by an informative design. The top panel depicts the router and indicates its key advantages: the ability to connect of USB-periphery, support for the IEEE 802.11n standard with a capacity of up to 300 Mb/s, the implementation of the four Wi-Fi networks, support for WDS and IP QoS.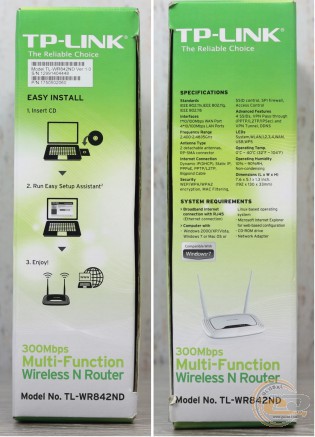 The side panels depict brief specifications and describe the fast configure the router.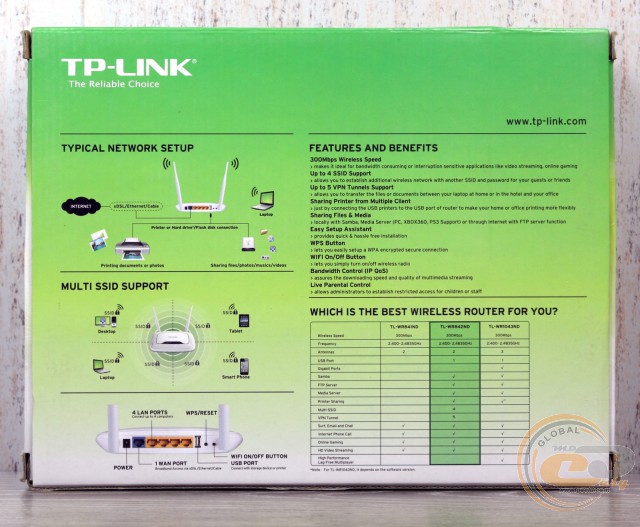 On the rear panel you can find the benefits of the model TP-LINK TL-WR842ND, as well as diagram of the network realization with the help of this device.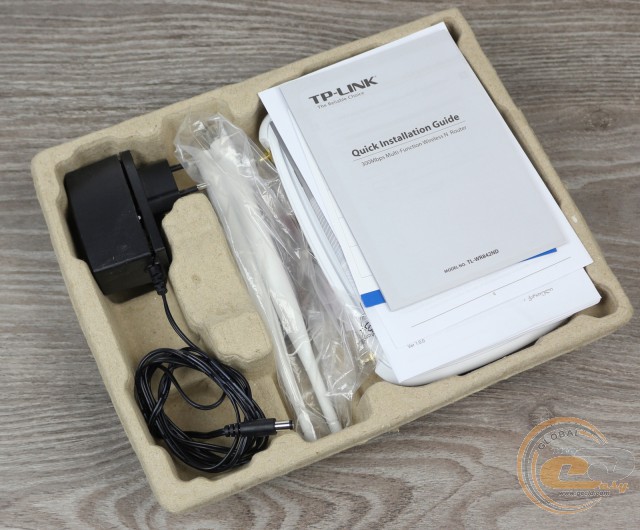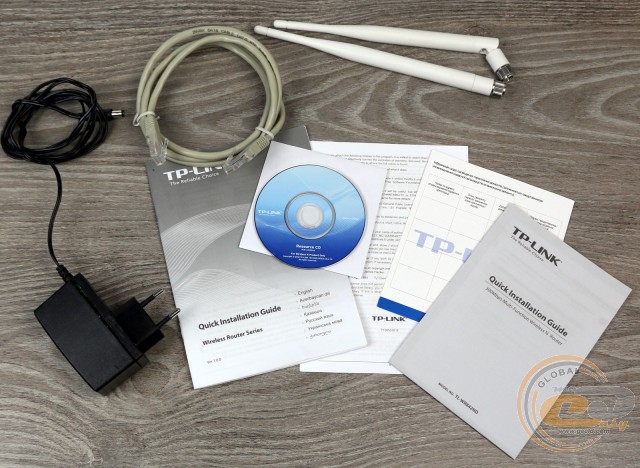 Package includes power adapter, CD with the necessary software and drivers, documentation, installation and patch cord.
Design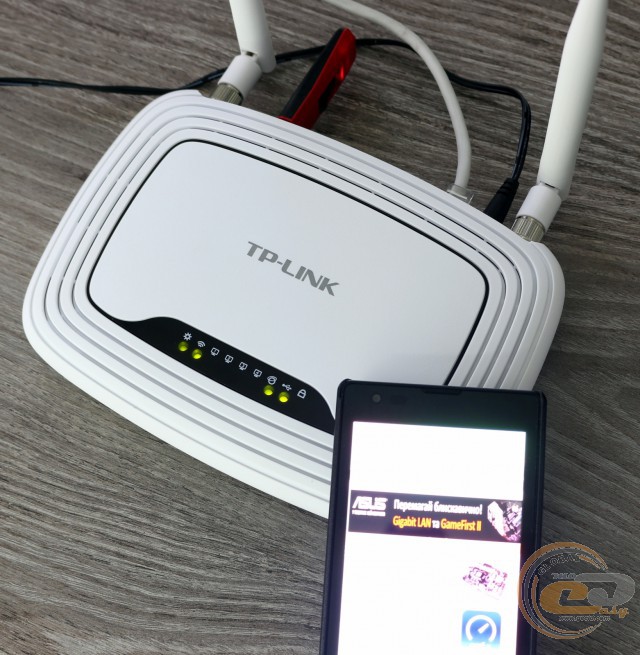 Design of TP-LINK TL-WR842ND is quite standard and complies with the corporate identity. The top panel contains nine indicators indicating the operation of key components.

On the back panel there are two antenna connectors, five connectors RJ45 (four LAN and one for the external network), power connector, and port USB. Also, there are two control buttons: "WPS Reset" and "Enable/disable Wi-Fi". All elements are easily accessible.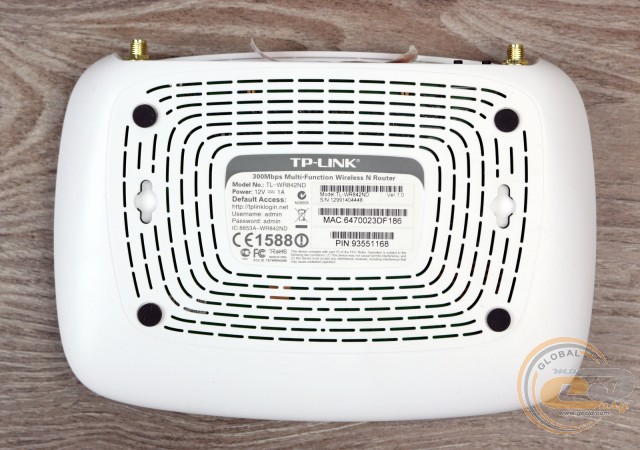 Bottom panel contains vent holes. In the center you can find a sticker with important technical information: model number, the standard login and password to access the web-interface configuration, serial number, PIN and other data.
Hardware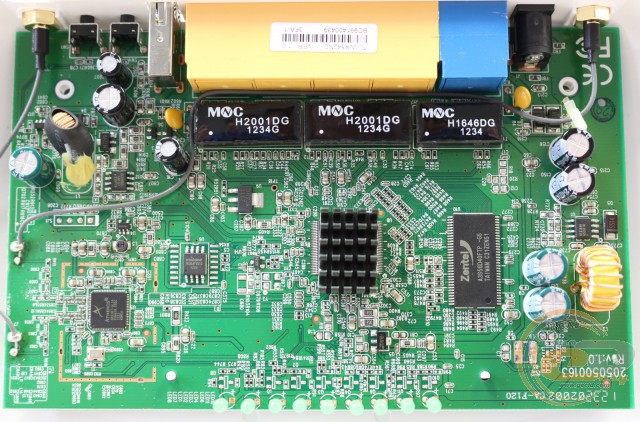 A key element of a wireless router TP-LINK TL-WR842ND is a controller Qualcomm Atheros AR9287, which implements support for standards IEEE 802.11b/g/n at 2.4 GHz with a maximum capacity of up to 300 Mb/s. The RAM is presented by DDR SDRAM-chip Zentel A3S56D40FTP with capacity of 256 Mb, and the settings are stored in EEPROM-chip Winbond 26Q64FVSIG.
Социальные комментарии Cackle