Smartphone Lenovo S60: review and testing
Just few years ago we have met the technology expansion, when the company Lenovo entered the mobile phone market. Due to a very reasonable price policy and constant introduction of advanced technologies it could to gain loyal fans around the world and make tangible nervous most famous competitors.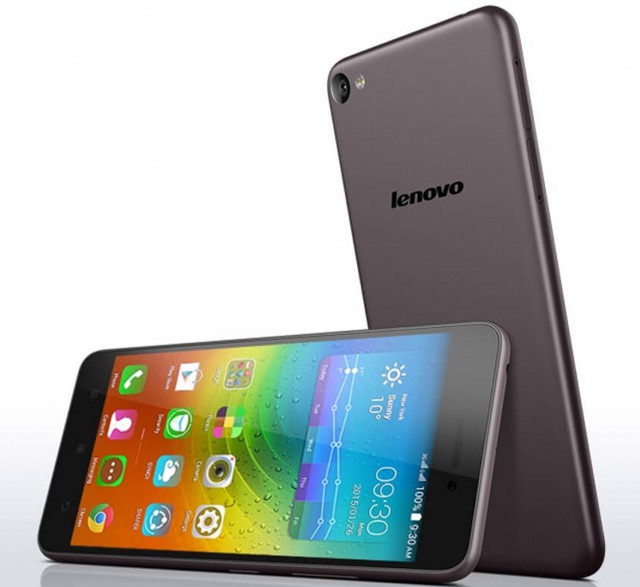 This article will be focused on a stylish and multifunctional smartphone Lenovo S60, which, thanks to attractive design, modern hardware platform and more than adequate cost is a perfect solution for a fairly wide audience of users. But let's begin our review with a review of the specifications.
The specs:
Producer and model

Lenovo S60

Type, form-factor

Smartphone, monoblock

Connectivity

2G (GSM)

850 / 900 / 1800 / 1900 MHz

3G (UMTS)

900 / 2100 MHz

4G (LTE)

800 / 1800 / 2100 / 2600 MHz

Broadband data transfer

GPRS (32-48 Кb/s), EDGE (236 Кb/s), HSPA+ (up to 42,2 Мb/s),

LTE cat.4 (up to 150 Мb/s)

SIM-cards

1 x Nano-SIM
1 x Micro-SIM

CPU

Qualcomm Snapdragon 410 (MSM8916): quad-core (ARM Cortex-A53),

64-bit microarchitecture ARMv8,

Up to 1,2 GHz, L2 cache – 1 МB, 28-nm manufacturing process

GPU

Qualcomm Adreno 306: up to 450 MHz,

Support for OpenGL ES 3.0, OpenCL 1.1 and DirectX 11.1

Display

5", 1280 x 720 p (294 ppi), IPS, touch (capacitive),

multi-touch up to 5 touches, protective glass

RAM

2 GB

ROM

8 GB

Card-reader

microSD (up to 32 GB)

Interfaces

1 x micro-USB

1 x audio mini-jack 3,5 mm

Multimedia

Speaker

Mono

Microphone

Stereo

FM-radio

+

Camera

Main

13 Мp, aperture f/2.0, AF, HDR, LED flash, video recording in format 1080p at 30 fps

Front

5 Мp, aperture f/2.2, fixed focus, wide-angle optics, video recording in format 1080p at 30 fps

Communication

Wi-Fi

802.11b/g/n (Wi-Fi Hotspot)

Bluetooth

4.0

NFC

–

IR

–

DLNA

+

Navigation

GPS / A-GPS, ГЛОНАСС, Beidou

Sensors

Accelerometer, proximity sensor, light sensor, digital compass

Battery

Lithium-pol cell, non-removable: 2150 mАh

Charger

Input: 100~240 V AC at 50/60 Hz

Output: 5 V DC 1 А

Other

–

Dimensions

143,3 х 72 х 7,7 mm

Weight

128 g

Color

White, gray, yellow

OS

Android 4.4 KitKat + brand skin Vibe UI 2.0

(upgrade up to Android 5.0.2 Lollipop)

Warranty

12 months

Producer's website
Package and content
Smartphone Lenovo S60 comes in a small, well-fitted box, which is made of high-quality high-density cardboard. Externally, the packaging looks quite attractive and contains a list of all the necessary technical and legal information (full name of the model, serial number, table specification, country of production).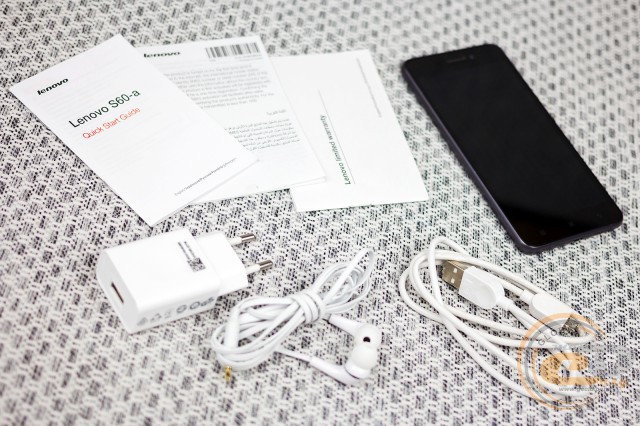 In addition to the smartphone inside the box the user can find the charger, USB-cable, a wired headset with vacuum type headphones, paper guide and warranty card.
Design, elements layout
When you have Lenovo S60 in your hands for the first time you can fill the deja vu. It may happen due to the distinctive visual style (flat front and rear panel, as well as smooth, rounded sidewall) which is paired with a typical arrangement of functional elements. However, Lenovo will not be able to achieve such rapid success if it does not confer a certain highlight. In the reviewed smartphone it is a well balanced ergonomics.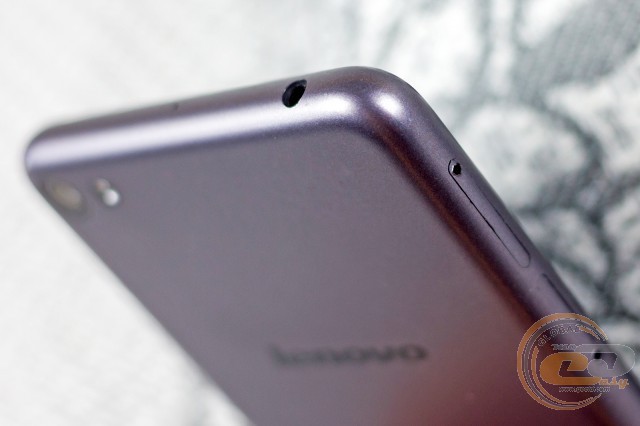 Despite to not the most compact 5-inch form factor, the device features little thickness, comfortable proportionate dimensions (143.3 x 72 x 7.7 mm) and lightweight (128 g), which help the user to use all the available functionality without noticeable fatigue and discomfort.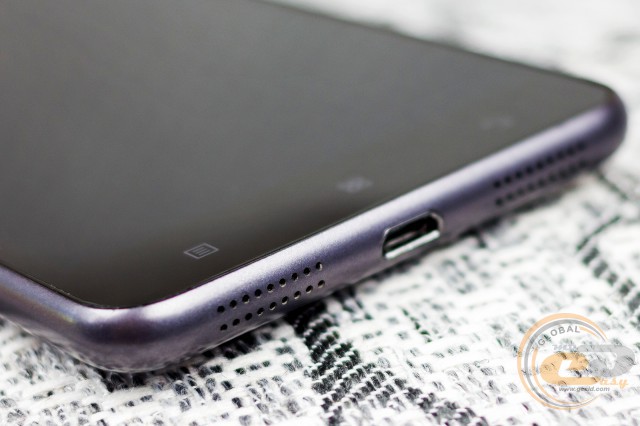 The base, sides and back of the body are made of high-quality matte plastic with a very interesting grained texture. On the one hand, it has pleasant tactile properties, and on the other good resists to fingerprints and other possible contaminants.
Lenovo S60 is available in three colors - white, yellow and gray. However, any of the variants of the smartphone looks very attractive and will be able to emphasize the high quality visual style of the owner.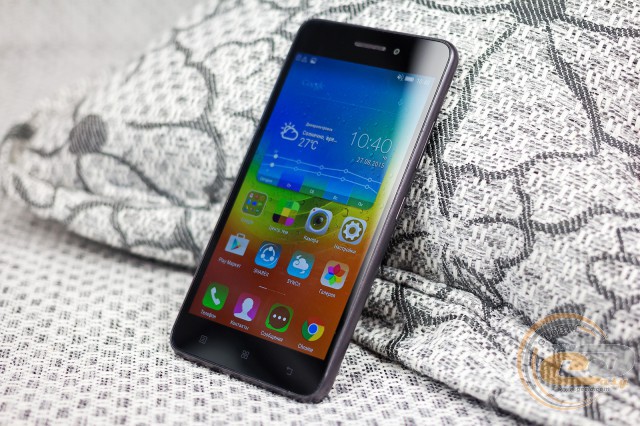 The front side of Lenovo S60 is fully closed safety glass. Around it you can find outline border, which in addition to decorative purposes serves as additional protection against external influences on the screen. According to current standards framework around the display are relatively large 16 mm at the top and bottom and 5 mm sides. However, it did not affect the ergonomics of the device.
Proximity and lighting sensors, multimedia speaker grille and the front camera lens are on the top, and under it you can find three touch-sensitive buttons ("Back", "Home" and "Menu").
The top of the device there is a 3.5mm audio jack for headset and microphone hole. At the same time, the lower face features micro-USB port and two perforated grilles. Under the left there is main microphone, and under the right - a multimedia speaker.
The right-side face of the smartphone contains the power button and volume rocker, while on the left you can find paired card slot format Nano-SIM and Micro-SIM and one slot for memory cards microSD. They are quite tightly secured in the case base and the most easy to open with a special clip.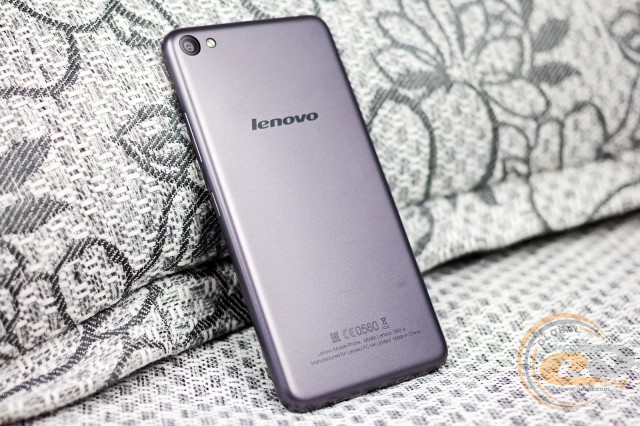 The back side of Lenovo S60 includes a classical set of elements: the main camera module, LED flash, the manufacturer's logo and standard technical information.
As for the build quality, it is at the highest level. All the elements of the case fit very tightly and design of the device is monolith. Even with the more active attempts to twist and considerable pressure on the front or back of the geometry of the device is not changed.
Display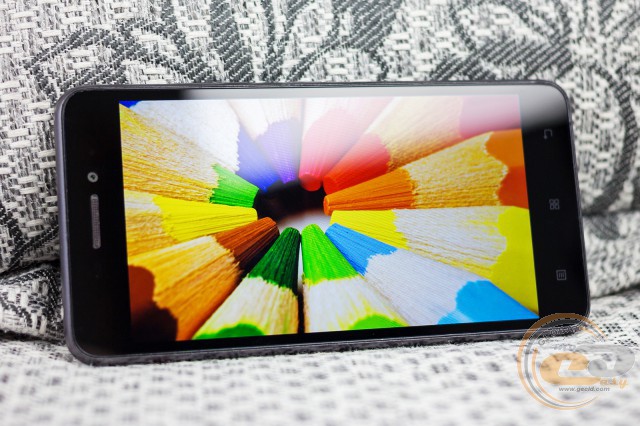 Smartphone Lenovo S60 is equipped with a 5-inch IPS-screen c 1280 x 720 pixels and a pixel density at 294 ppi, which is a very good indicator for such diagonal. This allows you to get a good image detail and, as a consequence, a comfortable display any graphic information, including small system fonts.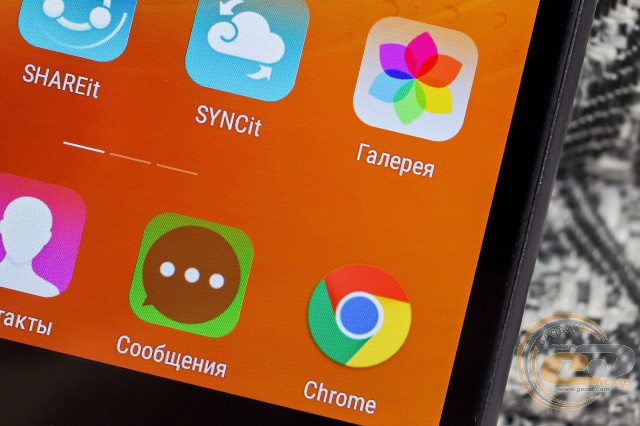 The base of the display is IPS-matrix, which has a high contrast, natural colors, a pleasant temperature balance and the broadest viewing angles (up to 180°). Even under diagonal deviation the picture does not fade and is rich.
Protective glass screen is responsible for the integrity and safety. Air gap between it and the matrix is not present, which also improves the image quality.
Screen backlit has a good supply of brightness, so it can be adjusted over a wide range of grades, including automatically. This makes it easy to use the device in a sunny day and in low light conditions. In addition, a pleasant bonus is a special night display mode, which significantly reduces the brightness of the operating system interface, making the minimum level of illumination more comfortable for the eyes.
Built-in sensor can recognize up to 5 simultaneous keystrokes. It is quite sensitive and reacts instantly to even the slightest touch. Fingers glide over protective glass easy and pleasant.
Audio subsystem
Despite two perforated grates on the bottom face, multimedia speaker is one. Due to its location it is virtually muted and can provide a pleasant and loud sound throughout the available range (high and medium frequencies are available). The sound is not distorted in case maximum volume, which makes it comfortable to use your smartphone without additional audio devices.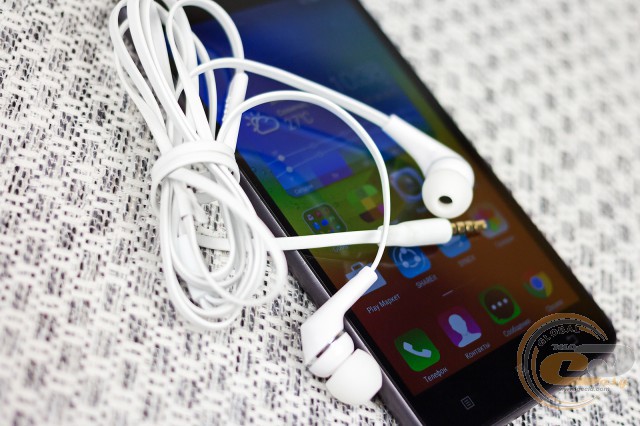 The bundled vacuum headphones provide nice and smooth sound with a good frequency range and a sufficient stock of loudness. It does not have enough volume, which is a characteristic feature of many low-cost headsets. In third-party headphones (gaming HyperX Cloudand vacuum Vivanco HS 200 WT) the aforementioned drawback is absent. They provide high quality and has good detail and depth.
Another nice bonus is the ability to listen to the FM-radio, which is carried out by means of the built-in radio module. Traditionally you must connect a wired headset, which acts as an antenna.
Camera
Smartphone Lenovo S60 is equipped with two pretty good digital camera modules.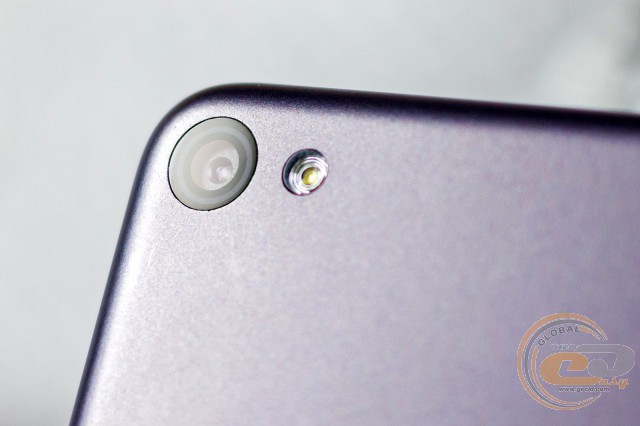 The main is 13-megapixel module with an aperture of f/2.0, auto focus and a powerful LED flash. It is able to capture video at a maximum resolution of 1080p at 30 fps. Also the camera settings features «Quad HD» mode which corresponds to parameters 2160p at 30 fps, but unfortunately it does not work properly and resets the settings at a lower resolution 480p.
Despite this small error, the quality of the photo and video in general is pleased and deserves the good reviews. The picture looks bright and saturated, differing pleasant color reproduction with a natural range of colors and shades. Also the image detailization is at high level which is able to transmit small parts vie the image area. The only drawback is a quite aggressive operation of noise reduction system, which in some cases can completely wash out a homogeneous area of the photo, for example, the leaves on the trees, replacing it with equivalent color texture.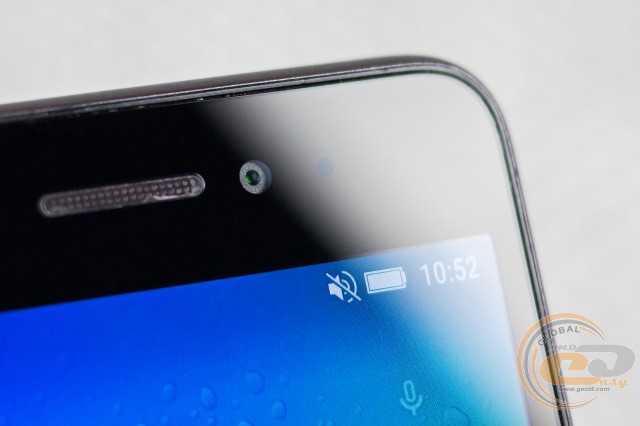 The front camera is a 5-megapixel module with an aperture of f/2.2, and wide-angle fixed focus optics. It has a good system of auto retouching and light filling (simulation of the flash), and also supports video recording in 1080p at 30 fps, which will be enough not only for the web conferencing and implementation of Internet calls, but also for selfies.
Proprietary software, which is responsible for management of the cameras has easy implementation and intuitive interface. The buttons and menu shortcuts have sufficiently large icons. The user has several preset modes and a number of manual settings that include the white balance and level control of ISO. It is perfect for undemanding users shooting amateur pictures and videos.
Социальные комментарии Cackle