DriveWD My Cloud (WDBCTL0030HWT) with capacity of 3 TB
Purchase of a personal network drive may be the most simple and affordable option for home server with the aim to storage and remote access to personal data. Meet an affordable solution WD My Cloud.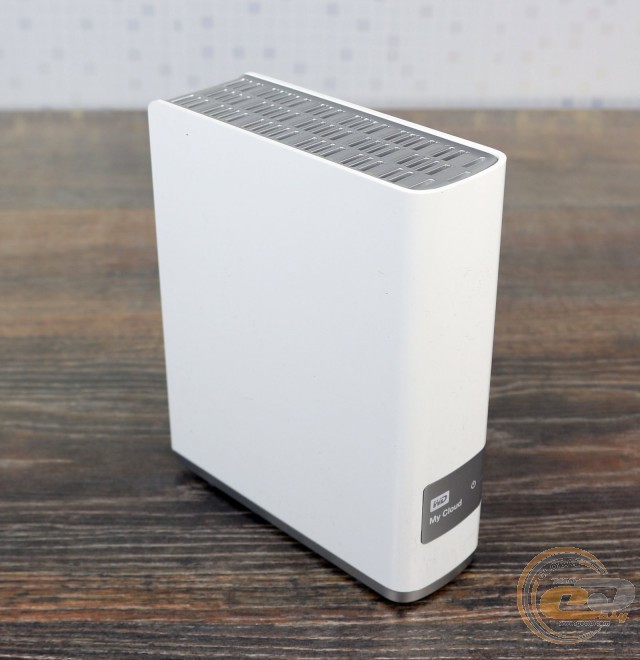 This is entry-level device which includes only one hard drive with capacity from 2 to 6 TB. Accordingly, it is hardly suitable for the organization of the efficient server with RAID-arrays from multiple storage devices, but it is ideal for the home system with stylish design, ease of use and support for interface USB 3.0. And in contrast to the popular cloud storage services, the new product does not require constant subscriber transmission and immediately provides an impressive amount for information storage and provides fast backups.
Table of specifications Drive WD My Cloud:
Producer and model

WD My Cloud (WDBCTL0030HWT)

Form-factor of hard drive, in

3,5

Interfaces

1 х Gigabit Ethernet RJ45

1 х USB 3.0

Capacity, GB

6 (WDBCTL0060HWT)

4 (WDBCTL0040HWT)

3 (WDBCTL0030HWT)

2 (WDBCTL0020HWT)

CPU

Mindspeed Comcerto 2000 (2 x ARM Cortex-A9)

CPU frequency, MHz

650

RAM

DDR3 SDRAM

RAM capacity, МB

256

Operating/storage temperature, °C

+5…+35 / -20…+65

Dimensions, mm

49 х 140 х 171

Wight, g

960

Producer's limited warranty, years

2

Producer website
Package and content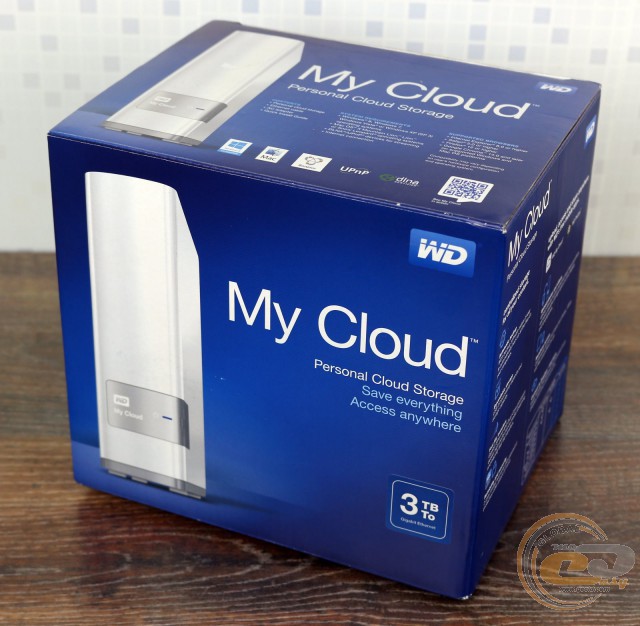 The drive comes in a fairly large square cardboard box, decorated with blue graphic printing. On the front side contains a depiction of the device, its name and logo of the manufacturer. The lower right corner has a mark about the capacity (in this case 3 TB).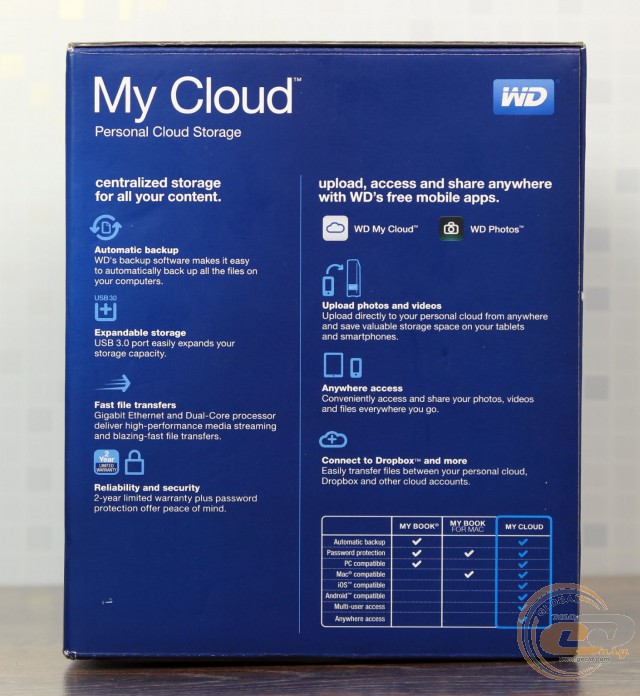 On the side has a list of key benefits:
automatic backup;
expandable capacity using connector USB 3.0;
fast copying files;
remote access;
ability to sync with Dropbox.
Also here is a comparison with other branded product (WD My Book).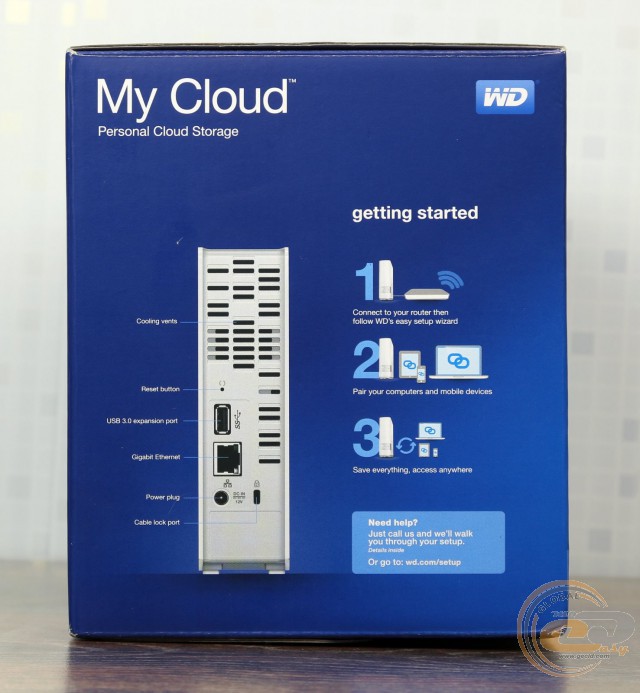 The second side wall of the box is reserved for the image of the interface of the drive, as well as a brief guide for a quick setup.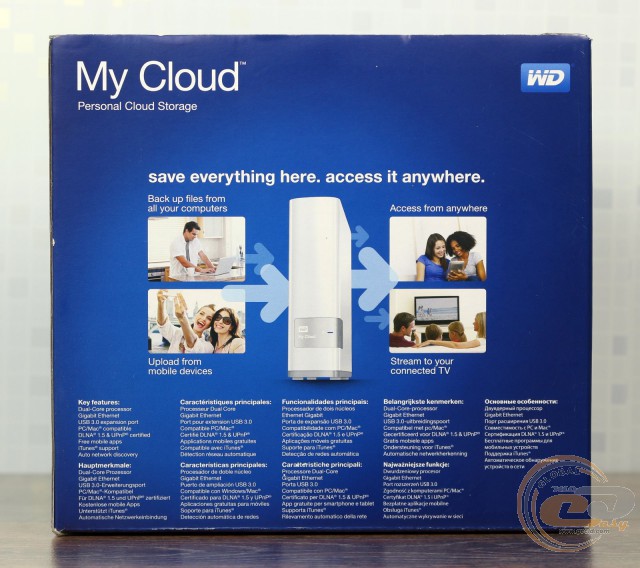 On the reverse side you can find a list of the additional benefits of WD WDBCTL0030HWT, dubbed in eight different languages.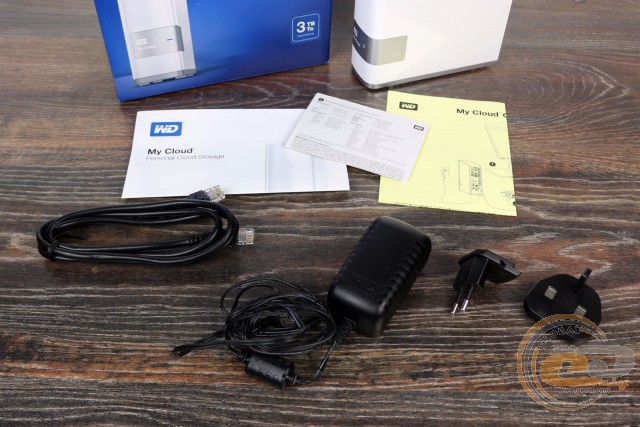 The drive box contains power supply with two different plugs, power cable as well as a warranty card and a quick start guide.
Design and features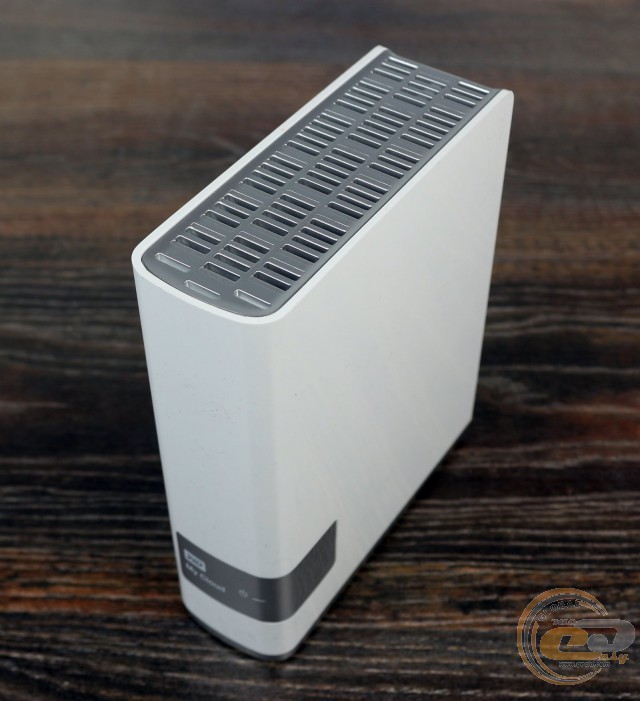 The case of WD My Cloud (WDBCTL0030HWT) is made entirely of plastic and painted in white and silver color. Also note that the drive is designed for vertical installation due to four rubber legs at the bottom.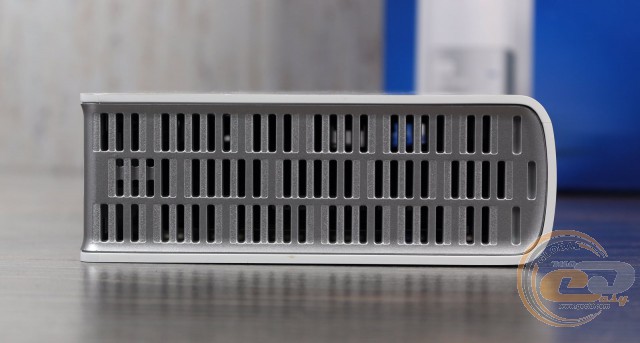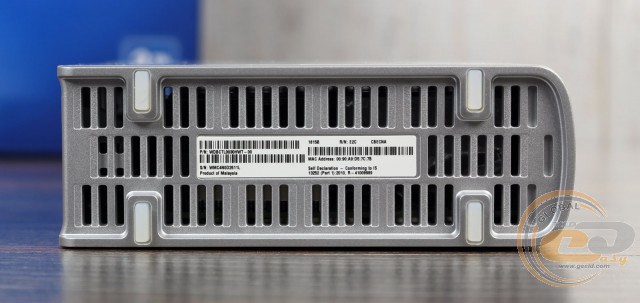 The top, bottom and rear faces are equipped with air vents for efficient cooling of the internal electronics.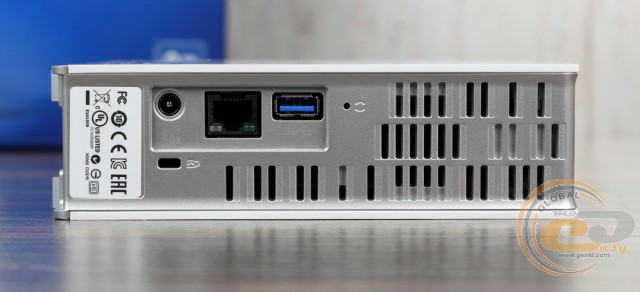 The interface panel has the port USB 3.0, a button to reset (recessed into the case), a network port RJ45, and the Kensington lock hole and the power supply connector.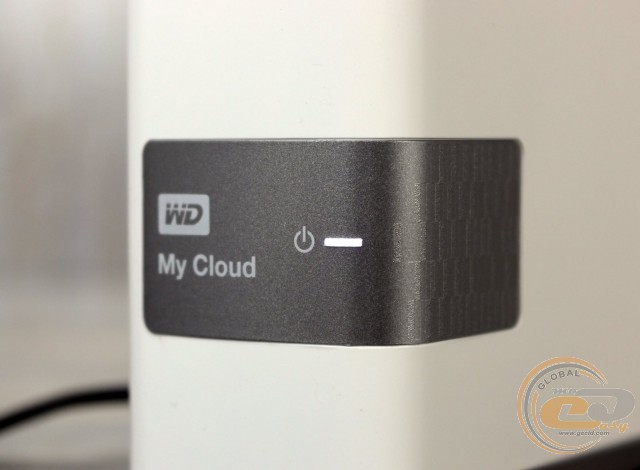 The front side has a small silver paste with the company logo and the model name, as well as multi-color status indicator, which is in working condition glows blue.
Software
WD My Cloud
WD WDBCTL0030HWT comes with a fairly rich set of bundled software.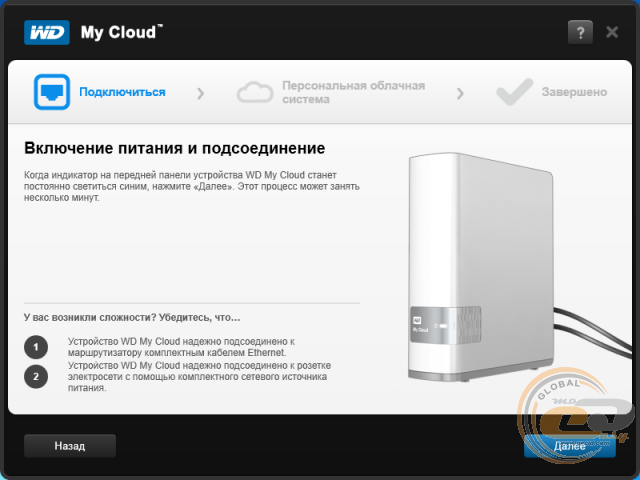 WD My Cloud program makes it easy to quickly set up the drive by single-step prompts.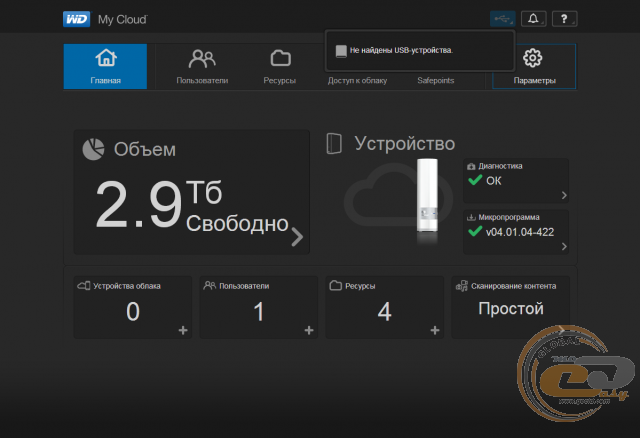 After a preset tuning you will get the full functionality WD My Cloud.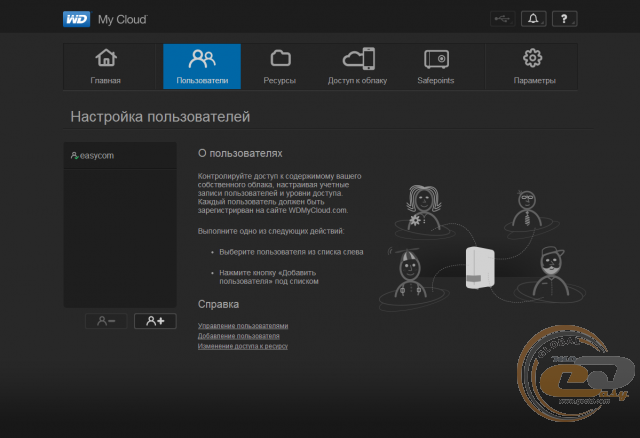 You will be able to provide access to storage for different users to pre-configure multiple accounts. Depending on your confidence, you can limit access to specific files by setting permissions in the user profile.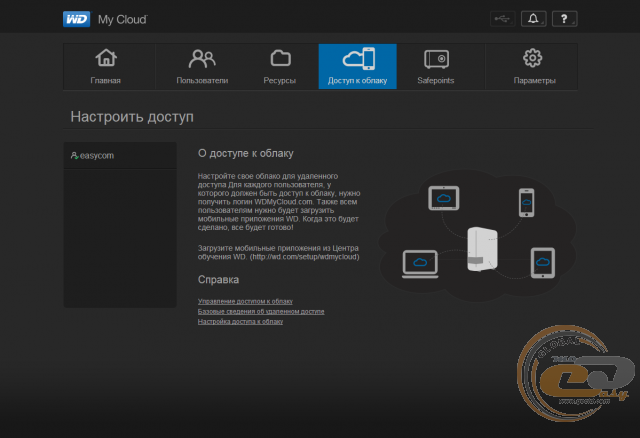 In a separate tab you can find settings of cloud storage. You can get access via PC and personal devices (smartphones, tablets) using the mobile application.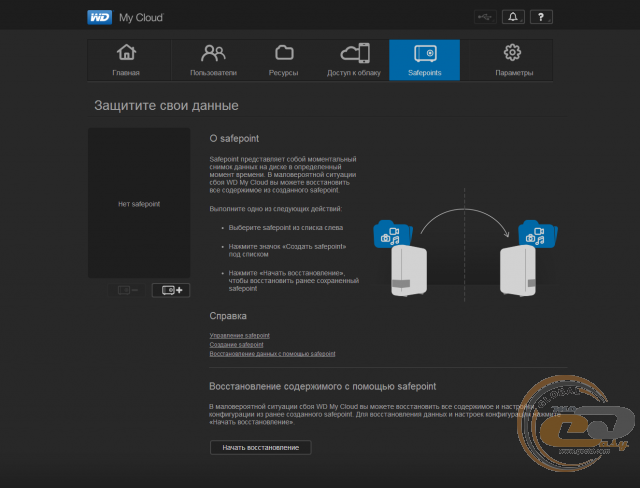 The program WD My Cloud also provides a data backup, allowing you to recover all the information in the event of partial or complete loss of it.
Социальные комментарии Cackle