---
Smartphone Samsung Galaxy S6: review and testing
In recent years, all have become used obtain one of the most technological gadgets on the market due to release of a new flagship smartphone of series Samsung Galaxy S. And it is a rule that each model can meet the needs of even the most demanding user. And if the functionality of all devices of the Korean manufacture was always at the highest level, in terms of design solutions were criticized. This is primarily due to the insignificant differences between the appearance of devices and in terms of used materials.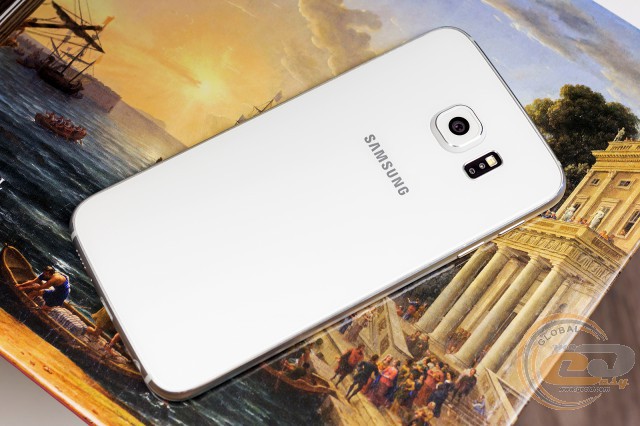 This year at the MWC in Barcelona admirers of the brand received a pleasant surprise in the form of a presentation of two flagships - Samsung Galaxy S6 and Samsung Galaxy S6 Edge, which got a new design using glass and metal in the structure. For testing we have the first model without the curved screen and prefix «Edge», but this device is no less interesting. All features are described in today's review. But first of all let's learn the technical specifications:
Read the full review >>>
---
Review and testing of gamin mouse Mionix NAOS 7000 and pad Mionix Sargas 900
This sample of computer peripheral doesn't need colored advertising or other not legitimate methods to influence the user. The most important are highest scores on specialized sites and forums, as well as numerous positive reviews of huge gaming community that had tested all the virtues of this very interesting manipulator.
Fortunately, thanks to the company Syntex, Mionix's official distributor in Ukraine, we had an opportunity to get acquainted with gaming mouse Mionix NAOS 7000 and make sure the highest functional properties. So let's proceed to the consideration of the technical characteristics of the examined model.
Read the full review >>>
---
Smartphone GIGABYTE GSMART Rome RX: review and testing
Despite the huge advertising budgets and very productive marketeers, not every user is willing to pay a significant amount of money for the advertised brand or invest in a completely uncalled range of options. Often, for such a category of people the main criteria for selection of new mobile devices are reasonable price and practicality that cover all of the advanced functionality.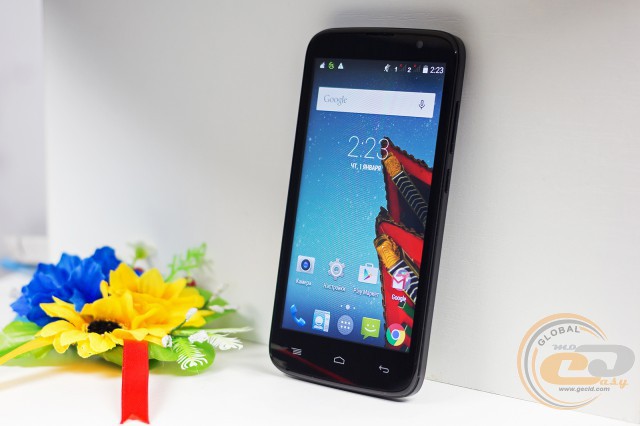 In this article we will talk about a relatively inexpensive, but quite required smartphone - GIGABYTE GSMART Rome RX, which is due to the classic design, good hardware platform and a very reasonable cost can be a good option. And we begin our review from a detailed review of the technical characteristics.
Read the full review >>>
---
DriveWD My Cloud (WDBCTL0030HWT) with capacity of 3 TB
Purchase of a personal network drive may be the most simple and affordable option for home server with the aim to storage and remote access to personal data. Meet an affordable solution WD My Cloud.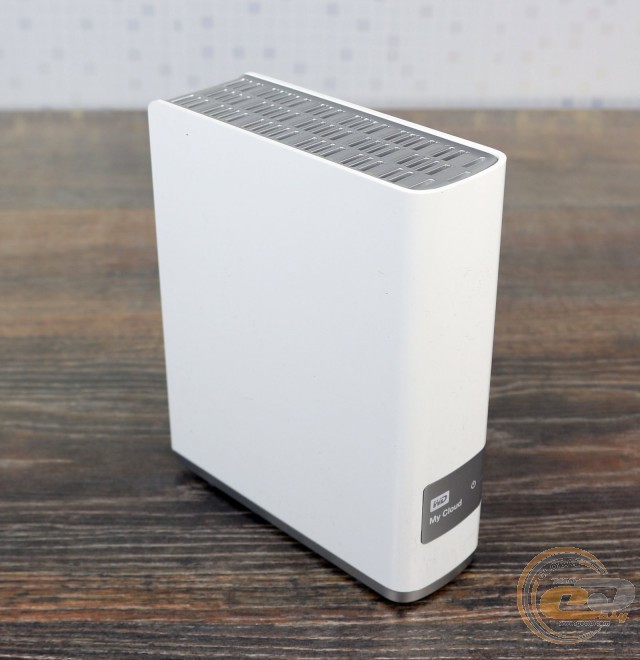 This is entry-level device which includes only one hard drive with capacity from 2 to 6 TB. Accordingly, it is hardly suitable for the organization of the efficient server with RAID-arrays from multiple storage devices, but it is ideal for the home system with stylish design, ease of use and support for interface USB 3.0. And in contrast to the popular cloud storage services, the new product does not require constant subscriber transmission and immediately provides an impressive amount for information storage and provides fast backups.
Table of specifications Drive WD My Cloud:
Read the full review >>>
---
Smartphone Sigma mobile X-treme PQ30: review and testing
On the pages of our website we have learnt a lot of protected gadgets under the brand Sigma mobile. From mobile phones to highly functional smartphones and even tablets. Nest in turn is another representative of smartphones Sigma mobile X-treme PQ30.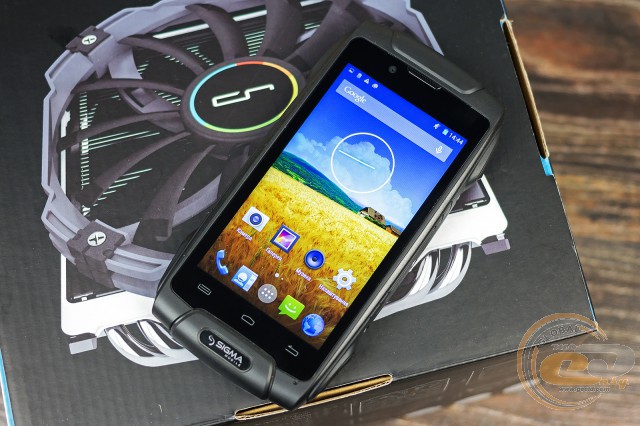 Novelty has usual aggressive appearance, protection against water and dust according to the international standard IP68, enough fresh hardware platform MediaTek MT6752 and excellent functionality. Traditionally, we propose to start an overview from the technical characteristics of the device:
Read the full review >>>
---
Globex X8 (GU8012C) tablet: review and testing
When choosing inexpensive and efficient tablet the user faces with a difficult task, since the domestic market includes a large number of manufacturers and models. Such type of gadgets includes the hero of our next review, namely Globex X8 (GU8012C).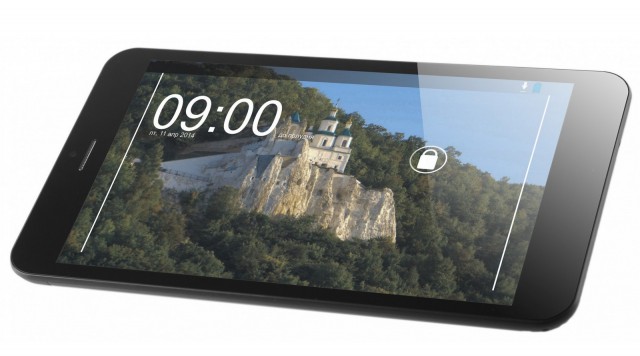 Novelty has a classic look, 8-inch IPS-display, efficient hardware platform and a wide range of wireless communication technologies. We will try to answer to the question: "What the potential buyer can expect from the tablet?" But fist of all let's start from the technical characteristics:
Read the full review >>>
---
Review and testing of mouse Mionix AVIOR SK and mouse pad Mionix Sargas 450 SK
Probably every other user who following the various cyber activities from time to time have a question: "What computer peripherals are used by successful professional players to achieve such good results?"
In this review we will get acquainted with the typical "workhorse" of the progamer, gaming mouse Mionix AVIOR SK. Developed in collaboration with the famous German team SK Gaming, this mouse is the reference model that will allow us to step behind the scenes of the professional gaming community.
Read the full review >>>
---
Smartphone Fly EVO Tech 4 (IQ4514 Quad): review and testing
For quite a long time on the domestic market, the brand Fly won the favor and loyalty of users due to the wide range of different product range and very good price/features ratio. Today for testing we have a mid-range smartphone Fly EVO Tech 4 (IQ4514 Quad), designed for a wide range of users.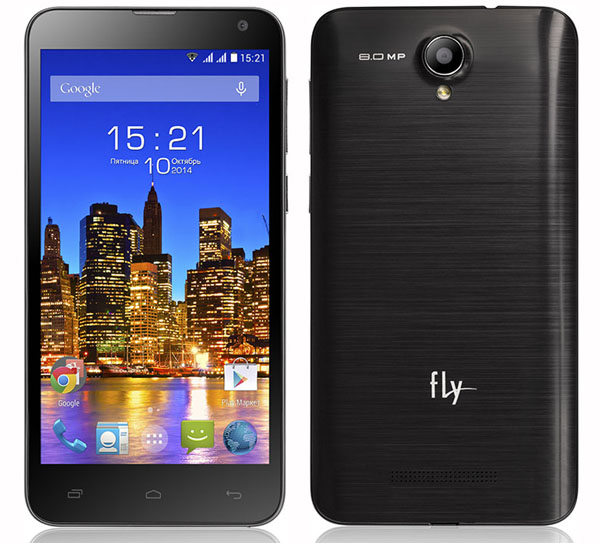 New product offers classic appearance in the popular 5-inch form factor, good performance and good functionality. How successful is the smartphone will be descried in this review. But first of all lets notice a technical specification of the device:
Read the full review >>>
---
Review and testing of gaming mouse Mionix AVIOR 8200 and pad Mionix Sargas 320
Someone said: "Сonsistency is a feature of mastery." And, following this wise proverb, we continue to acquaint you with the products of the young Swedish company Mionix, which has already established itself as a manufacturer of high-quality gaming peripherals.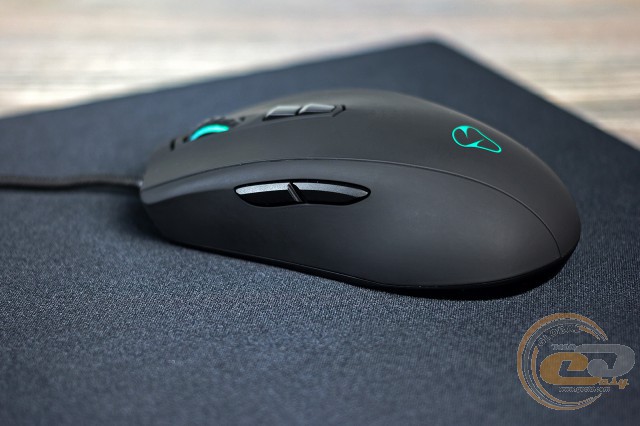 This article is devoted to the gaming manipulator Mionix AVIOR 8200. According to the developers, its main advantages are the convenient ergonomics and high-precision laser sensor with a maximum resolution of 8200 dpi. We are very skeptical to all sorts of marketing and ready to personally check the truth of these bold statements. And we are going to start from of the technical characteristics of the tested model.
Read the full review >>>
---
Review and testing of mouse Mionix NAOS 8200 and mouse pad Mionix Propus 380
In this article we will focus on the production of a young but very ambitious company Mionix, which only recently began its triumphant ascent to the gaming peripheral market. Founded in 2007 by a young Swedish enthusiast Peter Nygren, it has already won a number of prestigious awards in the field of computer design and collect a mass of positive responses among demanding gaming audience worldwide.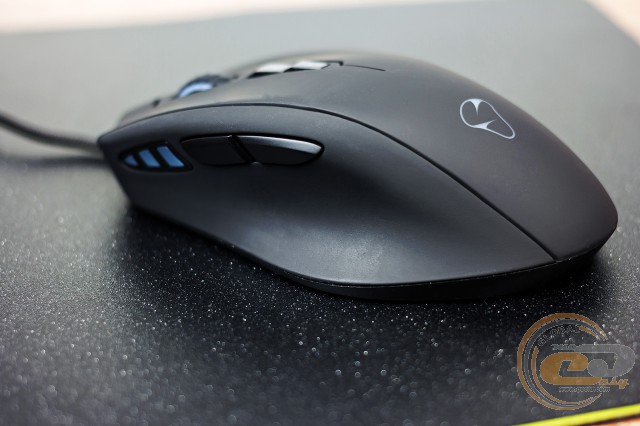 For testing we have gaming manipulator Mionix NAOS 8200, the main feature of which is an excellent ergonomics, multiplied by the stylish and very attractive utilitarian design. And we have decided to use heavy artillery in the form of the gaming surface Mionix Propus 380 in order to fully analyze the hidden potential of the device under review.
Read the full review >>>
---
Tablet Impression ImPAD 9314: review and testing
Not always the desire to buy a new tablet computer coincides with the presence of a sufficient amount of fund, which significantly reduces the range of devices available for purchase. In connection with the financial crisis, the price for models of famous brands was significantly increased, making them even less affordable to many users. Fortunately, the mobile market almost every day is extended with new and very interesting devices, many of which can boast of a good balance between functionality and reasonable price.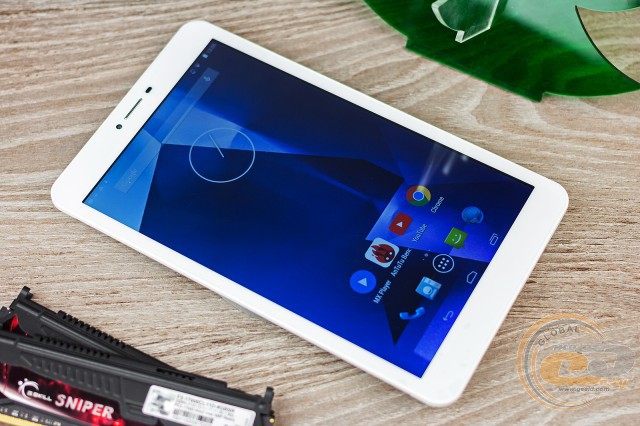 With one of these devices will be described in today's article. Fir testing we have a promising and well-balanced tablet Impression ImPAD 9314, that has a number of attractive and highly demanded features. The interesting features of mobile gadget for a relatively modest cost of 2899 ($ 139) and some hidden features will be learnt by reading our further review. We will start it traditionally from the detailed consideration of technical characteristics.
Read the full review >>>
---
Sony SmartBand SWR10: review and testing
In everyday life we are surrounded by a huge variety of gadgets that help in use, study and even on vacation. For some time past, there is a tendency to produce accessories, which are able to monitor the performance of our life - the so-called fitness trackers or activity trackers. Some models also boast of a number of additional functions that can elevate interaction with your smartphone or tablet to a new level. Such interesting accessory is a smartband Sony SmartBand SWR10.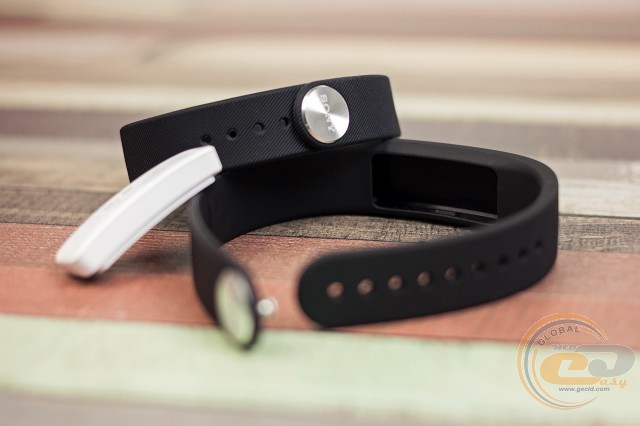 The product is made in a modern style using qualitative materials. In this review we will try to deal with all the functions and features of the band, evaluating them from a practical standpoint. Let's start from the technical characteristics:
Read the full review >>>
---
Smartyphone HTC Desire EYE: review and testing
The decision to allocate top smartphones in a separate lineup of HTC One, of course had a positive effect from the Taiwanese mobile giant. On the one hand, it is possible to carry out an extensive advertising campaign to attract new and potential customers, and on the other - to reduce the serious competition within its own product lineup, and to express themselves to others, at least a promising model.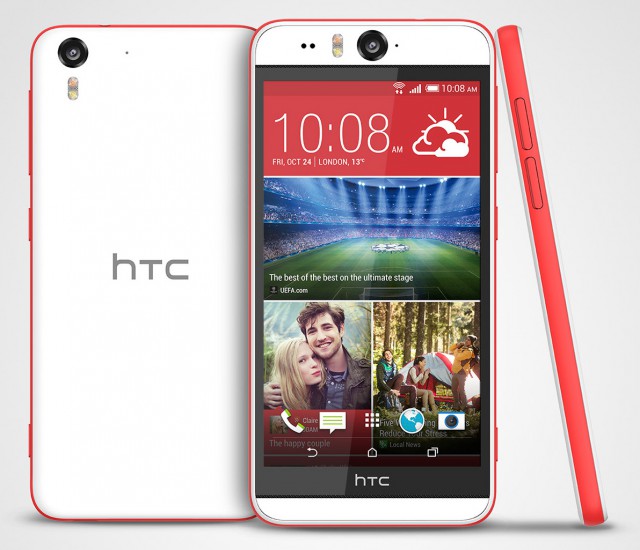 In this article we will talk about a very interesting and flagship smartphone HTC Desire EYE, which is the main representative of a slightly forgotten lineup of "desirable" devices. What interesting features has new product and can it oppose to more famous solutions?.
Read the full review >>>
---
ASUS RT-AC68U

router: review and testing
In this review we will continue to get acquainted with wireless routers that support the communication standard IEEE 802.11ac. Since its introduction enough time has passed and the market had to be filled with the solutions of the new format, which effected on their cost. Of course, the price tags for high-end models is still high, but the overall trend is still nice. Therefore, we decided not to be limited to the mainstream market segment, but also to draw your attention to a more productive solution. Such, for example, a router ASUS RT-AC68U, corresponding to the class AC1900.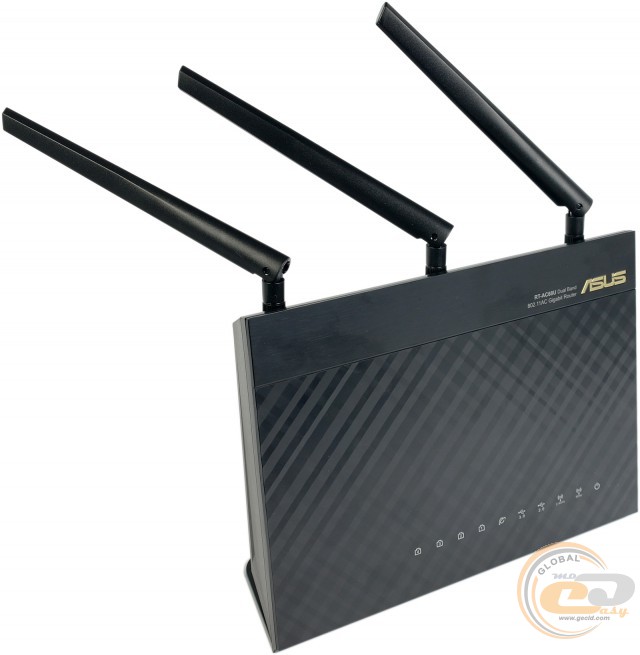 The specs:
Read the full review >>>
---
SmarphoneLenovo VIBE X2: review and testing
Many modern smartphone manufacturers trying to draw attention to their devices through a kind of "arms race", which means an increase in the size of the display, the number of processor cores, camera resolution, and other important parameters. So sometimes it turns out that the smartphone has pretty interesting specifications, but from the outside nothing special apart from the competition - all the same unsightly monoblock. All this is clear for the company Lenovo, which is able to create not only interesting gadgets in terms of price/features, but may surprise potential buyer by original appearance. In this regard, nice is a model from lineup Lenovo VIBE, absorbed the advanced technical features and interesting design. A striking example is the hero of our regular review Lenovo VIBE X2.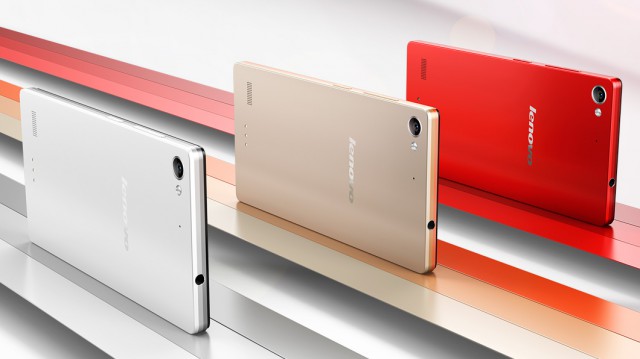 This model is original and has quite sophisticated design with qualitative materials. All this is wonderfully complemented by 5-inch Full HD IPS-screen, high-performance processor MediaTek MT6595M, the main 13 megapixels camera and a number of other equally interesting features, which we will discuss below. The specs:
Read the full review >>>
---
Tablet Lenovo TAB A8-50: review and testing
Competition among the available tablets is gaining more and more every day. The model range of any self-respecting manufacturer includes more than one device, which cover a wide segment of the market. The company Lenovo being one of the leading developers in the field of computer technology, also could not stay away and presented to the public its vision of a relatively inexpensive, but at the same time multi-functional tablet.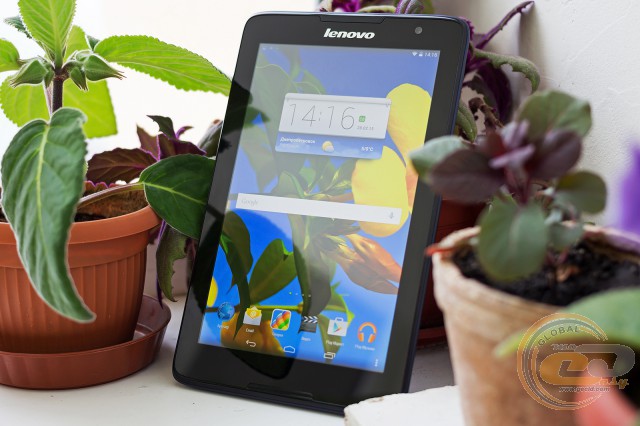 In this article we will look at the model Lenovo TAB A8-50. Accroding to the price and capabilities, it should appeal to almost everyone judgment and demanding users. Is it really possible you learn from our further review.
Read the full review >>>
---
Smart Watch and Phone: sWaP Social review and testing
Fiction of the past dreamed of a time when advanced technology will give people bright and unusual gadgets that provide unprecedented functionality. Movie characters certainly had a small device able to instantly process the vast amounts of information, or provide an advantage in battle.
And during last few years we have almost completely surrounded by high-performance mobile systems, thin and quite powerful smartphones, as well as a variety of other electronic gadgets. And due to the current trend toward miniaturization and the introduction of new technologies, we became the observers of the emergence of something extremely compact and rather unusual. And this is smart watch. The turning point in the industry was in 2013, when "arms race" had not only the world-famous industrial giants Apple, BlackBerry, Google, LG and Samsung, but other equally ambitious and persistent enthusiasts.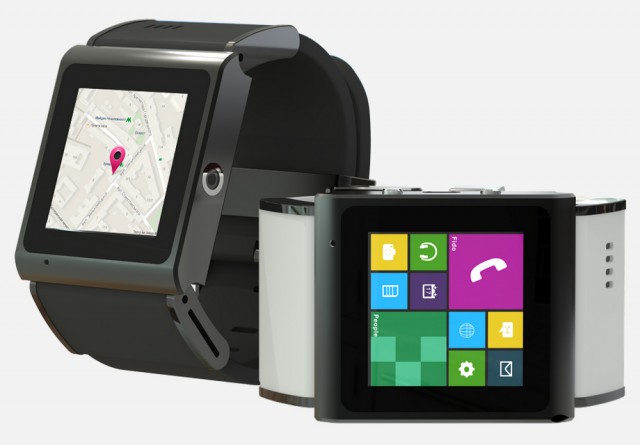 This time we managed to get quite interesting and very promising device in terms of the functionality Smart Watch and Phone sWaP Social. Unlike most of the competitors in the market, this model is not just a stylish accessory with a slightly expanded set of functions, but is a full-fledged smartphone in a compact wristwatch form factor. So let's start our acquaintance with the detailed examination of the technical characteristics of the gadget.
Read the full review >>>
---
Read the full review >>>
---
Read the full review >>>
---
ASUS RT-N18U router review and testing
ASUS Company has a pretty serious player in the market of networking equipment. It is enough to look at the variety of devices produced under this brand in the stores. Moreover, the manufacturer pays equally great attention both home and corporate segments. To first one includes the routers of class N150, N300 and N450, and the second - N600, N900, AC1200 and more. Of course, this division is rather relative, and it all depends on the complexity of the organization of the network under certain conditions. However, this classification is simplifies the choice for the average user.
We did such remark, since most wireless equipment is aimed at mainstream users and complies with standards N150, N300 and N450. However, it should be understood that in such a fast-growing digital world, the devices that are currently ranked as traditional business segment, tomorrow can begin actively used in home. Therefore we try to give attention to more productive solutions. In particular, this report will be devoted to wireless router ASUS RT-N18U, which corresponds to the class of N600, that is, its maximum speed of data exchange via Wi-Fi can be up to 600 Mb/s.
The specs:
Read the full review >>>
---