---
Smartphone Lenovo S60: review and testing
Just few years ago we have met the technology expansion, when the company Lenovo entered the mobile phone market. Due to a very reasonable price policy and constant introduction of advanced technologies it could to gain loyal fans around the world and make tangible nervous most famous competitors.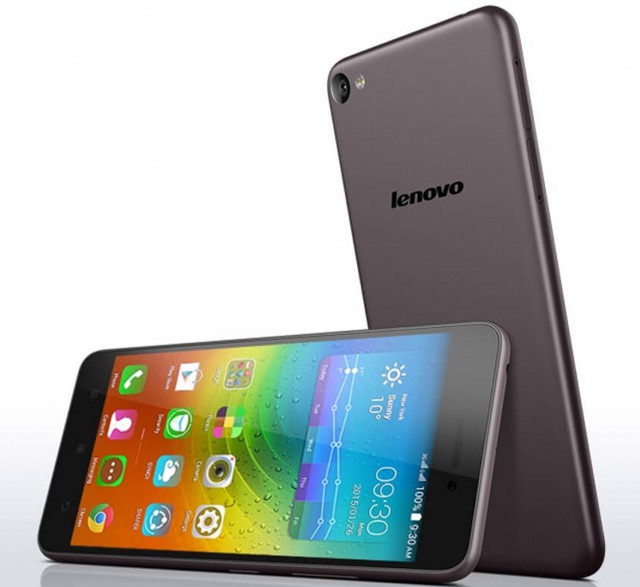 This article will be focused on a stylish and multifunctional smartphone Lenovo S60, which, thanks to attractive design, modern hardware platform and more than adequate cost is a perfect solution for a fairly wide audience of users. But let's begin our review with a review of the specifications.
Read the full review >>>
---
Smartphone GIGABYTE GSMART Rome RX: review and testing
Despite the huge advertising budgets and very productive marketeers, not every user is willing to pay a significant amount of money for the advertised brand or invest in a completely uncalled range of options. Often, for such a category of people the main criteria for selection of new mobile devices are reasonable price and practicality that cover all of the advanced functionality.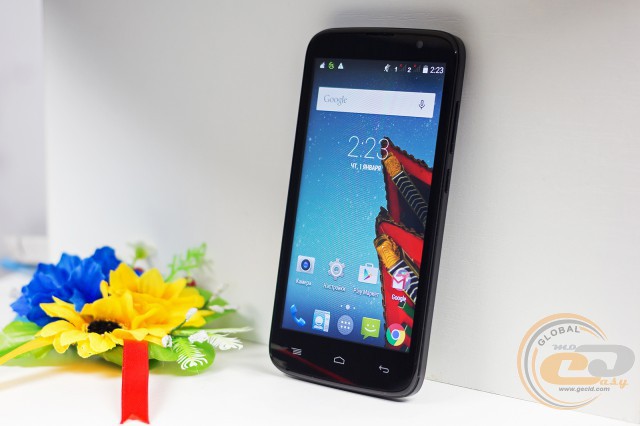 In this article we will talk about a relatively inexpensive, but quite required smartphone - GIGABYTE GSMART Rome RX, which is due to the classic design, good hardware platform and a very reasonable cost can be a good option. And we begin our review from a detailed review of the technical characteristics.
Read the full review >>>
---
Smartphone Sigma mobile X-treme PQ30: review and testing
On the pages of our website we have learnt a lot of protected gadgets under the brand Sigma mobile. From mobile phones to highly functional smartphones and even tablets. Nest in turn is another representative of smartphones Sigma mobile X-treme PQ30.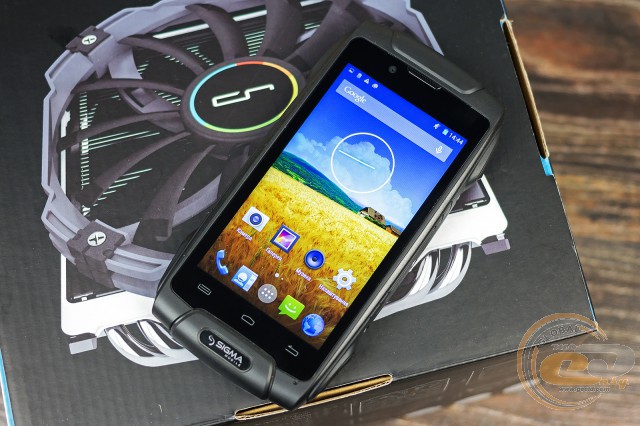 Novelty has usual aggressive appearance, protection against water and dust according to the international standard IP68, enough fresh hardware platform MediaTek MT6752 and excellent functionality. Traditionally, we propose to start an overview from the technical characteristics of the device:
Read the full review >>>
---
Globex X8 (GU8012C) tablet: review and testing
When choosing inexpensive and efficient tablet the user faces with a difficult task, since the domestic market includes a large number of manufacturers and models. Such type of gadgets includes the hero of our next review, namely Globex X8 (GU8012C).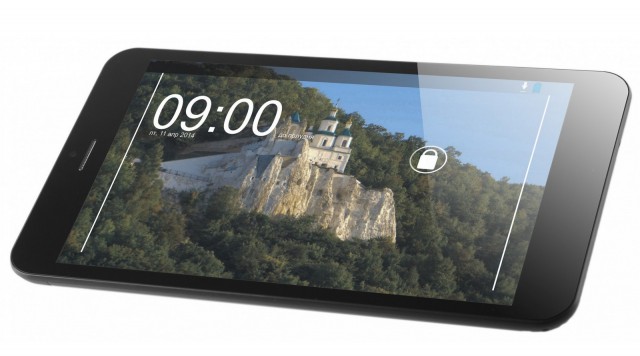 Novelty has a classic look, 8-inch IPS-display, efficient hardware platform and a wide range of wireless communication technologies. We will try to answer to the question: "What the potential buyer can expect from the tablet?" But fist of all let's start from the technical characteristics:
Read the full review >>>
---
Smartphone Fly EVO Tech 4 (IQ4514 Quad): review and testing
For quite a long time on the domestic market, the brand Fly won the favor and loyalty of users due to the wide range of different product range and very good price/features ratio. Today for testing we have a mid-range smartphone Fly EVO Tech 4 (IQ4514 Quad), designed for a wide range of users.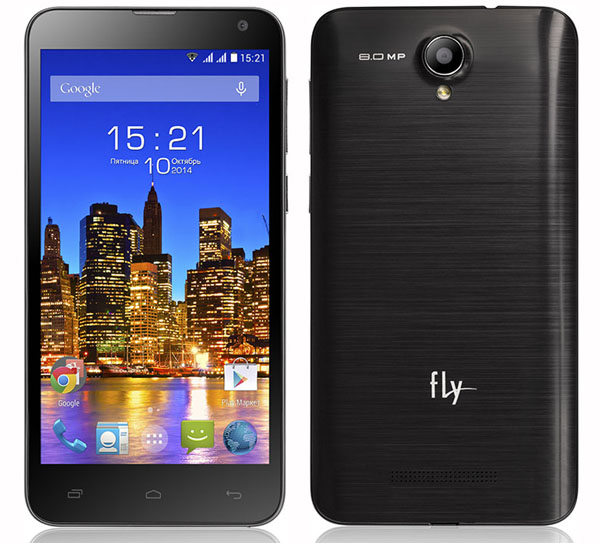 New product offers classic appearance in the popular 5-inch form factor, good performance and good functionality. How successful is the smartphone will be descried in this review. But first of all lets notice a technical specification of the device:
Read the full review >>>
---
Tablet Impression ImPAD 9314: review and testing
Not always the desire to buy a new tablet computer coincides with the presence of a sufficient amount of fund, which significantly reduces the range of devices available for purchase. In connection with the financial crisis, the price for models of famous brands was significantly increased, making them even less affordable to many users. Fortunately, the mobile market almost every day is extended with new and very interesting devices, many of which can boast of a good balance between functionality and reasonable price.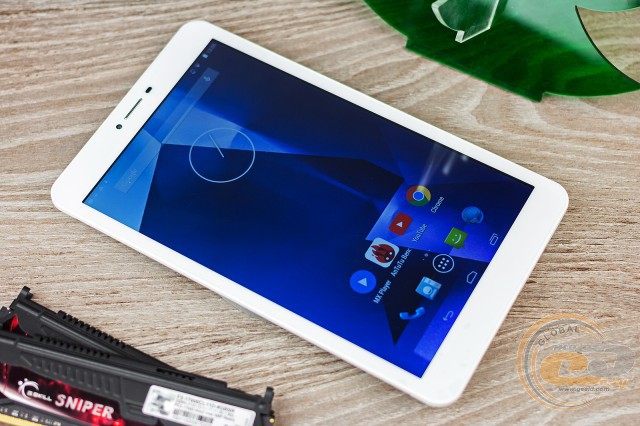 With one of these devices will be described in today's article. Fir testing we have a promising and well-balanced tablet Impression ImPAD 9314, that has a number of attractive and highly demanded features. The interesting features of mobile gadget for a relatively modest cost of 2899 ($ 139) and some hidden features will be learnt by reading our further review. We will start it traditionally from the detailed consideration of technical characteristics.
Read the full review >>>
---
ASUS Transformer Book T90 Chi: review and testing
Recently the company ASUS has introduced a number of interesting devices on Ukrainian market. Among them we found new 2-in-1 laptops of series ASUS Transformer Book Chi, which combine tablet and replaceable keyboard dock station. They boast of a relatively compactness. long battery life and a sufficient level of performance to perform simple daily tasks. For testing we have the youngest and affordable model of the lineup, ASUS Transformer Book T90 Chi.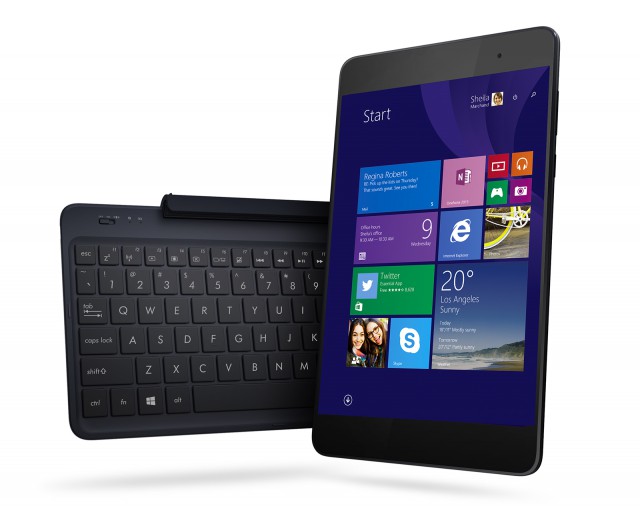 Novelty has a nice design using high-quality materials in the construction of 8.9-inch IPS-display, quite efficient processor Intel Atom Z3775, the main camera of 5 megapixels and a number of other features. Let's start a review of ASUS Transformer Book T90 Chi from a technical specifications:
Read the full review >>>
---
Ultrabook ASUS ZENBOOK UX305FA: review and testing
When in 2011 Intel presented a new and unique concept of a portable computer device, only few could have imagined that just a few years the ultrabooks will have a quite massive popularity. Today it is difficult to find a large manufacturer without at least one such gadget. But at the same time it became clear that new devices require an advanced hardware platform that can not fully function in such a compact space, but also seamlessly show a good result.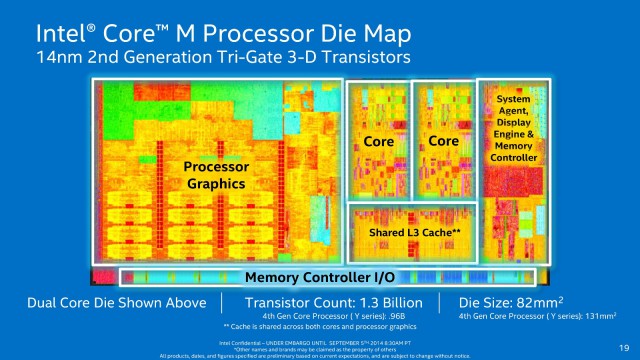 Best engineers from Intel decided to solve this complex problem. The result of their hard work was the development of a new generation of processors Intel Core M with record levels of performance and energy efficiency per watt of consumed energy. Thus, compared with the previous generation, it was possible to significantly reduce the level of heat (up to 60%), decrease the degree of power consumption (up to 45%) and to increase the processing power (40%) produced by microarray. And thanks to the introduction of the latest manufacturing process (14 nm), the area of the produced crystals was decreased by almost a half, enabling much more effective use of the available space, as well as deliver a portable device based on the new processors by the active cooling system.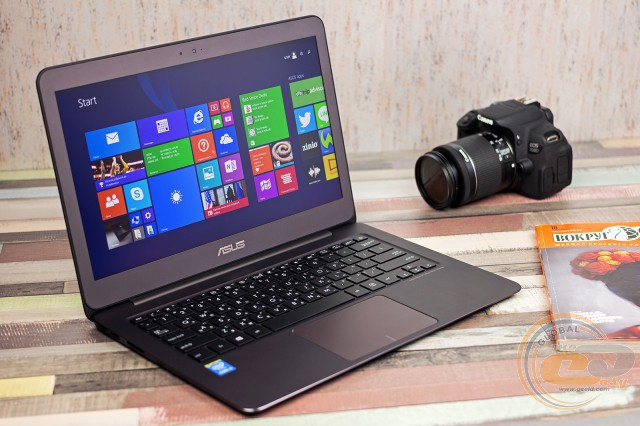 In this review, we will look at a magnificent example of modern ultra-compact computer equipment - ultrabook ASUS ZENBOOK UX305FA. Also we will try to analyze the effectiveness of a new hardware platform powered by Intel, as well as learn what additional capabilities has this very interesting and very promising market segment.
Read the full review >>>
---
Smartyphone HTC Desire EYE: review and testing
The decision to allocate top smartphones in a separate lineup of HTC One, of course had a positive effect from the Taiwanese mobile giant. On the one hand, it is possible to carry out an extensive advertising campaign to attract new and potential customers, and on the other - to reduce the serious competition within its own product lineup, and to express themselves to others, at least a promising model.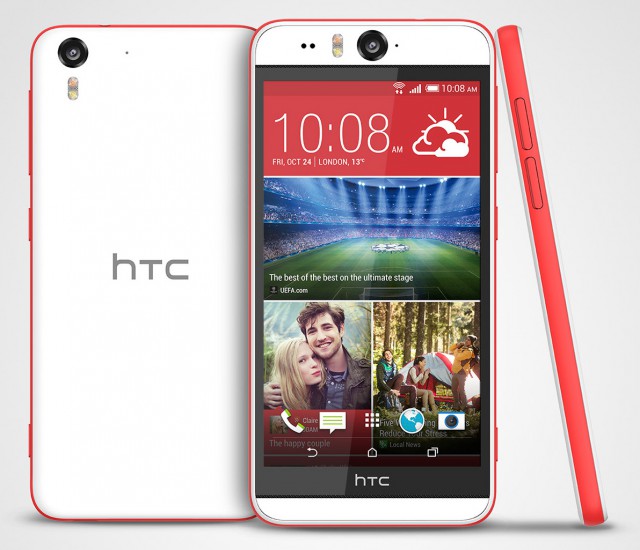 In this article we will talk about a very interesting and flagship smartphone HTC Desire EYE, which is the main representative of a slightly forgotten lineup of "desirable" devices. What interesting features has new product and can it oppose to more famous solutions?.
Read the full review >>>
---
Smartphone Sony Xperia Z3: review and testing
urrently Sony is upgrading its mobile business, and shifts the focus to the decisions of the upper and middle price range. In this fiscal year Sony Mobile Communications plans to sell 38 million smartphones. Despite rumors about the rejection of the strategy of issuing new flagship models every six months, the Vice-President of Global Communications and Public Relations Tim Harrison in a recent interview said that the company decided to produce flagship models more frequently than once a 12 months. On the one hand, this solution allows to quickly take into account errors and to impose compete with other manufacturers. But is it possible in this case to rely on the fundamental improvements over the previous model? It can also lead to competition within the lineup. We will try to find out the example of Sony Xperia Z3 is it true in the current market conditions.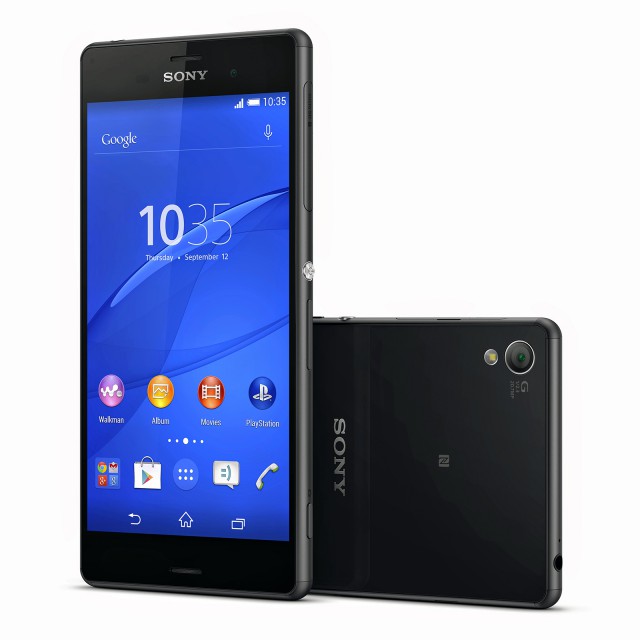 In terms of technical characteristics, this model is a little different from its predecessor Sony Xperia Z2. There is the same 5.2-inch Full HD IPS-display, processor Qualcomm Snapdragon 801 and the main camera of 20.7 megapixels. So what's the difference? It lies in a number of design improvements, branded shell Xperia Home and several technical nuances. All this will be explained in more detail below. Let's start from the technical specifications Sony Xperia Z3:
Producer

Sony

Model

Xperia Z3 (D6603)

Type, form-factor

Smartphone, monoblock

Communication standard

2G (GSM)

850 / 900 / 1800 / 1900 MHz

3G (HSPA+)

850 / 900 / 1700 / 1900 / 2100 MHz

4G (LTE)

700 / 800 / 850 / 900 / 1700 / 1800 / 1900 / 2100 / 2300 / 2600 MHz

Broadband data transfer

GPRS (32-48 Kb/s), EDGE (236 Kb/s), HSDPA (up to 42,2 Мb/s), HSUPA (up to 5,76 Мb/s), LTE Cat.4 (up to 50 Мb/s UL, up to 150 Мb/s DL)

SIM-card

Nano-SIM

CPU

Qualcomm Snapdragon 801 (MSM8974AC): quad-core Krait 400, up to 2,5 GHz, L2 cache − 2 МB, manufacturing process 28-nm HPm

GPU

Qualcomm Adreno 330: up to 578 MHz, support for OpenGL ES 3.0, OpenVG 1.1, OpenCL 1.1 and DirectX 9.0c

Display

IPS, 5,2" TRILUMINOS, 1920 x 1080 p (423 ppi), multi-touch up to 10 presses, protective Asahi DragonTrail X, technologies X-Reality and Live Colour

RAM

3 GB, dual-channel LPDDR3

ROM

16 GB

Card-readers

microSD (up to 128 GB)

Interfaces

1 x micro-USB

1 x audio mini-jack 3,5 mm

Multimedia

Sound processing

ClearAudio+

Speaker

Stereo

Microphone

Stereo

FM-radio

+

Camera

Main

Exmor RS (1/2,3"): 20,7 МP, BSI, aperture f/2.0, AF, LED flash, Image stabilization system

SteadyShot, «HDR»-shoot, video recording in format 4K Ultra HD (30 FPS)

Front

2,2 МP, aperture f/2.8, fixed focus, video recording in format 1080p

Connectivity

Wi-Fi

802.11 a/b/g/n/ac (2,4 / 5 GHz)

(Wi-Fi Direct, Wi-Fi hotspot)

Bluetooth

4.0

GPS/GLONASS

+/+

NFC

+

ИК

–

DLNA/Miracast

+/+

MHL

+ (MHL 3.0)

Sensors

Accelerometer, gyroscope, proximity sensor, light sensor, LED, a geomagnetic sensor (compass), barometer

Battery

Lithium-ion cell, non-removable: 3100 mАh

Charger

Input : 100~240 V AC 50/60 Hz

Output: 5 V DC1,5 А

Other

Dust and moisture protection according to IP65 and IP68

Dimensions

146 × 72 × 7,3 mm

Weight

152 g

Color

Black / White / Olive / Copper /Purple

OS

Android 4.4.4 KitKat + Xperia Home v7

Warranty

12 months

Producer website
Read the full review >>>
---
SmartphoneBenQ F5: review and testing
Probably for most users the Taiwanese company BenQ is primarily associated with monitors, projectors and various computer peripherals. Some may remember the mobile phones under the brand BenQ-Siemens, which were issued from 2006 to the second half of 2008. After five year break the company decides to return to the rapidly growing smartphone market with two models: BenQ F3 and A3, which received good specifications and were aimed at the local market. For now the arsenal of the Taiwanese manufacturer includes two current smartphones - BenQ T3 and BenQ F5, designed for the international market in the medium and high price range, respectively. The older model was tested in our test lab and we will try to understand how it is interesting to potential buyers.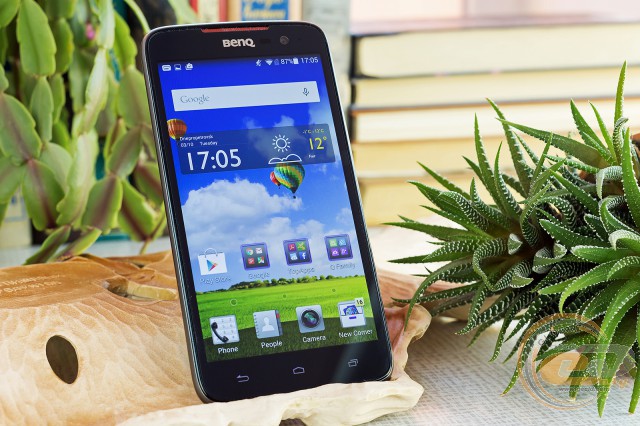 The novelty has a modern look with qualitative materials, 5-inch HD IPS-display, common quad-core processor Qualcomm Snapdragon 400, the main camera module 13-megapixel Sony Exmor sensor and a number of other equally interesting features.
The specs:
Read the full review >>>
---
AMD FreeSync is a reasonable response of NVIDIA G-SYNC
At the end of 2013 for the conference NVIDIA Editor's Day the NVIDIA has told about the technology NVIDIA G-SYNC, designed to make a real revolution in the world of dynamic synchronization of the image between the graphics card and monitor. Up to this point the struggle for the purity of the frame without any noticeable discontinuities and other artifacts was conducted exclusively on the side of the graphics card. NVIDIA offered to synchronize the refresh rate of the monitor with a frequency GPU frame rendering, to remove not only the gap frame, but slowdown, as well as delays. The technology NVIDIA G-SYNC in more detail is described in this review, so let's move on to the goal of this review - familiarity with the main competitor in the form of AMD FreeSync.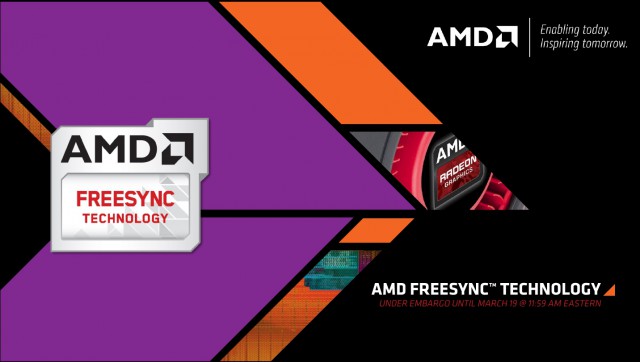 Surely the AMD management immediately realized the full extent of the potential impact of NVIDIA G-SYNC to compete for the hearts and minds of gamers worldwide. Furthermore, this technology requires a license, ie, AMD would have to pay a pretty penny for its adaptation to graphics cards. Given the precarious financial position of AMD, the question of such a scenario may not even raised in the leadership.
However, it was necessary intelligently to create an alternative: if consider the market of only video cards (not taking into account the integrated graphics core processor), the NVIDIA company occupies a dominant position. This means that the analog of NVIDIA G-SYNC with additional module is unlikely to appeal to many monitor manufacturers. Therefore, AMD has chosen a different path - an open standard, which does not require for additional fees and integration of special module.
So in May 2014 such review appeared «Adaptive-Sync» to the VESA-standard DisplayPort 1.2a, which realizes the technology AMD FreeSync. This means that all members of the organization VESA (which includes AMD and key players in the market monitors) may free use a new standard in the production of their monitors and to choose: to enable or disable support for this technology. Furthermore, AMD FreeSync was interested for company Intel, so the graphics core of processors Intel Broadwell will support it.
Open and free access of standard DisplayPort 1.2a Adaptive-Sync provides another competitive advantage: to reduce the final cost of the monitor that can serve for many key factor.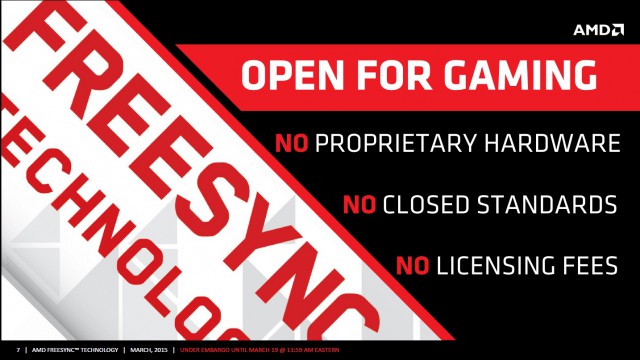 Now let's look at the technical details of AMD FreeSync in more details. As many already know, conventional monitors has constant refresh rate (usually 60 or 75 Hz, although there is a version with an index of 120 and 144 Hz). But the graphics card renders frames at different rates. First of all it is important in games where we want to get the maximum quality of image, that is, with the best graphics settings and acceptable speed of playback (up to 24 fps). The comfortable readings are above 30 - 40 fps. Since many of today's games are very demanding on system resources, and the scenes are very difficult to handle even high-performance adapters, the speed of rendering frames is dynamically changed. Due to this, there are gaps frames (Tearing), when one part of the monitor shows the current frame, and the other the next.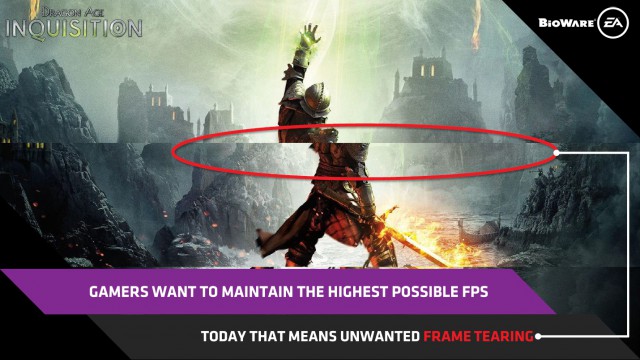 To remove this effect a VSYNC technology was developed: if the new frame is not ready at the time of refresh, the system duplicates the old one. This approach is effective in dealing with gaps, but creates new problems: Stuttering and Lag. In turn, this reduces the responsiveness of the mouse, so players later react to real changes in the virtual world, where one moment may divide winners from the losers.
Technology AMD FreeSync allows you to synchronize the refresh rate of the monitor with the speed of rendering images, eliminating the effects of gap frame and lagging. In fact, the same thing performs NVIDIA G-SYNC. But AMD FreeSync has a number of additional advantages.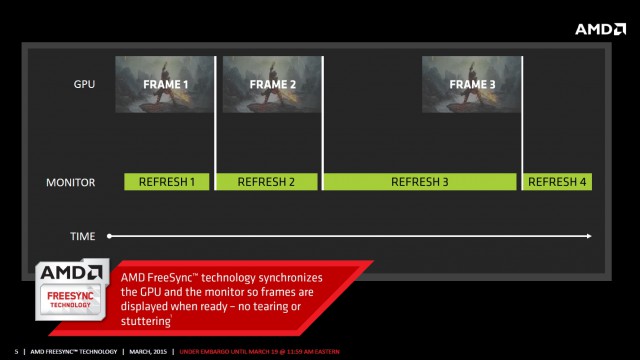 We have already mentioned that it does not require the integration of additional modules and license fees, as well as based on open standards. It also supports a wide range of monitor refresh rate: 9 - 240 Hz vs. 30 - 144 Hz at a competitive counterpart. Of course, the implementation of a specific frequency range depends solely on the monitor manufacturer, but in a way they always have the opportunity to go beyond the standard framework or create a product in the frequency range where fit in terms of its price positioning.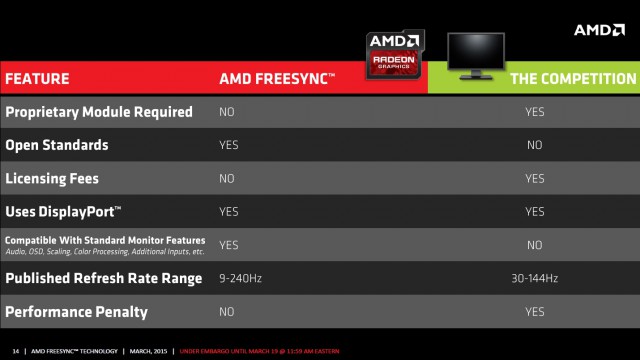 Another important advantage of AMD FreeSync is the support for the standard features of the monitor and the lack of impact on performance of gameplay. Firstly, it means that compatible displays can use more color profiles (for example, "Video", "Read", "Theatre", "Night view" and others), DisplayPort port can transmit audio along with the video, and the manufacturer can integrate additional video interfaces (though technology AMD FreeSync work will be supported only when using the DisplayPort 1.2a). Monitors with support for NVIDIA G-SYNC use only one color profile and one video interface DisplayPort 1.2a.
As for the impact to performance, AMD has even provided a comparative test, the results of which are displayed in the following table:
| | | | | | | |
| --- | --- | --- | --- | --- | --- | --- |
| Game | AMD FreeSync Off (FPS average number) | AMD FreeSync On (FPS average number) | Difference | NVIDIA G-SYNC Off (FPS average number) | NVIDIA G-SYNC On (FPS average number) | Difference |
| Alien Isolation | 87,68 | 87,89 | 0,24 | 73,21 | 72,16 | -1,43 |
| BioShock Infinite | 92,53 | 92,63 | 0,11 | 83,13 | 81,15 | -2,38 |
| Tomb Raider | 87,1 | 87,5 | 0,46 | 74,5 | 73,5 | -1,34 |
| Sniper Elite 3 | 68,3 | 68,4 | 0,15 | 52,7 | 52,2 | -0,95 |
| Thief | 71,4 | 71,7 | 0,42 | 61,9 | 61,2 | -1,13 |
As you can see, NVIDIA G-SYNC reduces the average number of FPS in the specified game only by 1-2%, which will not be seen in reality. At the same time, the use of technology AMD FreeSync does not allow increase playback speed even at 1%. That is the point of comparison is purely symbolic.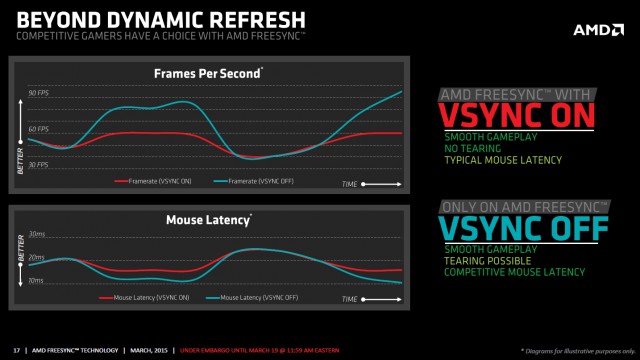 We are talking about the behavior of technologies outside the designated frequency band. NVIDIA G-SYNC behaves if VSYNC is permanently activated when output for the specified range: if the frame rate is lower than 30 Hz, you can notice stuttering and lagging. Above 144 Hz frame rate does not rise simply because the GPU limits it at this point. That is, the priority is the picture without breaks.
AMD FreeSync allows the user to decide on their own how the system should behave outside the supported range: activate VSYNC, reducing the responsiveness of the mouse and their own actions, or not to use VSYNC, faced with a possible rupture of the image. In the second case, the upper limit is removed and the level of FPS can go beyond it.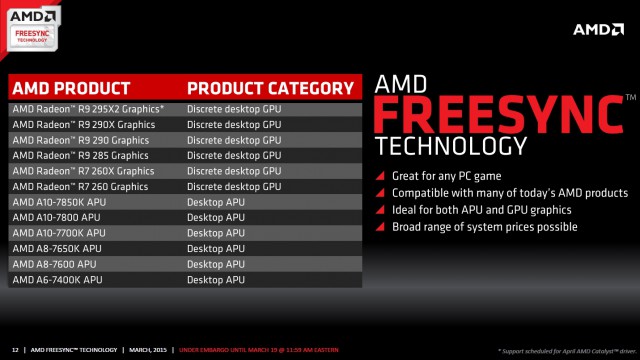 Take advantage of the new technology will not only owners of the top-end graphics cards, but the owners middle range graphics cards, as well as a series of APU AMD Kaveri. Do add also the above-mentioned series of processors Intel Broadwell. Many have a question: "Why the list includes the processor with features not enough for comfortable play of modern games?" The answer lies in the use of technology AMD FreeSync and other content. For example, you can synchronize the refresh rate of the monitor with a fixed video frequency without re-encoding of the file.

Moreover, this opens the way to further reduce the energy consumption, which is particularly important in mobile systems. The fact that the standard DisplayPort 1.2a Adaptive-Sync is already compatible with the Embedded DisplayPort interface and supports «Static Screen State»: if the picture is static (no new content, for example, while reading a document), the frequency of updating is reduced to the minimum level. In conventional displays it is 60 Hz, and compatible with AMD FreeSync it is theoretically 9 Hz.
And finally, let's look at the issue of price. In the past, AMD has repeatedly stated that the above indicated benefits of AMD FreeSync will provide accessible compatibility of monitors. Is that true?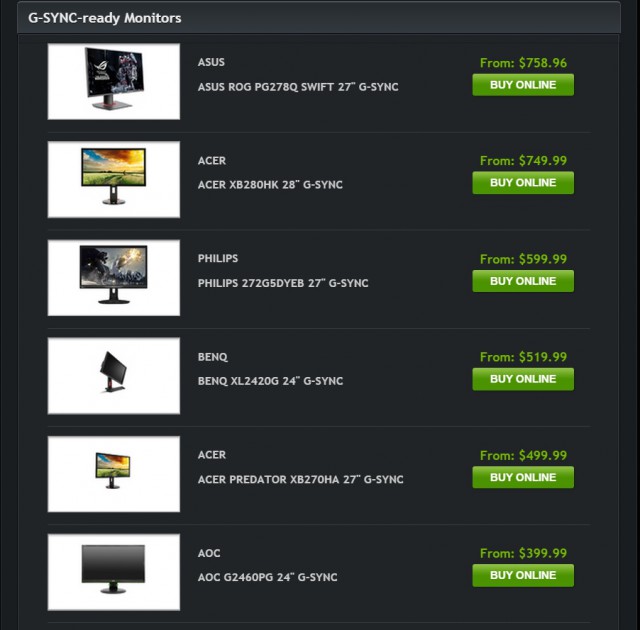 The NVIDIA site has a list of currently available monitors with support for NVIDIA G-SYNC. As you can see, the cheapest is 24-inch AOC G2460PG with a suggested price of $ 399, TN-panel resolution of Full HD (1920 x 1080) and refresh rate to 144 Hz. The most accessible in the published list is AMD model LG 29UM67 at an estimated price of $ 449. Stated dynamic range is 48 - 75 Hz, but it has a 29-inch IPS-panel with a resolution of 2560 x 1080 pixels. If you need the display with 144 Hz dynamic refresh rate, while Acer XG270HU with a 27-inch TN-panel and resolution of 2560 x 1440 looks good alternative for $ 499.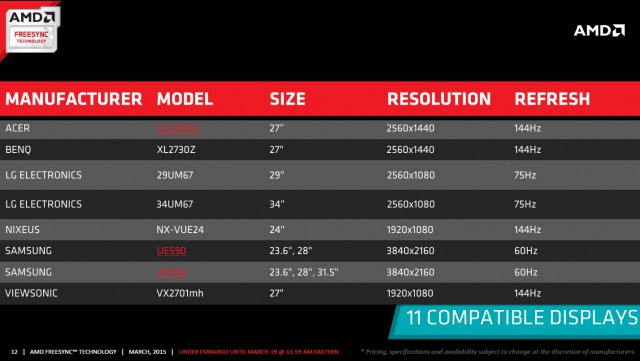 In general, manufacturers very warmly received the technology AMD FreeSync. AMD has reported at least about 11 models of top vendors with different diagonals (from 23.6 to 34 inches), resolution (from 1920 x 1080 to 3840 x 2160) and a range of frequencies (from 60 to 144 Hz), which have already been announced or will soon appear on the market. It is possible that many other players just wait; analyzing consumer demands, and soon they join one of two groups.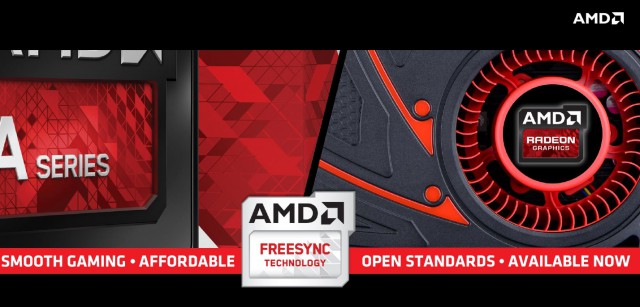 Read the full review >>>
---
SmarphoneLenovo VIBE X2: review and testing
Many modern smartphone manufacturers trying to draw attention to their devices through a kind of "arms race", which means an increase in the size of the display, the number of processor cores, camera resolution, and other important parameters. So sometimes it turns out that the smartphone has pretty interesting specifications, but from the outside nothing special apart from the competition - all the same unsightly monoblock. All this is clear for the company Lenovo, which is able to create not only interesting gadgets in terms of price/features, but may surprise potential buyer by original appearance. In this regard, nice is a model from lineup Lenovo VIBE, absorbed the advanced technical features and interesting design. A striking example is the hero of our regular review Lenovo VIBE X2.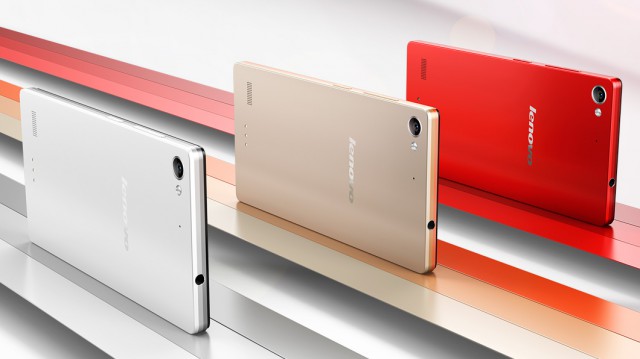 This model is original and has quite sophisticated design with qualitative materials. All this is wonderfully complemented by 5-inch Full HD IPS-screen, high-performance processor MediaTek MT6595M, the main 13 megapixels camera and a number of other equally interesting features, which we will discuss below. The specs:
Read the full review >>>
---
ASUSPB279Q monitor: review and testing
ASUS is known due to the fact that it well ahead of the competition for the production of new products equipped with the most modern technology. Today's review is not a disappointment to the fans of its products. ASUS PB279Q is equipped with a matrix with high pixel density. As a result the image is very sharp and can boast a good color gamut. But that's not all. At the moment, ASUS PB279Q is one of the extremely few 27-inch 4K-monitors with IPS-matrix.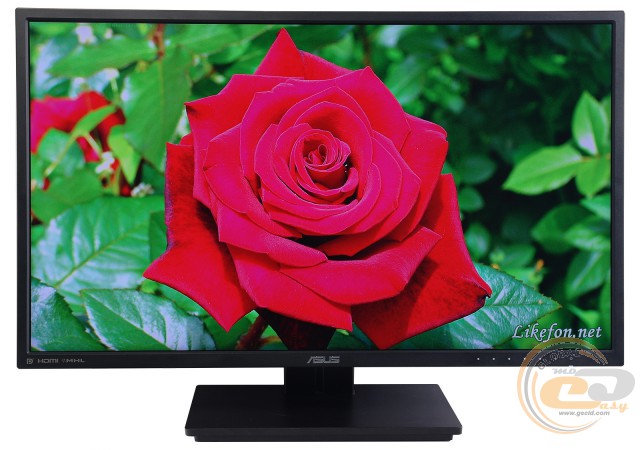 The specs:
Read the full review >>>
---
Tablet Lenovo TAB A8-50: review and testing
Competition among the available tablets is gaining more and more every day. The model range of any self-respecting manufacturer includes more than one device, which cover a wide segment of the market. The company Lenovo being one of the leading developers in the field of computer technology, also could not stay away and presented to the public its vision of a relatively inexpensive, but at the same time multi-functional tablet.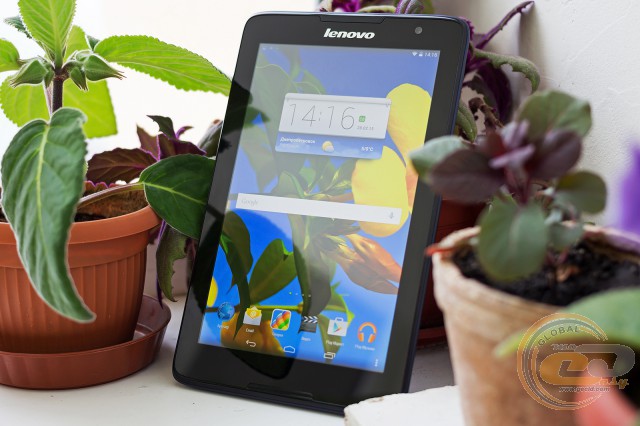 In this article we will look at the model Lenovo TAB A8-50. Accroding to the price and capabilities, it should appeal to almost everyone judgment and demanding users. Is it really possible you learn from our further review.
Read the full review >>>
---
Smartphone ZTE Nubia Z7 mini: review and testing
Over the past few years Chinese mobile phone manufacturers made a huge burst in development. Until recently their products had a plain design, low-quality build quality, slurred hardware and software with uncomfortable control aspect. The appearance of Android OS greatly simplified life of the creator of such devices and at the same time increased competition between them. "Fashion" OS applied in smartphones of world-known manufacturers strongly pulled Chinese devices in terms of functionality, but at the same time has increased demands to the hardware. The Chinese unnamed devices became popular for user with higher demands in terms of performance and design.
After a few years of competition for buyers in the domestic and foreign markets the Chinese smartphones were completely transformed. Companies whose names are in our area were not popular now offer phones with flagship systems, high-quality screen and uninteresting design. This is complemented by current versions of the Android OS with useful add-ons from the manufacturer and affordable price.
Against the background of bold newcomers more notable Chinese companies are in an interesting position. On the one hand, their image doesn't allow to skim the cream like global brands, often offering overpriced smartphones with outdated features. On the other hand, they cannot make price dumping as the cost is higher than that of their younger compatriots with a small staff and advertising costs.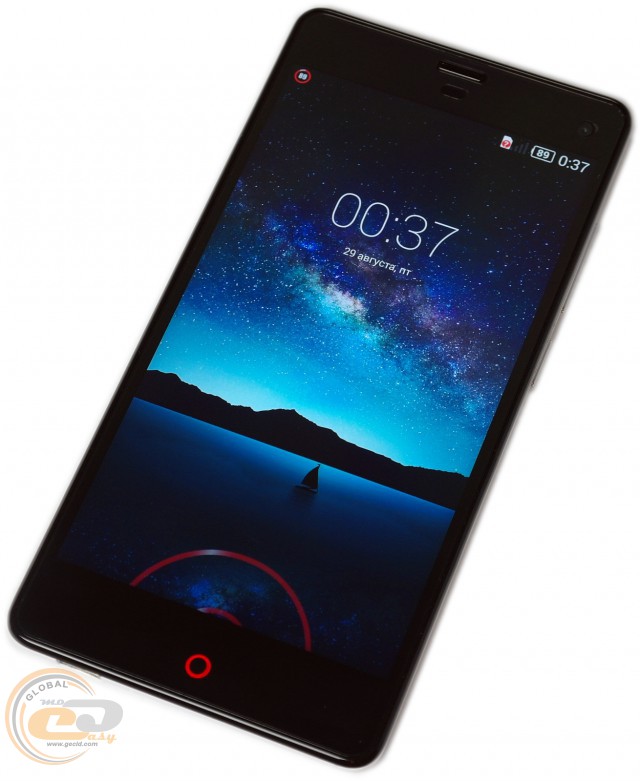 In such circumstances some Chinese brands try to offer smartphones with good quality equipment and technical support at a price slightly higher than "anonymous" devices, but much lower than that of identical offers from international companies. This class of solutions includes the smartphone ZTE Nubia Z7 mini. This model was bought by the author for personal use, and now will try to tell you about the pros and cons of this model.
Read the full review >>>
---
Read the full review >>>
---
Read the full review >>>
---
Read the full review >>>
---
Dell Venue 8 tablet review and testing
While modern mobile industry did not fully realize the idea of "designer" allowing users to choose the required components and characteristics of a new purchase, the manufacturer combines different strong and weak sides of future devices. As a result of this approach, not all the available tablets have a good ratio of advantages and disadvantages.
Tablet Dell Venue 8 at first glance should appeal to those users who don't want to overpay for not always useful features, applications, and the extra power unit of hardware item. Characteristics of the device looks quite balanced, which should provide good performance on all fronts. So let's move on to the review, in order to find out what lies behind the numbers.
Read the full review >>>
---