---
Smartphone Lenovo S60: review and testing
Just few years ago we have met the technology expansion, when the company Lenovo entered the mobile phone market. Due to a very reasonable price policy and constant introduction of advanced technologies it could to gain loyal fans around the world and make tangible nervous most famous competitors.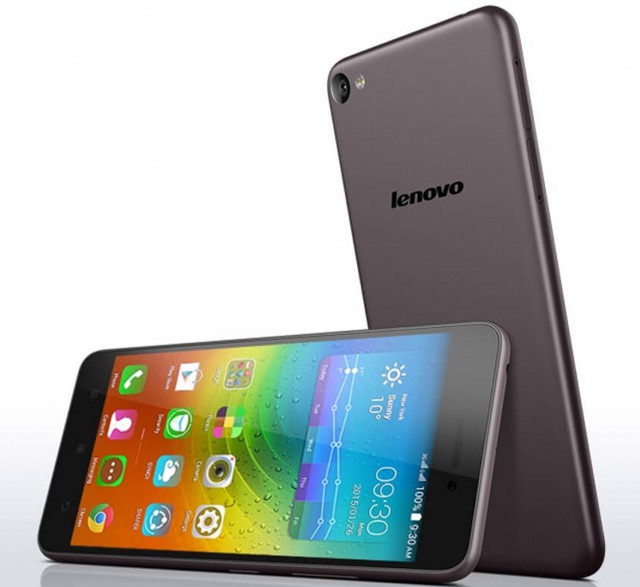 This article will be focused on a stylish and multifunctional smartphone Lenovo S60, which, thanks to attractive design, modern hardware platform and more than adequate cost is a perfect solution for a fairly wide audience of users. But let's begin our review with a review of the specifications.
Read the full review >>>
---
LUXA2 TX-P1 Wireless Charging Power Bank: review and testing
Despite the outstanding performance and the widespread introduction of advanced technologies, the main and perhaps the most unpleasant aspect of modern mobile devices is their low rate of battery life. It's hard to find a user who didn't face with a suddenly discharged smartphone or digital camera battery, which is not allowed to capture any important event.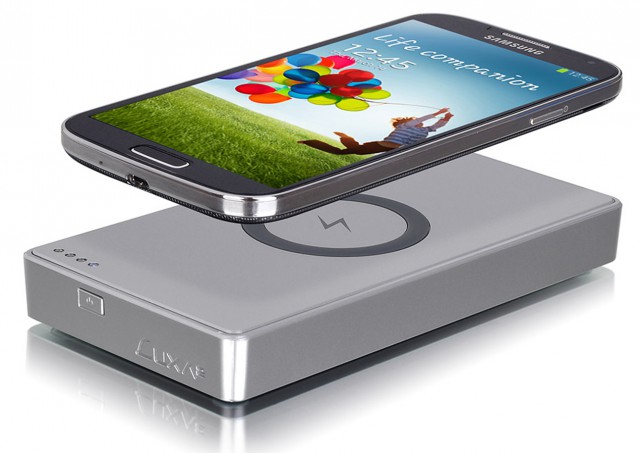 In this review we will look at a fairly simple and very convenient solution to the above problem in the face of compact charger LUXA2 TX-P1. Due to an integrated accumulator and support for Qi wireless standard, it can significantly extend the battery life of almost any mobile gadget.
Read the full review >>>
---
LUXA2 Lavi D Wireless Headphones: review and testing
Probably nobody will be surprised by wireless headset since the market contains quite a large number of such devices. However the manufacturers do not stop on the achieved results and constantly improve their solutions, launching new products with advanced technologies.
For example in 2009 the company Thermaltake has created a separate department LUXA2, which has been developing all kinds of accessories and gadgets for different segments of the population. A key feature of the LUXA2 products design is a combination of simple forms and elements of luxury.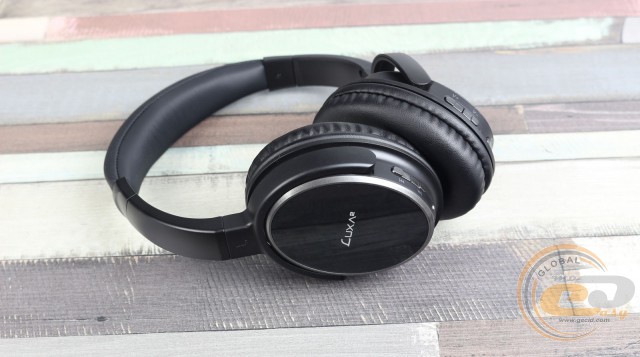 This applies to the wireless headset LUXA2 Lavi D, that will be described in today's review. It has the classic look of the full-size headphones, while delivering a certain share of individuality.
Read the full review >>>
---
Smartphone Samsung Galaxy S6: review and testing
In recent years, all have become used obtain one of the most technological gadgets on the market due to release of a new flagship smartphone of series Samsung Galaxy S. And it is a rule that each model can meet the needs of even the most demanding user. And if the functionality of all devices of the Korean manufacture was always at the highest level, in terms of design solutions were criticized. This is primarily due to the insignificant differences between the appearance of devices and in terms of used materials.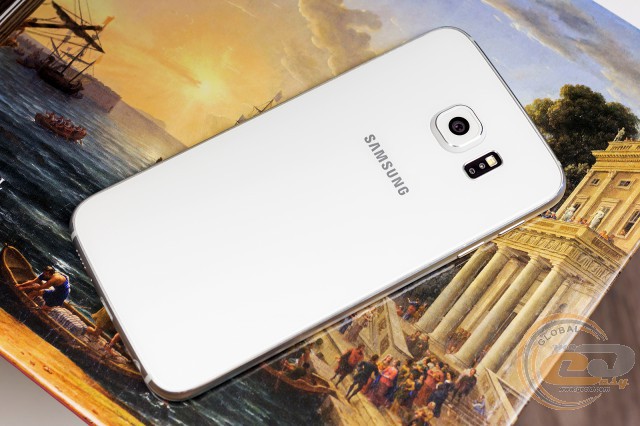 This year at the MWC in Barcelona admirers of the brand received a pleasant surprise in the form of a presentation of two flagships - Samsung Galaxy S6 and Samsung Galaxy S6 Edge, which got a new design using glass and metal in the structure. For testing we have the first model without the curved screen and prefix «Edge», but this device is no less interesting. All features are described in today's review. But first of all let's learn the technical specifications:
Read the full review >>>
---
Smartphone Sigma mobile X-treme PQ30: review and testing
On the pages of our website we have learnt a lot of protected gadgets under the brand Sigma mobile. From mobile phones to highly functional smartphones and even tablets. Nest in turn is another representative of smartphones Sigma mobile X-treme PQ30.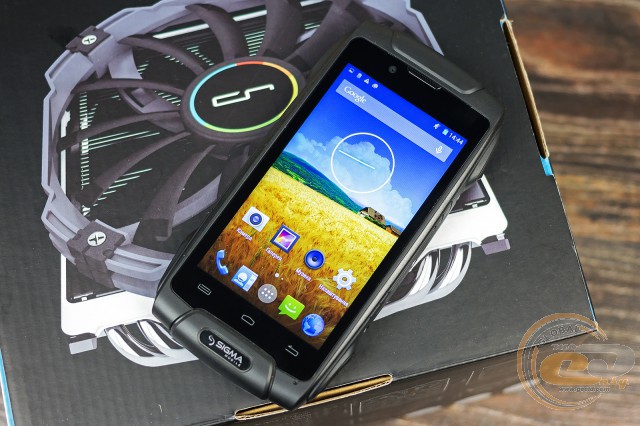 Novelty has usual aggressive appearance, protection against water and dust according to the international standard IP68, enough fresh hardware platform MediaTek MT6752 and excellent functionality. Traditionally, we propose to start an overview from the technical characteristics of the device:
Read the full review >>>
---
Globex X8 (GU8012C) tablet: review and testing
When choosing inexpensive and efficient tablet the user faces with a difficult task, since the domestic market includes a large number of manufacturers and models. Such type of gadgets includes the hero of our next review, namely Globex X8 (GU8012C).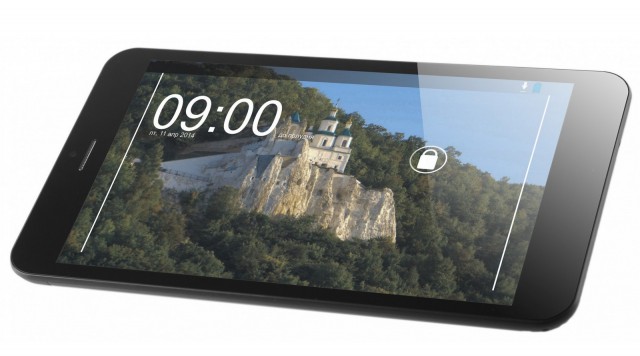 Novelty has a classic look, 8-inch IPS-display, efficient hardware platform and a wide range of wireless communication technologies. We will try to answer to the question: "What the potential buyer can expect from the tablet?" But fist of all let's start from the technical characteristics:
Read the full review >>>
---
Hard disk WD My Passport Ultra (500 GB): review and testing
Series of compact and stylish 2.5-inch external HDD-drives Western Digital My Passport Ultra is not a newcomer to the market. Moreover, in a previous review we examined and tested model Western Digital My Passport Ultra (WDBZFP0010BBK) with capacity of 1TB. Now we have a model WD WDBPGC5000ABL with capacity of 500 GB. And today we are going to lean the differences.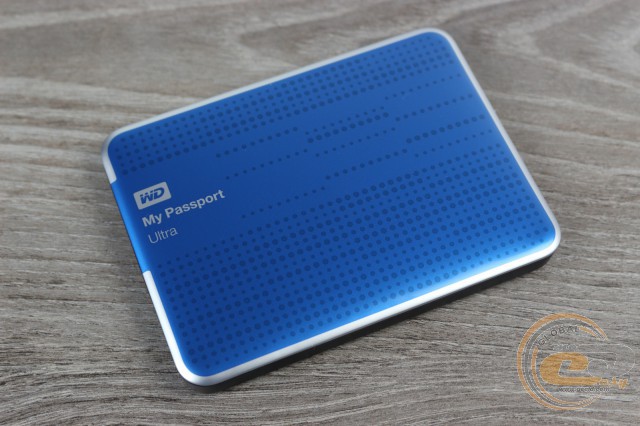 The specs:
Read the full review >>>
---
Smartphone Fly EVO Tech 4 (IQ4514 Quad): review and testing
For quite a long time on the domestic market, the brand Fly won the favor and loyalty of users due to the wide range of different product range and very good price/features ratio. Today for testing we have a mid-range smartphone Fly EVO Tech 4 (IQ4514 Quad), designed for a wide range of users.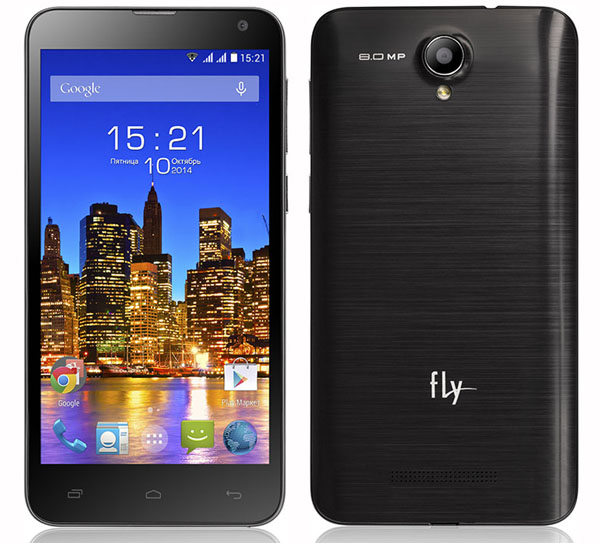 New product offers classic appearance in the popular 5-inch form factor, good performance and good functionality. How successful is the smartphone will be descried in this review. But first of all lets notice a technical specification of the device:
Read the full review >>>
---
SSD-drive HyperX Savage SSD (240 GB): review and testing
When you upgrade the disk subsystem of a desktop or laptop you have some questions. Firstly, what to choose: a new hard drive or SSD. In the first case you get a large amount of space at a relatively low cost. This option is ideal for those who store a lot of video, photos or other data and does not require fast access speed.
The second option would significantly improve the overall performance of the operating system and applied application, however, it requires large investments and would bring less disk space.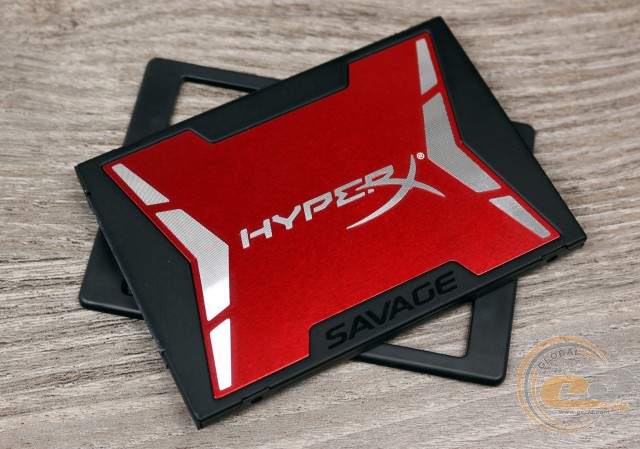 In addition, pay attention to the ease of installation and the possibility of further use of the rest component (in this case the old drive). The model HyperX Savage SSD can cope with these tasks. It has a capacity of 240 GB and produced by notable company Kingston. Novelty has extended the scope of delivery that contains not only all the necessary adapters to install it in your laptop or desktop PC, but also the original external pocket with interface USB 3.0.
The specs:
Read the full review >>>
---
Tablet Impression ImPAD 9314: review and testing
Not always the desire to buy a new tablet computer coincides with the presence of a sufficient amount of fund, which significantly reduces the range of devices available for purchase. In connection with the financial crisis, the price for models of famous brands was significantly increased, making them even less affordable to many users. Fortunately, the mobile market almost every day is extended with new and very interesting devices, many of which can boast of a good balance between functionality and reasonable price.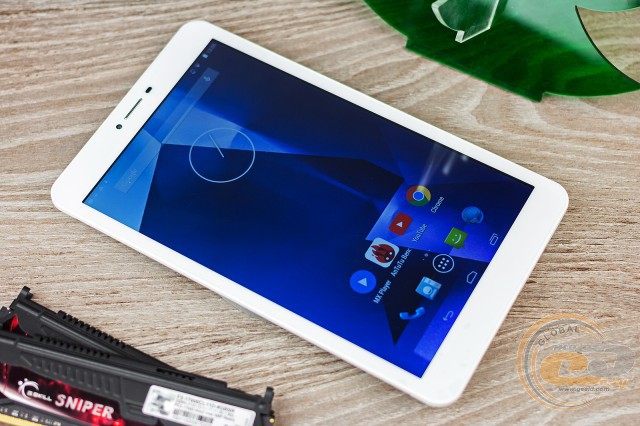 With one of these devices will be described in today's article. Fir testing we have a promising and well-balanced tablet Impression ImPAD 9314, that has a number of attractive and highly demanded features. The interesting features of mobile gadget for a relatively modest cost of 2899 ($ 139) and some hidden features will be learnt by reading our further review. We will start it traditionally from the detailed consideration of technical characteristics.
Read the full review >>>
---
ASUS Transformer Book T90 Chi: review and testing
Recently the company ASUS has introduced a number of interesting devices on Ukrainian market. Among them we found new 2-in-1 laptops of series ASUS Transformer Book Chi, which combine tablet and replaceable keyboard dock station. They boast of a relatively compactness. long battery life and a sufficient level of performance to perform simple daily tasks. For testing we have the youngest and affordable model of the lineup, ASUS Transformer Book T90 Chi.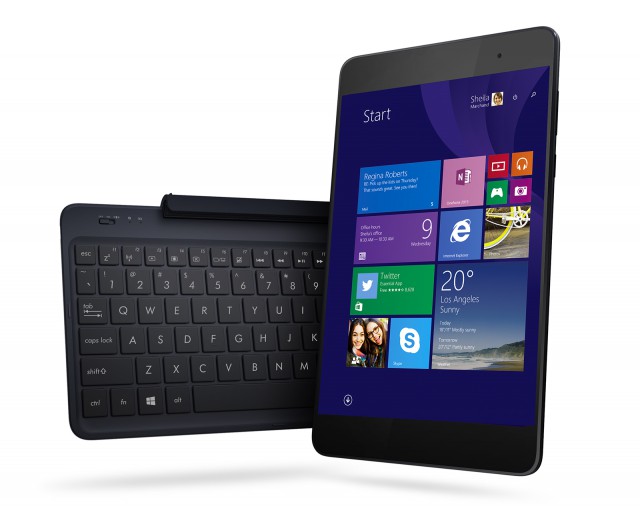 Novelty has a nice design using high-quality materials in the construction of 8.9-inch IPS-display, quite efficient processor Intel Atom Z3775, the main camera of 5 megapixels and a number of other features. Let's start a review of ASUS Transformer Book T90 Chi from a technical specifications:
Read the full review >>>
---
Sony SmartBand SWR10: review and testing
In everyday life we are surrounded by a huge variety of gadgets that help in use, study and even on vacation. For some time past, there is a tendency to produce accessories, which are able to monitor the performance of our life - the so-called fitness trackers or activity trackers. Some models also boast of a number of additional functions that can elevate interaction with your smartphone or tablet to a new level. Such interesting accessory is a smartband Sony SmartBand SWR10.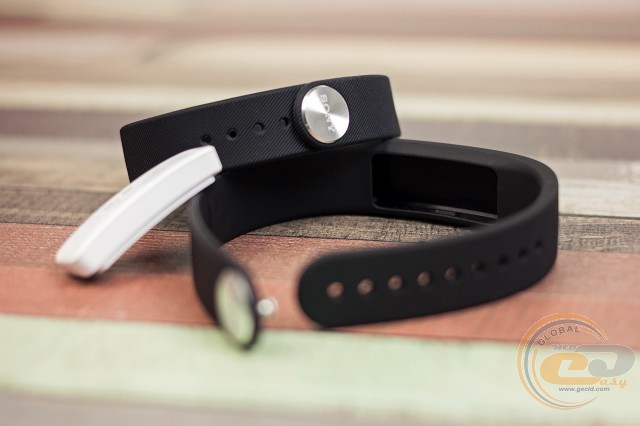 The product is made in a modern style using qualitative materials. In this review we will try to deal with all the functions and features of the band, evaluating them from a practical standpoint. Let's start from the technical characteristics:
Read the full review >>>
---
Smartyphone HTC Desire EYE: review and testing
The decision to allocate top smartphones in a separate lineup of HTC One, of course had a positive effect from the Taiwanese mobile giant. On the one hand, it is possible to carry out an extensive advertising campaign to attract new and potential customers, and on the other - to reduce the serious competition within its own product lineup, and to express themselves to others, at least a promising model.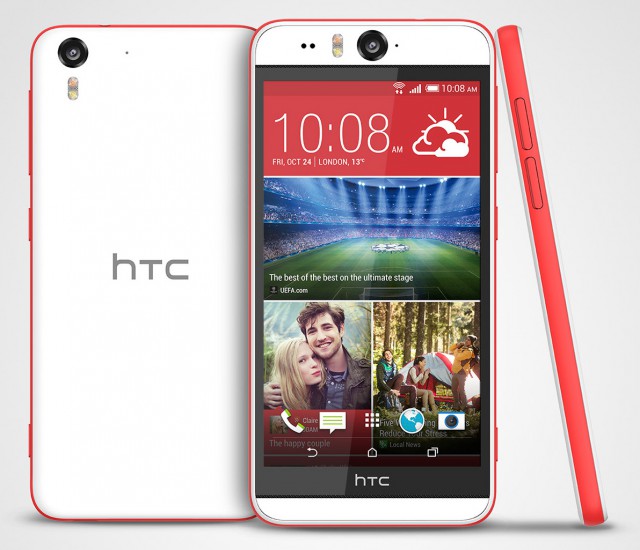 In this article we will talk about a very interesting and flagship smartphone HTC Desire EYE, which is the main representative of a slightly forgotten lineup of "desirable" devices. What interesting features has new product and can it oppose to more famous solutions?.
Read the full review >>>
---
Smartphone Sony Xperia Z3: review and testing
urrently Sony is upgrading its mobile business, and shifts the focus to the decisions of the upper and middle price range. In this fiscal year Sony Mobile Communications plans to sell 38 million smartphones. Despite rumors about the rejection of the strategy of issuing new flagship models every six months, the Vice-President of Global Communications and Public Relations Tim Harrison in a recent interview said that the company decided to produce flagship models more frequently than once a 12 months. On the one hand, this solution allows to quickly take into account errors and to impose compete with other manufacturers. But is it possible in this case to rely on the fundamental improvements over the previous model? It can also lead to competition within the lineup. We will try to find out the example of Sony Xperia Z3 is it true in the current market conditions.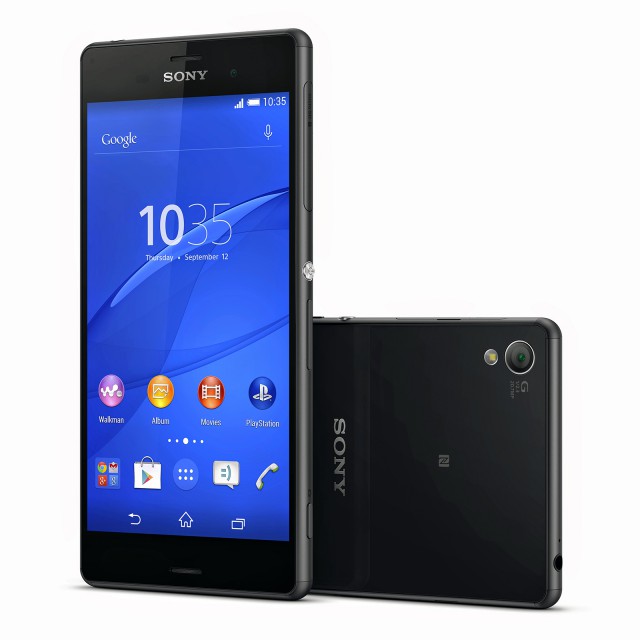 In terms of technical characteristics, this model is a little different from its predecessor Sony Xperia Z2. There is the same 5.2-inch Full HD IPS-display, processor Qualcomm Snapdragon 801 and the main camera of 20.7 megapixels. So what's the difference? It lies in a number of design improvements, branded shell Xperia Home and several technical nuances. All this will be explained in more detail below. Let's start from the technical specifications Sony Xperia Z3:
Producer

Sony

Model

Xperia Z3 (D6603)

Type, form-factor

Smartphone, monoblock

Communication standard

2G (GSM)

850 / 900 / 1800 / 1900 MHz

3G (HSPA+)

850 / 900 / 1700 / 1900 / 2100 MHz

4G (LTE)

700 / 800 / 850 / 900 / 1700 / 1800 / 1900 / 2100 / 2300 / 2600 MHz

Broadband data transfer

GPRS (32-48 Kb/s), EDGE (236 Kb/s), HSDPA (up to 42,2 Мb/s), HSUPA (up to 5,76 Мb/s), LTE Cat.4 (up to 50 Мb/s UL, up to 150 Мb/s DL)

SIM-card

Nano-SIM

CPU

Qualcomm Snapdragon 801 (MSM8974AC): quad-core Krait 400, up to 2,5 GHz, L2 cache − 2 МB, manufacturing process 28-nm HPm

GPU

Qualcomm Adreno 330: up to 578 MHz, support for OpenGL ES 3.0, OpenVG 1.1, OpenCL 1.1 and DirectX 9.0c

Display

IPS, 5,2" TRILUMINOS, 1920 x 1080 p (423 ppi), multi-touch up to 10 presses, protective Asahi DragonTrail X, technologies X-Reality and Live Colour

RAM

3 GB, dual-channel LPDDR3

ROM

16 GB

Card-readers

microSD (up to 128 GB)

Interfaces

1 x micro-USB

1 x audio mini-jack 3,5 mm

Multimedia

Sound processing

ClearAudio+

Speaker

Stereo

Microphone

Stereo

FM-radio

+

Camera

Main

Exmor RS (1/2,3"): 20,7 МP, BSI, aperture f/2.0, AF, LED flash, Image stabilization system

SteadyShot, «HDR»-shoot, video recording in format 4K Ultra HD (30 FPS)

Front

2,2 МP, aperture f/2.8, fixed focus, video recording in format 1080p

Connectivity

Wi-Fi

802.11 a/b/g/n/ac (2,4 / 5 GHz)

(Wi-Fi Direct, Wi-Fi hotspot)

Bluetooth

4.0

GPS/GLONASS

+/+

NFC

+

ИК

–

DLNA/Miracast

+/+

MHL

+ (MHL 3.0)

Sensors

Accelerometer, gyroscope, proximity sensor, light sensor, LED, a geomagnetic sensor (compass), barometer

Battery

Lithium-ion cell, non-removable: 3100 mАh

Charger

Input : 100~240 V AC 50/60 Hz

Output: 5 V DC1,5 А

Other

Dust and moisture protection according to IP65 and IP68

Dimensions

146 × 72 × 7,3 mm

Weight

152 g

Color

Black / White / Olive / Copper /Purple

OS

Android 4.4.4 KitKat + Xperia Home v7

Warranty

12 months

Producer website
Read the full review >>>
---
Sigma Comfort 50 Mini3 and Sigma Comfort 50 Light: review and testing
Despite the rapid development of the mobile industry and the incredible popularity of high-performance smartphones, there is a fairly large category of users who value practicality and ease of use of plain mobile phones.
The weak point of almost any modern gadget is its low security (large screen and slim body are very fragile) and low autonomy. But not every user needs a constant connection to the Internet or the ability to shoot HD-content, while the need to stay connected for a long time is the main prerogative. This is especially true of people over age group for which the important advantages are large and comfortable buttons, as well as plain user interface.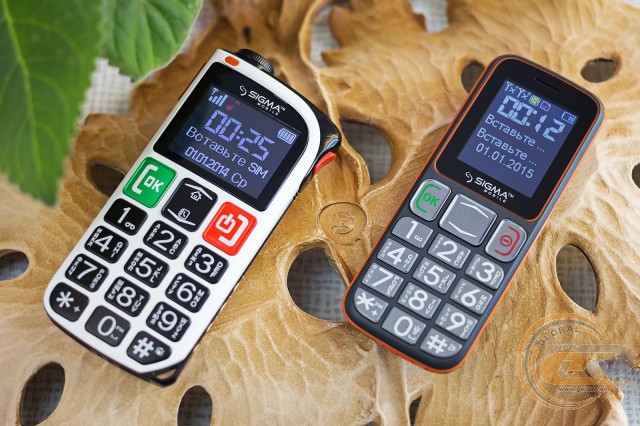 And the company Sigma mobile produces a full range of practical and low-cost mobile phones for such a category. In this review we will introduce two models: Sigma Comfort 50 Mini3 and Sigma Comfort 50 Light. And we will try to find out the main advantaged and features of the products.
Read the full review >>>
---
SmartphoneBenQ F5: review and testing
Probably for most users the Taiwanese company BenQ is primarily associated with monitors, projectors and various computer peripherals. Some may remember the mobile phones under the brand BenQ-Siemens, which were issued from 2006 to the second half of 2008. After five year break the company decides to return to the rapidly growing smartphone market with two models: BenQ F3 and A3, which received good specifications and were aimed at the local market. For now the arsenal of the Taiwanese manufacturer includes two current smartphones - BenQ T3 and BenQ F5, designed for the international market in the medium and high price range, respectively. The older model was tested in our test lab and we will try to understand how it is interesting to potential buyers.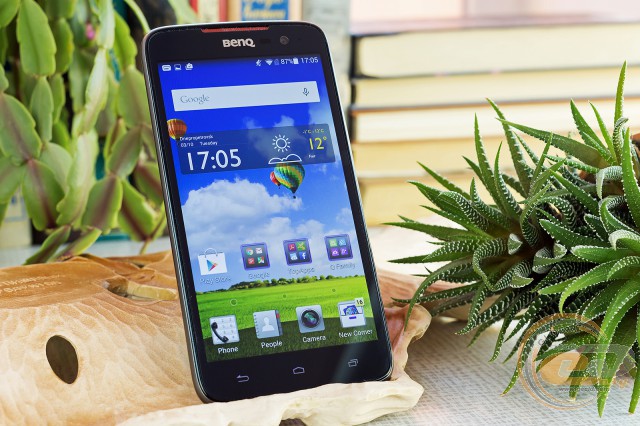 The novelty has a modern look with qualitative materials, 5-inch HD IPS-display, common quad-core processor Qualcomm Snapdragon 400, the main camera module 13-megapixel Sony Exmor sensor and a number of other equally interesting features.
The specs:
Read the full review >>>
---
SmarphoneLenovo VIBE X2: review and testing
Many modern smartphone manufacturers trying to draw attention to their devices through a kind of "arms race", which means an increase in the size of the display, the number of processor cores, camera resolution, and other important parameters. So sometimes it turns out that the smartphone has pretty interesting specifications, but from the outside nothing special apart from the competition - all the same unsightly monoblock. All this is clear for the company Lenovo, which is able to create not only interesting gadgets in terms of price/features, but may surprise potential buyer by original appearance. In this regard, nice is a model from lineup Lenovo VIBE, absorbed the advanced technical features and interesting design. A striking example is the hero of our regular review Lenovo VIBE X2.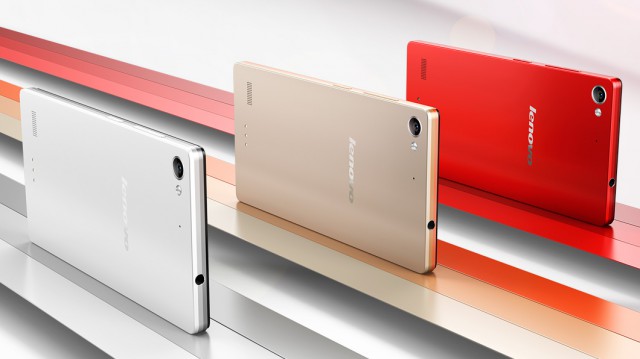 This model is original and has quite sophisticated design with qualitative materials. All this is wonderfully complemented by 5-inch Full HD IPS-screen, high-performance processor MediaTek MT6595M, the main 13 megapixels camera and a number of other equally interesting features, which we will discuss below. The specs:
Read the full review >>>
---
Tablet Lenovo TAB A8-50: review and testing
Competition among the available tablets is gaining more and more every day. The model range of any self-respecting manufacturer includes more than one device, which cover a wide segment of the market. The company Lenovo being one of the leading developers in the field of computer technology, also could not stay away and presented to the public its vision of a relatively inexpensive, but at the same time multi-functional tablet.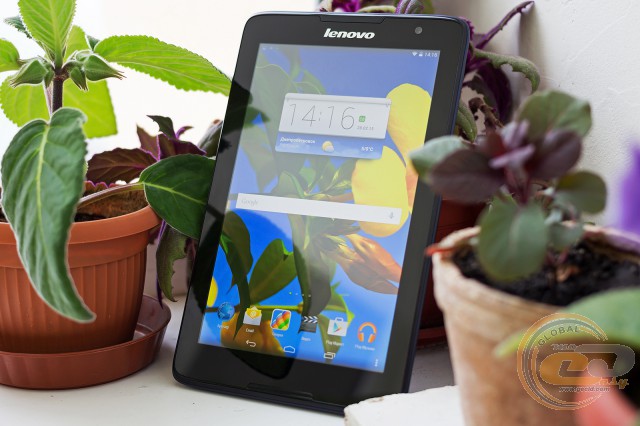 In this article we will look at the model Lenovo TAB A8-50. Accroding to the price and capabilities, it should appeal to almost everyone judgment and demanding users. Is it really possible you learn from our further review.
Read the full review >>>
---
Smartphone ZTE Nubia Z7 mini: review and testing
Over the past few years Chinese mobile phone manufacturers made a huge burst in development. Until recently their products had a plain design, low-quality build quality, slurred hardware and software with uncomfortable control aspect. The appearance of Android OS greatly simplified life of the creator of such devices and at the same time increased competition between them. "Fashion" OS applied in smartphones of world-known manufacturers strongly pulled Chinese devices in terms of functionality, but at the same time has increased demands to the hardware. The Chinese unnamed devices became popular for user with higher demands in terms of performance and design.
After a few years of competition for buyers in the domestic and foreign markets the Chinese smartphones were completely transformed. Companies whose names are in our area were not popular now offer phones with flagship systems, high-quality screen and uninteresting design. This is complemented by current versions of the Android OS with useful add-ons from the manufacturer and affordable price.
Against the background of bold newcomers more notable Chinese companies are in an interesting position. On the one hand, their image doesn't allow to skim the cream like global brands, often offering overpriced smartphones with outdated features. On the other hand, they cannot make price dumping as the cost is higher than that of their younger compatriots with a small staff and advertising costs.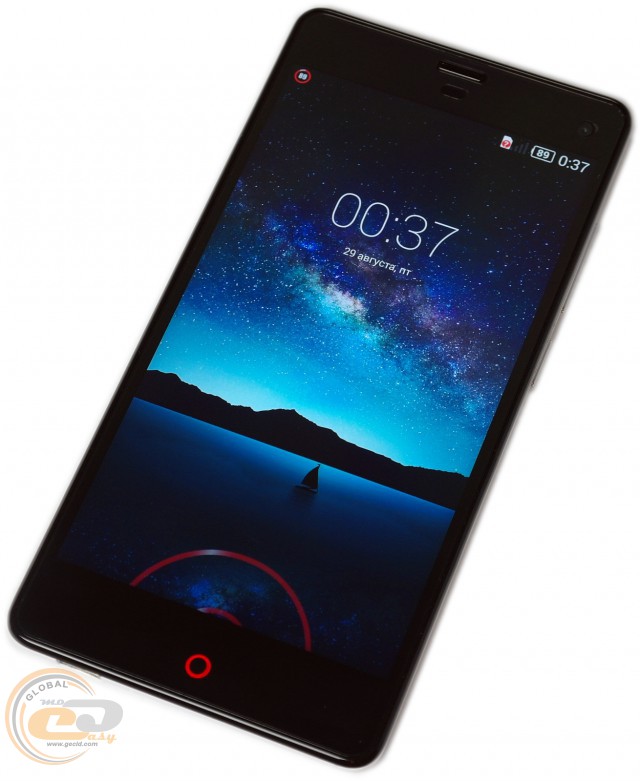 In such circumstances some Chinese brands try to offer smartphones with good quality equipment and technical support at a price slightly higher than "anonymous" devices, but much lower than that of identical offers from international companies. This class of solutions includes the smartphone ZTE Nubia Z7 mini. This model was bought by the author for personal use, and now will try to tell you about the pros and cons of this model.
Read the full review >>>
---
Smart Watch and Phone: sWaP Social review and testing
Fiction of the past dreamed of a time when advanced technology will give people bright and unusual gadgets that provide unprecedented functionality. Movie characters certainly had a small device able to instantly process the vast amounts of information, or provide an advantage in battle.
And during last few years we have almost completely surrounded by high-performance mobile systems, thin and quite powerful smartphones, as well as a variety of other electronic gadgets. And due to the current trend toward miniaturization and the introduction of new technologies, we became the observers of the emergence of something extremely compact and rather unusual. And this is smart watch. The turning point in the industry was in 2013, when "arms race" had not only the world-famous industrial giants Apple, BlackBerry, Google, LG and Samsung, but other equally ambitious and persistent enthusiasts.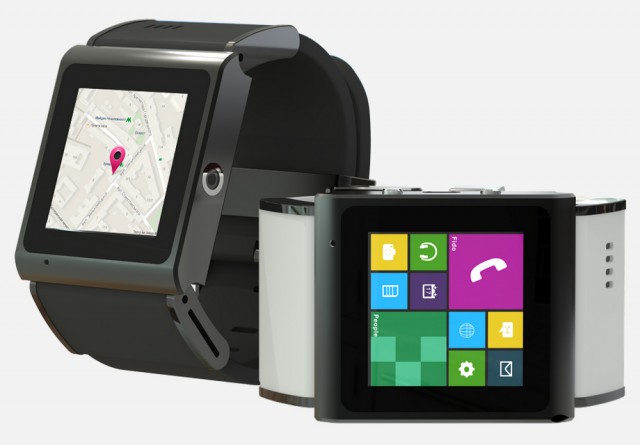 This time we managed to get quite interesting and very promising device in terms of the functionality Smart Watch and Phone sWaP Social. Unlike most of the competitors in the market, this model is not just a stylish accessory with a slightly expanded set of functions, but is a full-fledged smartphone in a compact wristwatch form factor. So let's start our acquaintance with the detailed examination of the technical characteristics of the gadget.
Read the full review >>>
---