---
Smartphone Lenovo S60: review and testing
Just few years ago we have met the technology expansion, when the company Lenovo entered the mobile phone market. Due to a very reasonable price policy and constant introduction of advanced technologies it could to gain loyal fans around the world and make tangible nervous most famous competitors.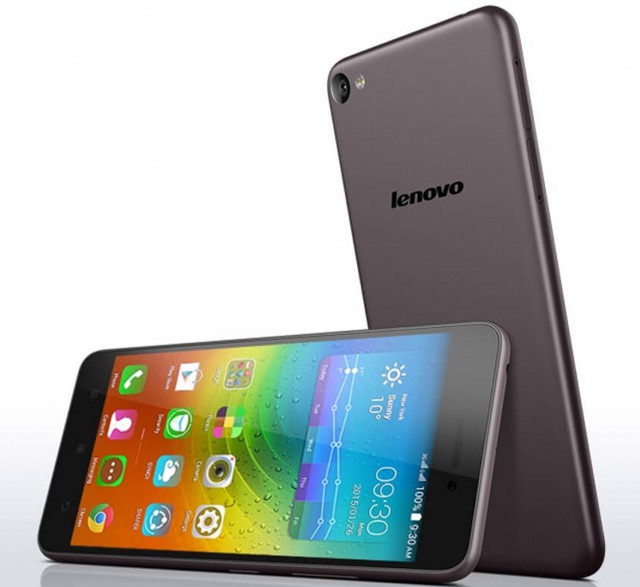 This article will be focused on a stylish and multifunctional smartphone Lenovo S60, which, thanks to attractive design, modern hardware platform and more than adequate cost is a perfect solution for a fairly wide audience of users. But let's begin our review with a review of the specifications.
Read the full review >>>
---
Memory card KINGMAX Sycret Cloud 4 GB: review and testing
Modern user has at its disposal more than a gadget, where can store and transfer various kinds of data from audio, photo and video files to a variety of documents. And very often he faces with the loss of important information (passport photos, credit card numbers and PIN-codes, work projects, etc.). This can happen because of the theft of device or as a result of harmful software. Besides, nowadays popular are cloud storage, which also can not guarantee the completeness of protection against hacker attacks. What to do if you need to save the information away from prying eyes? First of all you can install a password. But, in practice, it can be hacked by regular hard reset, or simply removing the storage drive for further use on other devices. A much more reliable way is to encrypt the data.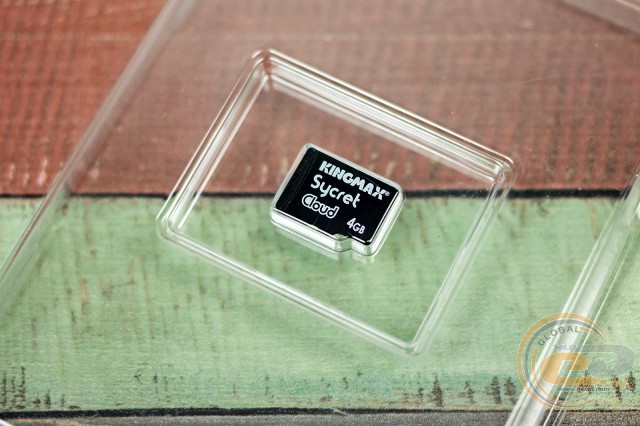 For these purposes the KINGMAX specialists together with Go-Trust have developed and introduced the world's first memory card with support for encryption Sycret, which is based on software and hardware methods and aims to provide the best protection of data on your devices. Solutions Sycret offer two algorithms: Sycret Text - key exchange between two users ensures complete confidentiality of the text of correspondence; Sycret Cloud - encrypts files that are stored on the smartphone and cloud storage Dropbox or Google Drive. For testing we have a memory card KINGMAX Sycret Cloud (KT04GW1PPM1BPPX) with capacity of 4 GB, designed for users who have a need to encrypt only individual files, without the need to protect correspondence. First of all we offer a look at the specification of the drive:
Read the full review >>>
---
Smartphone GIGABYTE GSMART Rome RX: review and testing
Despite the huge advertising budgets and very productive marketeers, not every user is willing to pay a significant amount of money for the advertised brand or invest in a completely uncalled range of options. Often, for such a category of people the main criteria for selection of new mobile devices are reasonable price and practicality that cover all of the advanced functionality.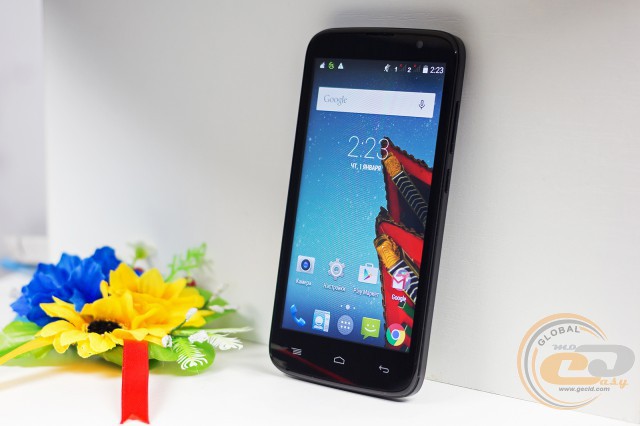 In this article we will talk about a relatively inexpensive, but quite required smartphone - GIGABYTE GSMART Rome RX, which is due to the classic design, good hardware platform and a very reasonable cost can be a good option. And we begin our review from a detailed review of the technical characteristics.
Read the full review >>>
---
Globex X8 (GU8012C) tablet: review and testing
When choosing inexpensive and efficient tablet the user faces with a difficult task, since the domestic market includes a large number of manufacturers and models. Such type of gadgets includes the hero of our next review, namely Globex X8 (GU8012C).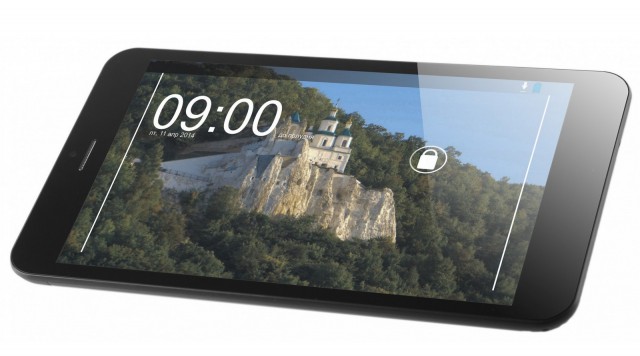 Novelty has a classic look, 8-inch IPS-display, efficient hardware platform and a wide range of wireless communication technologies. We will try to answer to the question: "What the potential buyer can expect from the tablet?" But fist of all let's start from the technical characteristics:
Read the full review >>>
---
Memory card Kingston microSDHC class 10 UHS-I (32 GB): review and testing
In this review we will focus on the compact microSD memory card Kingston microSDHC class 10 UHS-I (SDC10/32GB). It complies with the UHS-I Speed Class 1 (U1) with minimum recording speed of 10 MB/s. Other features of this model include the protection against moisture, shock and vibration, as well as protection against exposure of X-ray devices, installed, for example at airports and other objects.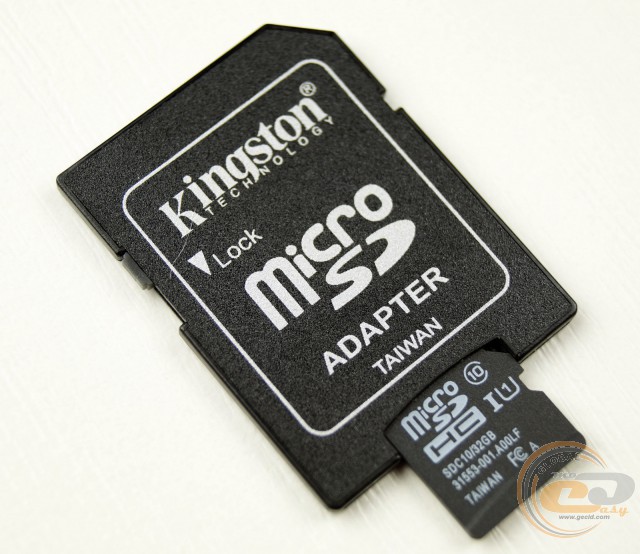 The specs:
Read the full review >>>
---
Smartphone Fly EVO Tech 4 (IQ4514 Quad): review and testing
For quite a long time on the domestic market, the brand Fly won the favor and loyalty of users due to the wide range of different product range and very good price/features ratio. Today for testing we have a mid-range smartphone Fly EVO Tech 4 (IQ4514 Quad), designed for a wide range of users.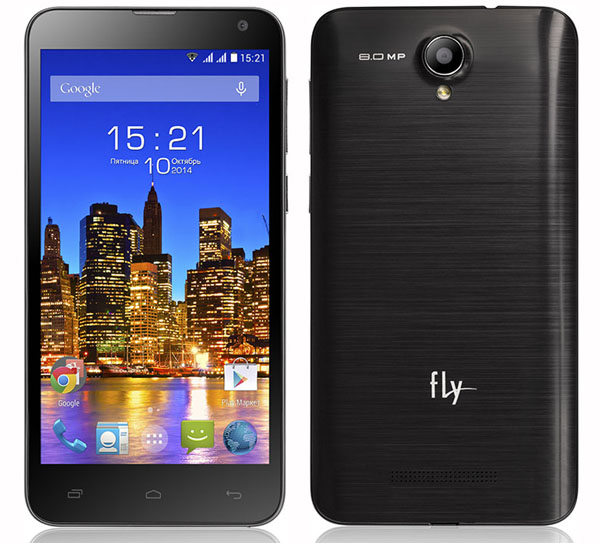 New product offers classic appearance in the popular 5-inch form factor, good performance and good functionality. How successful is the smartphone will be descried in this review. But first of all lets notice a technical specification of the device:
Read the full review >>>
---
IP-camera COMPRO TN95W: review and testing
We are glad to introduce you to the new IP-camera COMPRO TN95W. The devices of this class can be very useful in everyday use due to its functionality. In particular, they are often used as baby monitors, helping to look after the child. Due to the presence of motion and sound sensors the device monitors the safety of the house, promptly reporting about suspicious activity.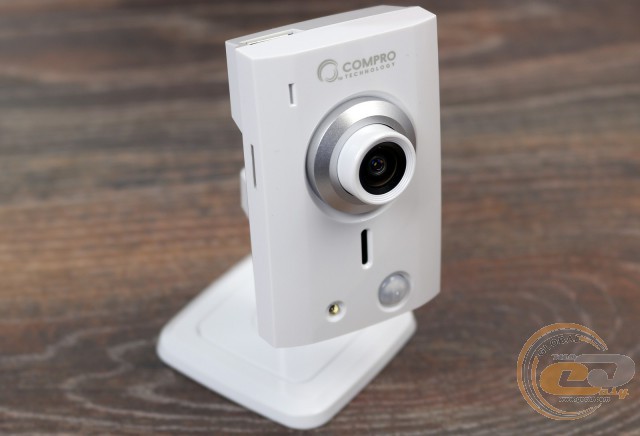 Model COMPRO TN95W has also additional features. The most important is the support for cloud service C4Home. This software allows you to remotely control the camera using a smartphone or through a web interface, which significantly expands the scope of the new item.
Specification:
Producer

COMPRO

Model

TN95W

Camera

Matrix

1/3″ CMOS with progressive scanning

Lens

Focal length: 1,96 mm

Fixed diaphragm, F2.0

Horizontal viewing angle

105°

Focusing range

from 1 m ad infinitum

Minimal illuminance

IR mode: 0 lk with illumination and built-in IR LED

(IR- illumination effective at distance up to 8 m)

Color mode at 1 lk

Exposure

1/5...1/16000 s

Zoom

Digital, 10х

Network interfaces

10/100 Мb/s Fast Ethernet

Optinal module USB Wi-Fi Compro WL150 (802.11n)

Specification of Wi-Fi connection of Compro WL150 module

Standards

IEEE 802.11b, IEEE 802.11g, IEEE 802.11n

Modulation

DQPSK, DBPSK, DSSS, CCK

Antenna

Built-in

Data transfer rate

Up to 150 Мb/s

Protection algorithms

64/128-bit WEP, WPA, WPA2

Video setting

Video compressions

M-JPEG and H.264 (MPEG-4 Part 10)

Resolution

160 x 120 (QQVGA), 320 x 240 (QVGA), 640 x 480 (VGA), 1280 x 720 (HD)

Max frame frequency

30 fps at 1280 × 720 (HD)

Settings

Pixel size and quality

AGC, AWB, AES

Brightness, sharpness and saturation

Sound signaling

Built-in all-directional microphone

Audio compressions

AAC (G.711 PCM 64 Кb/s)

Audio input/output

-

Security

Login/password

Requirements

Control browser via Web-interface

Internet Explorer 8.0 or newer, other browsers require the installation of built-in VLC-plagin

OS for operation with software

Windows XP SP3, Vista SP1, Windows 7, Windows 8, Mac OS 10.6 (only in mode M-JPEG)

Network reports

TCP/IP, HTTP, UDP, FTP, ICMP, ARP, DHCP, NTP, DDNS, UPnP, RTP, RTSP, RTCP, SMTP, IGMP, 3GPP, IPv4

Memory cards

microSD

Dimensions

64 х 82 х 110 mm

Weight

-

Temperature

0…+40°C

Power

Input: 100 − 240 V; 50/60 Hz; 0,2 А

Output: 5 V 2 А by external poser unit

Producer website
Read the full review >>>
---
Tablet Impression ImPAD 9314: review and testing
Not always the desire to buy a new tablet computer coincides with the presence of a sufficient amount of fund, which significantly reduces the range of devices available for purchase. In connection with the financial crisis, the price for models of famous brands was significantly increased, making them even less affordable to many users. Fortunately, the mobile market almost every day is extended with new and very interesting devices, many of which can boast of a good balance between functionality and reasonable price.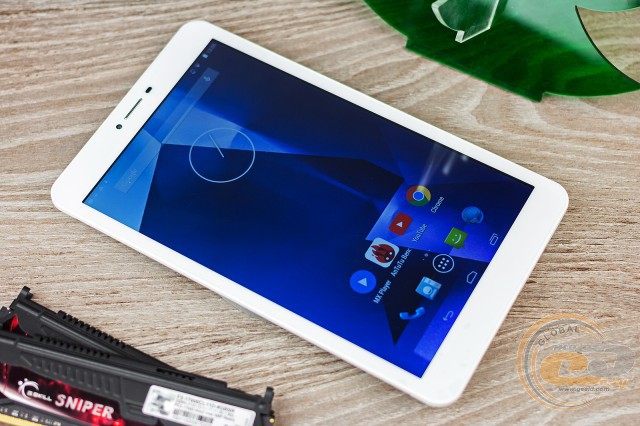 With one of these devices will be described in today's article. Fir testing we have a promising and well-balanced tablet Impression ImPAD 9314, that has a number of attractive and highly demanded features. The interesting features of mobile gadget for a relatively modest cost of 2899 ($ 139) and some hidden features will be learnt by reading our further review. We will start it traditionally from the detailed consideration of technical characteristics.
Read the full review >>>
---
Memory card Silicon Power microSDHC Superior USH-1 (U3) (32 GB): review and testing
Every year we are seeing a gradual increase in the quality of multimedia content. More recently, a video in Full HD was a standard, but the resolution of cameras was within 8 megapixel. Now popular are 4K Ultra HD and 20-megapixel sensors in smartphones. It is logical that with the increasing quality, requirements are growing to the volume and speed of the memory card. To satisfy these requirements, a solution High-Speed Class 3 (UHS-I (U3)) was developed, which provides a minimum write speed of 30 MB/s.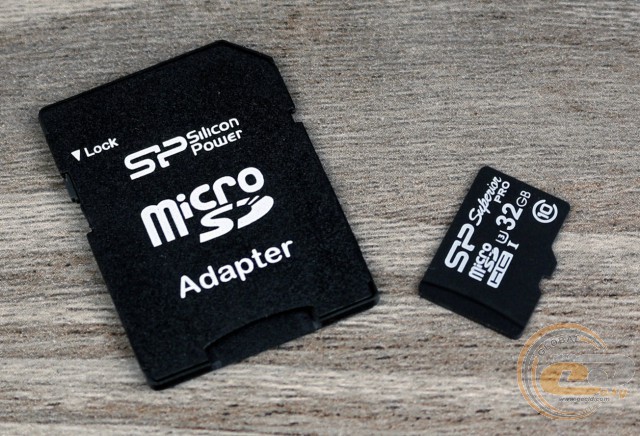 Read the full review >>>
---
Smartyphone HTC Desire EYE: review and testing
The decision to allocate top smartphones in a separate lineup of HTC One, of course had a positive effect from the Taiwanese mobile giant. On the one hand, it is possible to carry out an extensive advertising campaign to attract new and potential customers, and on the other - to reduce the serious competition within its own product lineup, and to express themselves to others, at least a promising model.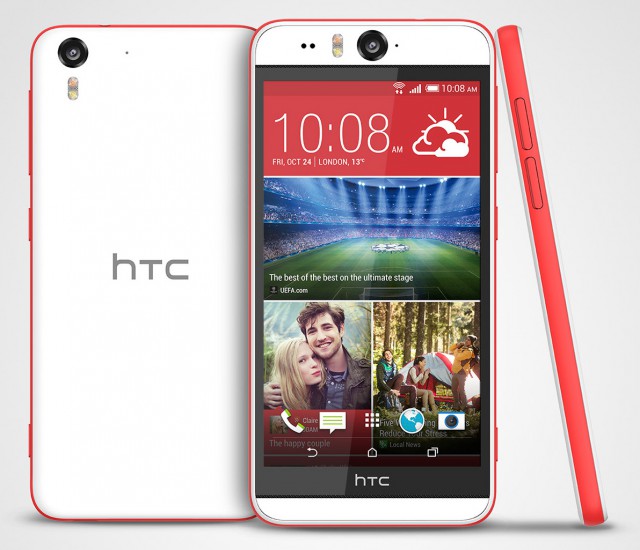 In this article we will talk about a very interesting and flagship smartphone HTC Desire EYE, which is the main representative of a slightly forgotten lineup of "desirable" devices. What interesting features has new product and can it oppose to more famous solutions?.
Read the full review >>>
---
Digital video recorder Gazer

F

121:

review and testing
The first impression is very important for many of us. If the product is at first sight is not pleased, it is very difficult to re-attract the attention. Viewed mid-range DVR Gazer F121 drew our attention due to a very compact size. And we have some question: "Is its functionality enough for such dimensions? Will it provide quality fixation of situation on the roadway?" And these aspect will be described in today's review.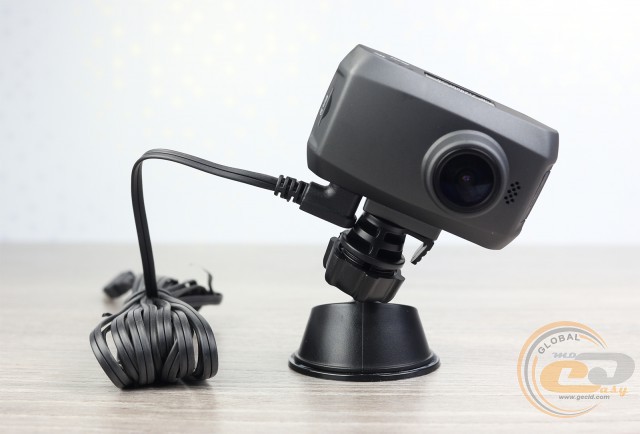 The specs:
Read the full review >>>
---
Sigma Comfort 50 Mini3 and Sigma Comfort 50 Light: review and testing
Despite the rapid development of the mobile industry and the incredible popularity of high-performance smartphones, there is a fairly large category of users who value practicality and ease of use of plain mobile phones.
The weak point of almost any modern gadget is its low security (large screen and slim body are very fragile) and low autonomy. But not every user needs a constant connection to the Internet or the ability to shoot HD-content, while the need to stay connected for a long time is the main prerogative. This is especially true of people over age group for which the important advantages are large and comfortable buttons, as well as plain user interface.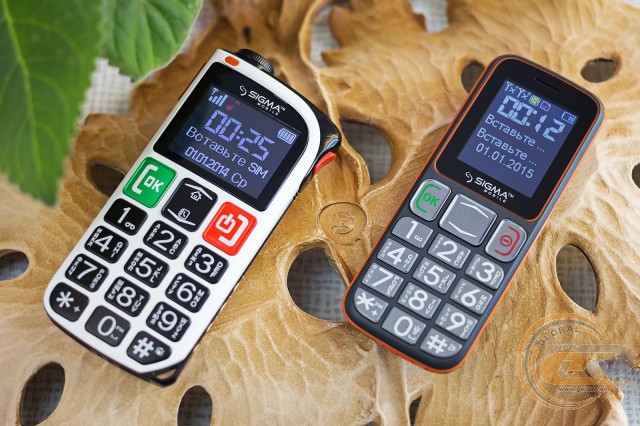 And the company Sigma mobile produces a full range of practical and low-cost mobile phones for such a category. In this review we will introduce two models: Sigma Comfort 50 Mini3 and Sigma Comfort 50 Light. And we will try to find out the main advantaged and features of the products.
Read the full review >>>
---
SmartphoneBenQ F5: review and testing
Probably for most users the Taiwanese company BenQ is primarily associated with monitors, projectors and various computer peripherals. Some may remember the mobile phones under the brand BenQ-Siemens, which were issued from 2006 to the second half of 2008. After five year break the company decides to return to the rapidly growing smartphone market with two models: BenQ F3 and A3, which received good specifications and were aimed at the local market. For now the arsenal of the Taiwanese manufacturer includes two current smartphones - BenQ T3 and BenQ F5, designed for the international market in the medium and high price range, respectively. The older model was tested in our test lab and we will try to understand how it is interesting to potential buyers.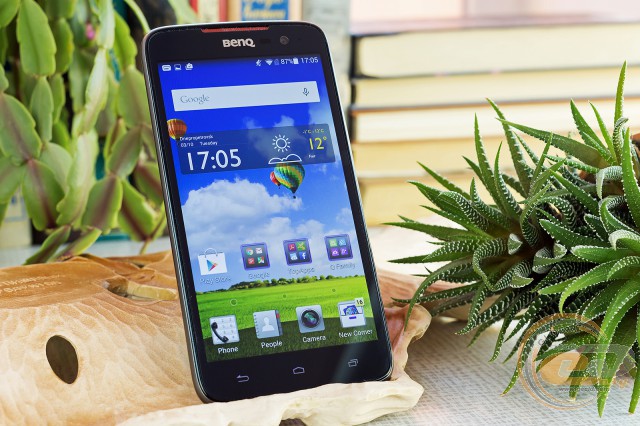 The novelty has a modern look with qualitative materials, 5-inch HD IPS-display, common quad-core processor Qualcomm Snapdragon 400, the main camera module 13-megapixel Sony Exmor sensor and a number of other equally interesting features.
The specs:
Read the full review >>>
---
Tablet Lenovo TAB A8-50: review and testing
Competition among the available tablets is gaining more and more every day. The model range of any self-respecting manufacturer includes more than one device, which cover a wide segment of the market. The company Lenovo being one of the leading developers in the field of computer technology, also could not stay away and presented to the public its vision of a relatively inexpensive, but at the same time multi-functional tablet.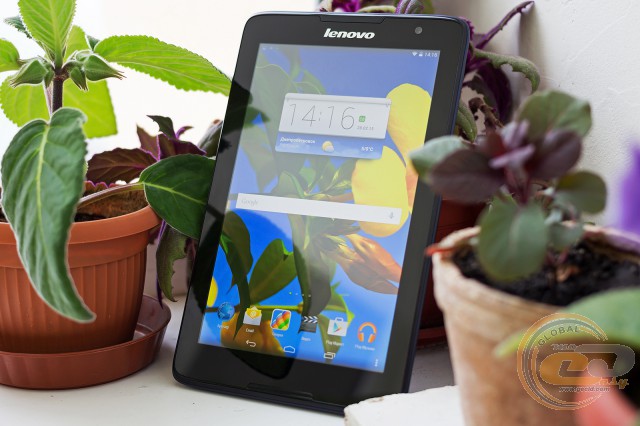 In this article we will look at the model Lenovo TAB A8-50. Accroding to the price and capabilities, it should appeal to almost everyone judgment and demanding users. Is it really possible you learn from our further review.
Read the full review >>>
---
Smartphone ZTE Nubia Z7 mini: review and testing
Over the past few years Chinese mobile phone manufacturers made a huge burst in development. Until recently their products had a plain design, low-quality build quality, slurred hardware and software with uncomfortable control aspect. The appearance of Android OS greatly simplified life of the creator of such devices and at the same time increased competition between them. "Fashion" OS applied in smartphones of world-known manufacturers strongly pulled Chinese devices in terms of functionality, but at the same time has increased demands to the hardware. The Chinese unnamed devices became popular for user with higher demands in terms of performance and design.
After a few years of competition for buyers in the domestic and foreign markets the Chinese smartphones were completely transformed. Companies whose names are in our area were not popular now offer phones with flagship systems, high-quality screen and uninteresting design. This is complemented by current versions of the Android OS with useful add-ons from the manufacturer and affordable price.
Against the background of bold newcomers more notable Chinese companies are in an interesting position. On the one hand, their image doesn't allow to skim the cream like global brands, often offering overpriced smartphones with outdated features. On the other hand, they cannot make price dumping as the cost is higher than that of their younger compatriots with a small staff and advertising costs.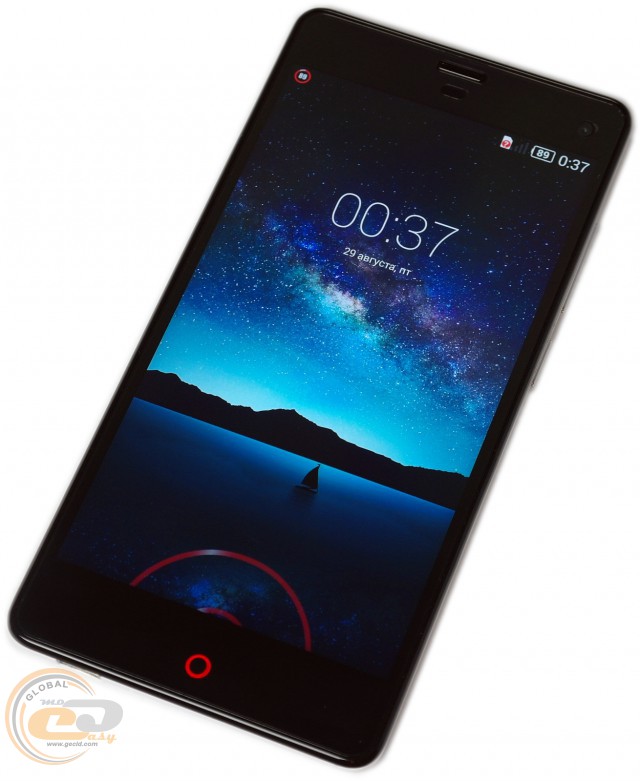 In such circumstances some Chinese brands try to offer smartphones with good quality equipment and technical support at a price slightly higher than "anonymous" devices, but much lower than that of identical offers from international companies. This class of solutions includes the smartphone ZTE Nubia Z7 mini. This model was bought by the author for personal use, and now will try to tell you about the pros and cons of this model.
Read the full review >>>
---
Read the full review >>>
---
Read the full review >>>
---
Digital video recorder Transcend DrivePro 100: review and testing
Recently the automotive electronics market has extended and begun to attract the attention of companies that seemingly are not dealing in this area. At least take into account brand Transcend. First of all it is known due to flash drives, solid state drives, memory modules or other components of this kind. Now, however, this brand can be heard in the circles of motorists, as Transcend has decided to enter the market of DVRs. However, is too early to talk about some kind of expansion, because its products in this niche are represented by only two models: Transcend DrivePro 100 and Transcend DrivePro 200. Nevertheless, the appearance of such notable player in the DVR is quite welcome. This should increase competition and may force some companies to take a fresh look at the quality and cost of manufactured devices.
We suggest to start the familiarity with DVRs Transcend with the low-end model Transcend DrivePro 100, which in some stores can also be found under the name «Transcend TS16GDP100M».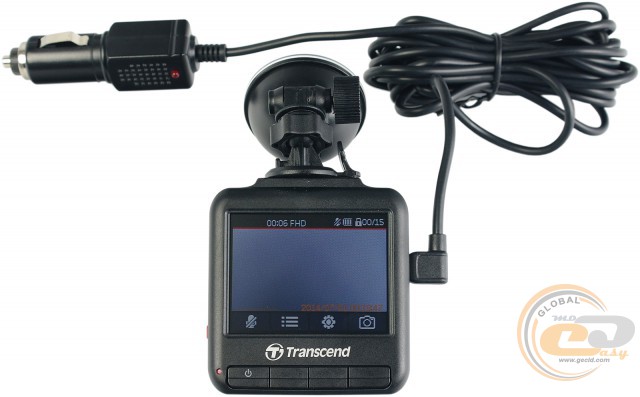 The specs:
Read the full review >>>
---
Read the full review >>>
---
Samsung Galaxy S5 (SM-G900H) smartphone: review and testing
he Korean company Samsung Electronics Co., Ltd. is one of the biggest and most famous players in the IT-industry. It does not need any introduction, as well as its range of devices Samsung Galaxy. The story of one of the most popular and most successful lineup of Android-devices dates back to 2009 with the launch of the first smartphone Samsung i7500. Now it has expanded considerably and includes not only smartphones, but also a number of other equally interesting devices such as: phablet, tablet, iPod, camera and smart watches. Therefore, the family of Samsung Galaxy has a division into subfamilies: Samsung Galaxy S and Samsung Galaxy Mega, Samsung Galaxy Tab, Samsung Galaxy Note, Samsung Galaxy Player, Samsung Galaxy Camera and Samsung Galaxy Gear. Due to this diversity lineup of "Galaxy" can meet the needs of most users. Howeverthe main business card of the Korean manufacturer is a series of smartphones Samsung Galaxy S, which with each generation takes up at all the successful practices of the company and successfully competes with the flagships of other manufacturers (primarily smartphones Apple iPhone). Therefore, the appearance of each new model is a significant event in the smartphone market.
This year (February 24) a new flagship smartphone of Koforean companie Samsung Galaxy S5 was introduced. During the first month of sales the sold copies were more than 11 million. Thereby surpassing the 10% performance of its predecessor (Samsung Galaxy S4) for the same period. It should be noted that to achieve this level for the model Samsung Galaxy S3 the company spent 50 days, and the similar amounts of models Samsung Galaxy S2 and Samsung Galaxy S have been implemented during only five and seven months respectively.
We suggest to start form the technical characteristics:
Read the full review >>>
---