---
Game review: Beyond Eyes
Title: Beyond Eyes
Genre: Indie, adventure
Developer: Tiger and Squid, Team17 Digital Ltd
Editor: Team17 Digital Ltd
Release date: August 11 2015
Platform: РС/Xbox One
We faced with the history of ordinary girl Rae. She was about ten years old. And her interests are consistent with age: she loves to walk in the nature, enjoying the warm spring days, playing hide and seek with friends, catch up, etc. To a certain extent Rae is the average girl, she is active, cheerful and kind.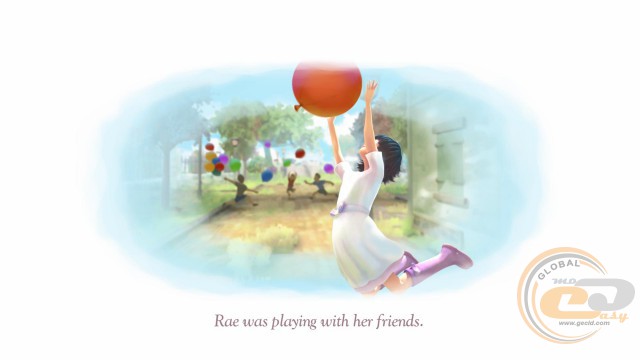 But once the accident had happen. During the celebration of an event fireworks were exploded. One of them was broken and exploded near the Rae's eyes. The girl became blind. She could no longer continue her usual cheerful and carefree lifestyle.
Everyone had such feeling: such events occur that completely changes it "before" and "after." And the subject is serious enough and it is not expect to see in an indie game. However, this moment is developed in the game extremely well: the player instantly realizes that that cheerful and kind girl is absent. She is not interesting for friends because she cannot to chase the ball or look for hidden comrades.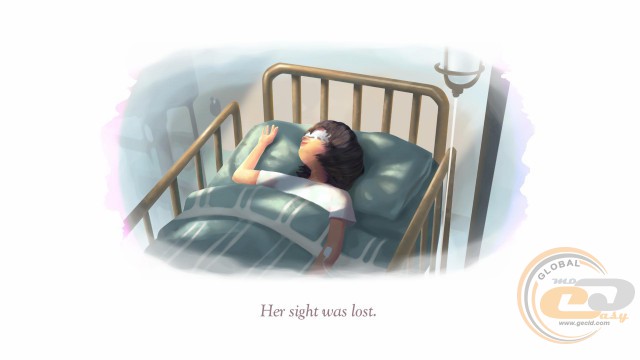 What should the girl do as she can not continue to engage in her favorite activities? Surrender and despair? But Rae is a different person: in one summer day she heard meowing and went toward the sound. So she met her new best friend a cat named Nanie. The animal came and entertained her constantly, even during cold winter days, until it was gone. And Rae decided to go looking for him.
Beyond Eyes is a good, small, but very interesting adventure-game. Indescribable and innovative graphic design makes it unlike to other game in the world. Developer is the studio Tiger and Squid decided in a unique way to show how blind people see the world.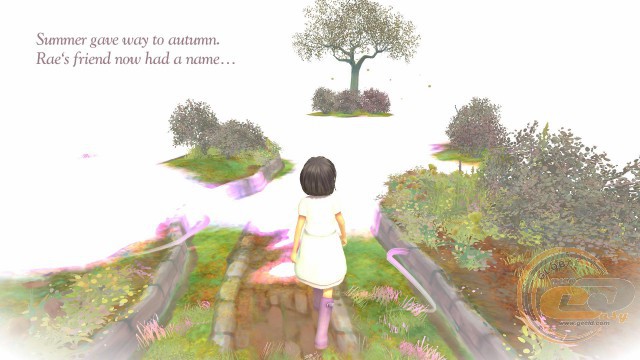 How it is implemented in the game: the player sees the girl and a small patch of landscape directly in front of her. Everything else around is white emptiness. As the girl moves forward landscape features bushes and trees, hedges and fences, roads, trails, buildings and fountains.
Rae has well-developed ear as she could hear even the most distant sounds, like the murmur of a river or fountain, birds singing, ringing the bells in the tower, and so on.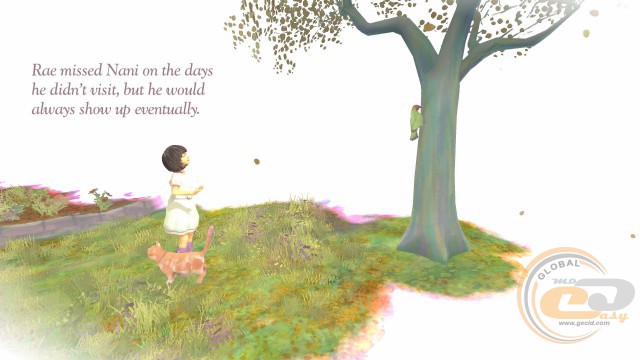 Also want to mention one more genius idea: Rae can not know for sure what kind of an object makes a sound. They are positive, kind and light for her: a beautiful fountain; bright clothes, which dries under the hot spring sun, and so on. Sometimes her idea corresponds to reality, sometimes it is impossible: the fountain can be a drain pipe, and clothes a scarecrow with crows.
We really like the effect of emotion overlay and deep symbolism: Rae does not see the world around her, but for the first time she went out so far from home, and there are many things for the first time. Especially we liked the scene when she gets to the huge highway road: the road looks like black smoke, ominous music plays and so on.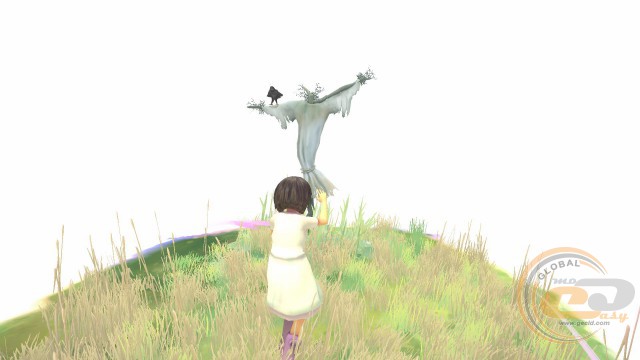 The game itself is something reminiscent of a hit for the Playstation 3 Journey - a journey straight to the goal. Something going on around, Rae faces with curious events, meet animals, met with other children, she helps with their problems, and they help her to go in the right direction.
Frankly speaking: it is not always interesting to play Beyond Eyes. It features a lot of boring moments and silly conventions that increase the length of the game. Rae moves slowly (obviously), and developers advisedly put a huge, long hedge on her way. And you need to find bypasses.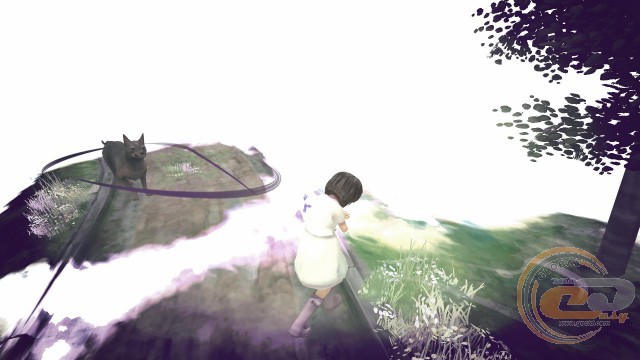 The story is also quite leisurely and fabulous naive. We can not attribute it to a minus of the game as in the context it looks great.
On the other hand, Beyond Eyes can and should be forgiven for the excellent implementation of such complex idea to show the world of blind girl. The game calls an incredible emotion; you believe and feel the same everything happening on the screen.
Especially sound helps to dive into the atmosphere. Blind people are mainly guided by the sound, so Beyond Eyes features enormous work to create a competent sound. All is performed flawlessly: from the sounds of movement and ending with music.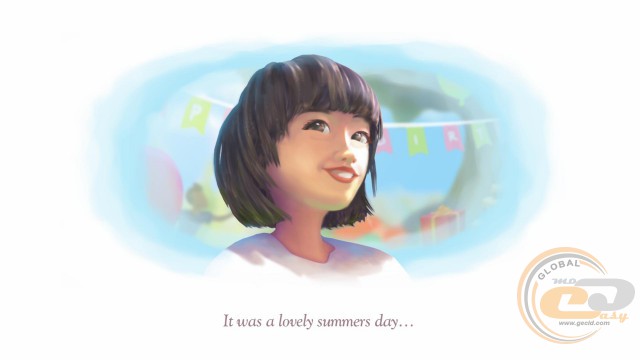 In general we strongly recommend Beyond Eyes for the inspection. It won't to take much of your time and relatively low system hardware platform PC. So do not take the time to immerse yourself in this amazing, deep, vital and mental game. Positive emotions are guaranteed!
Read the full review >>>
---
Review and testing of gamin mouse Mionix NAOS 7000 and pad Mionix Sargas 900
This sample of computer peripheral doesn't need colored advertising or other not legitimate methods to influence the user. The most important are highest scores on specialized sites and forums, as well as numerous positive reviews of huge gaming community that had tested all the virtues of this very interesting manipulator.
Fortunately, thanks to the company Syntex, Mionix's official distributor in Ukraine, we had an opportunity to get acquainted with gaming mouse Mionix NAOS 7000 and make sure the highest functional properties. So let's proceed to the consideration of the technical characteristics of the examined model.
Read the full review >>>
---
Keyboard Gembird KB-6250LU-BL-RUA: review and testing
Very often work, study or just fun to be continued till dusk. In such situations, it is extremely useful to illuminate the workspace of keyboard.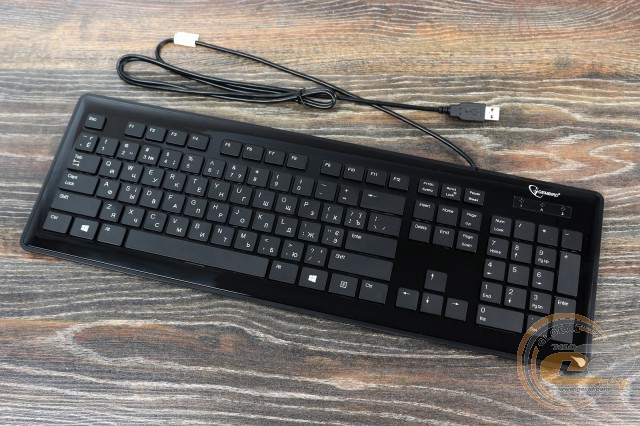 This situation can be solved due to table lamp, but its light will prevent the perception of the information on the screen. You can do by glow of the monitor, but in this case it is necessary to think about health, because the excessive brightness of the screen in the dark too annoying vision and increase eye activity. The perfect solution is the the keyboard with backlit Gembird KB-6250LU-BL-RUA.
Read the full review >>>
---
Gaming keyboard ACME AULA BEFIRE: review and testing
Professional gamers are pretty rigorous for the selection of gaming accessories and have increased demands. Typically these solutions offer great convenience and high functionality with the ability to customize to the needs of a particular user. The reverse of the medal is quite high price. However, there is always a category of people who want to acquire gaming accessories that offer reasonable combination of price and features. Such solution is a gaming ACME AULA BEFIRE.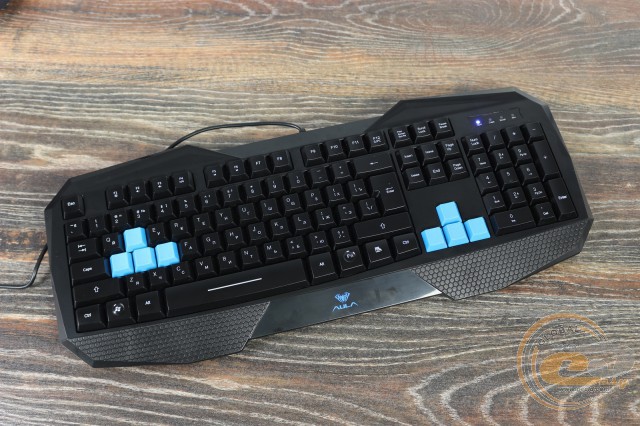 It received a stylish appearance, high quality performance, LED illumination and good functionality. In this review we will try to find out how interesting it is the ordinary user and the modern players. We will start from its traditional detailed review of the technical characteristics:
Read the full review >>>
---
Flash drive Kingston DataTraveler microDuo 3C: review and testing
Meet a flash drive Kingston DataTraveler microDuo 3C, which is one of the first storage devices, equipped with a new connector USB 3.1 Type-C.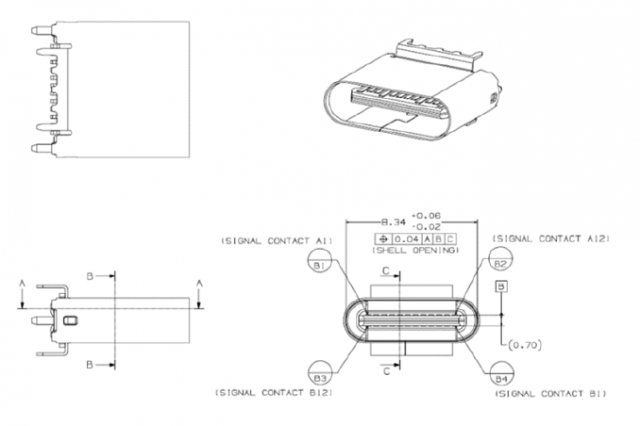 This standard was approved in summer of 2013, but the first versions of its practical implementation appeared recently. The most famous among them are the Apple MacBook, the second generation of Chromebook Pixel from Google, as well as tablet Nokia N1.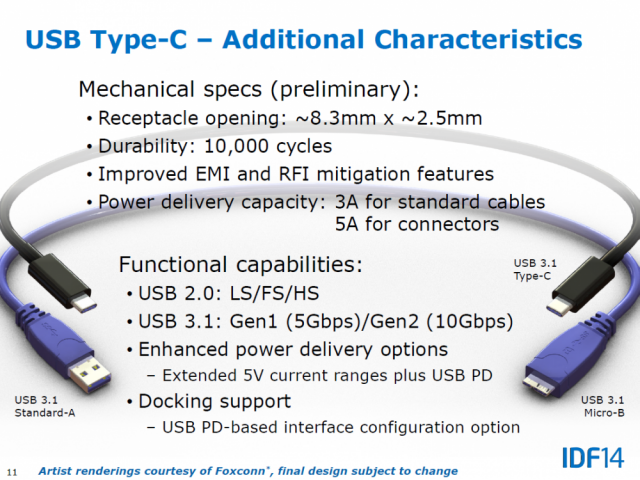 | | | |
| --- | --- | --- |
| | Carrying capacity | Alternative title |
| USB 2.0 | 480 Мb/s | High Speed |
| USB 3.0 | 5 Gb/s | SuperSpeed |
| USB 3.1 Gen 1 | 5 Gb/s | SuperSpeed |
| USB 3.1 Gen 2 | 10 Gb/s | SuperSpeed+ |
There are two generations of USB 3.1, which differ in capacity: for USB 3.1 Gen 1 it is a 5 Gb/s, and for USB 3.1 Gen 2 it's 10 Gb/s. The second generation is quite popular now. Also, USB 3.1 interface can transfer power up to 100 W.

USB Micro-B (micro-USB), Lightning, USB Type-C, Mini DisplayPort, USB Type-A
The appearance of the new standard means the arrival of the new connector USB Type-C, which in terms of size is little more than the usual micro-USB (Micro-B). However, if in the characteristics of the device you have met references about support USB Type-C, it is not necessary to automatically hope the bandwidth 10 Gb/s, as this format can realize not only USB 3.1, but also USB 3.0 and USB 2.0 which have a much lower speed capabilities. For example, the above mentioned Apple Macbook and Google Chromebook Pixel have ports USB Type-C with a capacity of 5 Gb/s, well, a manufacturer of tablet Nokia N1 decided to limit the features of USB 2.0 with a bandwidth of 480 Mb/s.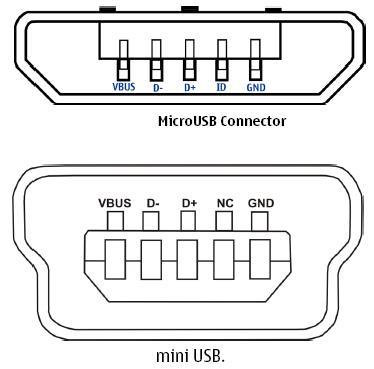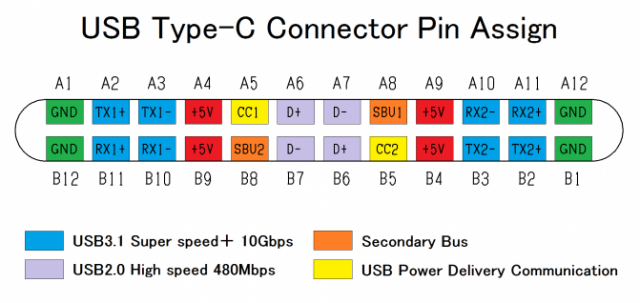 USB Type-C has an important advantage: as the well-known Lightning from Apple, it can be connected by every side, as it is a balanced connector. In contrast to micro and mini-USB, where the contacts are in a certain order, which did not allow any connection to the other side, in USB Type-C this problem was solved by a simple duplication of contacts. According to the diagram above, contact groups are wired mirror that allows you to connect the device "upside down". Besides the design must withstand 10 000 connections, which makes it more reliable.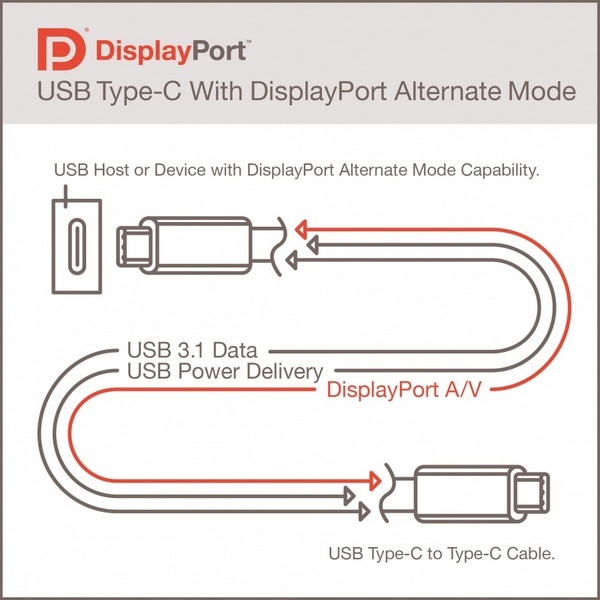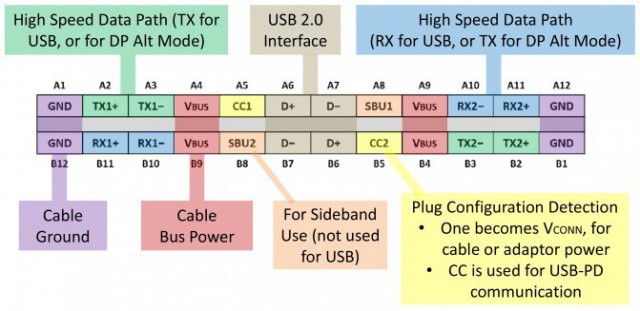 Another analogy can be drawn between USB Type-C and Thunderbolt: both of them are capable of transmitting not only data, but also video. That is, the USB Type-C can also be used in alternate mode, because it has four pairs of high-speed Super Speed USB, two of which can be allocated for the standard DisplayPort, which is enough to transfer the image in the resolution of 4K Ultra HD.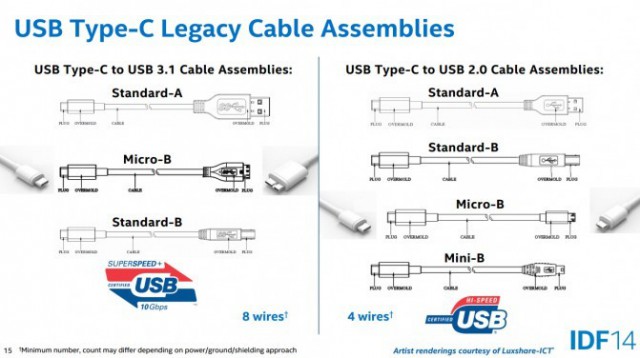 Of course, the user faces with a compatibility problem, because USB Type-C is a new format, so it is not directly compatible with other types of connectors. However, the manufacturers have taken care of this by providing a very wide range of different adapters. Some of them, for example, Kingston released drives with two ports: USB Type-C and more common USB Type-A. And this flash drive will be described in this review.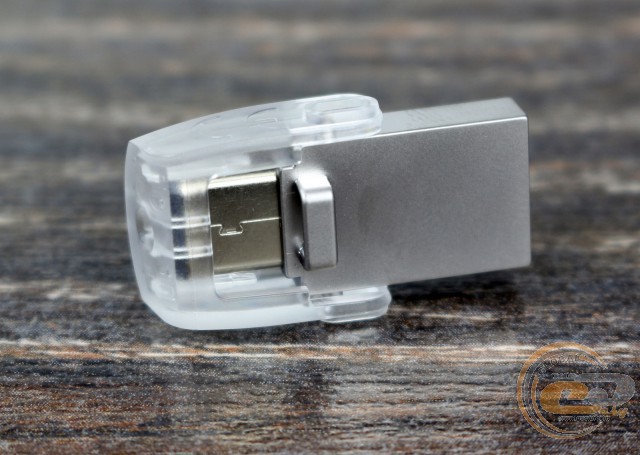 The specs of Kingston DataTraveler microDuo 3C:
Read the full review >>>
---
Review and testing of mouse Mionix AVIOR SK and mouse pad Mionix Sargas 450 SK
Probably every other user who following the various cyber activities from time to time have a question: "What computer peripherals are used by successful professional players to achieve such good results?"
In this review we will get acquainted with the typical "workhorse" of the progamer, gaming mouse Mionix AVIOR SK. Developed in collaboration with the famous German team SK Gaming, this mouse is the reference model that will allow us to step behind the scenes of the professional gaming community.
Read the full review >>>
---
Hard disk WD My Passport Ultra (500 GB): review and testing
Series of compact and stylish 2.5-inch external HDD-drives Western Digital My Passport Ultra is not a newcomer to the market. Moreover, in a previous review we examined and tested model Western Digital My Passport Ultra (WDBZFP0010BBK) with capacity of 1TB. Now we have a model WD WDBPGC5000ABL with capacity of 500 GB. And today we are going to lean the differences.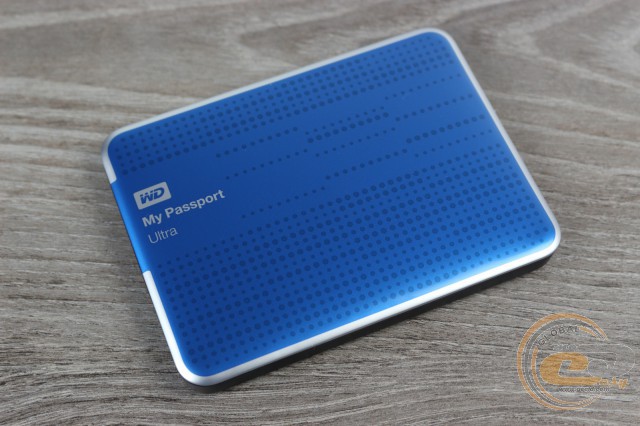 The specs:
Read the full review >>>
---
Review and testing of gaming mouse Mionix AVIOR 8200 and pad Mionix Sargas 320
Someone said: "Сonsistency is a feature of mastery." And, following this wise proverb, we continue to acquaint you with the products of the young Swedish company Mionix, which has already established itself as a manufacturer of high-quality gaming peripherals.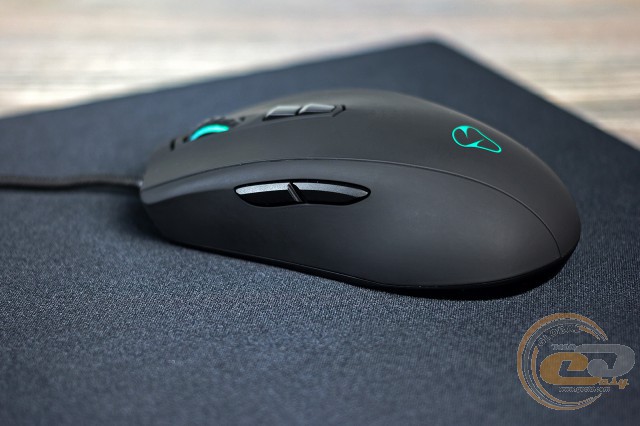 This article is devoted to the gaming manipulator Mionix AVIOR 8200. According to the developers, its main advantages are the convenient ergonomics and high-precision laser sensor with a maximum resolution of 8200 dpi. We are very skeptical to all sorts of marketing and ready to personally check the truth of these bold statements. And we are going to start from of the technical characteristics of the tested model.
Read the full review >>>
---
Functionality of ASUS networking equipment
First of all let's remember what is "networking equipment" and its purpose. Of course, many are familiar with the materiel, but anyway it is useful to refresh knowledge.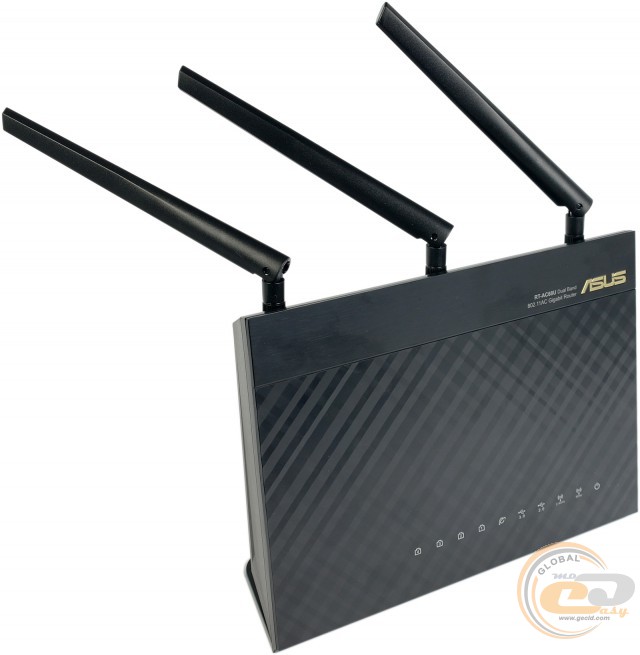 So the networking equipment is divided into active and passive, and the second has only the toggle and switches. We are not talking about it in this review but ASUS produces it. Nevertheless, noticeable functionality and controllability is suitable only for the active equipment, which we will analyze.
Networking equipment classification
According to Wikipedia: "... active equipment is the equipment containing circuits are powered from the mains or other sources, and performs the functions of amplification, signal conversion, etc." It refers to the ability to process signals by special algorithms. The package data transfer is realized network. Also each package contains technical information: information about its source, purpose, integrity of information, etc. Active networking equipment not only detects and transmits a signal, but processes the technical information, redirecting and spreading the incoming streams in accordance with embedded algorithms in the memory device. This "smart" feature, along with the mains, is a sign of active equipment. For example, the active equipment includes the following types of devices:
AC adapter is a board installed in computer and provides a connection to the LAN (local area network);
repeater is the unit with 2 ports, designed to replicate the signal in order to increase the length of the network segment;
hub (active hub, multiport repeater) is a device with 4-32 ports, used to group users into the network;
bridge is a device with 2 ports, usually used to connect multiple LAN groups that allows filtering of network traffic, analyzing network MAC-address;
switch is a device with a few (4-32) ports commonly used to combine several working LAN groups (otherwise known as a multiport bridge);
router is used to connect multiple LAN groups and allows filtering of network traffic, analyzing network IP-address;
media converter is a device with 2 ports normally used to convert the data transmission medium (coaxial↔ twisted pair, twisted pair ↔ optical fiber);
network transceiver is a unit with 2 ports normally used to convert the data interface (RS232↔V35, AUI↔UTP).
Note that some experts do not include repeater and hub, as these devices are repeating the signal to increase the distance of connection or topological branching and do not provide its processing. But the controlled hubs are active network equipment, as may have a certain "intellectual aspect."
In general, the most important signs of active network equipment is its ability to control and be controlled from outside.
The review of active networking is quite extensive aspect, so we'll start our approach from the most required by modern equipment allowing to save on GPRS and 3G, connect your favorite tablets and get the most free and fast internet. Today we look at current networking features of Wi-Fi-routers.
Actual devices must be able to function in multiple topologies and communicate over different protocols often not only the latest but also obsolete.
Networking devices of company ASUS not only follow the established standards but introduce new aspects that claim to be widely accepted.
Read the full review >>>
---
Memory card Transcend SDHC USH-I Premium 200x (32 GB): review and testing
At the moment the most productive common standard of SD and microSD memory cards is an Ultra High Speed Class 3 (UHS-I (U3)) standard, which provides a minimum write speed of 30 MB/s and designed to support video recording in format 4K Ultra HD. Of course, not all users have a need for such speeds. Many may use more reasonable version of the standard UHS-I Speed Class 1 (U1) with a write speed of at least 10 MB/s. And this class includes a model Transcend SDHC USH-I Premium 200x (TS32GSDHC10).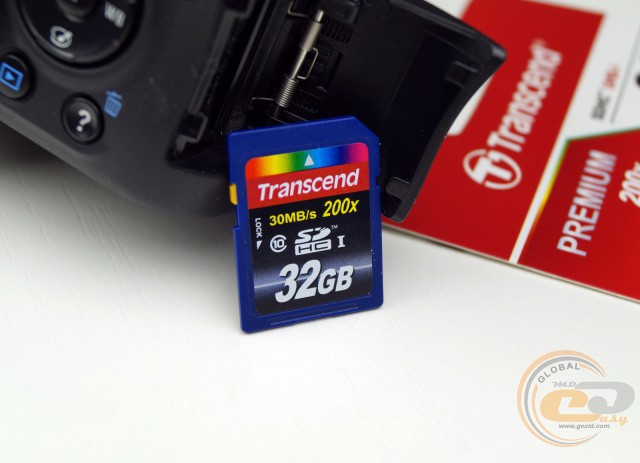 The specs:
Producer and model

Transcend SDHC USH-I Premium 200x (TS32GSDHC10)

Form-factor

SDHC

Speed class

UHS-I Speed Class 1 (U1)

Max data transfer rate MB/s

30

Capacity, GB

128 (TS128GSDXC10)

64 (TS64GSDXC10)
32 (TS32GSDHC10)

16 (TS16GSDHC10)

8 (TS8GSDHC10)

4 (TS4GSDHC10)

Operation temperature mode, °C

-25…+85

Warranty

Lifetime

Producer website
Tested novelty is available in six different capacity modifications, two of which are in format SDXC for 64 and 128 GB. Another interesting detail is the fact that on page and on the package the manufacturer claims only the maximum data rate, rather than read and write.
Read the full review >>>
---
Flash drive Silicon Power Blaze B50 (128 GB): review and testing
Every year the multimedia content is constantly getting better, expanding in capacity. This concerns not only the images, audio and video files, but games, programs, interactive applications, etc. Copying of such content when using common flash drives with USB 2.0 interface can take hours, which causes some inconvenience. The use of standard USB 3.0 increased performance, but the use of this interface does not always guarantee a significant increase in speed up information, especially when it comes about writing rate.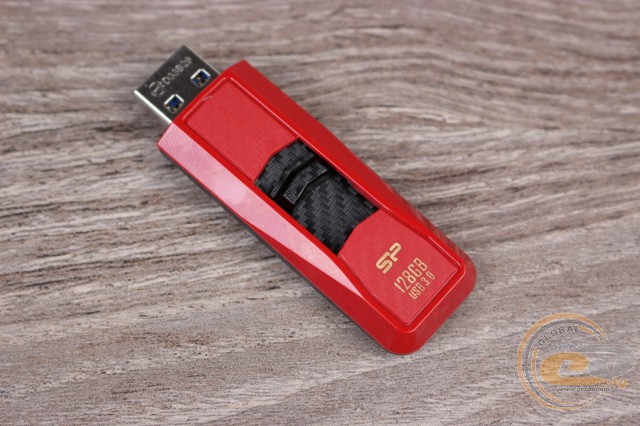 Flash drives Silicon Power Blaze B50 with capacity of 128 GB is equipped with an interface USB 3.0, as the manufacturer promises a fairly high speed read (up to 200 MB/s) and write (up to 80 MB/s). And today we are going to test this drive and learn the features.
Read the full review >>>
---
Review and testing of mouse Mionix NAOS 8200 and mouse pad Mionix Propus 380
In this article we will focus on the production of a young but very ambitious company Mionix, which only recently began its triumphant ascent to the gaming peripheral market. Founded in 2007 by a young Swedish enthusiast Peter Nygren, it has already won a number of prestigious awards in the field of computer design and collect a mass of positive responses among demanding gaming audience worldwide.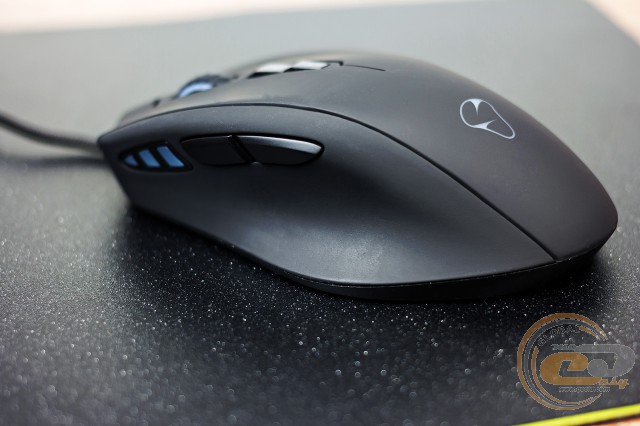 For testing we have gaming manipulator Mionix NAOS 8200, the main feature of which is an excellent ergonomics, multiplied by the stylish and very attractive utilitarian design. And we have decided to use heavy artillery in the form of the gaming surface Mionix Propus 380 in order to fully analyze the hidden potential of the device under review.
Read the full review >>>
---
Motherboard ASUS H81M-PLUS: review and testing
It is not always required to buy motherboard based on the flagship chipset for efficient CPU. For example, if the processor has a locked multiplier, a set of expansion cards will consist of a single graphics card, and four SATA ports would be enough to connect the disk subsystem. In this case, you can save on the motherboard taking more affordable solution, and the balance can be invested in other components (such as the purchase of SSD-drive).
Motherboard ASUS H81M-PLUS is one of these relatively affordable entry-level solutions. It can be used not only in the traditional office, educational or home media PC, but also to organize middle range of gaming computer. It offers a wide list of advantages: digital power system, traditionally high quality of element base, support for modern interfaces, as well as a number of other improvements and proprietary technologies.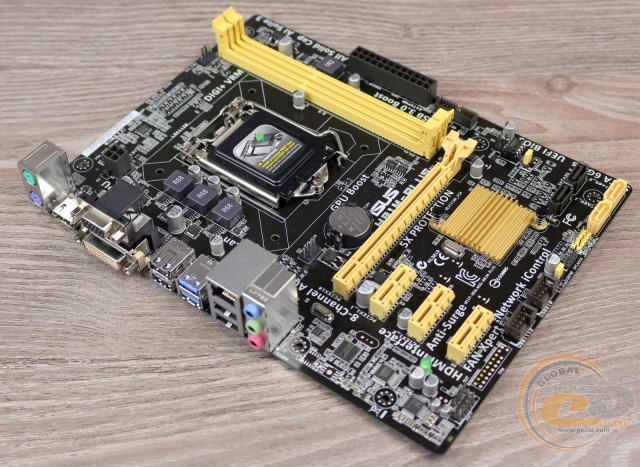 Do note that the basis of the model is the youngest chipset (Intel H81), which is largely accompanied by reduced the final cost. Let's take a look at the detailed specifications of the device.
The specs:
Producer

ASUS

Model

H81M-PLUS (rev 1.06)

Chipset

Intel H81

Integrated processor

Socket LGA1150

Supported CPUs

Intel Core i7 / Core i5 / Core i3 / Pentium / Celeron 4th gen

Memory frequency

1600 / 1333 / 1066 MHz

Memory support

2 x DDR3 DIMM-slots with memory support up to 16 GB

Expansion slots

1 x PCI Express 2.0 x16

3 x PCI Express 2.0 x1

Disk subsystem

Intel H81 chipset supports:

2 x SATA 6 Gb/s (yellow)

2 x SATA 3 Gb/s (dark brown)

LAN

1 x Realtek 8111G (10/100/1000 Мb/s)

Sound subsystem

Codec Realtek ALC887

8-channel sound

Power

24-pin ATX connector

4-pin ATX12V connector

Fans

1 x CPU fan connector (4-pin)

1 x system fan connectors (4-pin)

Cooling

Aluminum radiator on chipset

Extenral I/O

1 x DVI-D

1 x D-Sub

1 x HDMI

1 x LAN (RJ45)

2 x USB 3.0

4 x USB 2.0

3 x audio jacks

2 х PS/2

Internal I/O

1 x USB 3.0 each with support of two USB 3.0 (19-pin)

2 x USB 2.0, each with support of two USB 2.0

2 x SATA 6 Gb/s

2 x SATA 3 Gb/s

1 x connector of audio output to front panel

1 x S/PDIF Out

1 x set of front panel connectors 1 x S/PIDIF Out

1 x CMOS

BIOS

64 Mb Flash ROM UEFI AMI BIOS

PnP, ACPI 2.0a, SM BIOS 2.7, DMI 2.0, WfM 2.0

Packaging

user manual

warranty card

disk with drives and documents

2 x SATA cables

1 х interface panel plug

Form-factor, dimensions

microATX

244 х 183 mm

Producer website

ASUS
Updated versions of BIOS and drives are available at support page
Read the full review >>>
---
Gaming manipulator Tesoro Gandiva: review and testing
From time immemorial people surrounded themselves with a variety of household items, giving them a kind of sacred meaning. By purchasing a certain history, they ceased to be just a means for everyday tasks, and received unusual, sometimes even magical properties.
For example, the famous Gandiva bow of Arjuna, the great warrior and hero of the Mahabharata, was a very rare for that time. A bow was decorated with hundreds of gold jewelry. Arjuna used it for Kurukshetra battle. It is believed that Arjuna was the only one, apart from Krishna, who used the bow in the mortal world.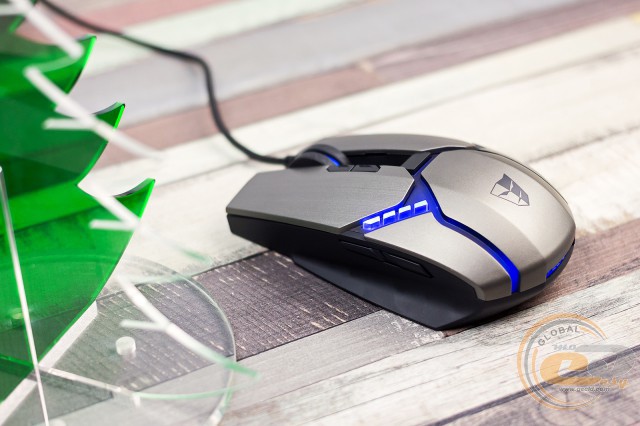 No, we're not crazy! But for today testing we have unusual gaming manipulator Tesoro Gandiva, which in addition to a superior design and advanced technical features, has a tremendous history of advertising. So if you are interested in such a bizarre and rather intriguing name, and you want to quickly reveal all the secrets of this device, we suggest you read our further review.
Read the full review >>>
---
IP-camera COMPRO TN95W: review and testing
We are glad to introduce you to the new IP-camera COMPRO TN95W. The devices of this class can be very useful in everyday use due to its functionality. In particular, they are often used as baby monitors, helping to look after the child. Due to the presence of motion and sound sensors the device monitors the safety of the house, promptly reporting about suspicious activity.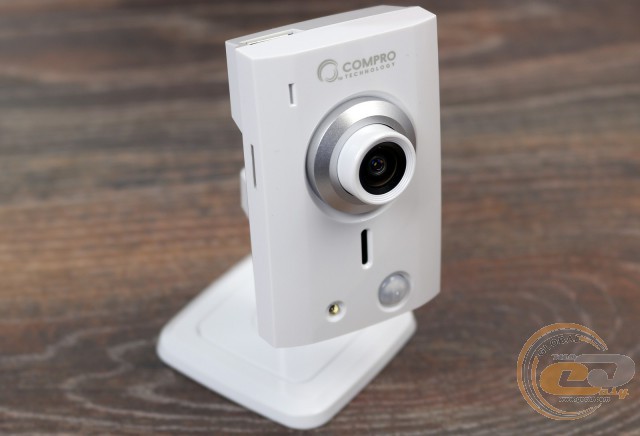 Model COMPRO TN95W has also additional features. The most important is the support for cloud service C4Home. This software allows you to remotely control the camera using a smartphone or through a web interface, which significantly expands the scope of the new item.
Specification:
Producer

COMPRO

Model

TN95W

Camera

Matrix

1/3″ CMOS with progressive scanning

Lens

Focal length: 1,96 mm

Fixed diaphragm, F2.0

Horizontal viewing angle

105°

Focusing range

from 1 m ad infinitum

Minimal illuminance

IR mode: 0 lk with illumination and built-in IR LED

(IR- illumination effective at distance up to 8 m)

Color mode at 1 lk

Exposure

1/5...1/16000 s

Zoom

Digital, 10х

Network interfaces

10/100 Мb/s Fast Ethernet

Optinal module USB Wi-Fi Compro WL150 (802.11n)

Specification of Wi-Fi connection of Compro WL150 module

Standards

IEEE 802.11b, IEEE 802.11g, IEEE 802.11n

Modulation

DQPSK, DBPSK, DSSS, CCK

Antenna

Built-in

Data transfer rate

Up to 150 Мb/s

Protection algorithms

64/128-bit WEP, WPA, WPA2

Video setting

Video compressions

M-JPEG and H.264 (MPEG-4 Part 10)

Resolution

160 x 120 (QQVGA), 320 x 240 (QVGA), 640 x 480 (VGA), 1280 x 720 (HD)

Max frame frequency

30 fps at 1280 × 720 (HD)

Settings

Pixel size and quality

AGC, AWB, AES

Brightness, sharpness and saturation

Sound signaling

Built-in all-directional microphone

Audio compressions

AAC (G.711 PCM 64 Кb/s)

Audio input/output

-

Security

Login/password

Requirements

Control browser via Web-interface

Internet Explorer 8.0 or newer, other browsers require the installation of built-in VLC-plagin

OS for operation with software

Windows XP SP3, Vista SP1, Windows 7, Windows 8, Mac OS 10.6 (only in mode M-JPEG)

Network reports

TCP/IP, HTTP, UDP, FTP, ICMP, ARP, DHCP, NTP, DDNS, UPnP, RTP, RTSP, RTCP, SMTP, IGMP, 3GPP, IPv4

Memory cards

microSD

Dimensions

64 х 82 х 110 mm

Weight

-

Temperature

0…+40°C

Power

Input: 100 − 240 V; 50/60 Hz; 0,2 А

Output: 5 V 2 А by external poser unit

Producer website
Read the full review >>>
---
Gaming keyboard SPEEDLINK PARTHICA: review and testing
In this article we continue to acquaint you with game accessories from German brand SPEEDLINK.

The next is a new tested sample keyboard SPEEDLINK PARTHICA, which admittedly will support a high level of quality specified by the manufacturer in the previous device, and can please us with own technical capabilities. But for now let's start with traditional detailed consideration of technical characteristics.
The specs:
Read the full review >>>
---
ASUS Transformer Book T90 Chi: review and testing
Recently the company ASUS has introduced a number of interesting devices on Ukrainian market. Among them we found new 2-in-1 laptops of series ASUS Transformer Book Chi, which combine tablet and replaceable keyboard dock station. They boast of a relatively compactness. long battery life and a sufficient level of performance to perform simple daily tasks. For testing we have the youngest and affordable model of the lineup, ASUS Transformer Book T90 Chi.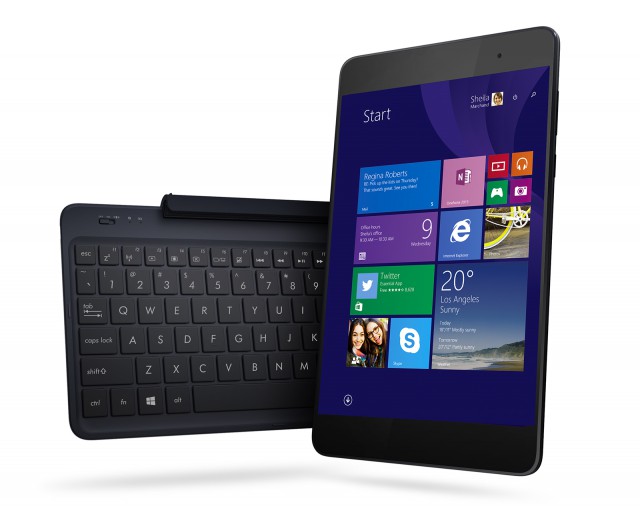 Novelty has a nice design using high-quality materials in the construction of 8.9-inch IPS-display, quite efficient processor Intel Atom Z3775, the main camera of 5 megapixels and a number of other features. Let's start a review of ASUS Transformer Book T90 Chi from a technical specifications:
Read the full review >>>
---
SPEEDLINK DECUS mouse: review and testing
Every modern gamer faces with the moment when available computer peripheral is no longer satisfied by basic functionality and as a result starts to hinder the development of professional skills. There is a question about the choice of a more advanced game manipulator, which can fully reveal existing capacity and would allow to move forward. However, not all users can pay money for gaming accessories from famous brands. Despite the high specifications and 100% level of quality, such a purchase is not always an available product.
However there is good and more than a compromise solution. You should pay attention to less advertised producers who can offer a high quality product for a very reasonable price.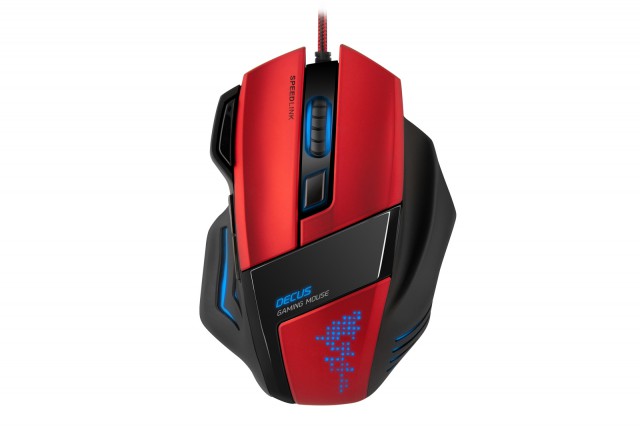 In this article we will look at very interesting gaming mouse SPEEDLINK DECUS, which together with all the technical characteristics and capabilities can boast of a very nice price. In this article you can learn the interesting features of the mouse.
Read the full review >>>
---
Ultrabook ASUS ZENBOOK UX305FA: review and testing
When in 2011 Intel presented a new and unique concept of a portable computer device, only few could have imagined that just a few years the ultrabooks will have a quite massive popularity. Today it is difficult to find a large manufacturer without at least one such gadget. But at the same time it became clear that new devices require an advanced hardware platform that can not fully function in such a compact space, but also seamlessly show a good result.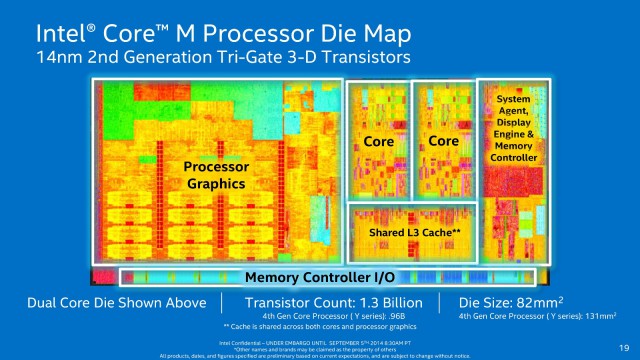 Best engineers from Intel decided to solve this complex problem. The result of their hard work was the development of a new generation of processors Intel Core M with record levels of performance and energy efficiency per watt of consumed energy. Thus, compared with the previous generation, it was possible to significantly reduce the level of heat (up to 60%), decrease the degree of power consumption (up to 45%) and to increase the processing power (40%) produced by microarray. And thanks to the introduction of the latest manufacturing process (14 nm), the area of the produced crystals was decreased by almost a half, enabling much more effective use of the available space, as well as deliver a portable device based on the new processors by the active cooling system.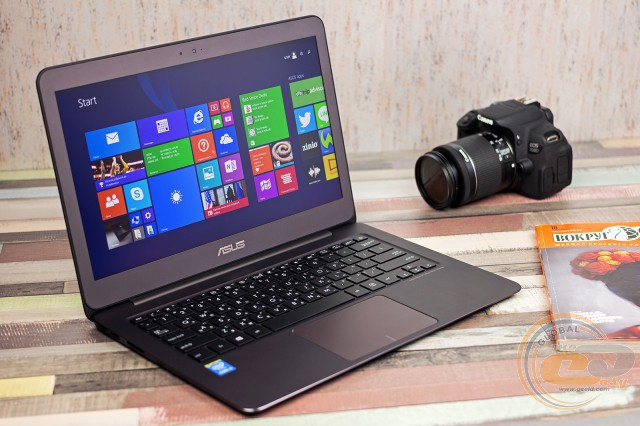 In this review, we will look at a magnificent example of modern ultra-compact computer equipment - ultrabook ASUS ZENBOOK UX305FA. Also we will try to analyze the effectiveness of a new hardware platform powered by Intel, as well as learn what additional capabilities has this very interesting and very promising market segment.
Read the full review >>>
---
Game review Broken Age
Title: Broken Age
Genre: Adventure
Developer: Double Fine Productions
Editor: Double Fine Productions
Release date: 28 April 2015
Act 1 and Act 2 do not exist anymore. For those who in January last year missed the release of the first half, Broken Age has presented fully fledged game, and the transition between scenes will be realized in the form of window with the appropriate Steam-achievement. They are 45 units, and to get them the developers led by the odious Tim Shaffer strongly recommend to pass the game again. Those who wish to save time welcome to our review.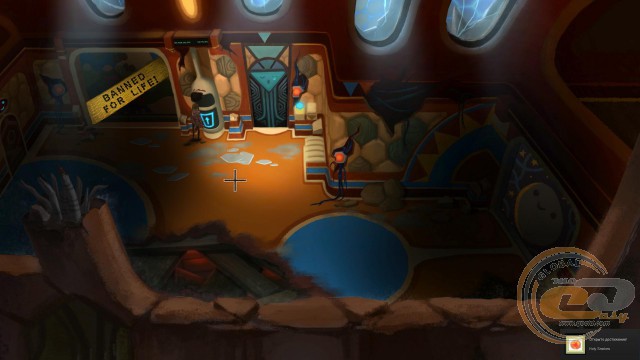 In the second chapter, the authors kept its main promise: the difficulty of puzzles really increased significantly. Despite the fact that the action places remained the same (the spacecraft, a coastal town Shellmound and the kingdom of birds Meriloft), the number of task for the main characters only increased. Vella and Shay are reversed, and until one decides furious puzzle in the belly of the monster, the other carries no less ingenious manipulation of objects outside and met with strange inhabitants of a new world.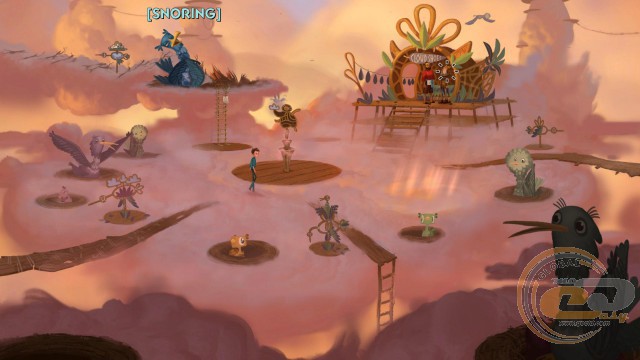 The puzzles are not always corresponding to common sense, which is especially felt in the epilogue of the game. In an effort to bring the only true logical chain, conceived by Mr. Schaffer, we have repeat routine activities because every wrong step makes return to the starting point. Due to such moments, as well as much more lengthy dialogues, the playing time compared to the first act has grown at least twice.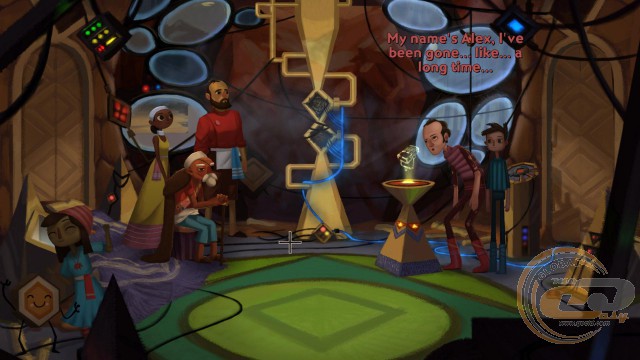 But in spite of tricky puzzles, Broken Age is children's fairy tale about good and evil, which wants to seem deeper. The intriguing plots riveted to the screen in the first part, have not gone away, but the sequence of events is slipping into trivial.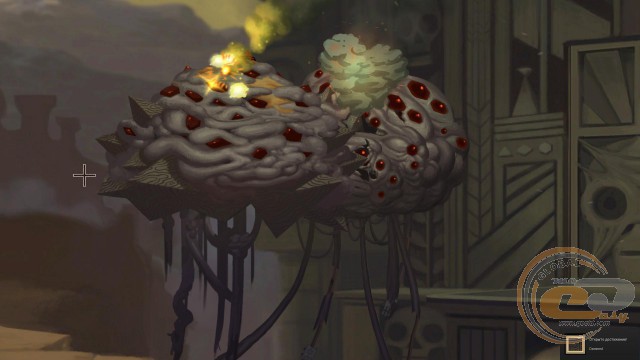 Also important is another point. As you know to count other people's money is ignoble. InXile entertainment for $ 3M released a brilliant old-school RPG Wasteland 2 with open world and 100+ hours of variable gameplay. For $ 1.5M Ragnar Tornquist, slowly but surely produces episodic Dreamfall Chapters with reference narrative and complex election system and the implications.
Double Fine had $ 3.M. For this sum it three years created a linear adventure with a set of contradictory items. Unbalanced gameplay, modest set of locations and good the story line (with series of funny and touching moments) are side by side with an amazing visual style, great prescription, animated and voiced characters.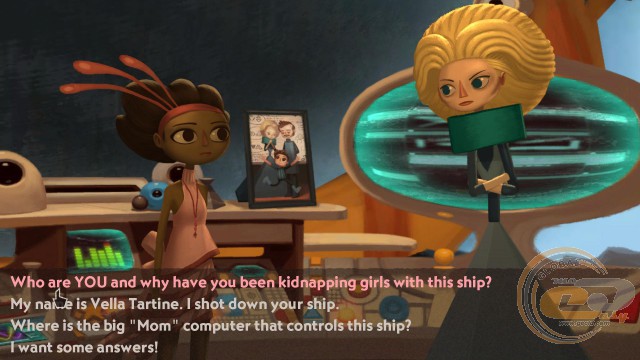 If you are not one of those 87,000 contributors expected next masterpiece, Broken Age will be stout adventure.
Read the full review >>>
---