APU AMD A4-7300: review and testing
In this article we will get acquainted with another member of the APU family of AMD company. These devices are well established as the basis for an inexpensive computer for a child or a reliable office machine. Integrated graphics core makes it possible not to worry about purchasing a discrete graphics card, especially if it is needed only for viewing video or working with documents.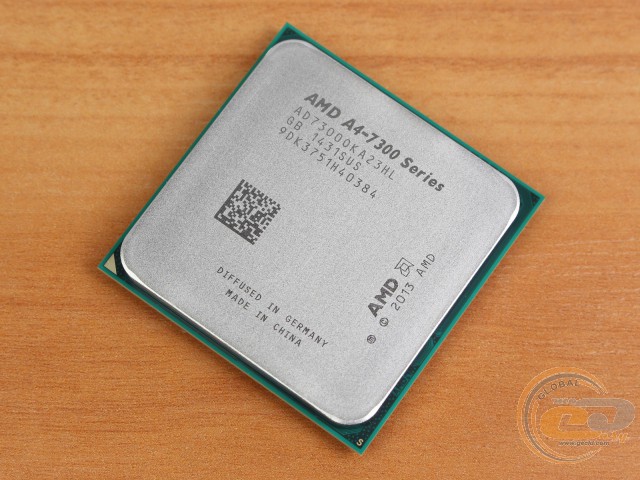 APU AMD A4-7300 which will be discussed in this review refers to the budget segment and is based on the microarchitecture AMD Piledriver. Despite the relatively low cost, it has two processor cores and a graphics subsystem AMD Radeon HD 8470D.
The specs:
Model

AMD A4-7300

Marking

AD7300OKA23HL

CPU socket

Socket FM2

Basic clock frequency, MHz

3800

Max clock frequency with AMD Turbo Core 3.0, MHz

4000

Multiplier (nominal/in turbo mode)

38 / 40

Basic system bus frequency, MHz

100

L1 cache, KB

2 х 16 (data memory)

64 (instruction memory)

L2 cache, KB

1024

L3 cache, KB

No

Microarchitecture

AMD Piledriver

Code name

AMD Richland

Quantity of cores-threads

2/2

Instruction support

MMX(+), SSE, SSE2, SSE3, SSSE3, SSE4A, SSE4.1, SSE4.2, x86-64, AMD-V, AES, AVX, XOP, FMA3, FMA4

Max designed capacity (TDP), W

65

Max operating temperature, °C

70

Manufacturing process, nm

32

Technology support

AMD 64-bit, AMD Virtualization, EVP (Enhanced Virus Protection), AMD PowerNow!, AMD Turbo Core 3.0

Built-in memory controller

Max memory capacity, GB

-

Memory type

DDR3

Max frequency, MHz

1600

Quantity of memory channels

2

Built-in graphics core AMD Radeon HD 8470D

Thread processors

192

Texture blocks

24

Rasterization modules

4

GPU clock frequency, MHz

800

Instruction support

DirectX 11, OpenGL 4.3, DirectCompute 5.0, OpenCL 1.2, Shader Model 5.0

Producer website

Product page
Package, content and design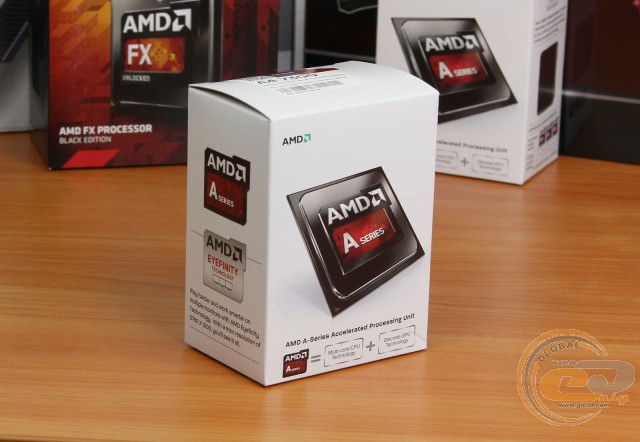 Cardboard packaging has a standard design and a nice white color. Its front panel has a logo AMD and information about the presence of the device processor and graphics cores.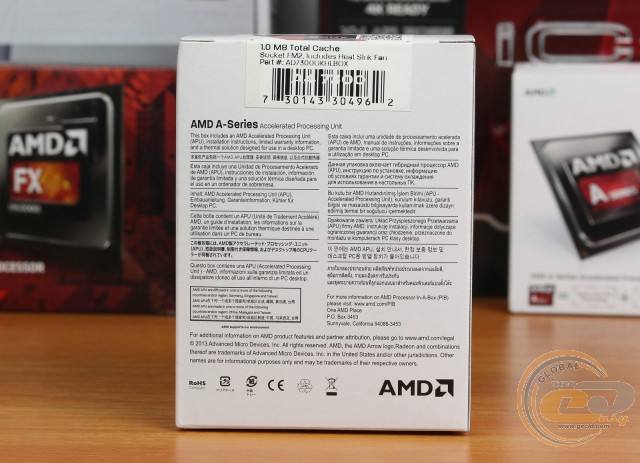 The reverse side of the box contains the lists of a package in different languages. The upper part has a bar code and serial number.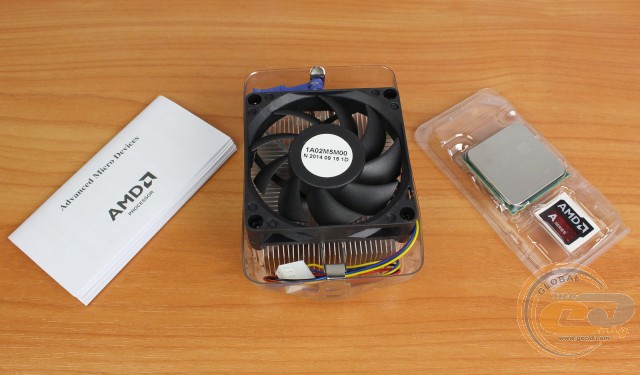 The package of APU AMD A4-7300 includes:
cooling system;
Quick Installation Guide CPU and cooling system;
sticker on the computer case.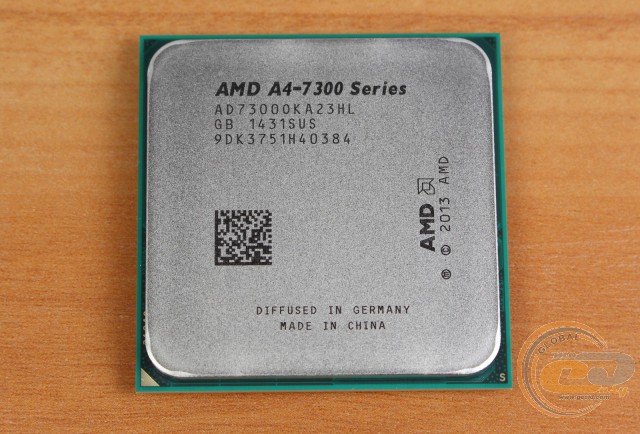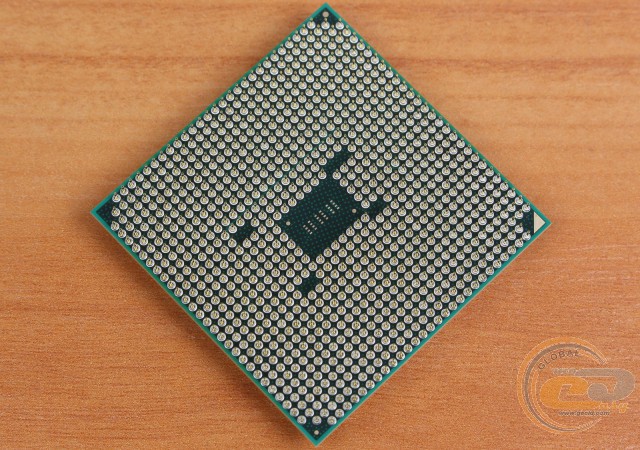 Marking and the model name are arranged on top of the heat-spreading lid. Below you can find the information about the country of chip production (Germany) and carried out the final assembly (China).
Cooling system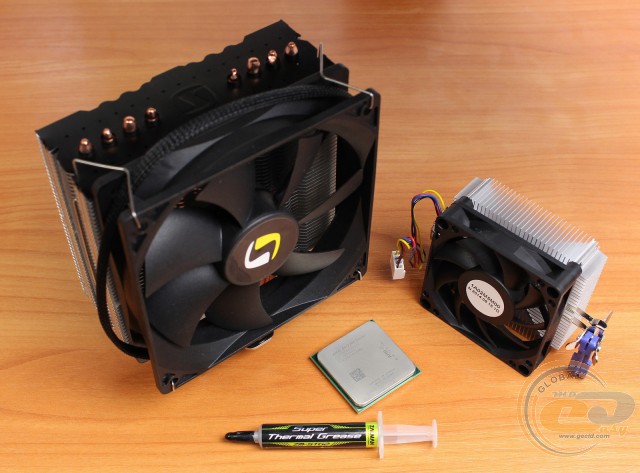 The processor comes with fairly compact cooling system based on a small aluminum radiator. In terms of size it is similar to that used in the tested earlier AMD A6-7400K.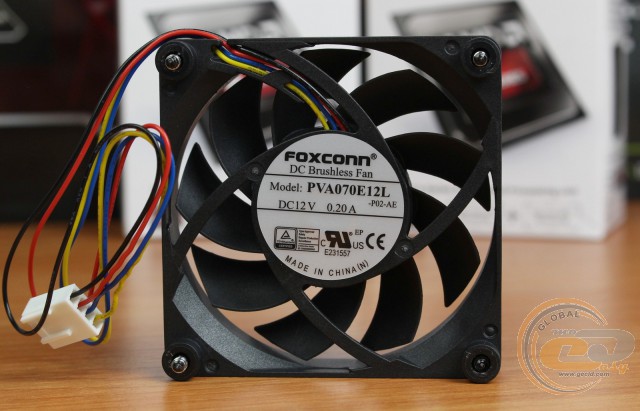 Dissipation of excess heat is provided by fan Foxconn PVA070E12L-P02-AE on the basis of a plain bearing with a diameter of blades 70 mm. It connects via a standard 4-pin connector and supports PWM speed control method. Fan is made in China and has the characteristics of 12 V and 0.20 A.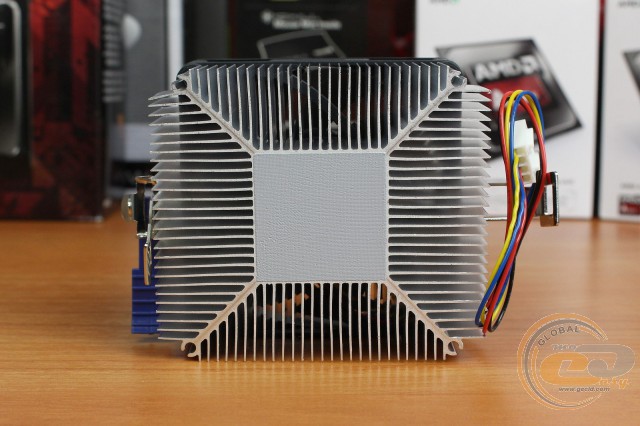 The base of the cooling system is contacted with the processor through a thin layer of thermal paste and fixation is done using a standard metal staples and plastic latch.
The analysis of technical parameters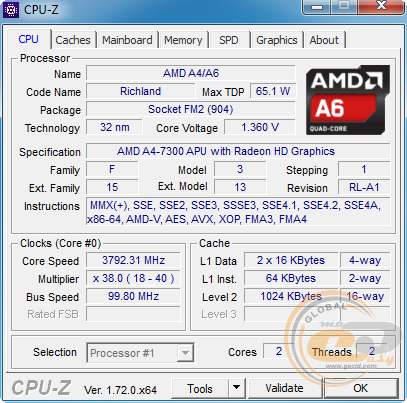 Now let's take a closer look at the characteristics of APU AMD A4-7300. Readings were provided by using a utility CPU-Z 1.72.0. The nominal clock frequency at the disconnected technology AMD Turbo Core 3.0 was at 3800 MHz with multiplier "x38" and a reference frequency of 100 MHz. The core voltage was 1.360 V.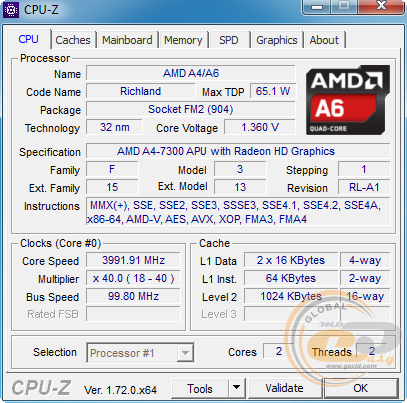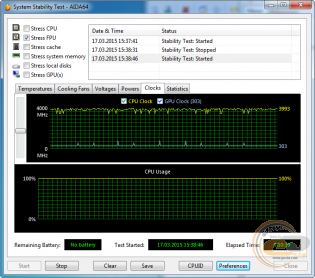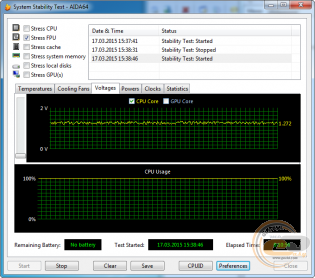 Together with the activation technology AMD Turbo Core 3.0 clock speed was increased: it varied in the range from 3800 to 4000 MHz. The multiplier rose to the level of "x38", and the voltage was between 1,272 and 1,360 V depending on the load.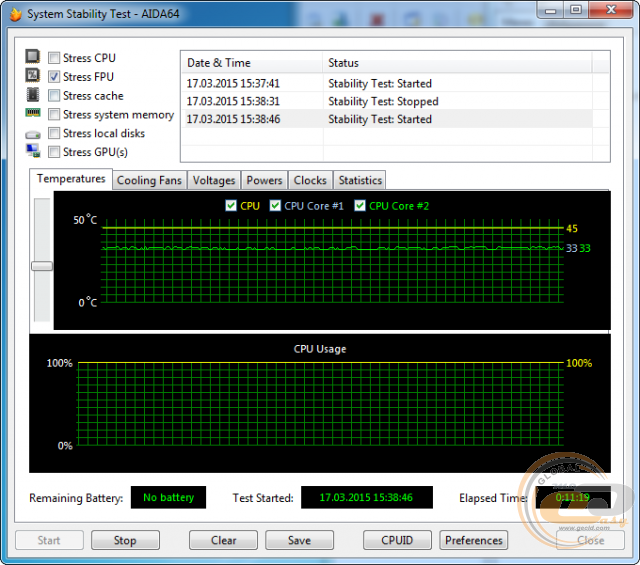 Given the use of the bench of the cooling system in case of the stress test program AIDA64 core temperature did not exceed 45°C.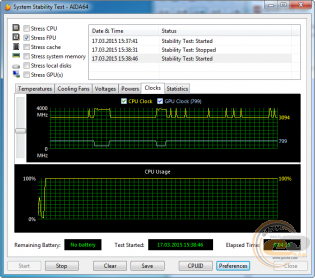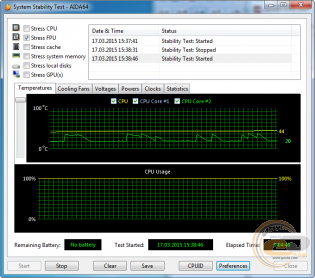 In case of the simultaneous launch of stress tests AIDA64 and MSI Kombustor frequency of processor cores has dropped to 3100 MHz. In this mode the temperature dropped up to 44°C.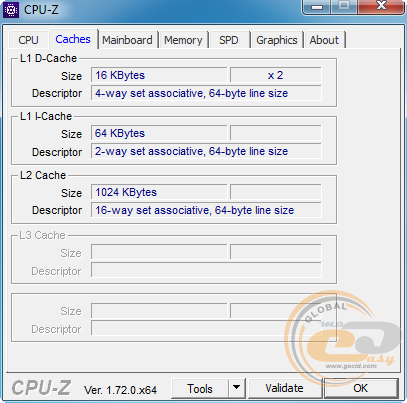 Cache memory of the hero of this review is divided as follows. 16 KB of L1 cache per core with 4 channels of associativity allocated for data caching. For instructions there are total 64 KB of L1 cache with 2 channels of associativity. Also theer is 1024 KB of L2 cache with 16 channels of associativity. Cache L3 in the processor is not available.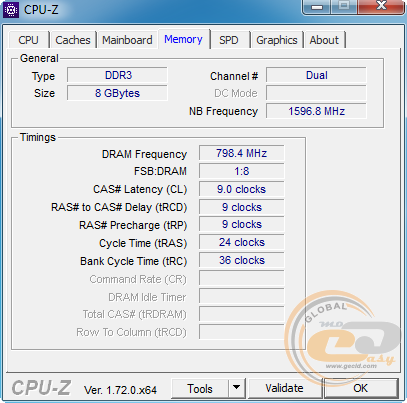 Integrated memory controller supports dual-channel mode and modules DDR3 with effective frequency up to 1600 MHz.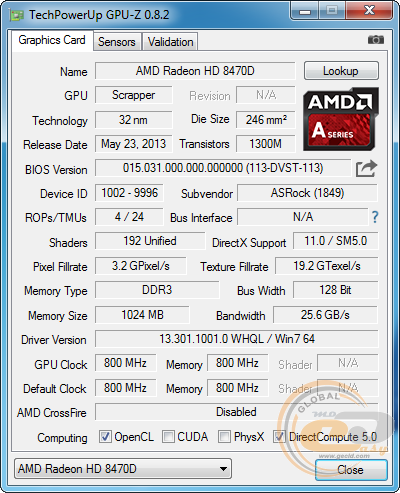 Социальные комментарии Cackle