APU AMD A8-6500:

review and testing
In a previous material we have learn APU AMD A4-7300, which refers to the budget lineup and is designed to build a plain home or office computer. If you plan to create a more productive configuration that can cope with modern games, you should pay attention to models with four processor cores. This is due to the fact that in recent years many modern gaming innovations have processor with four thread mode with minimum requirements.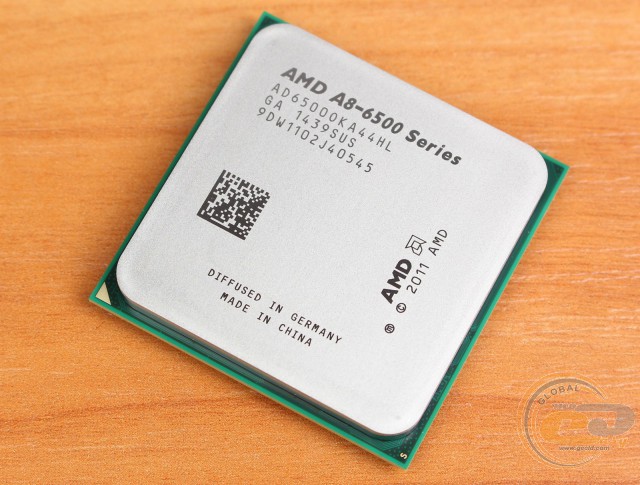 And although the assortment of AMD contains recent solutions, this material will be devoted to the previous generation quad-core APU, AMD A8-6500. Although this model is not a novelty, but it looks quite attractive purchase because of its relatively low cost, which is an important advantage in the current situation.
The specs:
Model

AMD A8-6500

Marking

AD6500OKA44HL

APU socket

Socket FM2

Basic clock frequency, MHz

3500

Max clock frequency with AMD Turbo Core 3.0, MHz

4100

Multiplier (nominal / in turbo mode)

35 / 41

Basic system bus frequency, MHz

100

L1 cache memory, KB

4 х 16 (data memory)

2 x 64 (instruction memory)

L2 cache memory, KB

2 x 2048

L3 cache memory, KB

No

Microarchitecture

AMD Piledriver

Code name

AMD Richland

Quantity of cores/threads

4/4

Instruction support

MMX(+), SSE, SSE2, SSE3, SSSE3, SSE4A, SSE4.1, SSE4.2, x86-64, AMD-V, AES, AVX, XOP, FMA3, FMA4

Max calculated power (TDP), W

65

Max operating temperature, °C

71,3

Manufacturing process, nm

32

Technology support

AMD 64-bit, AMD Virtualization, EVP (Enhanced Virus Protection), AMD PowerNow!, AMD Turbo Core 3.0

Build-in memory controller

Max memory capacity, GB

-

Memory type

DDR3

Max frequency, MHz

1866

Memory channels quantity

2

Built-in graphics core AMD Radeon HD 8570D

Thread processors

256

Tetxture blocks

32

Rasterization blocks

8

GPU clock frequency, MHz

800

Instruction support

DirectX 11, OpenGL 4.3, DirectCompute 5.0, OpenCL 1.2, Shader Model 5.0

Producer website

Product page
Package, delivery set and design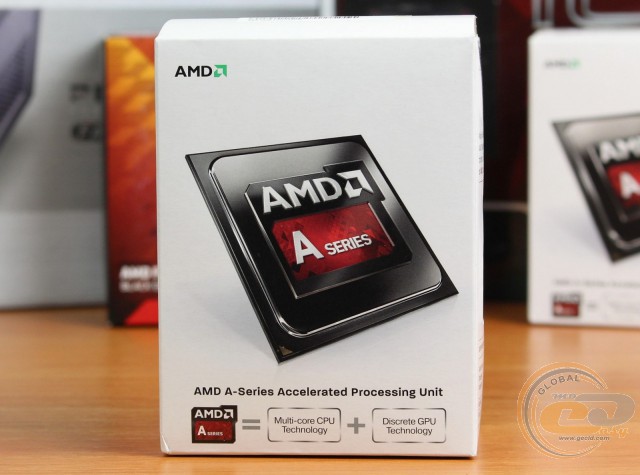 The device is shipped in a small cardboard box designed with familiar printing found in AMD A4-7300. Its front side indicates about that the abbreviation «APU» (Accelerated Processing Unit) refers to the presence in the same housing of graphics and processor cores, as well as memory controller.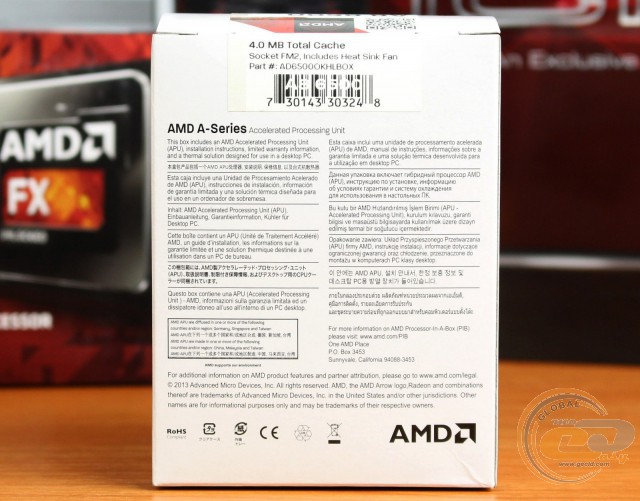 The reverse side of the package contains a list of its contents in different languages.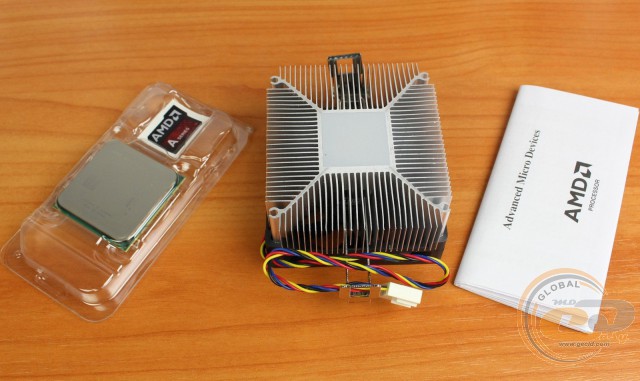 Package APU AMD A8-6500 includes:
cooling system;

brief instructions to install the processor and cooling system;

stickers on the computer.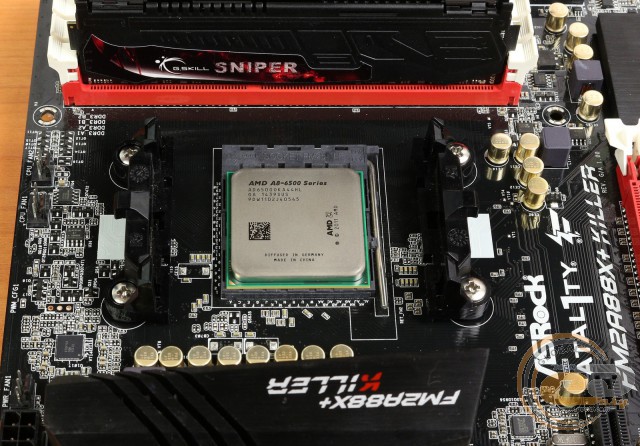 The heat-spreading lid contains device labeling and country where the chip is produced (Germany) ans country of the final assembly (China).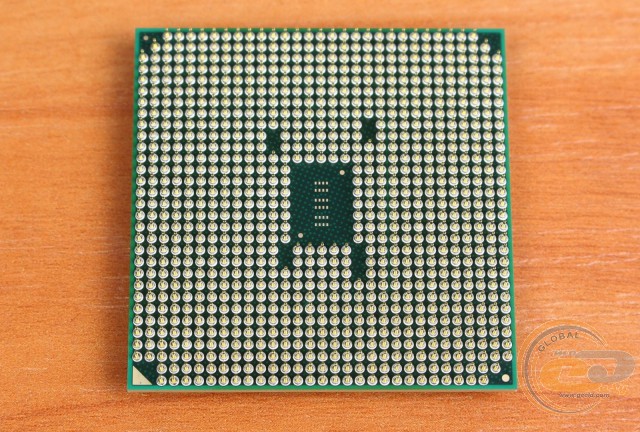 The other side is equipped with a standard set of contacts that are compatible with Socket FM2-socket and Socket FM2+.
Cooling system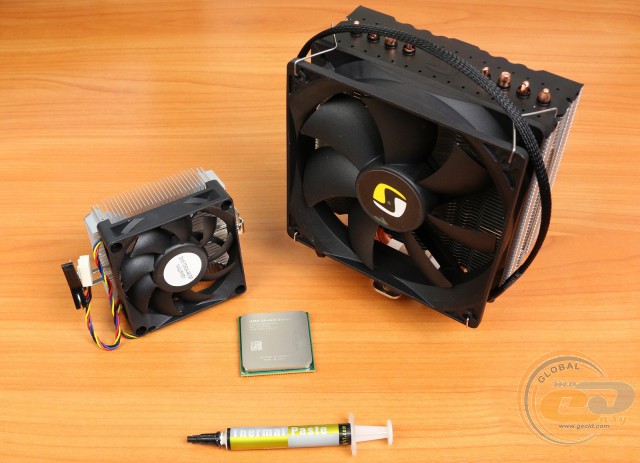 The scope of delivery of the hybrid processor AMD A8-6500 includes a compact cooling system, consisting of two parts: a small aluminum radiator and 70 mm fan. Given the fact that the level TDP APU does not exceed 65 W, a cooling system should be enough for the successful removal of heat.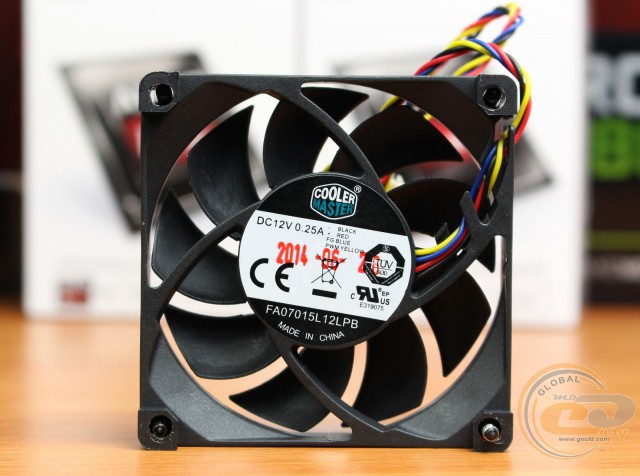 Airflow is performed by the fan Cooler Master FA07015L12LPB (12 V; 0.25 A), which is screwed directly to the radiator. Connection to the motherboard is done by using a standard four-pin connector. This enables adjustment of the rotational speed of the blades by PWM method.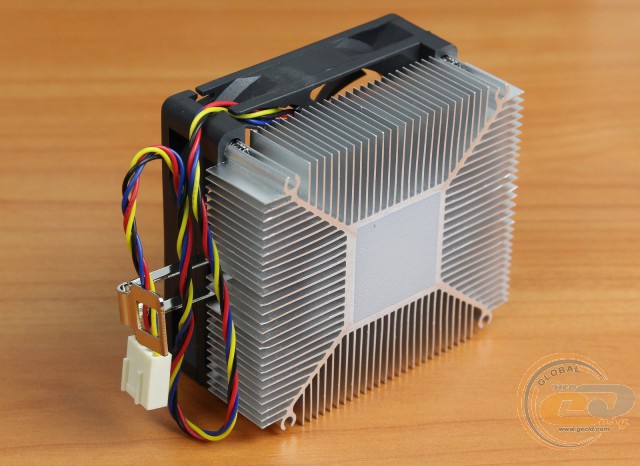 The radiator is fixed to the motherboard by means of classic metal latches, and the processor is in contact through a thin layer of thermal paste.
Performance analysis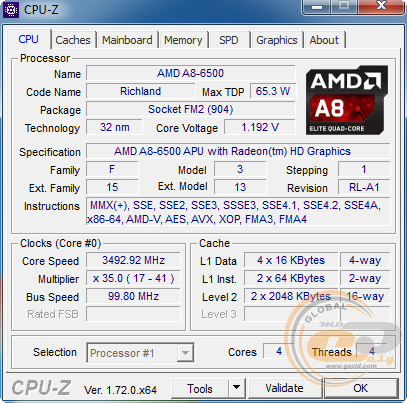 Detailed specifications of APU were obtained by and CPU-Z programs AIDA64. In case of disabled technology AMD Turbo Core 3.0 the clock speed is 3,500 MHz with multiplier "x35" and the reference frequency of 100 MHz. The voltage on the core was at the level of 1.192 V.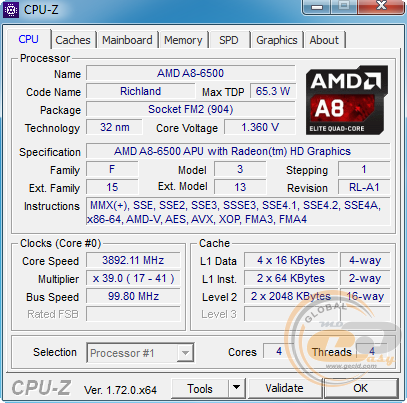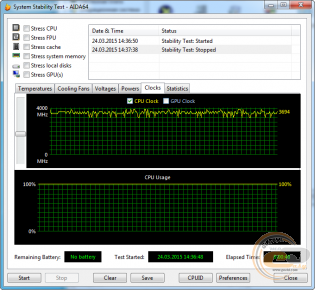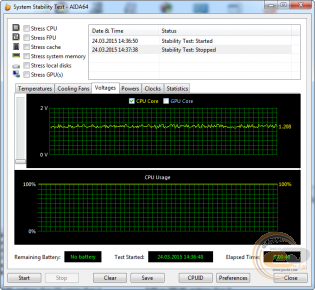 In case of activated technology AMD Turbo Core 3.0, at full load, processing speed was varied from 3500 to 3900 MHz, and the voltage was varied in the range of 1,152 to 1,288 W. At the time of readout the multiplier was "x39", and the voltage was at around 1,360 V.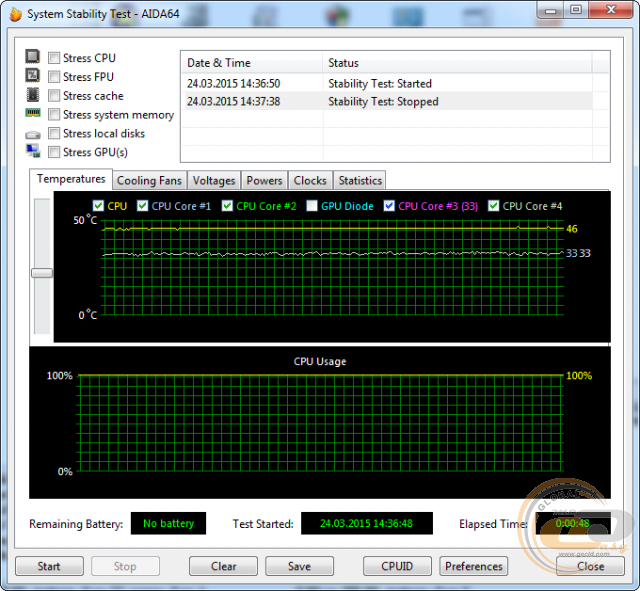 When using cooling system during stress-tests core temperature did not exceed 46°C.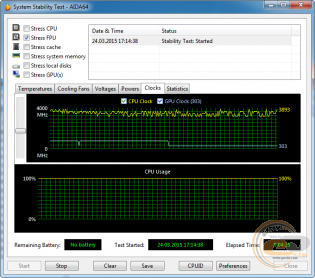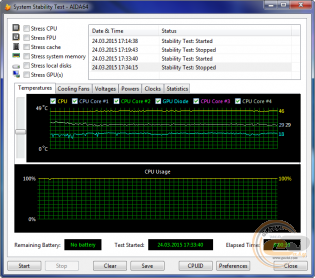 The simultaneous launch of stress-tests AIDA64 and MSI Kombustor did not increase the temperature of APU. The limited heating was on the level of 46°C.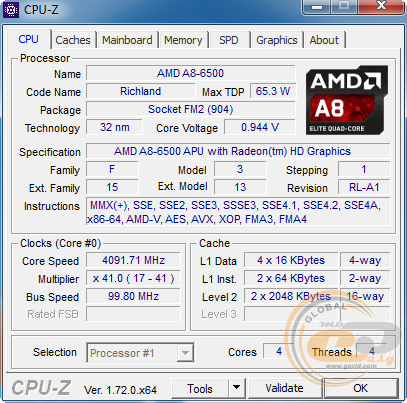 The maximum clock speed was recorded at the time of launch applications and was 4092 MHz at a voltage of 0,944 V.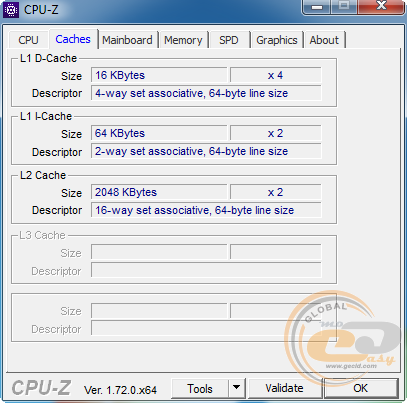 Distribution of cache memory AMD A8-6500 is carried out as follows. 16 KB of L1 cache per core with 4 channels is reserved for associative data cache. For instructions there are 64 KB of L1 cache with 2 channels of associativity for each dual-core module. Also it provides 2048 KB of L2 cache with 16 channels of associativity for each dual-core module. Cache memory level L3 is not available.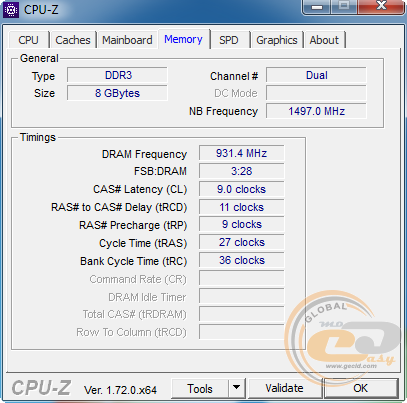 There is a built-in controller of DDR3 memory with support for dual-channel mode modules with up to 1866 MHz.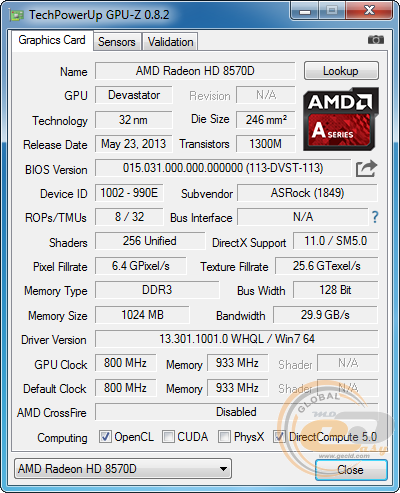 Социальные комментарии Cackle