Tablet Impression ImPAD 9314: review and testing
Not always the desire to buy a new tablet computer coincides with the presence of a sufficient amount of fund, which significantly reduces the range of devices available for purchase. In connection with the financial crisis, the price for models of famous brands was significantly increased, making them even less affordable to many users. Fortunately, the mobile market almost every day is extended with new and very interesting devices, many of which can boast of a good balance between functionality and reasonable price.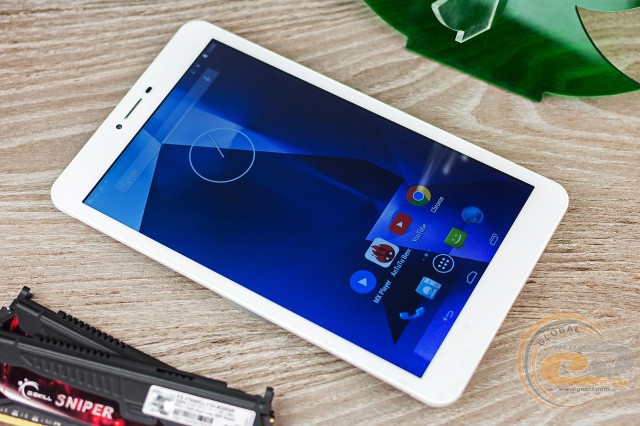 With one of these devices will be described in today's article. Fir testing we have a promising and well-balanced tablet Impression ImPAD 9314, that has a number of attractive and highly demanded features. The interesting features of mobile gadget for a relatively modest cost of 2899 ($ 139) and some hidden features will be learnt by reading our further review. We will start it traditionally from the detailed consideration of technical characteristics.
The specs:
Model

Impression ImPAD 9314

CPU

MediaTek MT8382: -quad-core (ARM Cortex-A7), up to 1,3 GHz,

L2 cache – 256 КB, 28-nm manufacturing process

GPU

ARM Mali-400 MP2: up to 500 MHz, support for OpenGL ES 2.0, OpenVG 1.1

Display

8", IPS, 1280 x 800 p (188 ppi), capacitive, multi-touch up to 5 presses

RAM

1 GB DDR3

Drive

8 GB

Memory card

microSD (up to 32 GB)

Sockets for SIM-card

1 х Micro-SIM

Interfaces

1 x micro-USB (support for function USB OTG)

1 x audio mini-jack 3,5 mm

Multimedia

Speaker

Mono

Microphone

Mono

FM-radio

+

Camera

Main

2 Мp, aperture f/2.8, fixed focus, video recording in format 720p

Фронтальная

0,3 Мp, aperture f/2.8, fixed focus, video recording in format 480p

Connectivity

Wi-Fi

802.11b/g/n

Bluetooth

4.0

DLNA

+

IrLED

–

GPS/GLONASS

+/–

2G GSM/3G UMTS

+/+

4G LTE

–

Sensors

Accelerometer, light sensor

Battery

Lithium-ion cell 3800 mА·h

PSU

Input: 100~240 V AC at 50/60 Hz

Output: 5 V DC, 2 А

Dimensions

207 x 122,5 x 8,4 mm

Weight

330 g

Color

White

OS

Android 4.4.2 KitKat

Warranty

12 months

Producer website
Package and content
Tablet Impression ImPAD 9314 comes in a relatively large white box of a dense and high-quality cardboard. It is wrapped in a bright and very attractive cover that has stylish and quite informative content.
The front and back of the package contain several images of device and a pair of small tables listing the main technical characteristics of the tablet. It is equipped with a quad-core processor and high-quality 8-inch IPS-screen TV, and boasts of full support for third generation mobile networks.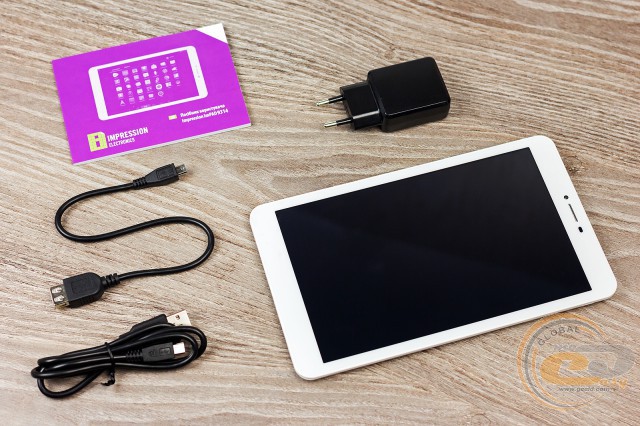 Supply set of Impression ImPAD 9314 has a good filling and contains all the necessary accessories for fast and comfortable start. In the box you can find: charger, USB-cable, OTG-cable to connect external USB-devices and a quick start guide.
Design and elements layout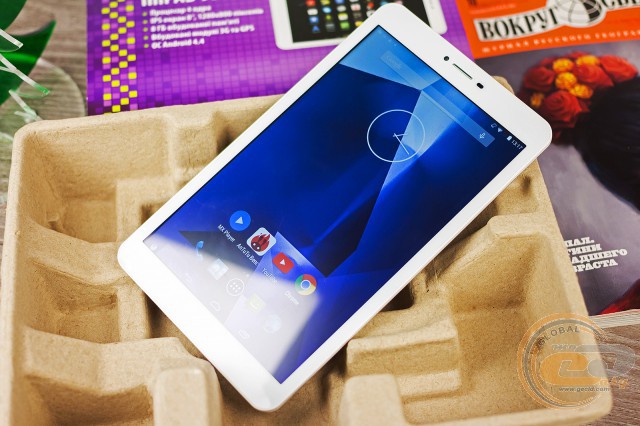 Appearance of a novelty is a prime example of modern "tablet building" because it combines the most popular design techniques. Here you can easily find well-known rounded edges on the rear side of the body, shape and location of the buttons, as well as the typical distinction of workspaces and design elements. All this makes it look stylish and attractive, but at the same time it causes a strong feeling of deja vu.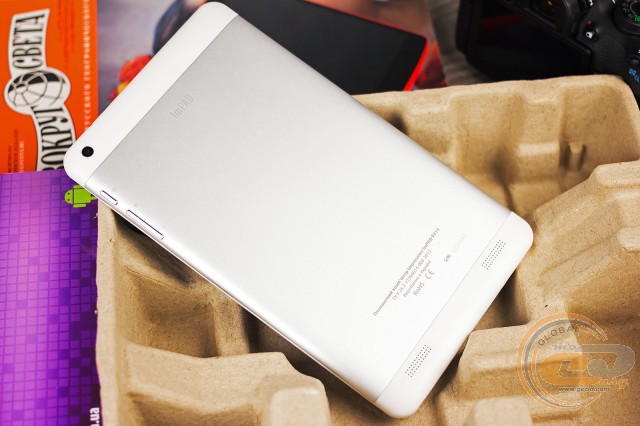 However, the gadget holds the trump-card, which will allow it to compete for the attention of potential buyers. One of the main features of Impression ImPAD 9314 is a compact, lightweight and very elegant body. It is built on the basis of three well combined components: metal, glass and plastic that will be enjoyed by a wide range of users. The tablet fits nicely in the palm thanks to modest dimensions (207 x 122,5 x 8,4 mm) and low weight (330 g). 8-inch form factor is perfect for transportation because it is equally well placed in the pocket of a coat and a small compartment miniature female handbag.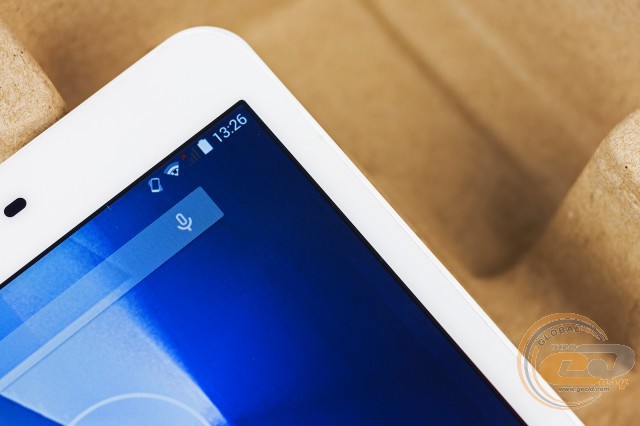 The basis of the tablet shell is made of high quality white plastic. It gives the device not only noticeable stiffness, but also pleasant tactile sensations. Two removable inserts in the top and bottom of the apparatus are made from the same plastic but of with lesser thickness. They are separated by a relatively thick sheet of anodized aluminum, which has a touch-rough texture and gives a comfortable cool.
Impression ImPAD 9314 is represented only in one color, white. Despite this, a tablet has a classic design that blends harmoniously with the quite almost any interior.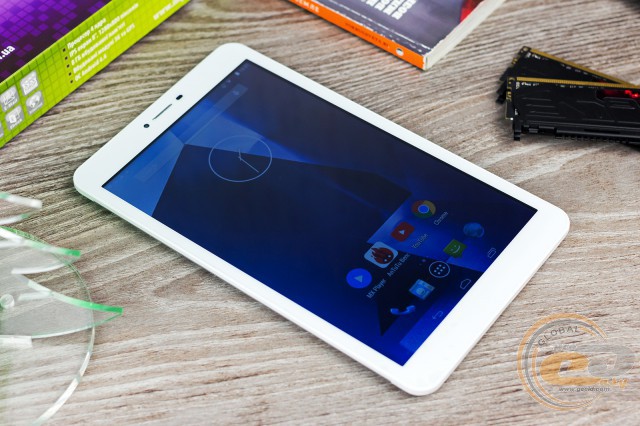 The front panel is covered with tempered glass without a specific name. Over it you can find qualitatively protective film, which has a slight oleophobic coating. As for compact gadget, the frames around the display are modest: 17 mm top and bottom, as well as 7 mm on each side. However, this does not prevent comfortably hold the device in a vertical or horizontal position, without fear of accidentally touch the touch screen.
Above the display there is the lens of the front camera, light sensor and oblong earpiece hole, covered with metal grill. Usual touch buttons "Back", "Home" and "Menu" are replaced by software versions that are rendered directly to the display.
The top edge contains a 3.5-mm audio jack for the headset and micro-USB, and on the bottom there is a small microphone hole.
The right side of Impression ImPAD 9314 contains the power button and volume rocker, while the left side of the device doesn't have any connectors and controls.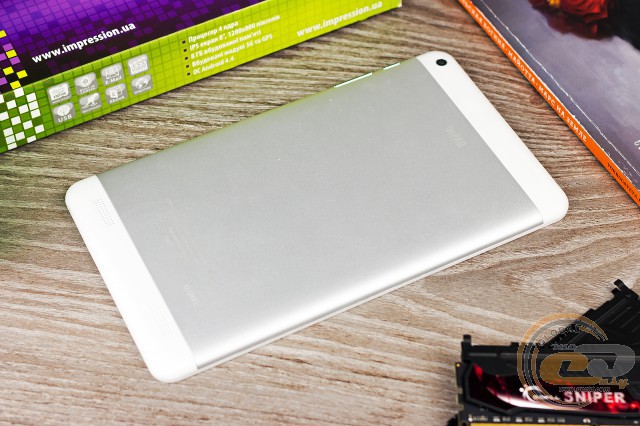 As already stated above, the back side of the tablet can be divided into three components: a large metal base made of anodized aluminum, and two small removable inserts made of white matte plastic. Here you also can find a small logo of the manufacturer and the basic technical information.
As for the panels, apart from two rectangular lattices with multimedia speaker the lower part does not contain any significant functional elements, whereas the upper covers two slots for Micro-SIM and microSD, and also has a small round hole of the main camera lens. The latter has a stylish metal edging that makes it stand out on a white plastic background.
Tablet Impression ImPAD 9314 has a good build quality as for a budget device. Most parts of the body fit tightly enough and have a good mount. Also we were pleased by the high level of rigidity that is provided by the above-mentioned aluminum and hard plastic inserts. As a result the case is highly resistant to moderate pressure and attempts to twist. Even under a sufficiently strong impact the device geometry can not be changed.
Some claims are given to removable plastic inserts in the upper and lower parts of the body. Between them and the frame we found small gaps and clearances. In addition, in case of careless behavior, removable panels are easily separated. That indicates about low rigidly. However, taking into account the cost of the device, these drawbacks are insignificant.
Display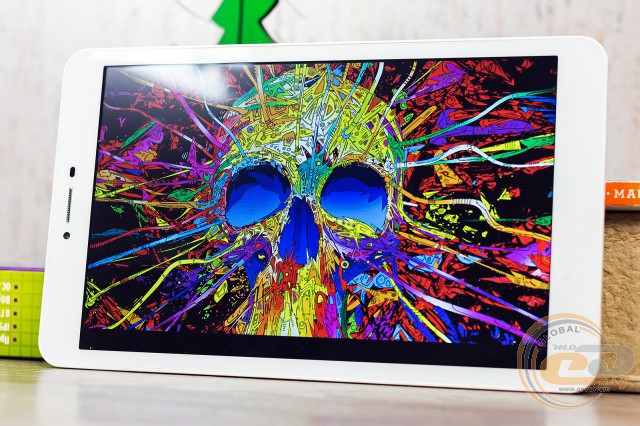 Tablet Impression ImPAD 9314 is equipped with an 8-inch IPS-screen with a resolution of 1280 x 800 pixels and a pixel density at 188 ppi. In general the detailing is at an acceptable level and provides a comfortable use of the device in undemanding daily routine.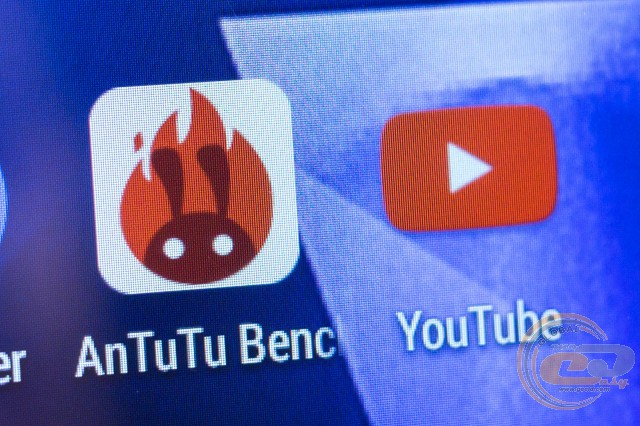 Traditionally for this type of matrix the display features wide viewing angles. Under horizontal and vertical angle the image on the screen is not changed and remains a good for reading. Only under a diagonal view we have a small color shift, which, however, can only be seen in a detailed comparison. Overall color rendering of the screen is characterized by vivid color and highly saturated colors, but has a noticeable bias towards cool colors.
Since Impression ImPAD 9314 has a light sensor, the display backlight can boast of a wide range of adjustment, including automatic mode. Like other features of the screen, it is also at a decent level and makes it comfortable to use tablet as in broad daylight and in low light conditions. The user should avoid only direct sunlight, which makes image difficult to read.
There is a tempered protective glass that provides protection from damage and chipping. It contains factory film with faint oleophobic layer. Also, the display unit has a small air gap that in most cases slightly improves the reliability of the design, as in case of mechanical action it will take the impact.
Built-in sensor can recognize up to 5 simultaneous keystrokes. In general, it is quite sensitive and responds to even light touch (sglove operation is not supported). However, their definition often occurs with a slight delay, or false activation causing some inconvenience. Despite the weak oleophobic coating, finger sliding is quite pleasant and does not cause any significant discomfort.
Sound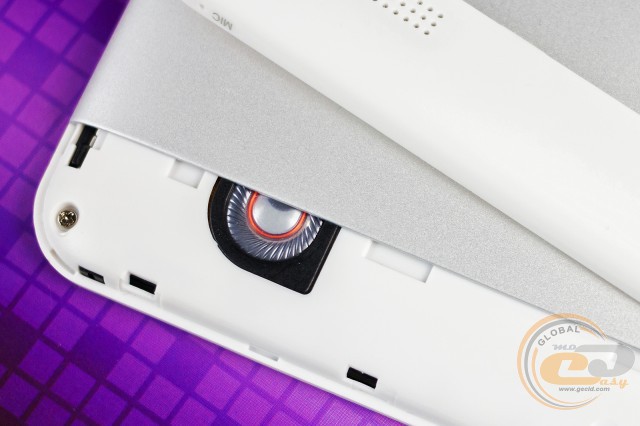 Two compartments perforation on the back side of the case can confuse user, but note that the multimedia speaker in only one. It is located in the lower left rear angle providing a loud and pleasant sound. The range provides high and medium frequencies, but bass is completely absent. However, this does not prevent the use of tablet for games, phone calls and notifications, watching videos and listening to music.
Also, the unit provides connection of headphones or a wired headset. For these purposes there is 3.5mm audio jack, which is located on the top of the gadget, near the micro-USB port.
We have ested the quality of the sound on the example of the two headphones from top manufacturers (gaming Kingston HyperX Cloud and vacuum Vivanco HS 200 WT) and came to the conclusion that the sound was standard and the stock volume was at a minimum level.
Camera
The tablet contains are two cameras. Due to price positioning, their presence can be considered as a pleasant addition rather than a significant advantage, since neither the main nor the front module can boast of high quality footage.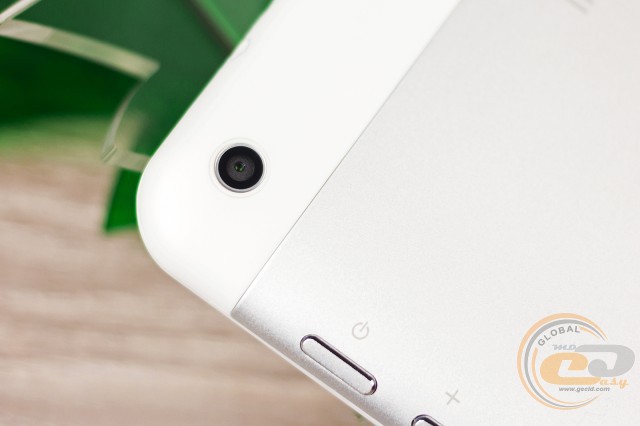 Социальные комментарии Cackle