Review and testing of SSD-drive GOODRAM CX100 (240 GB)
In the middle of August 2015 the company Wilk Elektronik has announced a new SSD-drive GOODRAM CX100, which is a response to the growing demand for affordable high-capacity solid-state drives. It's kind of an updated version of GOODRAM C100 solution. That is, it can not boast of high levels of performance, as the flagship model GOODRAM Iridium PRO, but is offered for a lower price.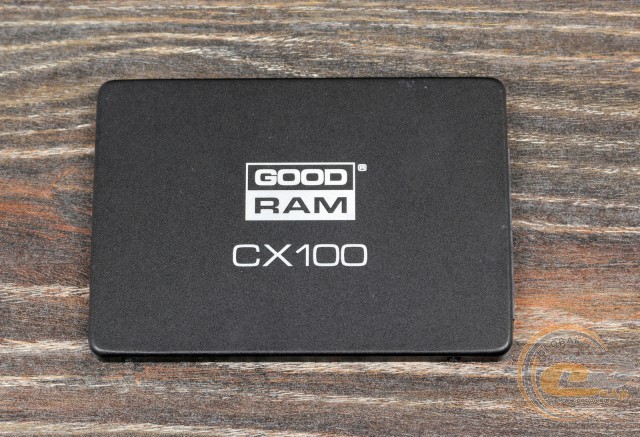 SSD-drive GOODRAM CX100 is available in four versions, which differ not only in capacity, but also the speed characteristics:
| | | | | |
| --- | --- | --- | --- | --- |
| Capacity, GB | 120 | 240 | 480 | 960 |
| Maximum sequential read/write speed of compressed data, MB/s | 560 / 420 | 560 / 500 | 560 / 540 | 560 / 540 |
| Sequential read/write speed of incompressible data, MB/s | 490 / 380 | 500 / 475 | 530 / 500 | 510 / 310 |
| Random read/write speed of 4 KB data, IOPS | 69 000 / 26 900 | 82 000 / 39 000 | 88 000 / 60 000 | 88 000 / 70 000 |
Also, versions are different due to cache memory capacity, but the manufacturer said only the maximum capacity in the older model (1GB DDR3).
Let's look at the more detailed characteristics of the test version. The specification of SSD GOODRAM CX100:
Producer and model

GOODRAM CX100

(SSDPR-CX100-240)

Form-factor, in

2,5

Interface

SATA 6 Gb/s

Memory type

19-nm Toshiba A19

Capacity, GB

120 (SSDPR-CX100-120)

240 (SSDPR-CX100-240)

480 (SSDPR-CX100-480)

960 (SSDPR-CX100-960)

Applied controller

Phison PS3110-S10

Available colors

Black

Operating temperature range, °C

0…+70

Data storage temperature range, °C

-45…+85

Maximum sequential read/write speed of compressed data (ATTO Disk Benchmark), MB/s

560 / 500

Maximum sequential read/write speed of incompressible data (CrystalDiskMark), MB/s

500 / 475

Random read/write speeds of 4 KB data, IOPS

82 000 / 39 000

Weight, g

55

Case dimensions, mm

100,1 х 69,9 х 6,85

Producer's warranty, years

3

Supported technologies

TRIM, S.M.A.R.T., ECC, Garbage Collection, SmartRefresh, SmartFlush, GuaranteedFlush, End to Data Protection

Producer website
As you can see, GOODRAM CX100 is based on modern components and the level of the characteristics is only slightly lower than for version GOODRAM Iridium PRO. Also note traditional height of the case (6.85 mm), which will allow to use the SSD even in compact Ultrabooks.
Package and content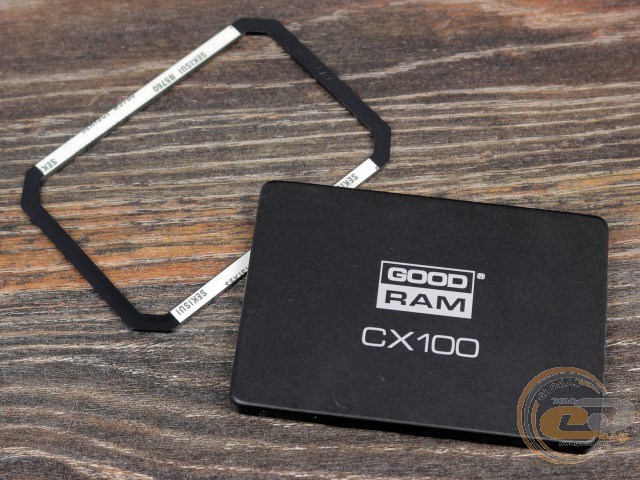 We have received GOODRAM SSDPR-CX100-240 in the transport film, complete with a 2.5-mm frame, designed for installation in a 9.5-mm spot of the laptop.
Design and features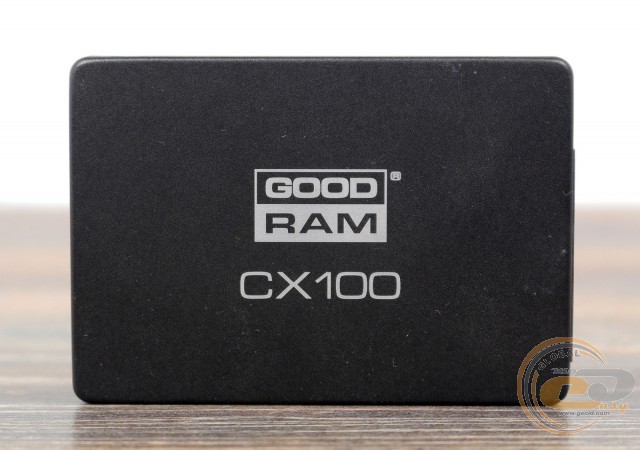 Black aluminum is applied as the main body material. Also on the front side you can find a large manufacturer's logo and the name of the model.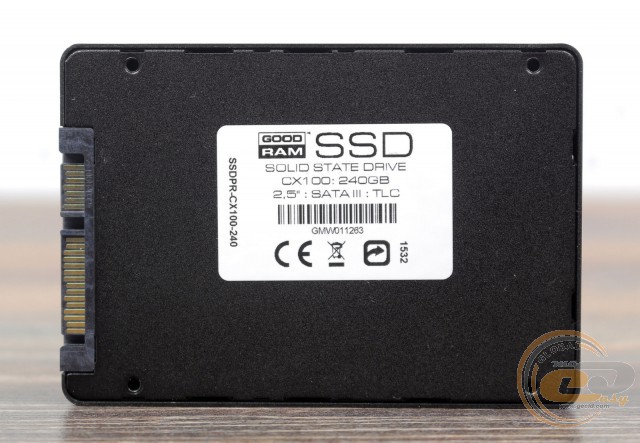 The reverse side of the case contains a sticker with the necessary technical information about the device: serial number, key features, and a certificate. Four mounting holes are along the edges. They are used for mounting the drive in a 3.5-inch adapter.

The case thickness is 6.85 mm. This will allow easily set GOODRAM SSDPR-CX100-240 even in the ultra-thin notebook. Sideways include openings for fixing the drive in the appropriate compartment.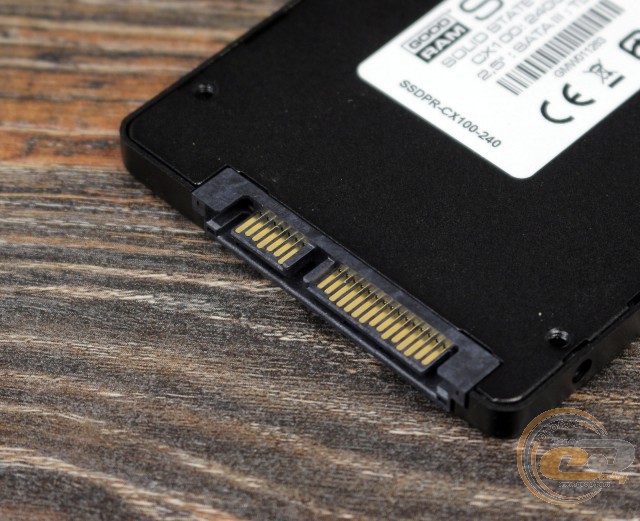 External interface of GOODRAM CX100 is provided by SATA 6Gb/s for high bandwidth. It is backward compatible with previous versions of the interface SATA, but speed performance will be significantly lower.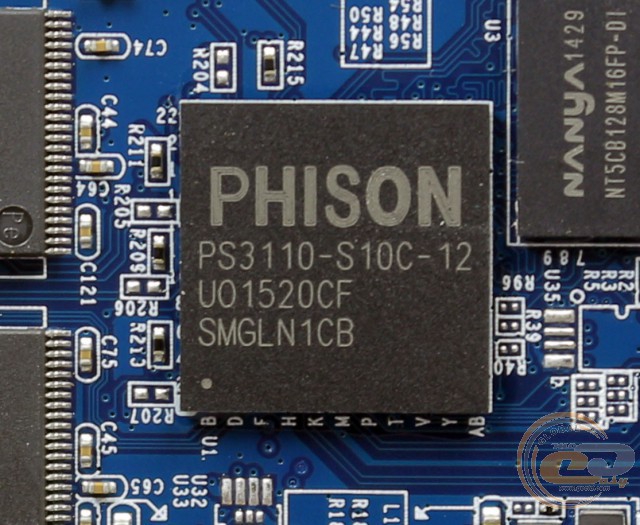 The base of new item is a quad-core 32-bit controller Phison PS3110-S10-12, which provides support for high-speed interface SATA 6Gb/s and the following technologies:
NCQ (native command queuing) - command wueuing, which allows to optimize the productivity of storage;
S.M.A.R.T. (self-monitoring, analysis and reporting technology) - a monitoring system that monitors the state of the drive, making it possible to predict the time of its failure;
TRIM - allows you to directly delete data stored in the flash memory and to release free blocks, to be used for data recording;
Garbage Collection - a feature that automatically detects the memory occupied by unnecessary information, and transfers or delete the data.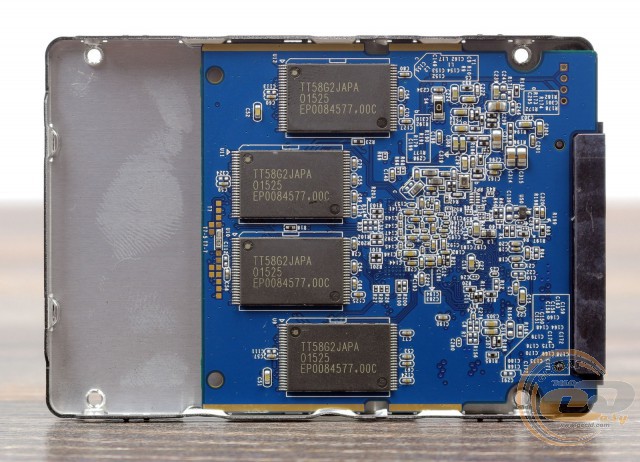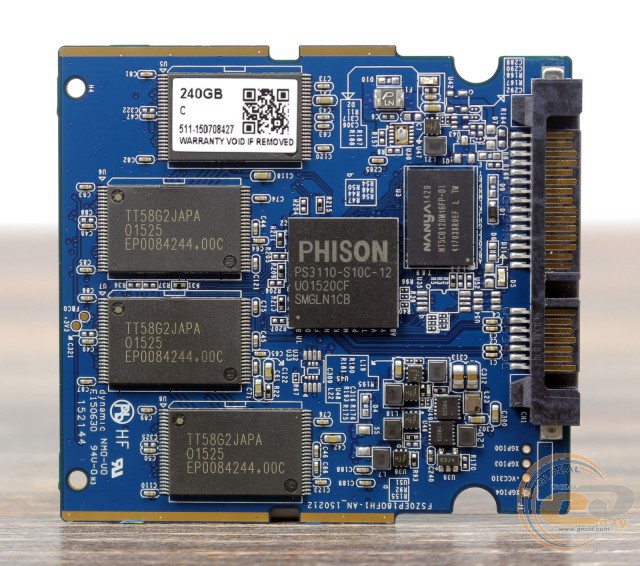 8 chips Toshiba TT58G2JAPA produced according to 19-nm manufacturing technology are applied for storage. The capacity of each of them is 32 GB, which gives us a total of 256 GB. Also 240 GB are provided to user needs, while the remaining 16 GB are reserved for the functioning of the system of internal algorithms designed to maintain high productivity and maximize service life.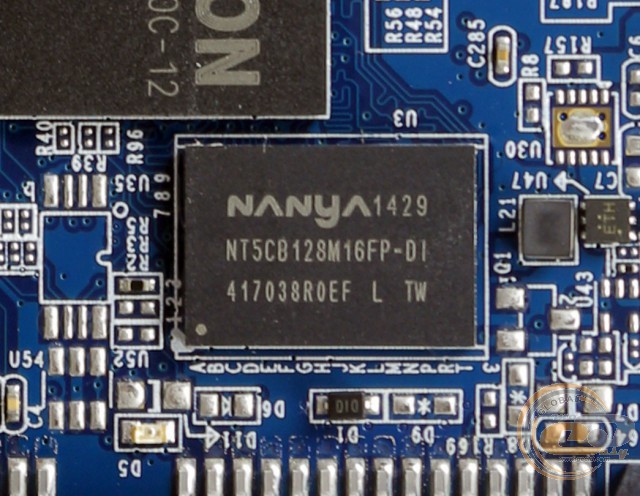 The role of the buffer memory is performed by chip Nanya NT5CB128M16FP-DI of standard DDR3L with capacity of 2 GB.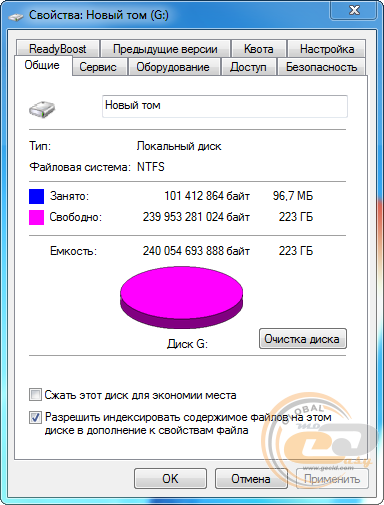 SSD-drive comes formatted for NTFS file system. Its effective capacity is 240 GB.
Социальные комментарии Cackle